As we posted on our Instagram and Facebook page, we have been busy moving out of London these past few months. But we are now finally settled in England's beautiful countryside and ready to post new recipes and reviews! We have a few prepared in advance that we'll post in the coming weeks. But let's get on with today's topic.
I was thinking about a sweets recipe that we can have with our afternoon coffee at 3 pm, something easy to make and with healthier ingredients than the usual biscuit from the supermarket. I've mostly put this recipe idea together from what I had at home at the time, and my husband wanted me to use hazelnuts as an autumn ingredient. So I grabbed a bag of oats, sugar and coconut oil from my kitchen cupboard, oat milk from the fridge and hazelnuts and raisins from a local store.
This biscuit bar is very crumbly, almost like solid granola. Haha. But I fell in love with the combination of crunchy texture from oats, the nutty taste from hazelnuts and the chewy texture and sweet flavour from raisins!
I hope you are going to enjoy it as much as we did!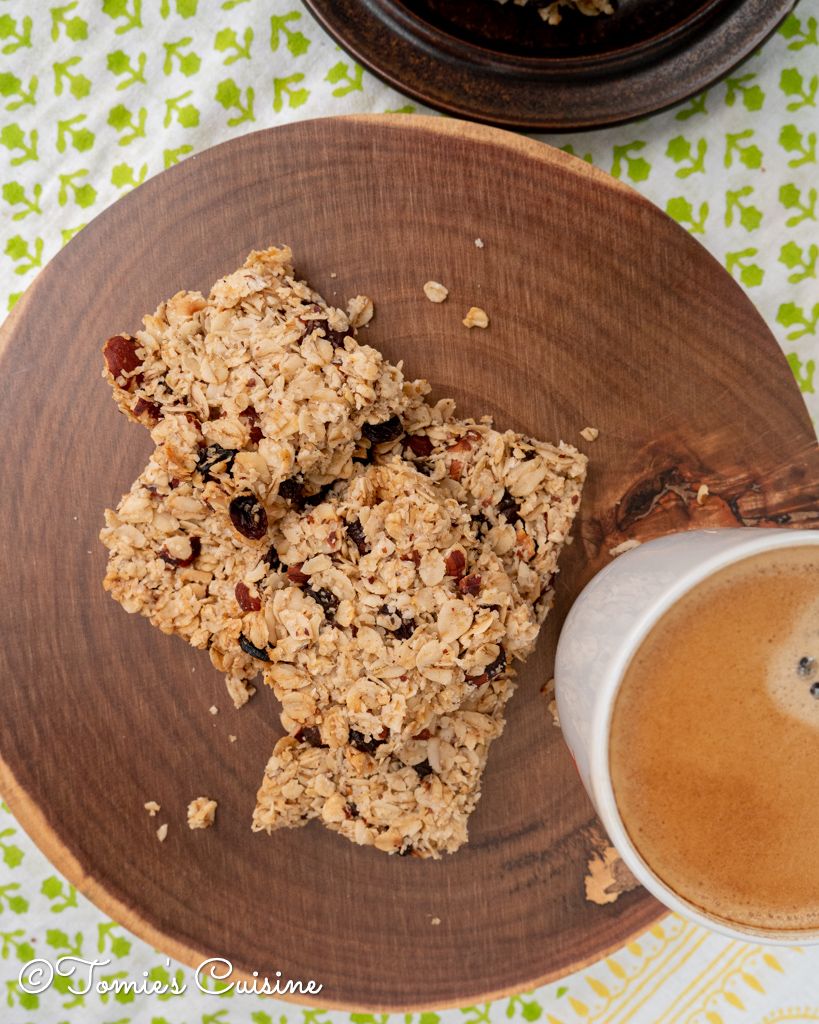 Recipe
Ingredients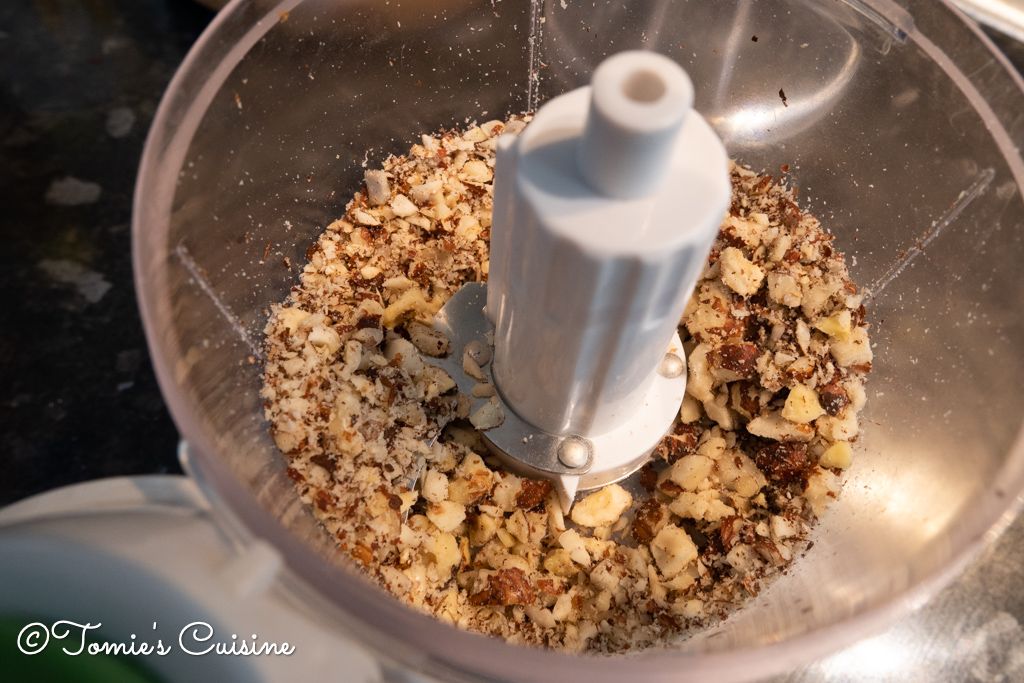 Equipment
Instructions

Place parchment paper on the baking tray and preheat the oven to 180°C.
Place ⅓ of oats into a food processor and blitz until fine. Put it into a large bowl with the rest of the ingredients and mix them.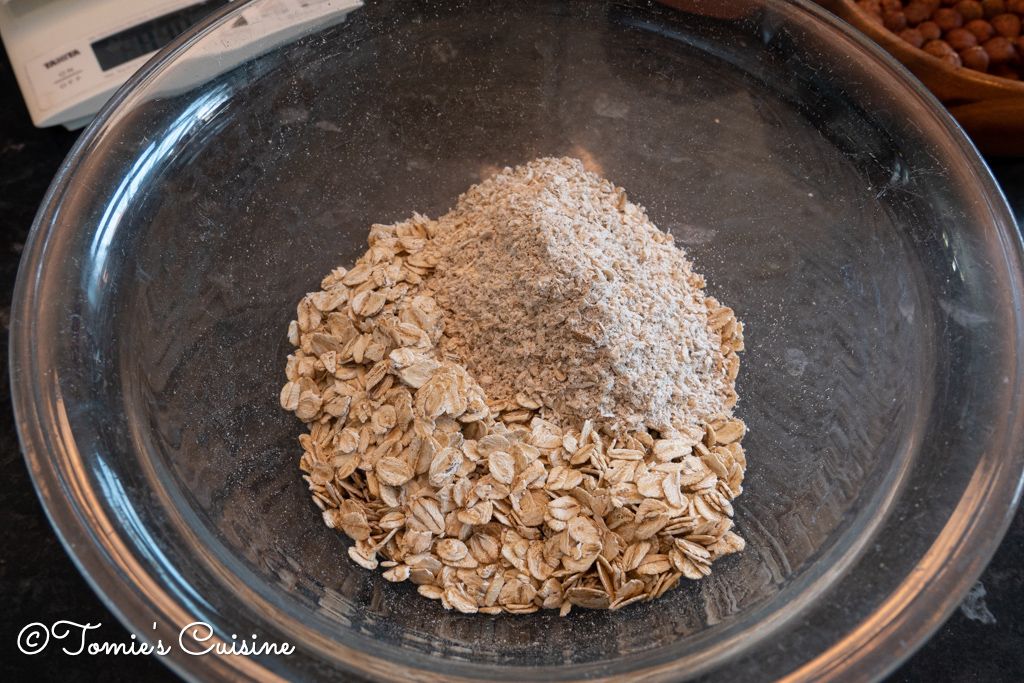 Add 2 to 3 tablespoons of oat milk to give it some moisture to make it easier to handle.
Place the mixture into the baking tray and press it down firmly.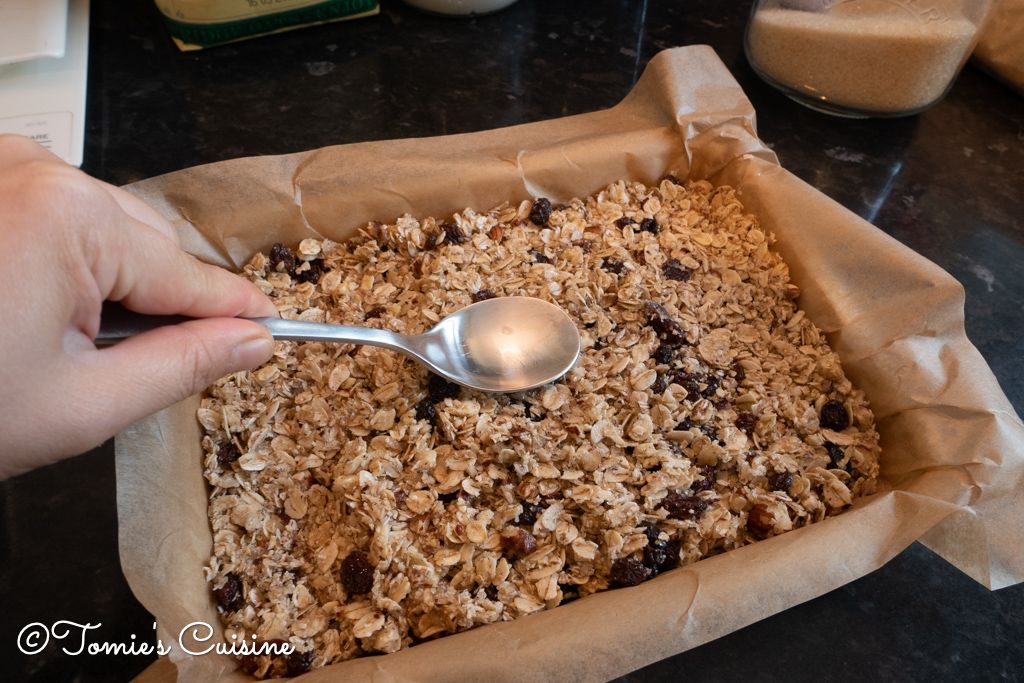 Make a shallow cut with a knife to make it easier to break into bars after cooking.
Place into the preheated oven and bake for 30 to 40 minutes or until it gets a nice golden brown colour.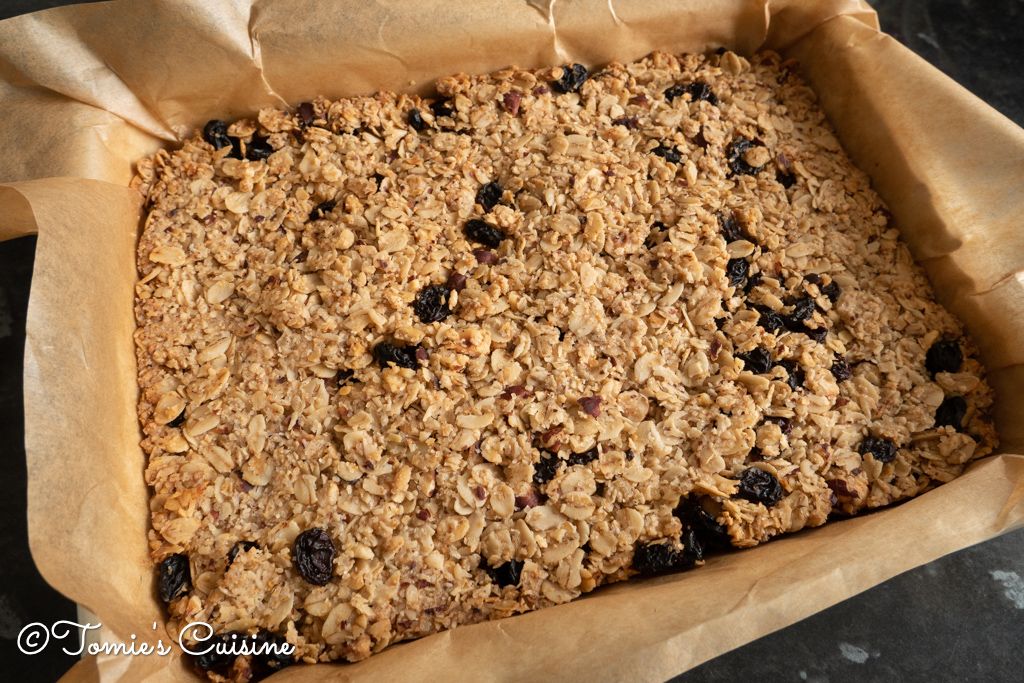 Once it's cooled down, break into bars along the cut line and enjoy with your favourite drink!
Health benefits
Here are some rough health benefits of the three main ingredients from this recipe.
Oats
Oat has a high content of fibre, vitamins, minerals and antioxidants.
Pure oat is naturally gluten-free. However, they might be contaminated with wheat because they are often produced in the same facilities. If you have a celeriac intolerance or avoid wheat gluten, make sure to choose the one certified with "gluten-free".
See: 9 Health Benefits of Eating Oats and Oatmeal by Healthline
Hazelnuts
Hazelnuts have high vitamins and minerals such as vitamin B6, folate, phosphorus, potassium and zinc. It also has a good amount of mono- and polyunsaturated fats, omega-6 and omega-9 fatty acids.
See: 7 Ways Hazelnuts Benefit Your Health by Healthline
Raisins
Raisins are a good source of fibre, iron, calcium, boron and antioxidant. They have a high content of sugar as well, so we need to be careful with that. On the flip side, putting raisins in your baking recipe can help reduce sugar usage.
See: Are raisins good for you by Healthline
Closing words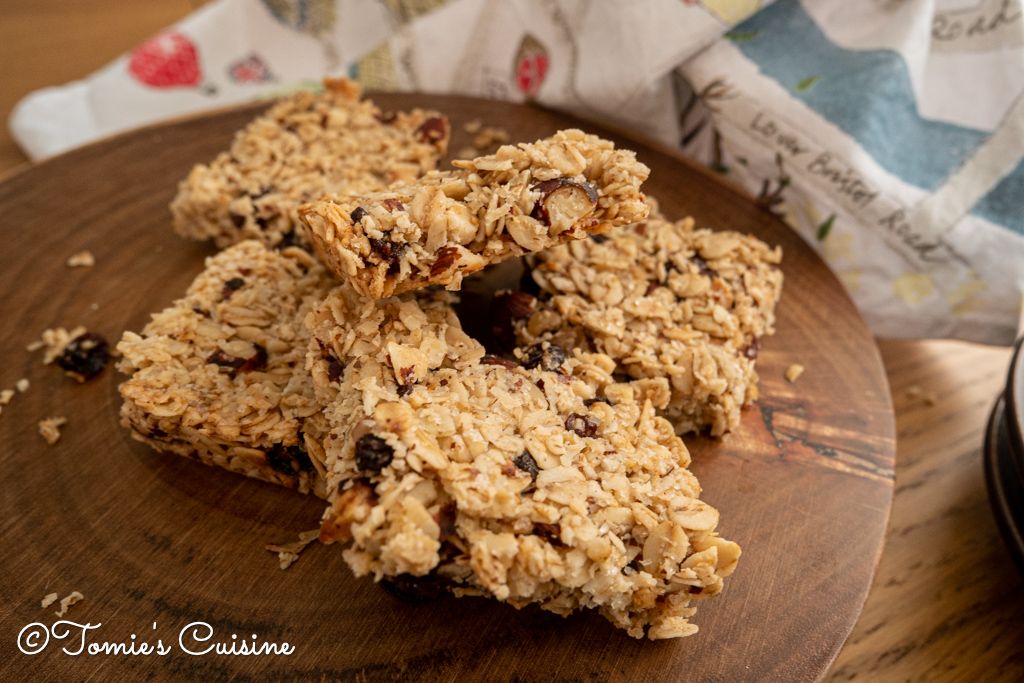 I hope you enjoyed our first autumn recipe today. If you try this recipe, make sure you share it with us by putting #tomiescuisine on Instagram, Pinterest or Facebook. Then, we can see how it went! I am preparing a lot more autumn and winter recipes, so keep an eye on this blog by subscribing to our newsletter so that you do not miss it!