It's the Easter weekend bank holiday! To celebrate this long weekend, I'm introducing my delicious moistured carrot cake! Bonus point, it's straightforward to make too!
Me and carrot cake
I was not a carrot cake person until I tried the recipe written by chef Bryn Williams. Since I ate his carrot cake, it became one of my favourites!
(You can find his fantastic carrot cake recipe from his book "For the Love of Veg".)
I adapted the recipe for myself to bake at home and made one for my mother in law to bring to her workplace. She sent me a photo of the carrot cake from her workplace and told me it was almost gone in under a minute!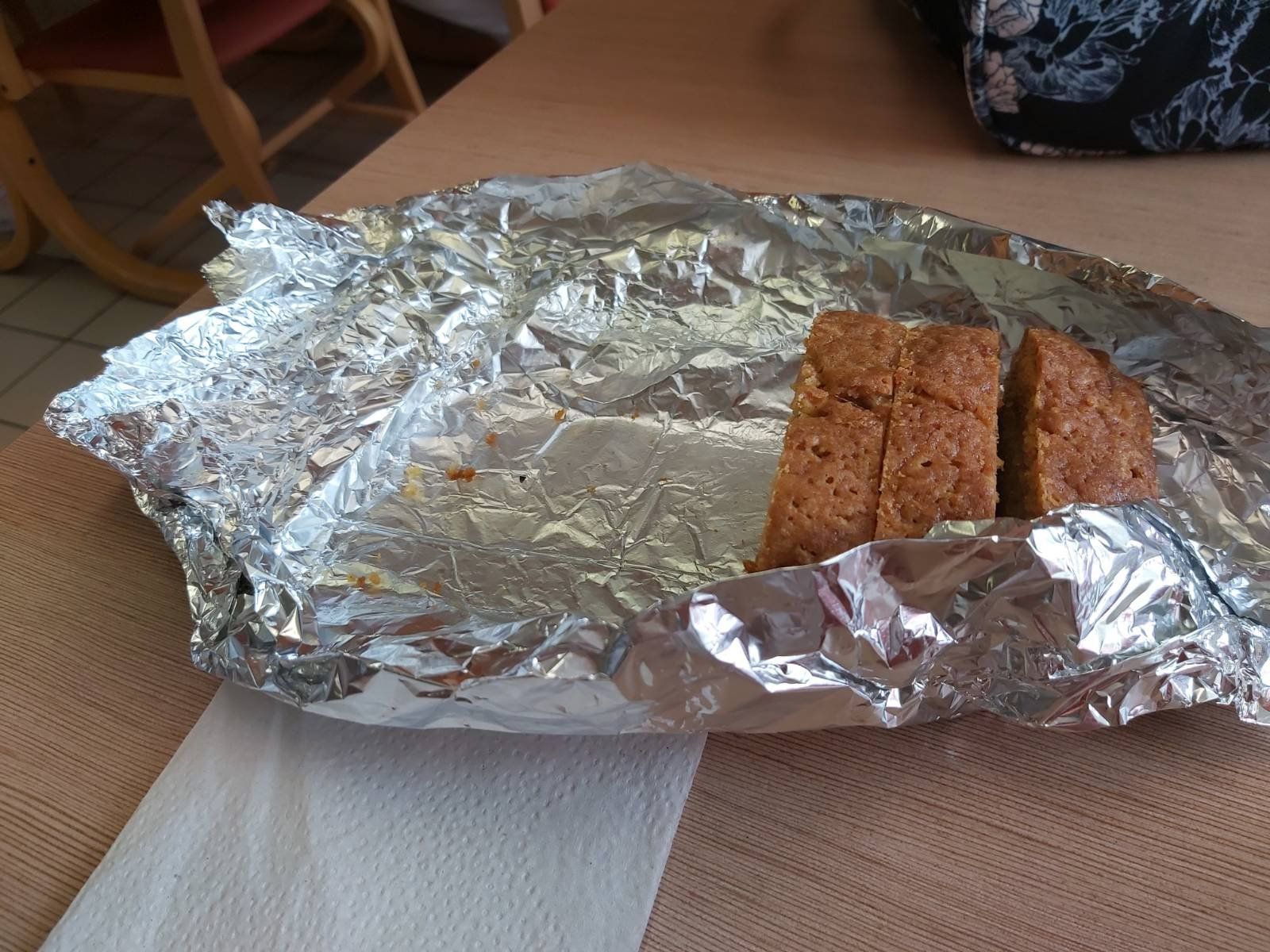 Recipe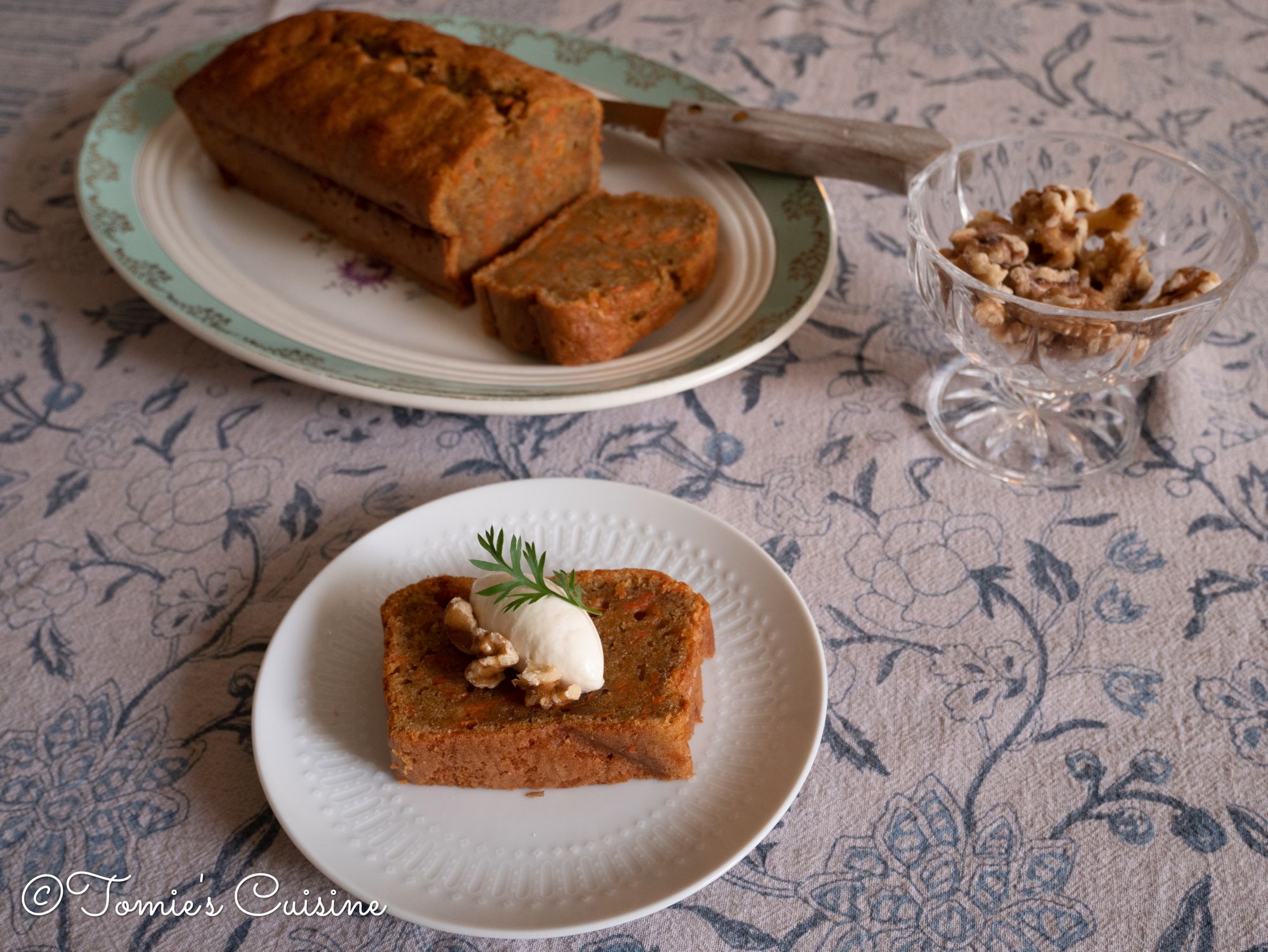 I made this recipe to make the carrot cake lighter as I'm not serving it with buttercream. Also, I'm not a big fan of having cake with buttercream. Instead, I serve it with a small rocher of whipped cream cheese with 30% fat content cream and vanilla extract.
Ingredients
Carrot cake (28cm loaf tin)
130g of vegetable oil
200g of caster sugar
2 eggs
230g grated carrot
180g of plain flour
1 ½ teaspoon of baking powder
½ teaspoon of salt
½ tablespoon of grounded cinnamon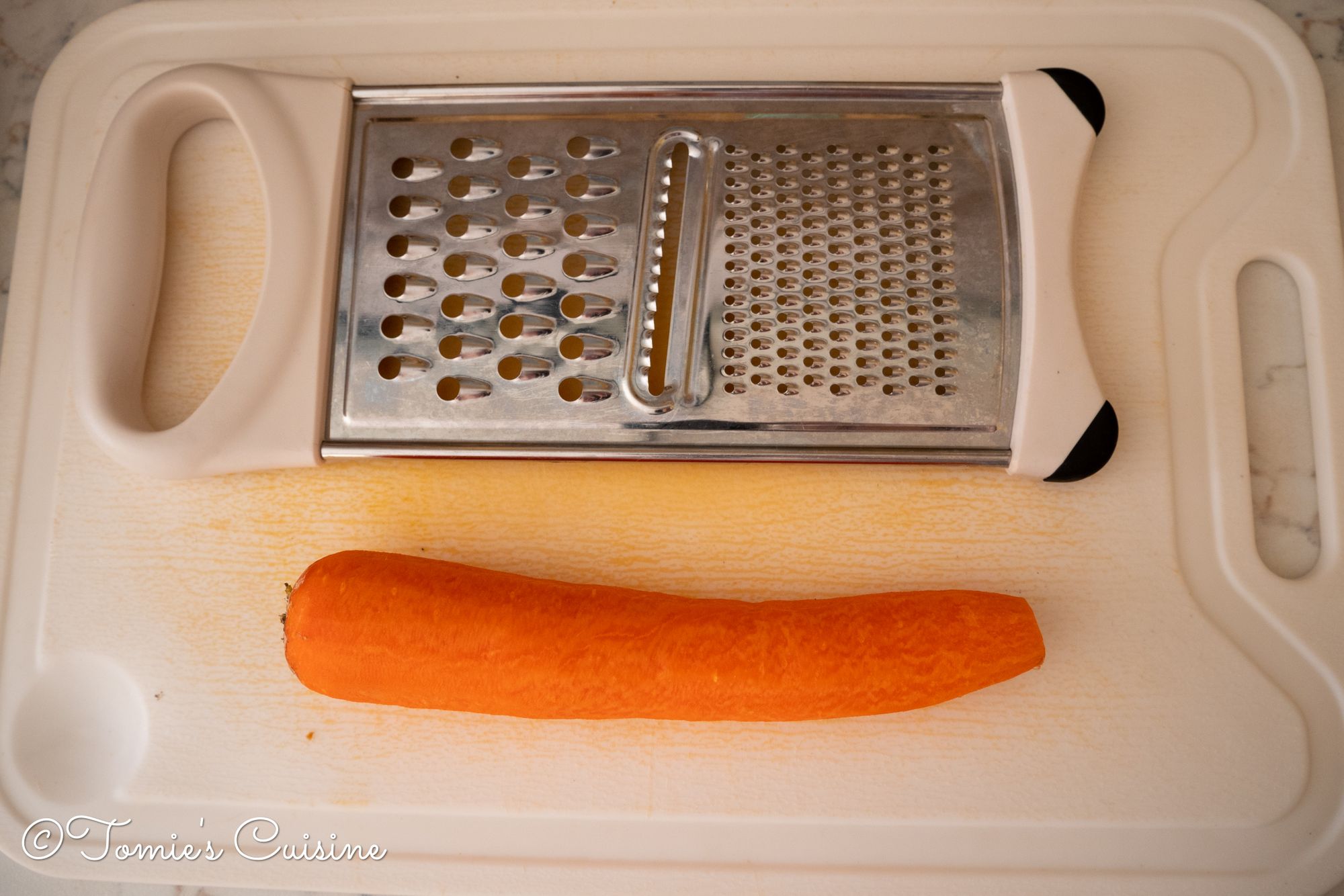 Whipped vanilla cream cheese
200g of cream cheese
100g of whipping cream
50g of caster sugar
1 teaspoon of vanilla extract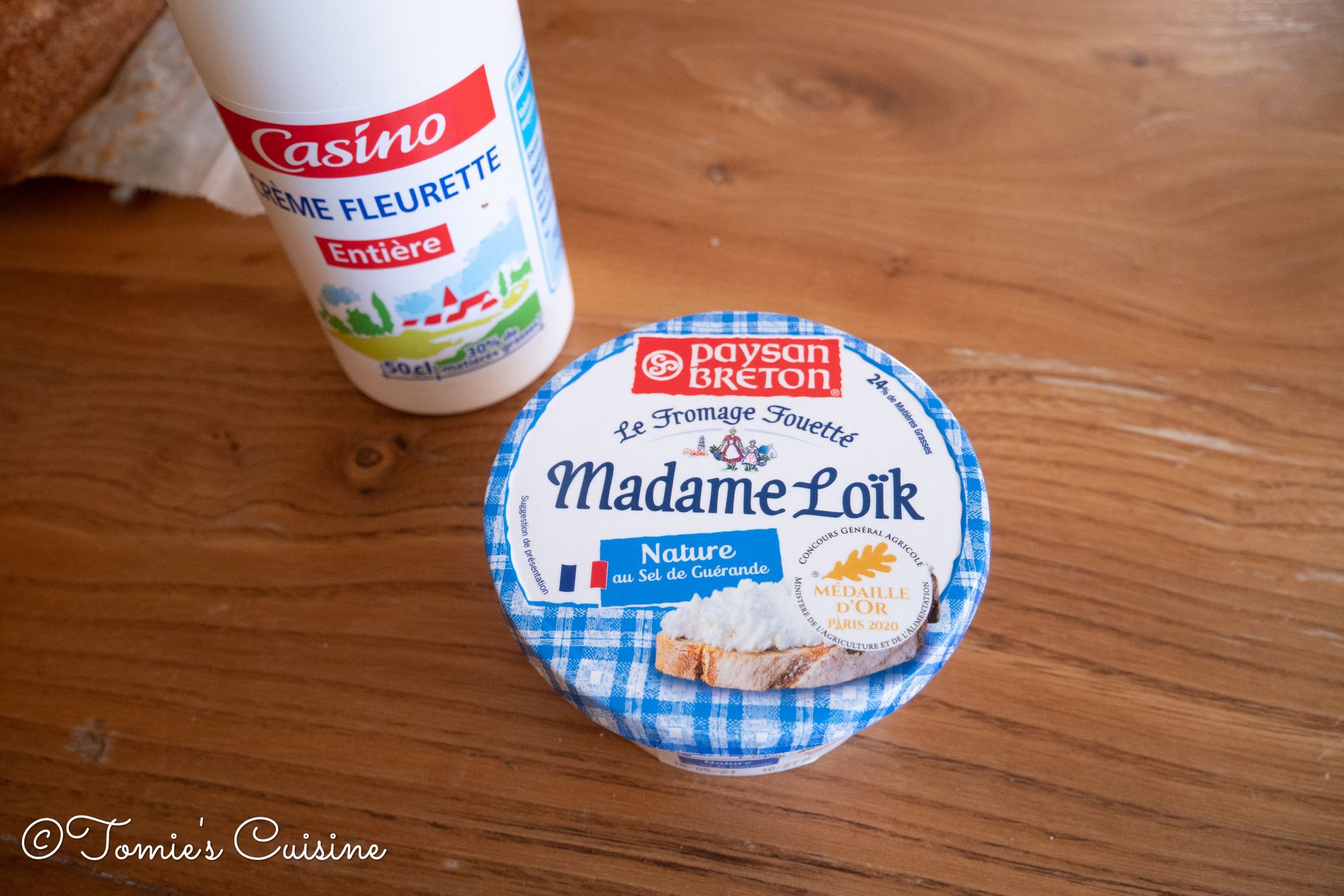 Instructions
Heat your oven to 180°C. Line a baking sheet on the loaf tin.
(If your loaf tin doesn't have a non-stick coating, brush oil or butter before lining the baking paper.)
Weigh all the dry ingredients together and sift them.
Carrot cake
In a large bowl, add sugar and vegetable oil and mix with the whisk to combine them.
Add the eggs one by one, and each time mix well to combine.
Add the grated carrot and mix well. (Using the coarse side of a box grater is easy to grate them)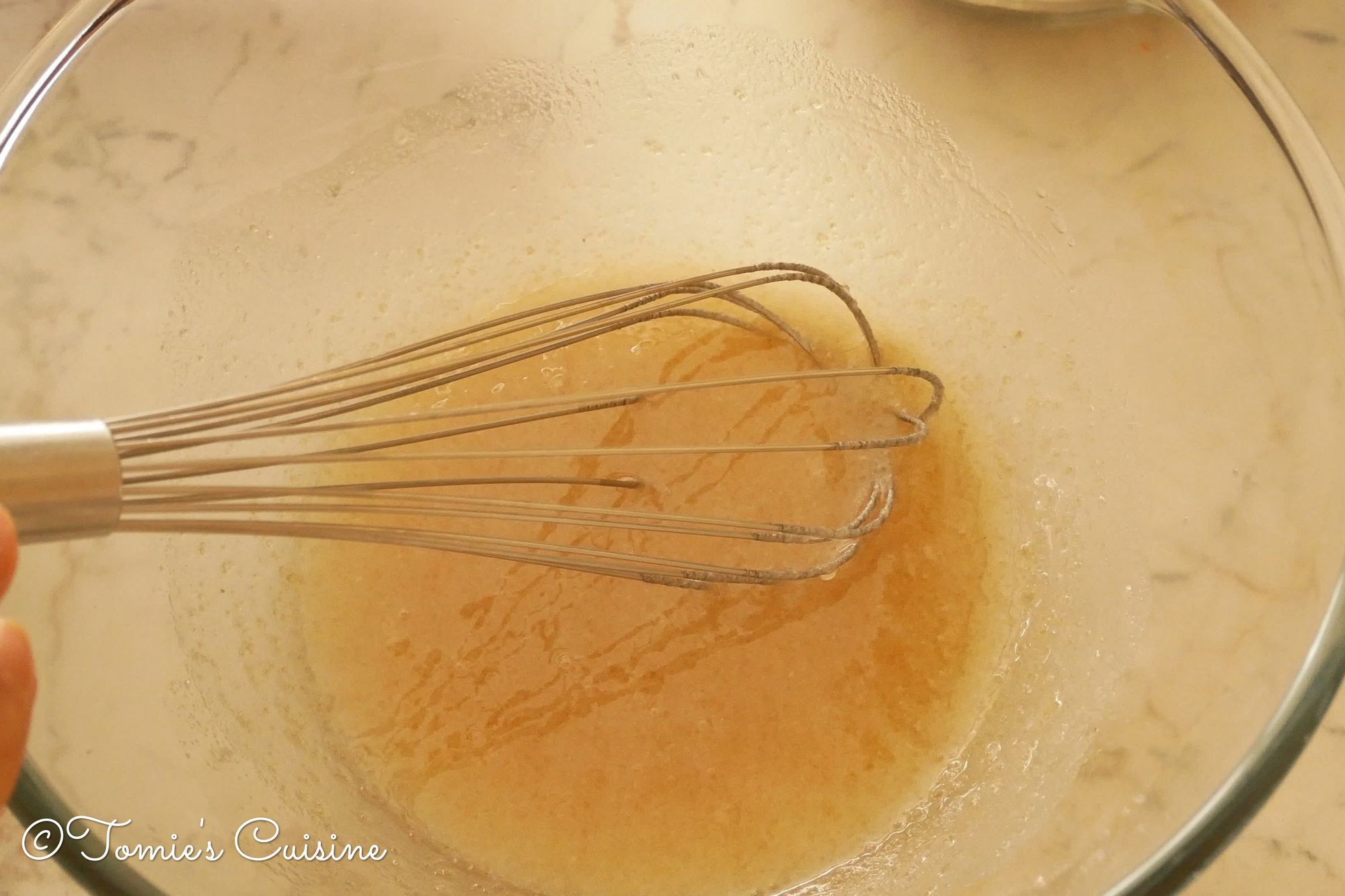 Add the dry ingredients and mix until just combined. Do not over mix it.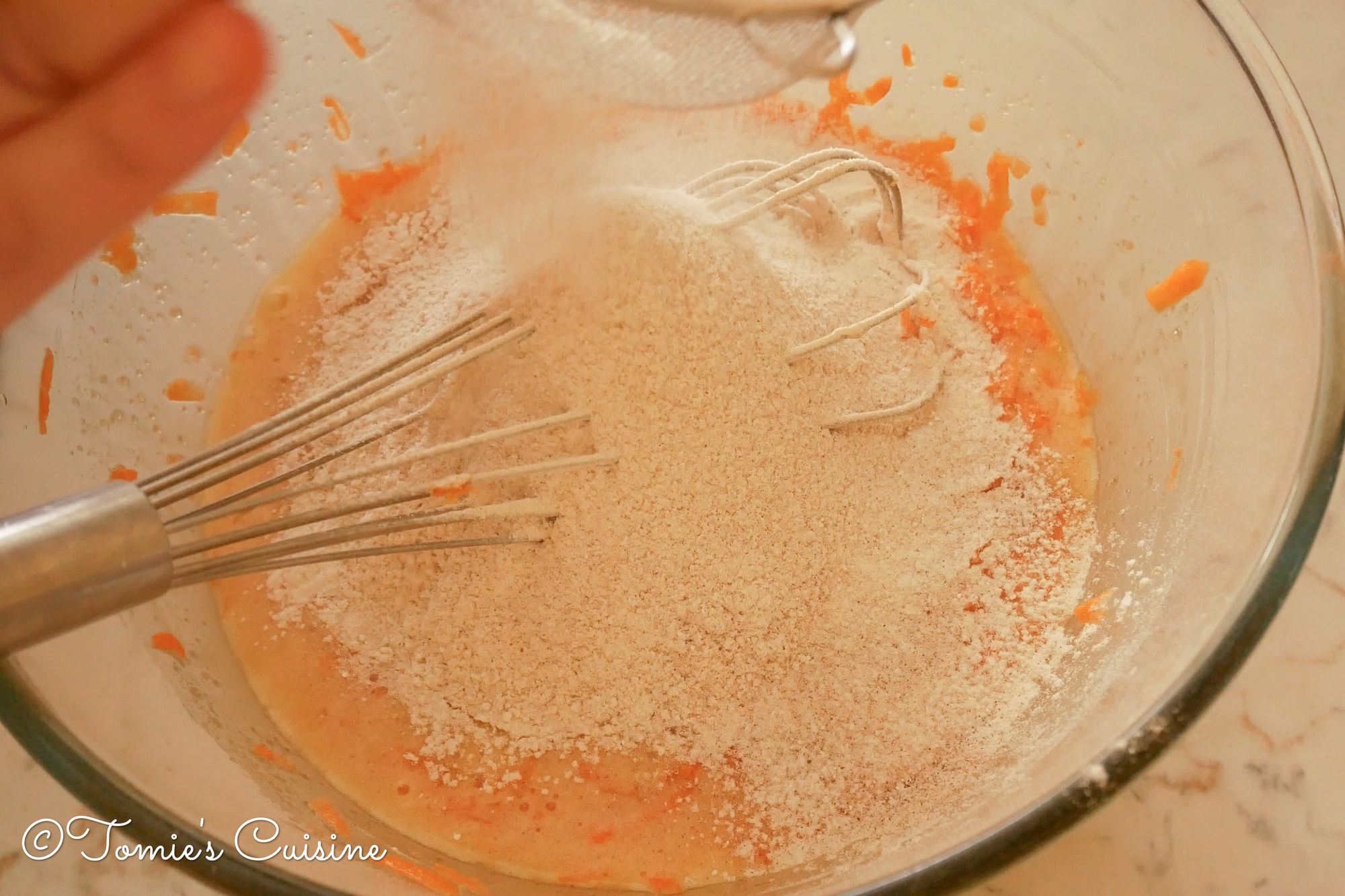 Place the cake batter into the loaf tin.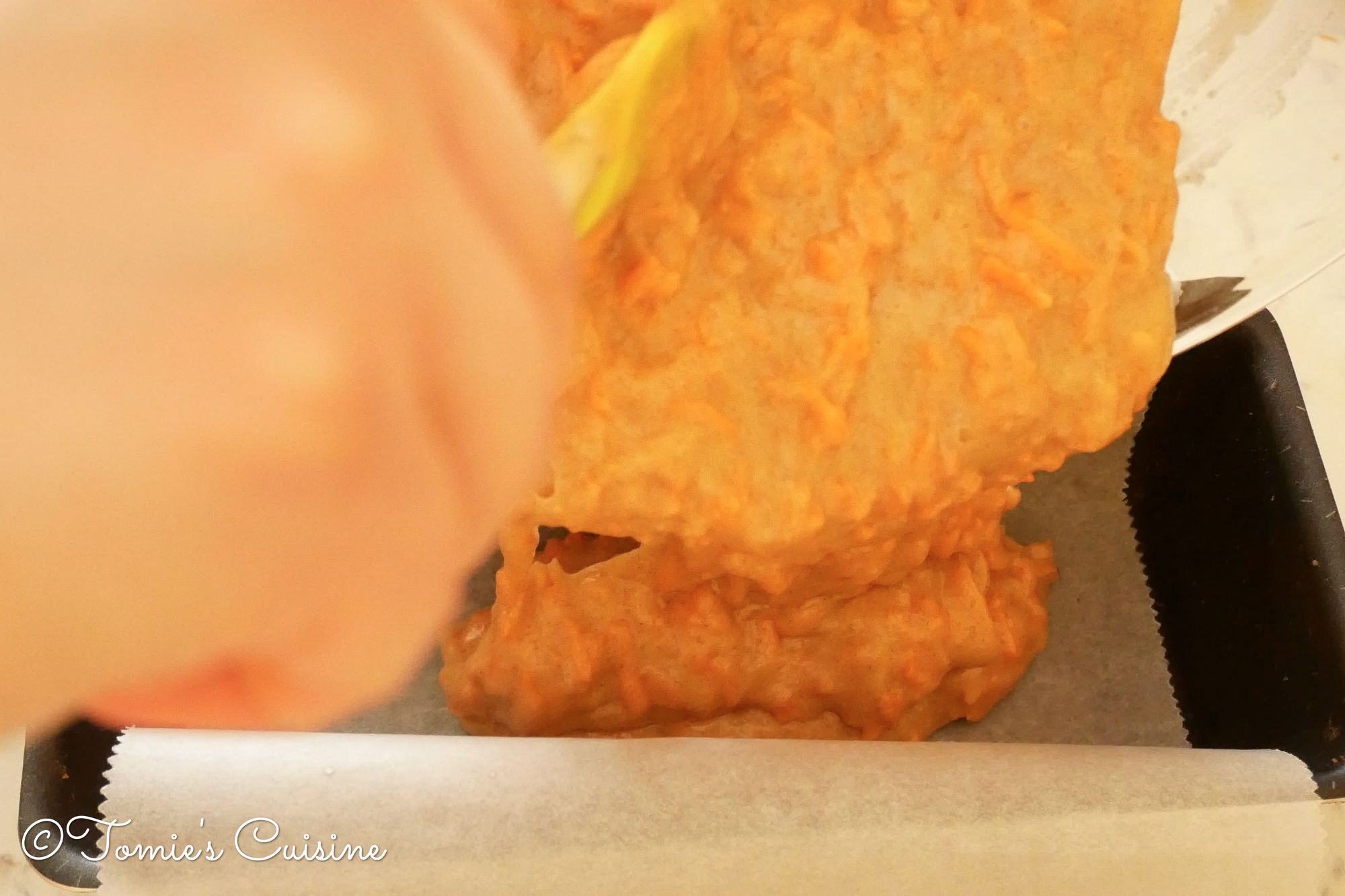 Place in the preheated oven and bake for 50 minutes to 1 hour or until it gets a golden brown colour. Tip: Pick the cake with a skewer; if it's ready, it'll come out clean.
Leave it to cool on the cooling rack.
Whipped vanilla cream cheese
Place all the ingredients into a bowl and whisk until it stands.
Pipe them out or simply scoop them to serve. Bon appétit!
Serving suggestions
You can add some chopped walnuts in the cake batter, but I serve on the side. Putting a small carrot leaf on the top would be lovely.
The carrot cake goes well with a slice of goat cheese as well as the whipped vanilla cream cheese!

The equipment I used
Closing words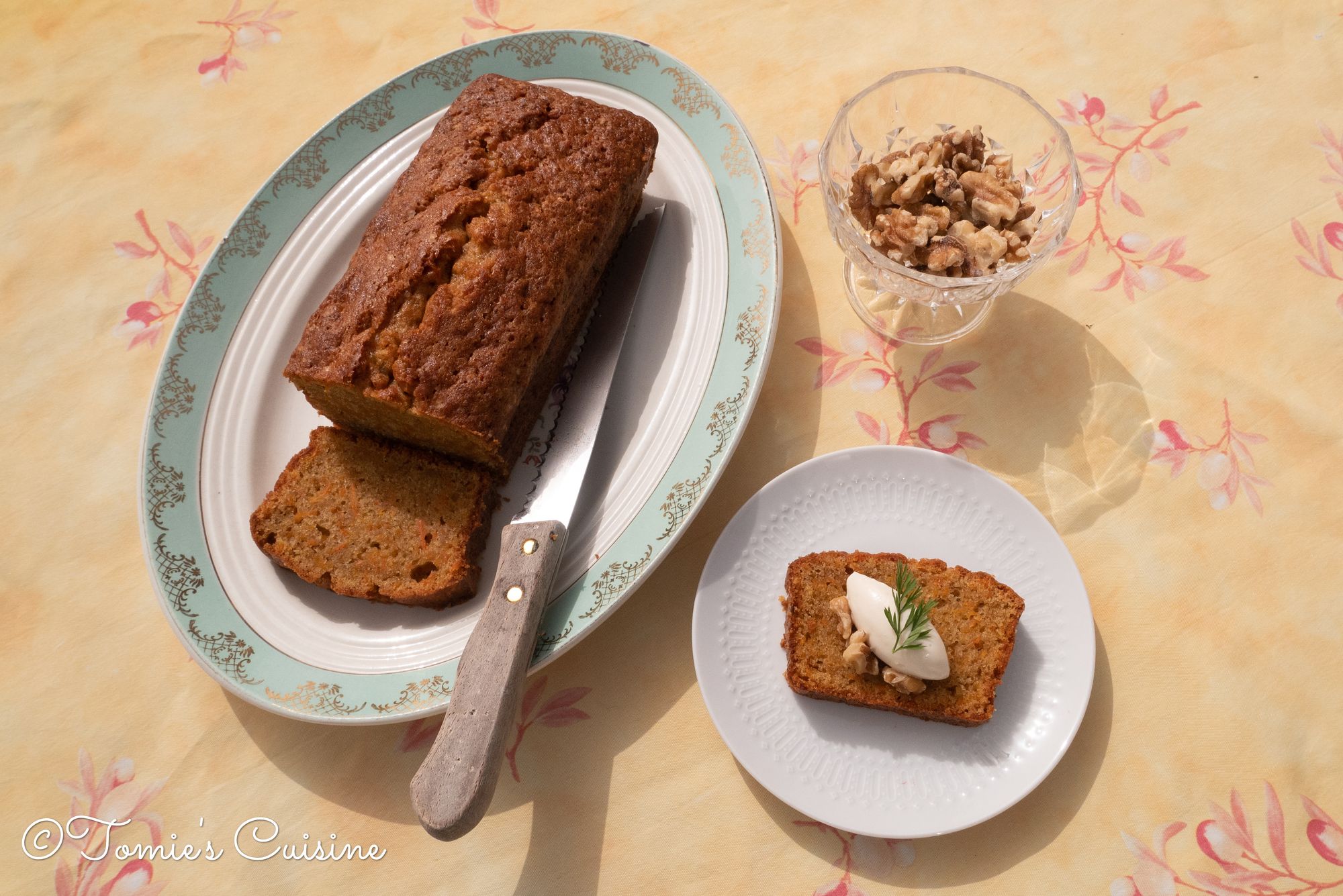 Hopefully, this recipe helped you prepare a lighter than usual carrot cake for Easter. If you did cook it, please share it with us, especially if you added your own twist! We'd love to see the results! Let us know on Instagram, Pinterest or Facebook with the hashtag #tomiescuisine. If you want more recipes or eco-friendly tips like this, don't forget to subscribe to our newsletter!