Introduction
Today I am going to introduce my quick and easy homemade granola recipe. You can use this recipe as a base and customise it to create your very own twist on granola!
I used to buy a bag of granola from the supermarket but the inexpensive ones were made with additives and palm oil. There is one brand (Lizi's) I found from the local Tesco Metro and bought that is using healthier ingredients and is using sustainable packaging. That's probably one of the few I'd recommend for busy people who don't have time to make granola at home. If you buy a different one, please check that they are not using plastic packaging when you buy it ;-).
All that being said, making granola at home also has the added benefit of reducing packaging waste! So, why not find some time to produce your very own crunchy granola? Turn your kitchen into a granola factory for a day!
Homemade granola ingredients
500g Gluten-free oats
10 tablespoon of sugar or your favourite syrup
5 tablespoon of the oil of your choice
Optional touches

Nuts
Seeds
Dried fruits
Chocolate
Tips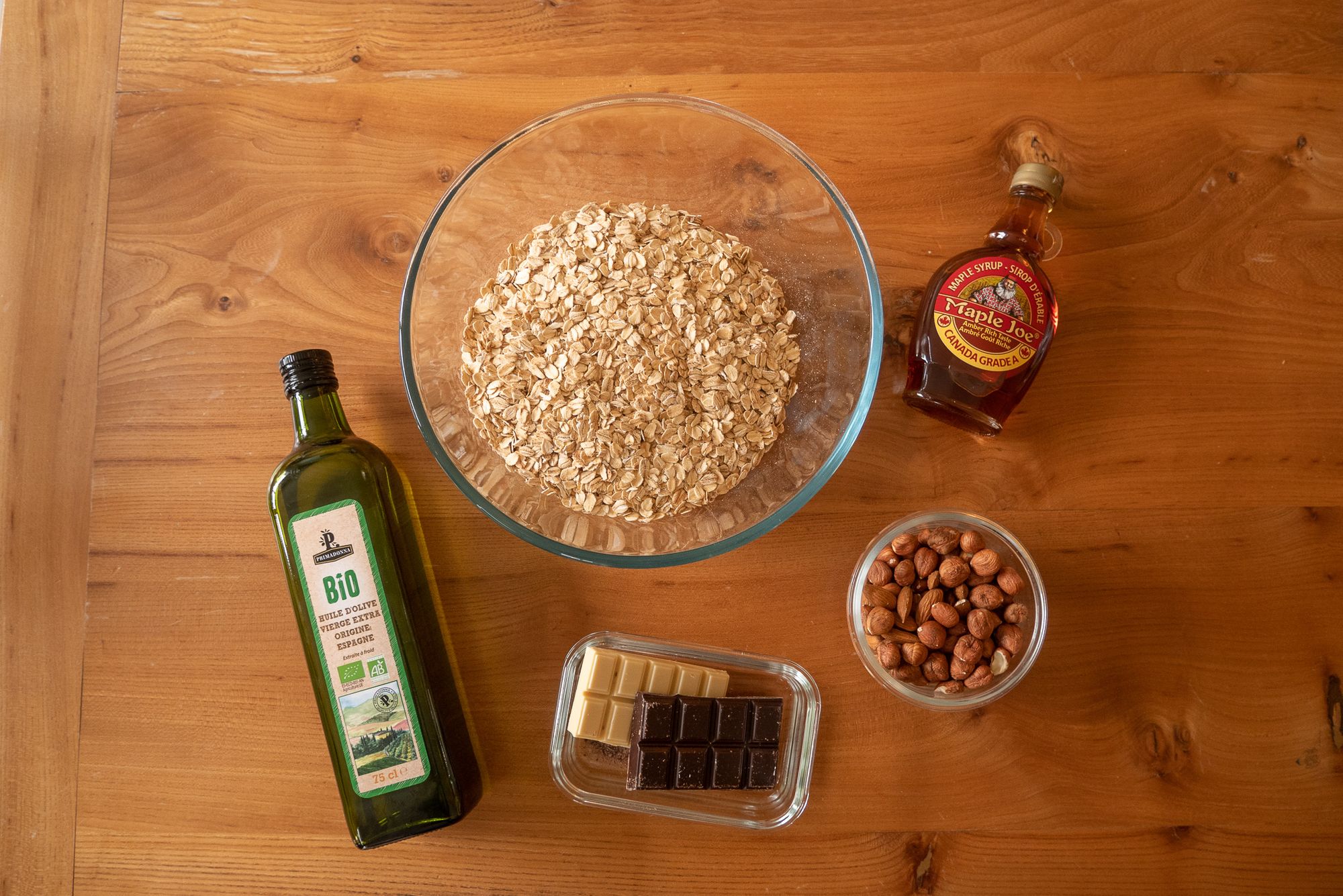 Instructions
Preheat your oven to 160°C, put a parchment paper or reusable silicone baking sheet on a baking tray.
Place oats, syrup, oil and chopped nuts or seeds into a large bowl and mix well to combine all the ingredients evenly.
CAUTION: DO NOT put chocolate and dried fruit at this point. They will burn extremely fast.
If you would like to add some coconut flakes or desiccated coconut, add them halfway through baking your oats.
Place the mixture onto the baking tray and spread it thinly and evenly. If your baking tray is too small to put all the mixture in one go, use two trays in order to save some time.

Put the tray(s) in the preheated oven and cook for 15 minutes. Carefully mix with your heatproof spatula or wooden spoon. Put the tray back into the oven and bake for 5 minutes and stir again. Continue this process until the granola gets nicely golden browned.
Take off the tray from the oven and cool it down completely. Then add your chopped chocolate or dried fruits.
Keep them in an airtight container. A glass jar is the perfect place to store them to show off the golden brown colour!
Pour some in a bowl.
Enjoy this homemade granola with your favourite milk!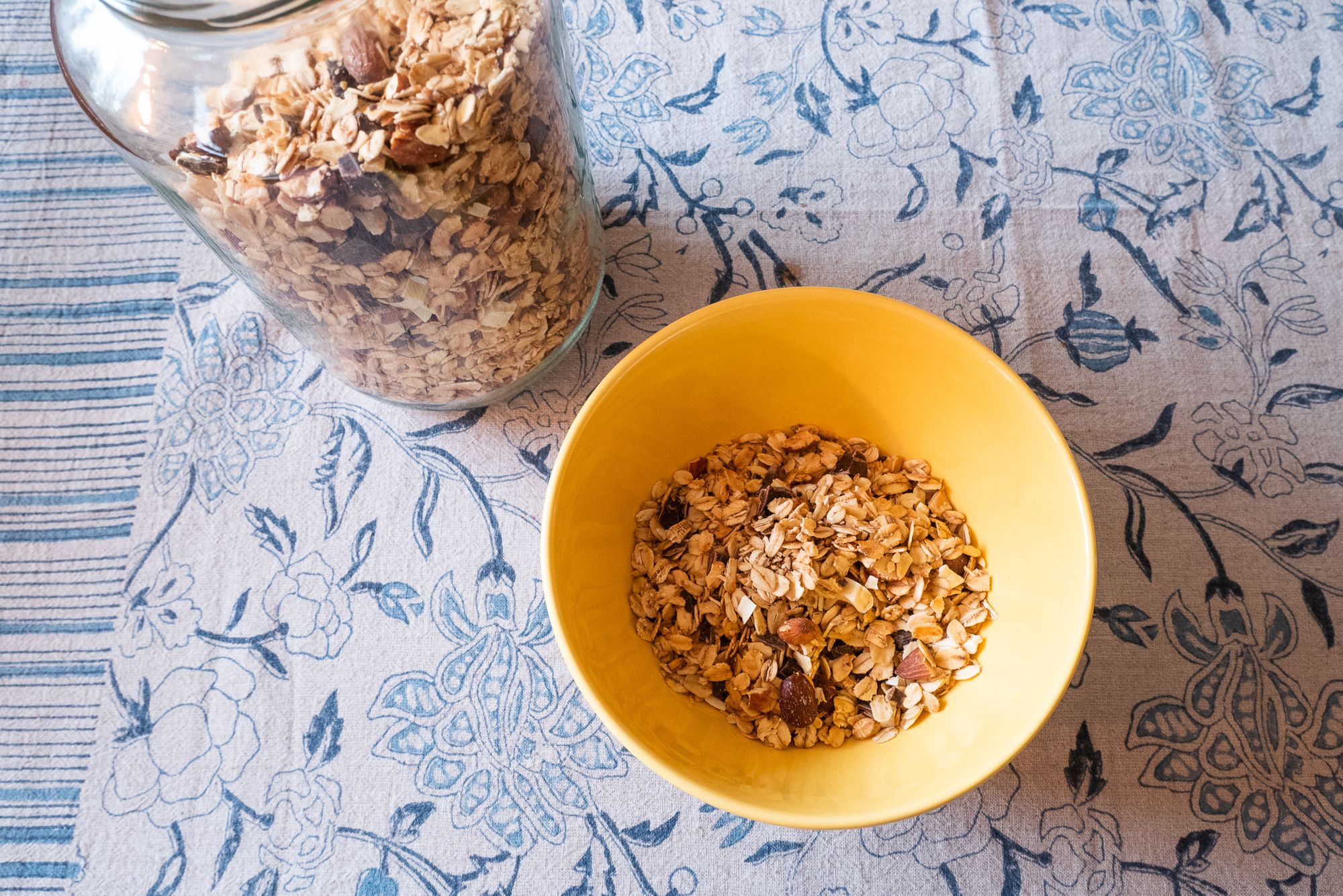 Closing words
If you have any questions or would like us to try some other breakfast dishes, please let us know on our Instagram, Pinterest, or email here!
Don't forget to subscribe to our email list so that you don't miss any of our future updates!