What is barley tea
Barley tea ("Mugi-cha" in Japanese) is a kind of tea made from roasted barley seeds and water. It is a popular caffeine-less drink in east Asian countries, and I used to drink it during the summer in Japan. It has a mild toasted taste, making it very easy to drink.
Health benefits
Barley tea contains minerals such as fibre, calcium, vitamin B1, iron, zinc, magnesium and antioxidants to help digest. That's why it's most popular during the hot summer in Japan, thanks to its nutrient. It does not contain caffeine or calories but contains gluten.
How to prepare
Mugi-cha tea bag: Japanese Barley Tea Bags - mugicha
Jug:  Hario Mizudashi Cold Brew Tea Pot, 1200ml
As you can see in the photo, we are still using our BPA-free plastic jug while it lasts. This jug from Hario is very popular in Japan, and you can also use it with loose tea, which is much more convenient.

We usually make cold-brewed Mugi-cha using a tea bag and put it in a jug with filtered water. The one I bought suggests putting 1 litre of water into a tea bag, although we generally use 2 litres.
Here's how to brew Mugi-cha in a tea bag.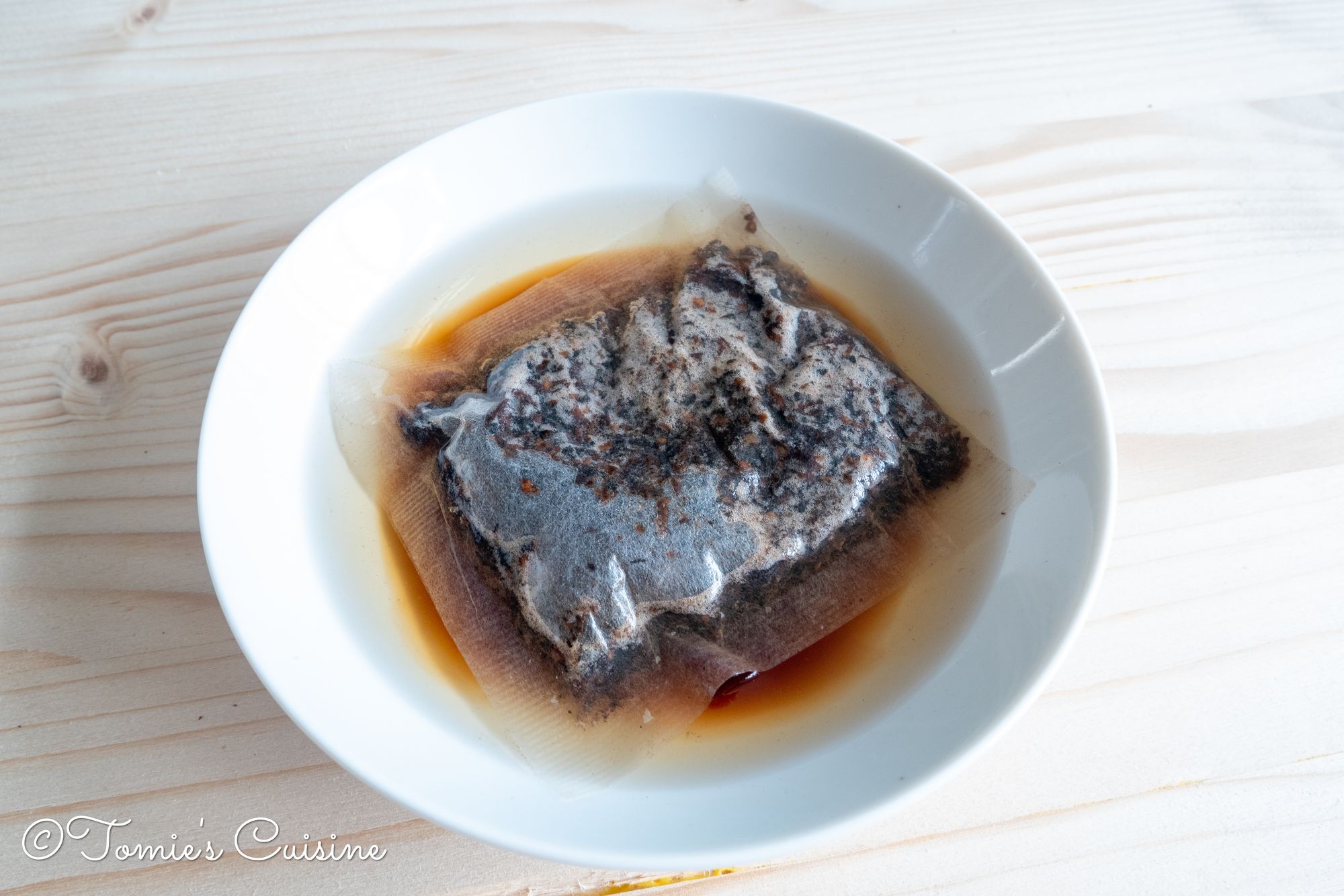 Place the tea bag on a small plate, pour some water and leave it for a minute.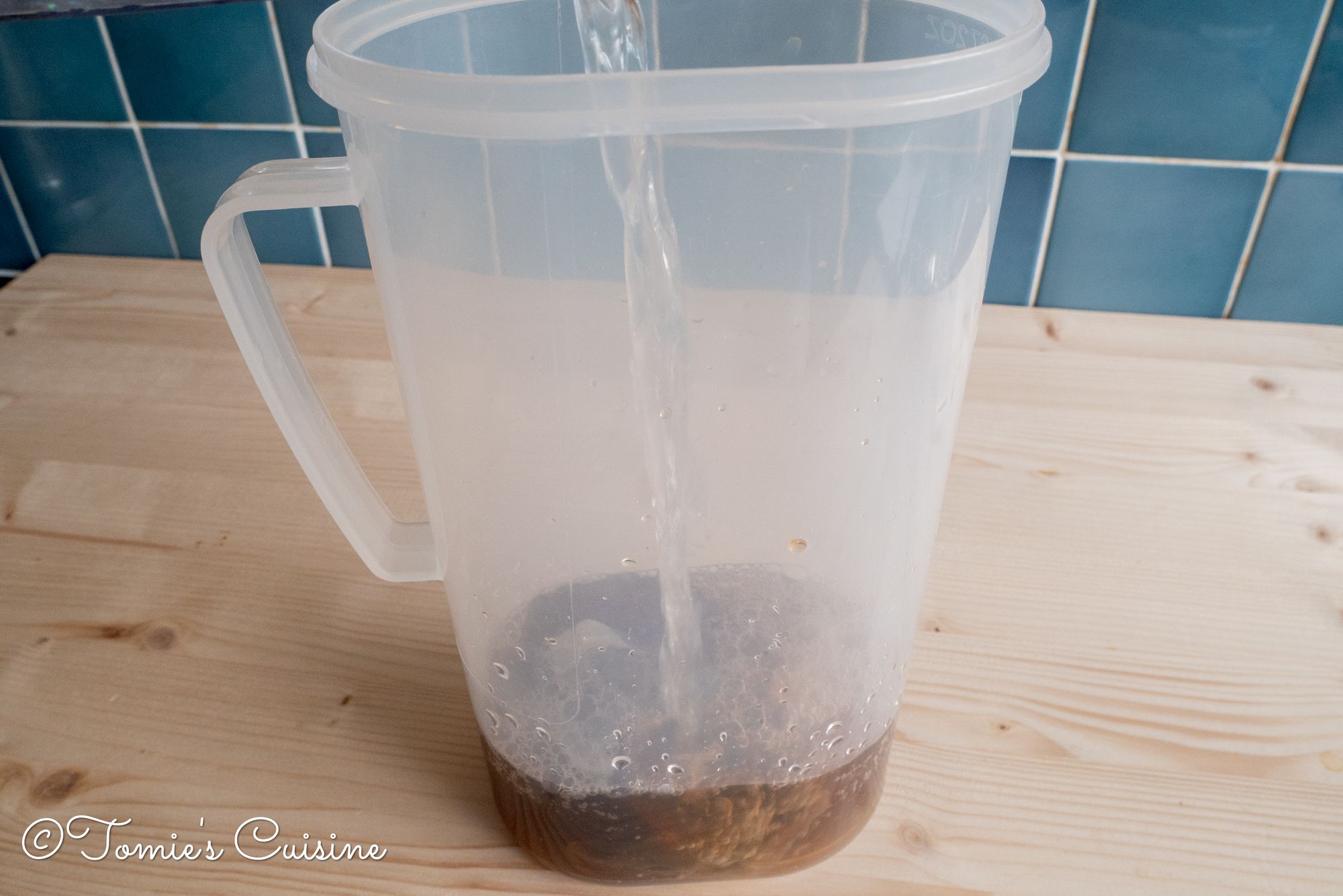 Place the water and the tea bag in a jug or a bottle and pour 1 litre of water. (but I put 2 litres of water.) Infuse for one to two hours in the fridge.
Ready to drink!
Closing words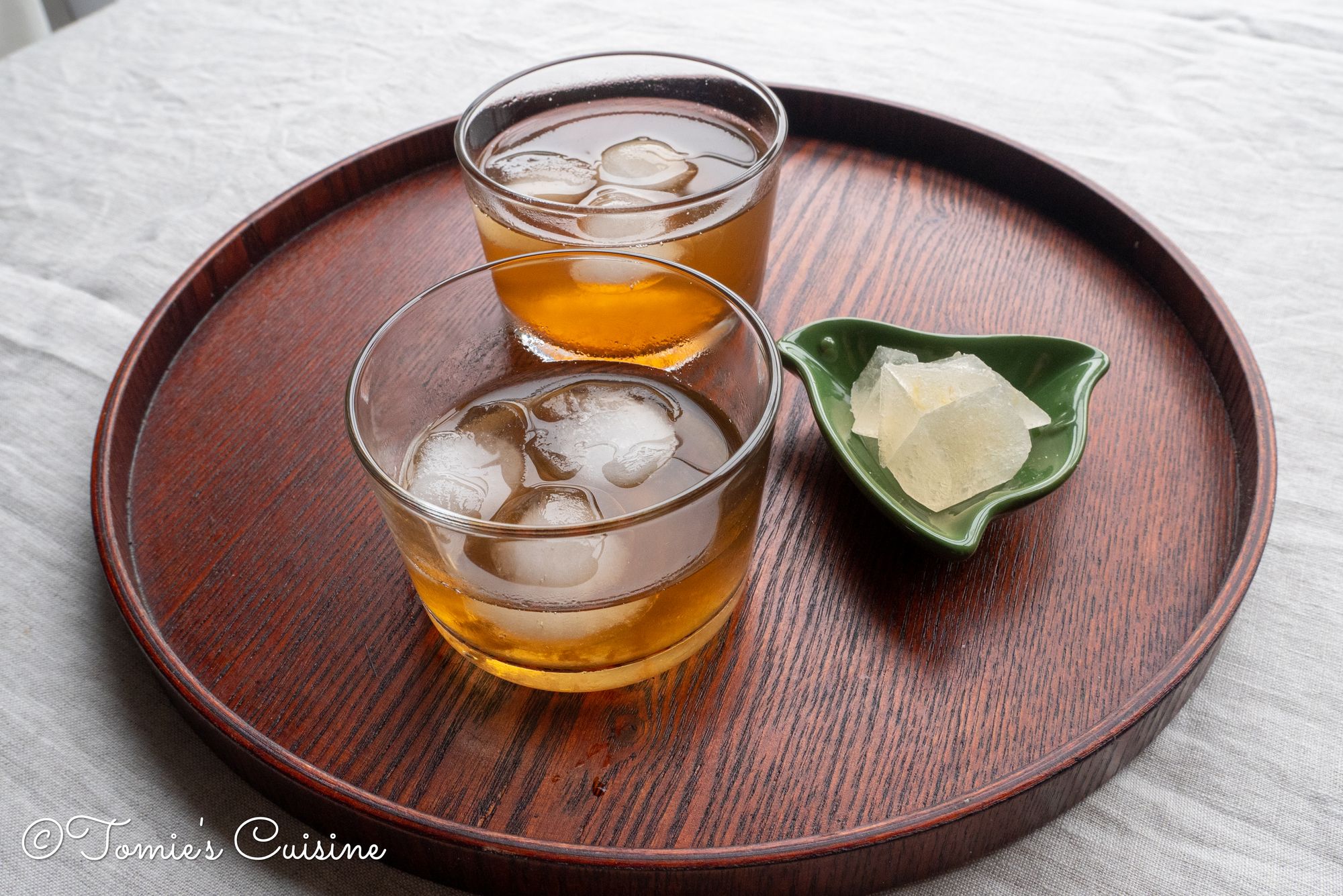 We like drinking Mugi-cha during the hot summer, so I am glad I could finally introduce this tea to you. I hope this will help you stay hydrated this summer and defeat this hot weather! If you have any favourite summer drinks, please share them with us on Instagram, Pinterest, or Facebook. If you're not already,  subscribe to our email list, so you don't miss our updates. ;-)