Today, we will introduce one of my favourite sweet recipes: Canelé de Bordeaux! Have you heard of the name or tried it before? Let's find out anyway!
What is a canelé?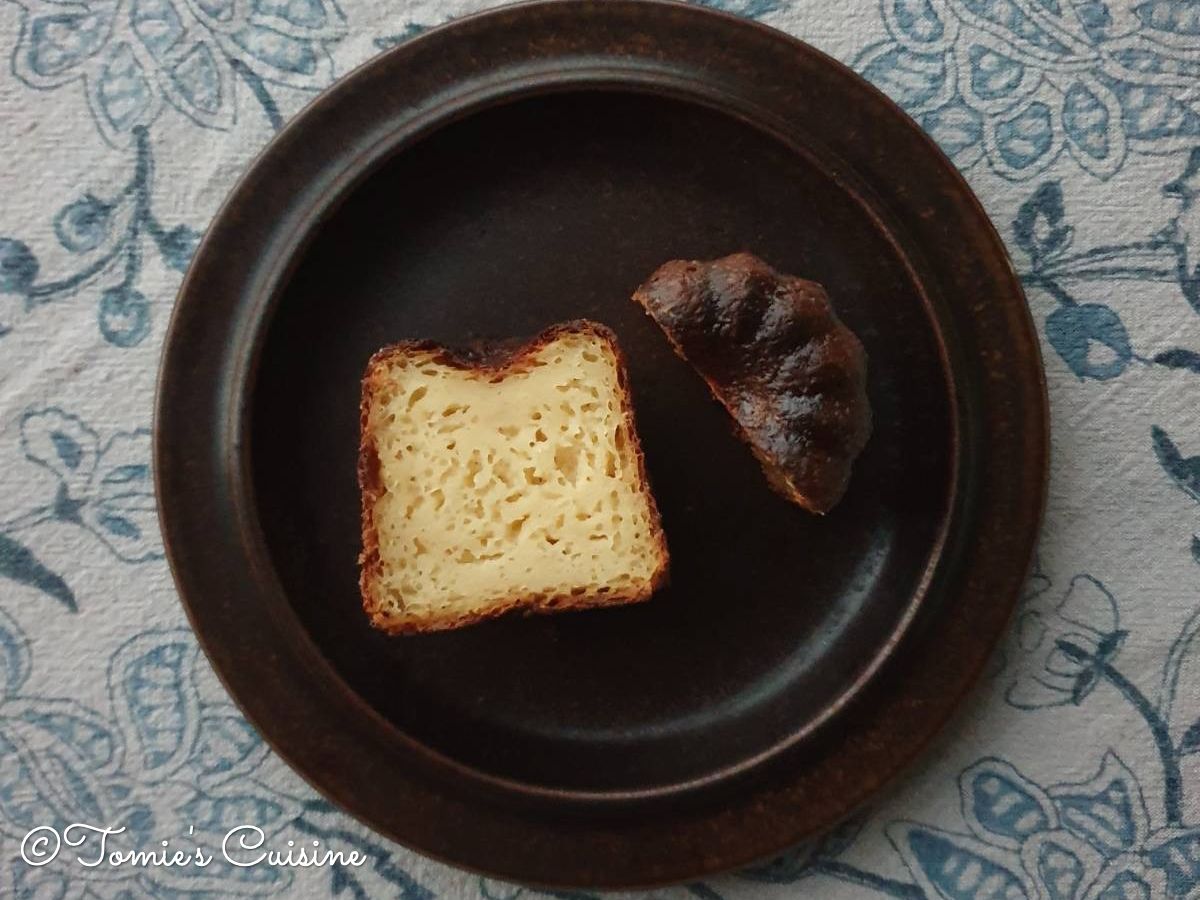 Canelé (canelé de Bordeaux) is a French sweet from the Bordeaux region in France. The main ingredients are egg yolks, milk, sugar and flour with rum and vanilla. In the Bordeaux region, they used to use a lot of egg whites for wine production, so the canelé recipe was perfect since it primarily uses egg yolks.
What do canelé taste like?
The taste is similar to custard. It's soft inside, caramelised on the surface, and got a crunchy texture.

Canelé mould
I used to bake them a lot at home using a silicone mould. While the taste was great, the colour wasn't, as it is challenging to get an even colour with that kind of mould.
This time I bought a mould made from alloy steel from De Buyer to see how it works. The result was fantastic! I often see some professional pastry chefs using copper moulds, but it is very expensive. I've tried some canelés from a professional french bakery in France, UK and Japan, but I was pretty happy with the canelé quality that I got from this mould.
Recipe
This recipe does not use beeswax to coat the canelé mould usually found in the traditional canelé recipe.
Ingredients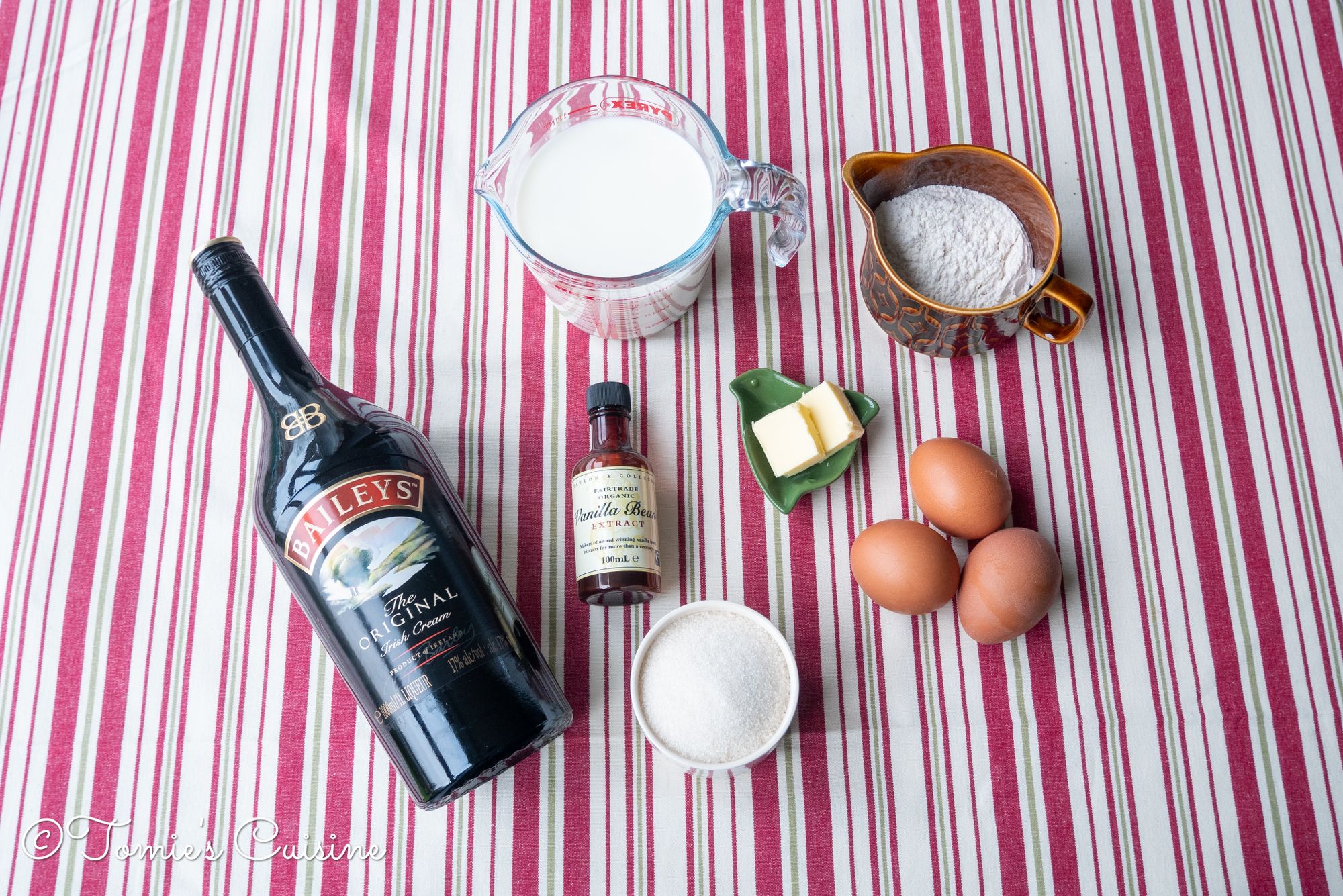 500ml whole milk
15g unsalted butter plus some more for greasing
½ vanilla pod or vanilla bean paste
120g plain flour
200g granulated sugar
3 egg yolks
3 tablespoons of dark rum or baileys
Tools
The copper one is the one traditionally used, but it is costly! It's one of my dreams to have one to cook canelé.
Instructions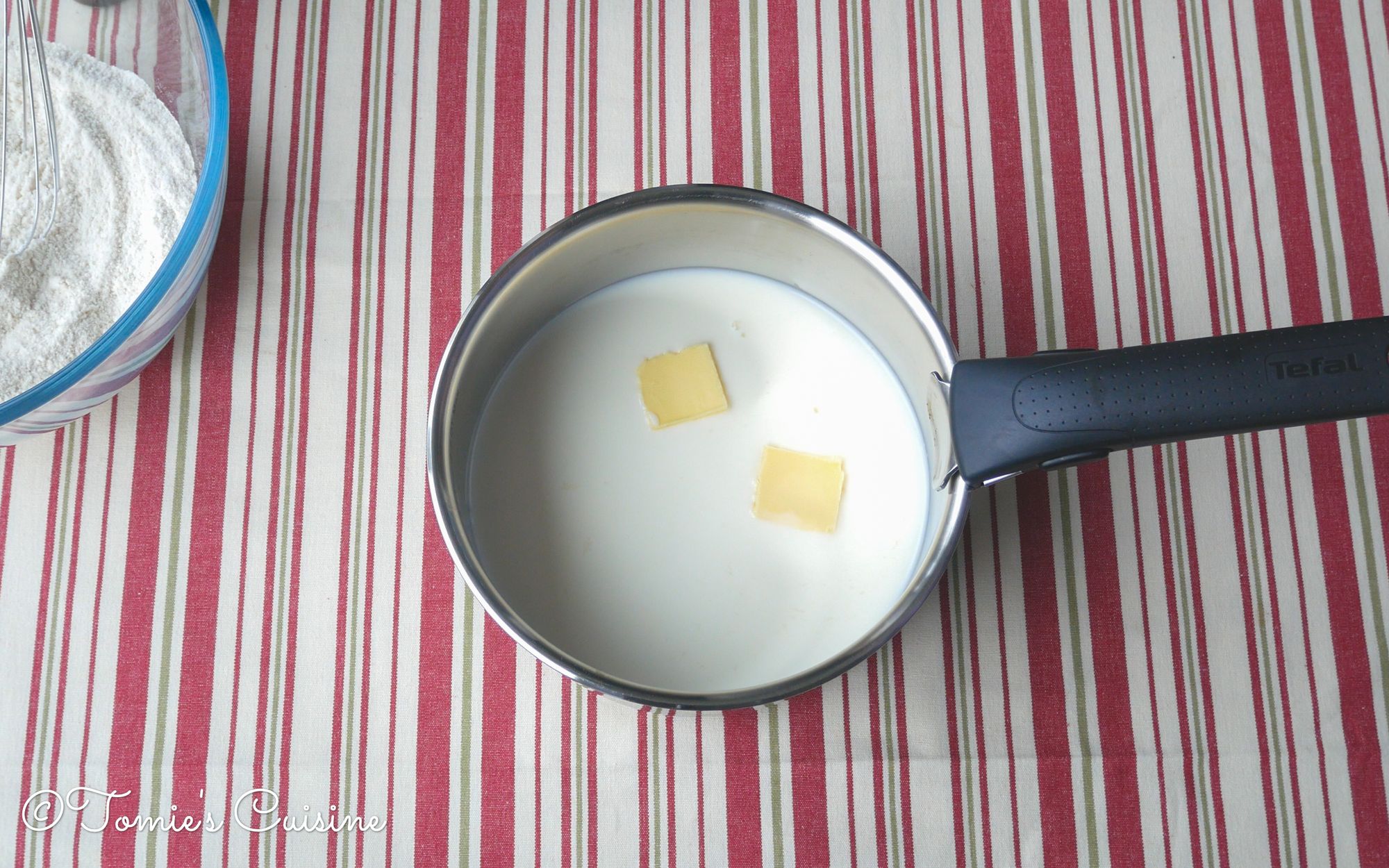 Place the milk, butter and vanilla pod (cut vertically and scrape the bean out. Put the pod too) into a saucepan and bring it to a simmer. Then take off the heat and leave it to cool until the mixture is about 50°C.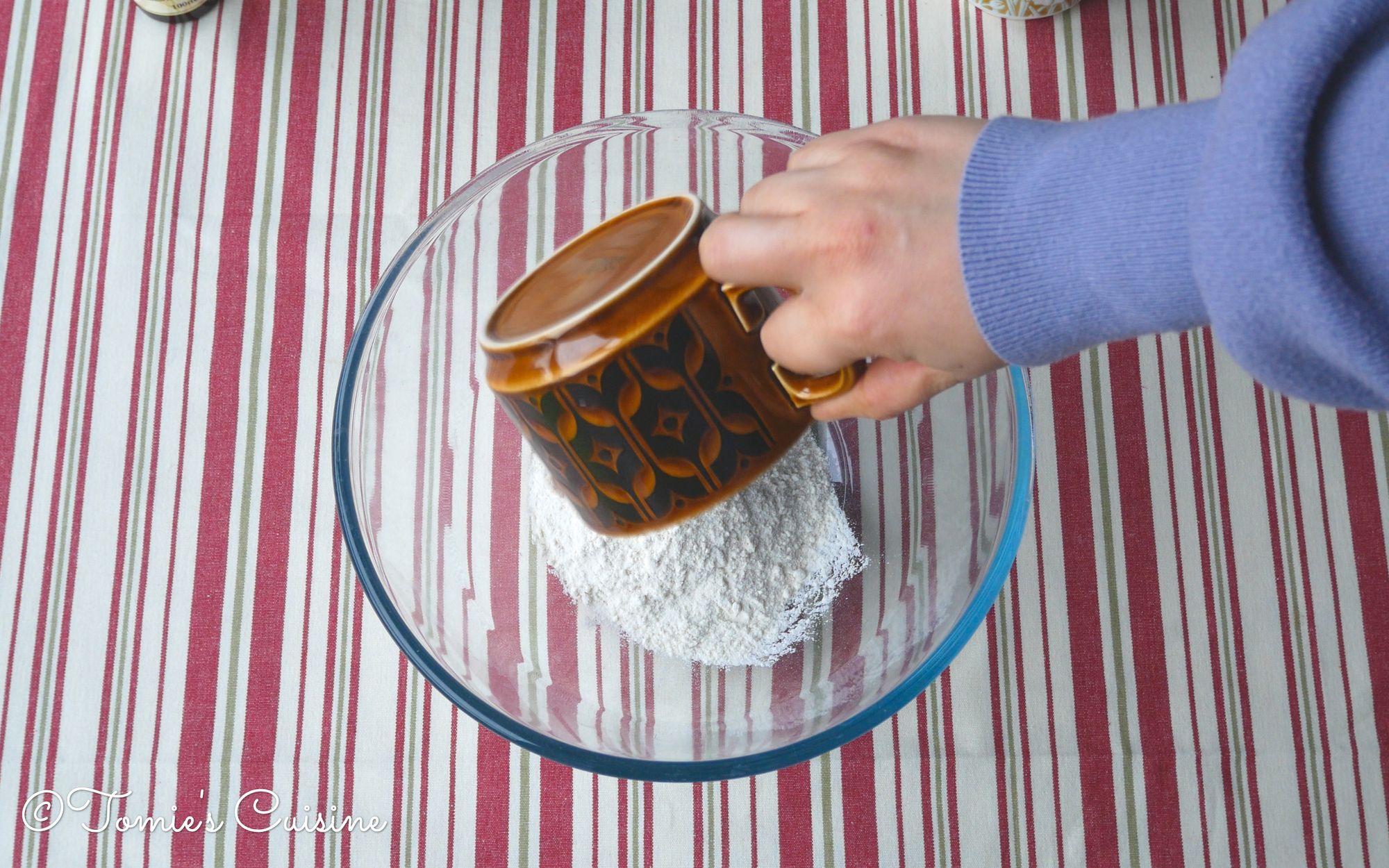 While waiting for the milk mixture to cool down, place the sugar and plain flour into a bowl and combine well.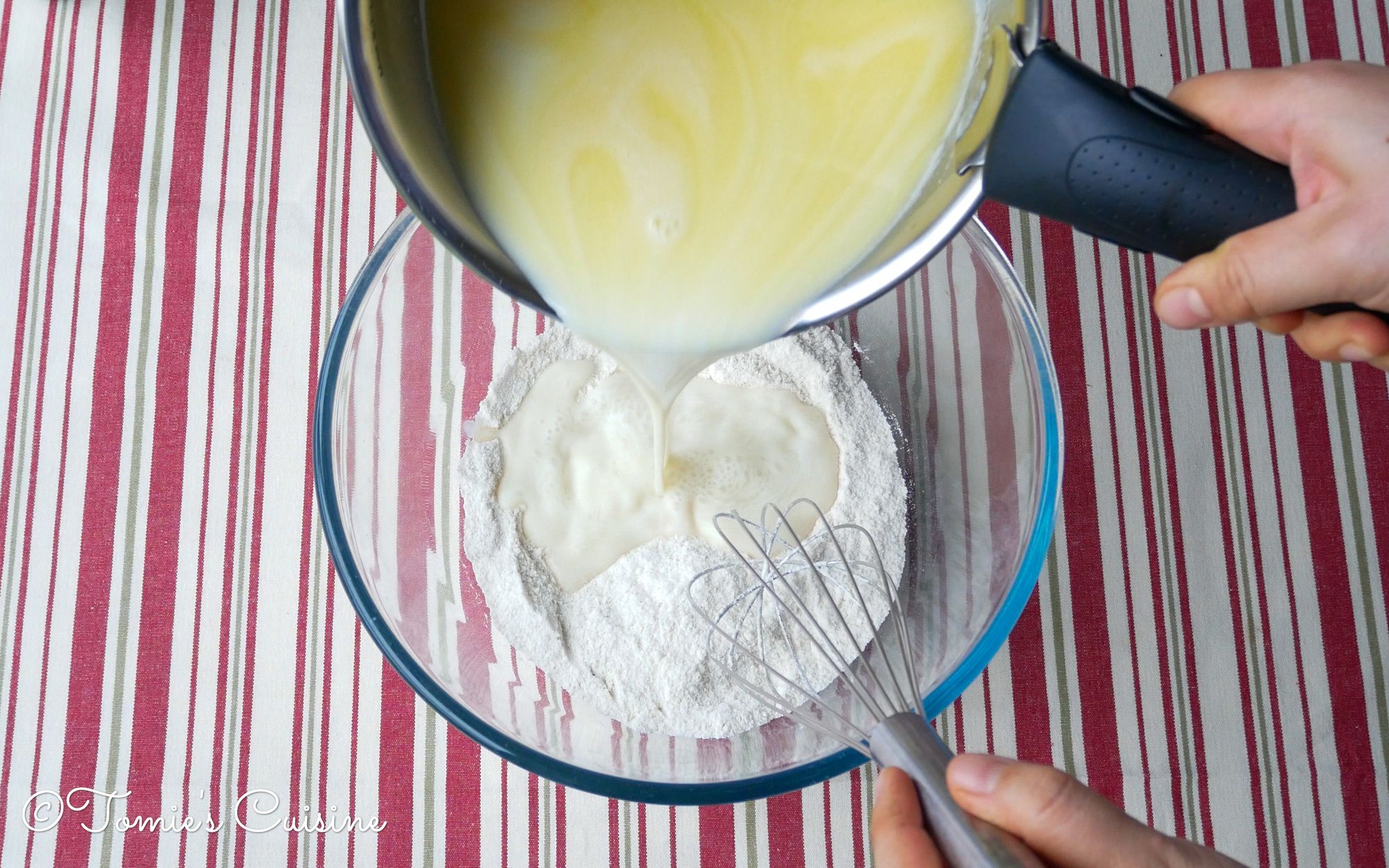 Pour ⅓ of the milk mixture into the flour mixture and combine with a whisk. But do not over whisk it. Mix gently not to make any bubbles. Then add the egg yolks, mix, and then start slowly adding the rest of the milk mixture little by a little while mixing it. Make sure to scrape the bowl's side not to miss any flour mixture.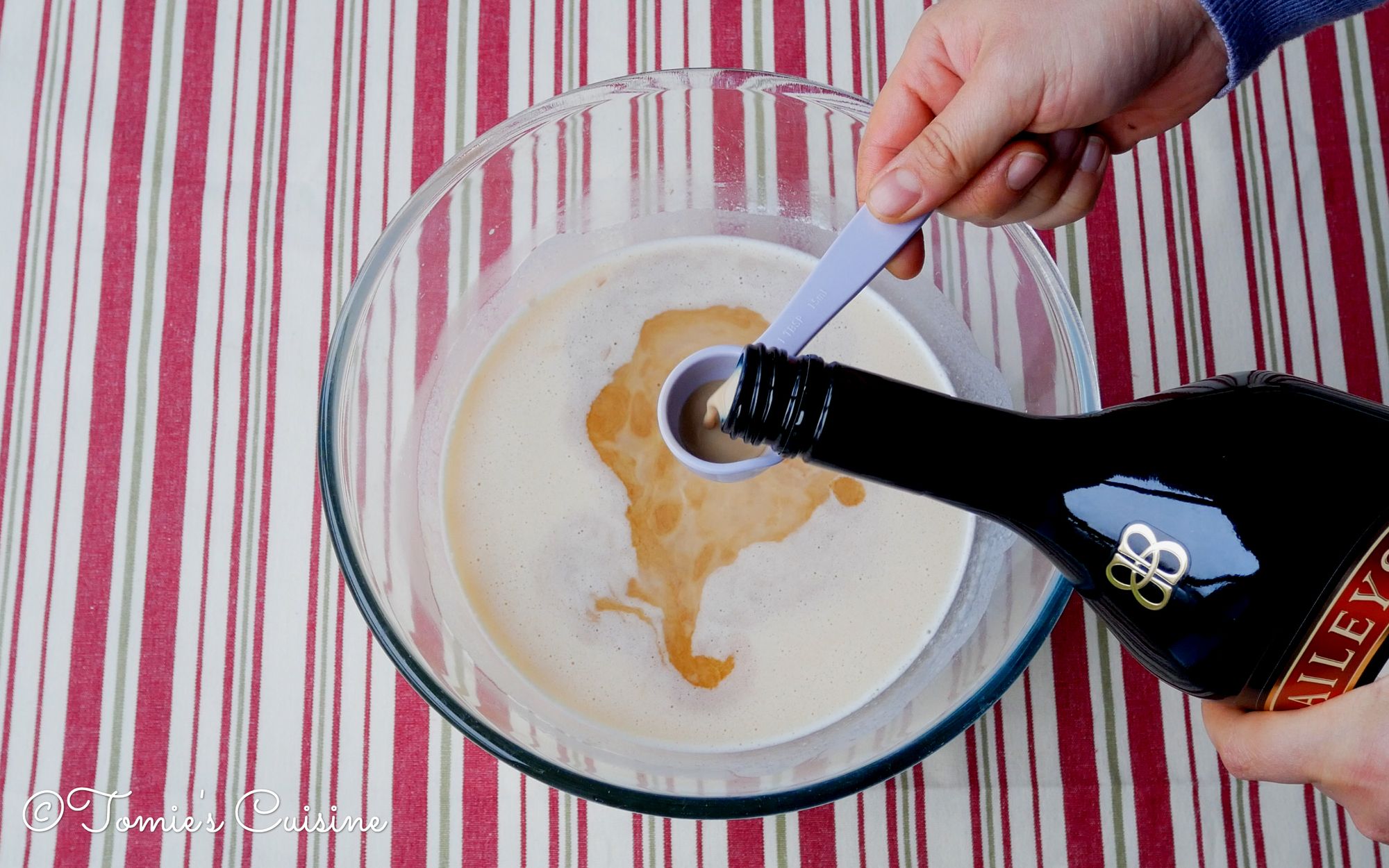 Mix in the rum and strain through a strainer and a bowl. Cover the top and leave it in the fridge for about 12 hours.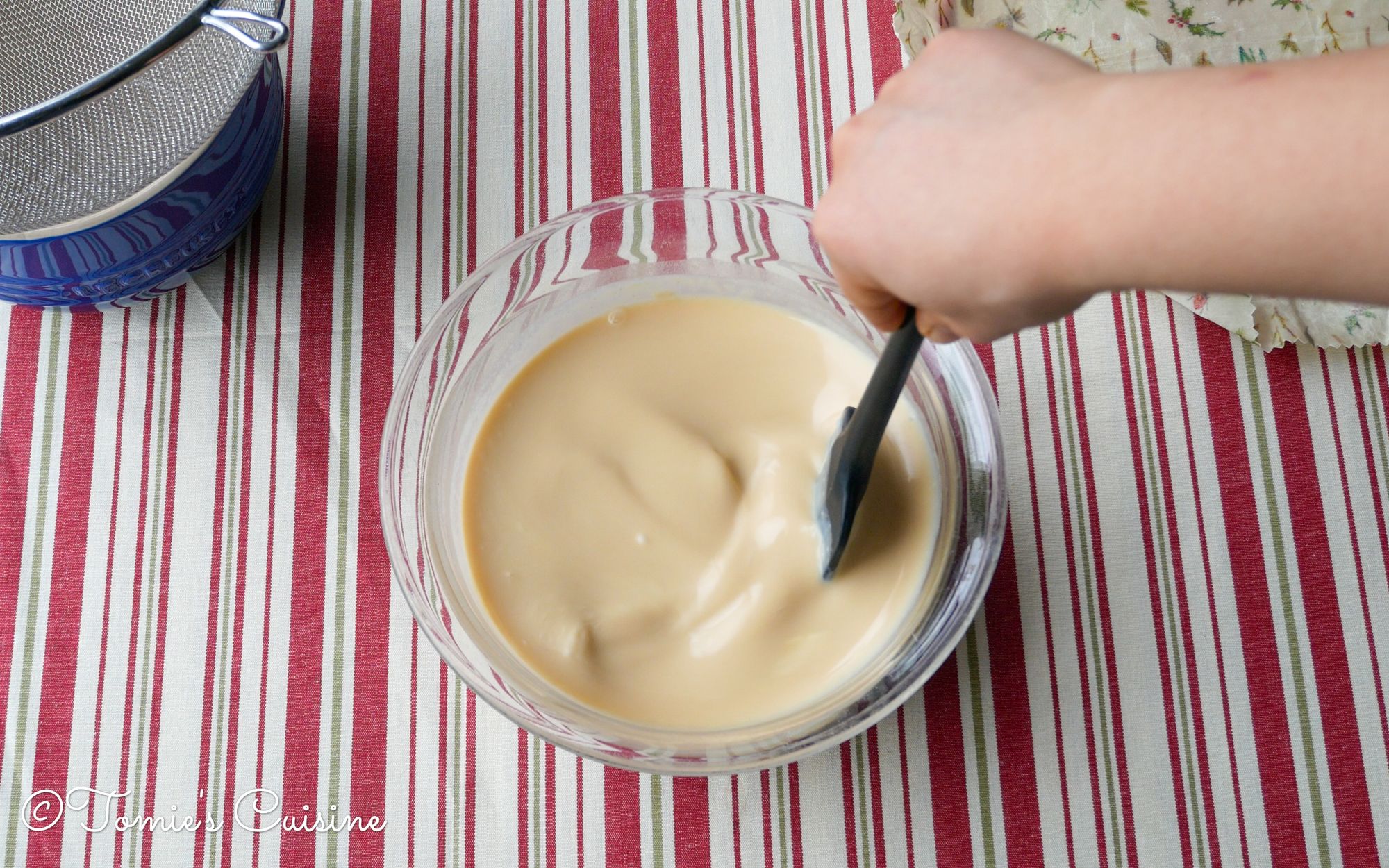 Once the resting is done, take the bowl out from the refrigerator and stir the mixture slowly to combine it. Strain it and leave it outside until it reaches room temperature
Spread a thin layer of room temperature butter over the moulds. Your butter should have a mayonnaise-like consistency. Once done, put them on a baking tray.
Preheat the oven at 230°C. *
*It depends on the oven. Mine is not strong enough, so I had to set it to 240°C. If you have a thermometer to put in the oven, check with it.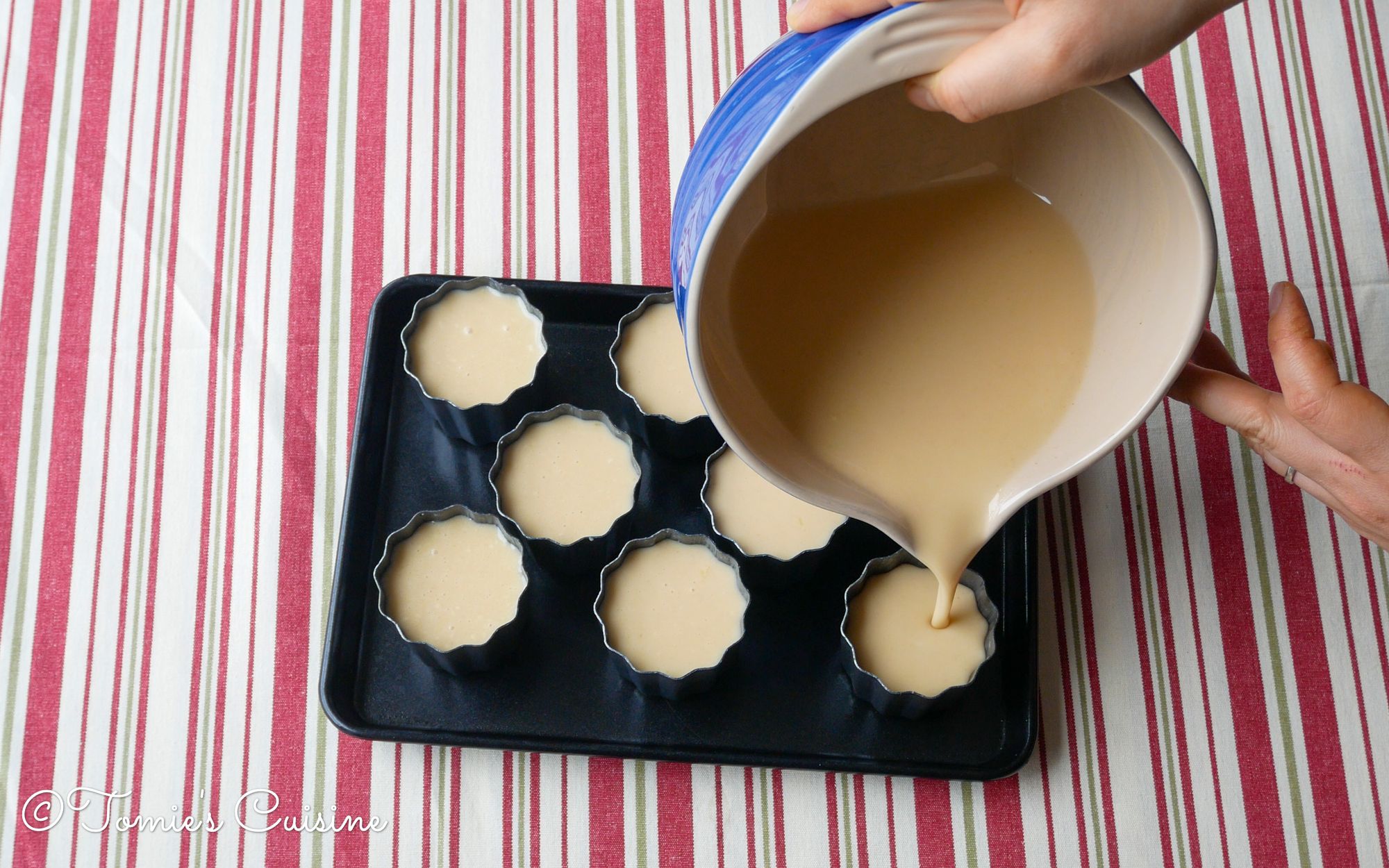 Pour the mixture into each mould. Leave roughly 5mm of the mould when filling it.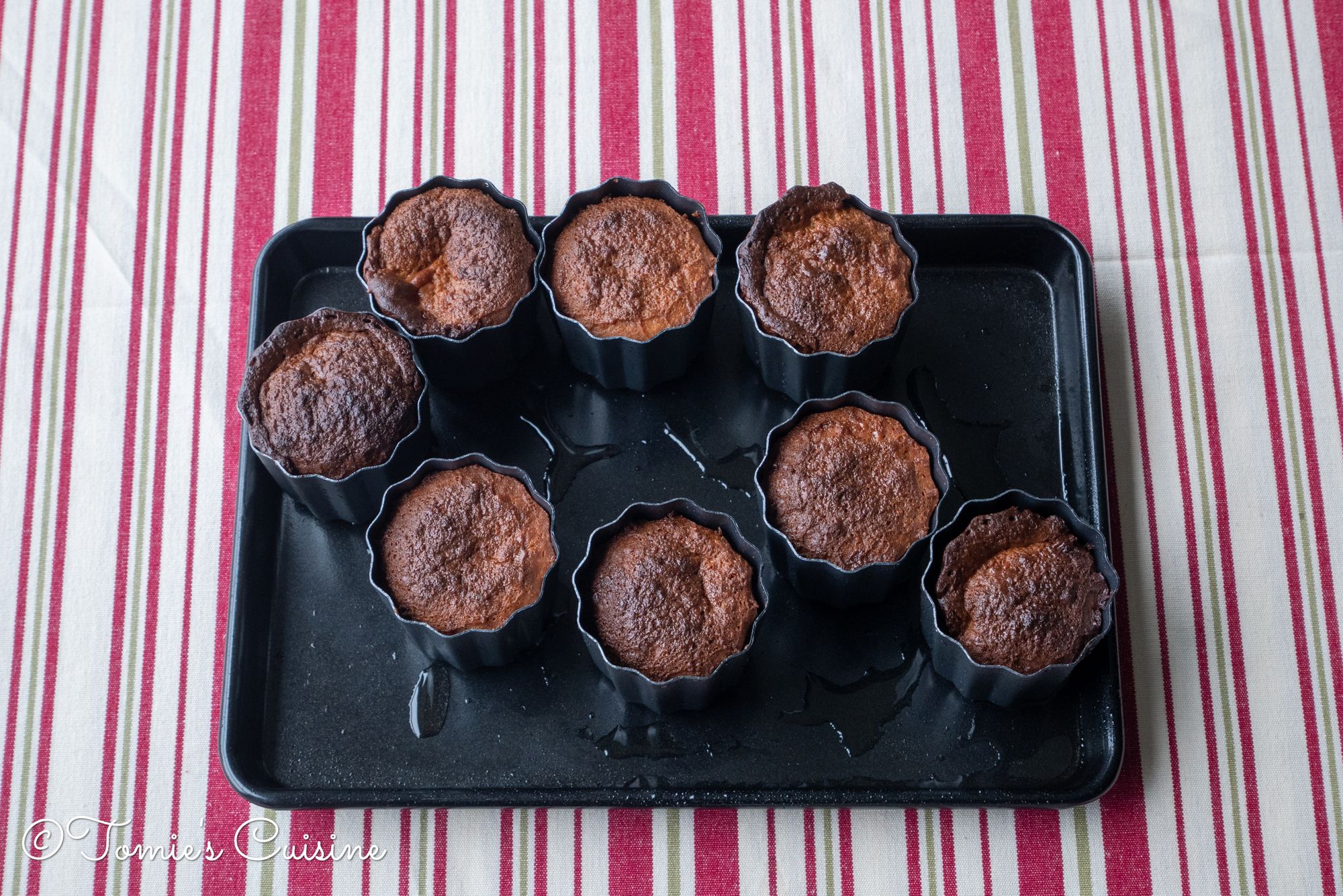 Place in the oven and cook for 20 minutes, reduce the temperature to 180°C and cook another 30 to 40 minutes. Until the canelé gets dark brown colour. (see the photo)
Remove from the oven and leave it to cool for 10 minutes. Then carefully remove the canelé from the mould. Wear kitchen gloves not to burn your hands.
Important tips
When preparing the mixture, make sure to do it carefully to make as few bubbles as possible.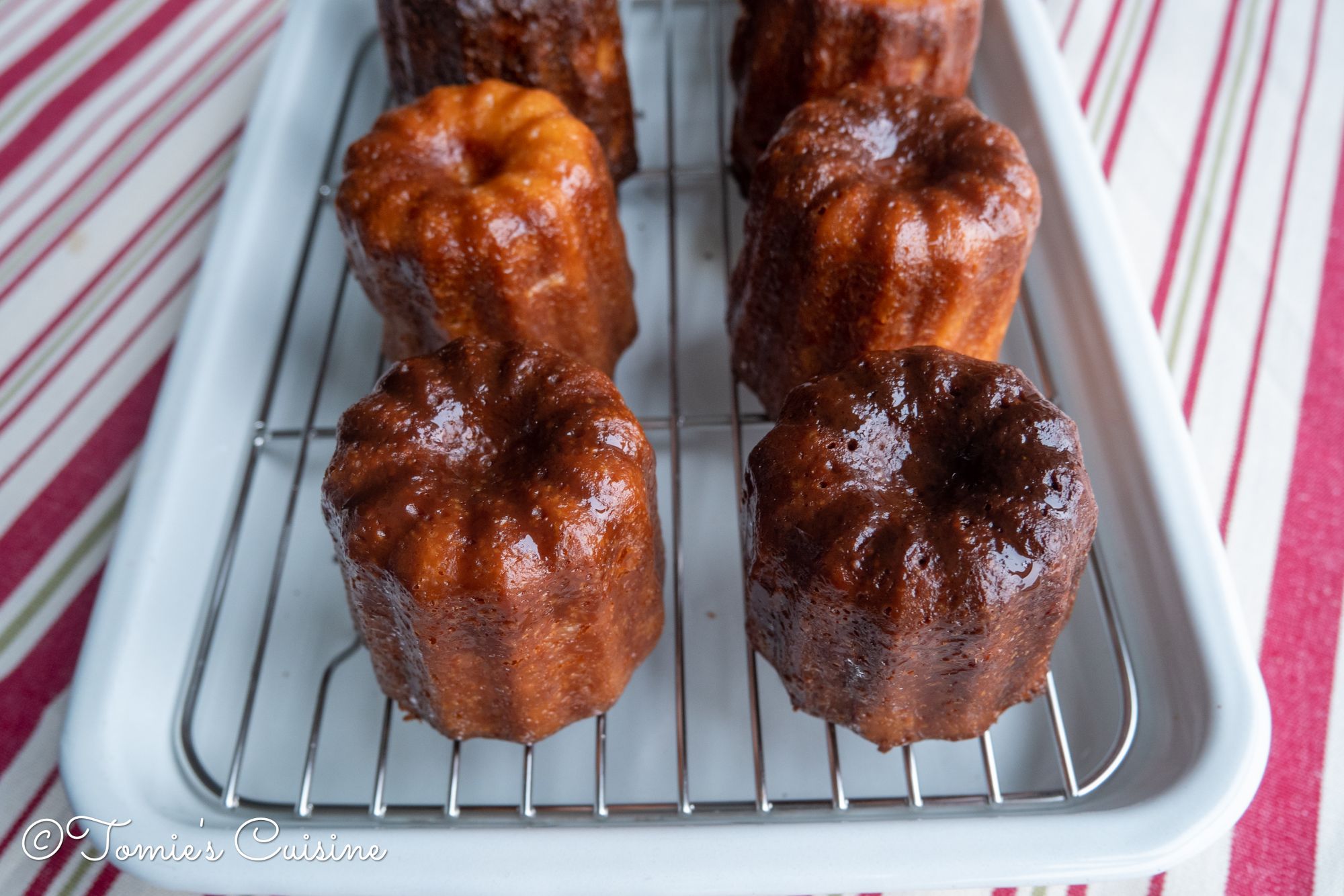 It depends on the oven, but mine is not stable in temperature, so when I put all eight moulds together and cooked, some were not perfectly coloured or had a strange shape. But, when I cooked only four of them, they all came out beautifully. So if you are not sure, cook half of it and see how it works. Hopefully, I can change the oven to a better one at some point! However, before I do that, I'll buy one of these Stainless steel oven thermometers.
How to enjoy your canelé
The best way to enjoy canelés is to eat them when they're a bit warm but not too hot; otherwise, the filling inside will be all gooey, and the shell won't be crispy. You can also enjoy them cold or room temperature; it's more of a matter of preference.
How to reheat canelé?
If you're preparing them in advance, you can keep the canelés in the fridge for a few days maximum. Then just put them in the oven to get them to the desired temperature and crispy again.
Can canelé be frozen?
You can also freeze your canelés and then put them in the refrigerator before you want to eat them to defrost. Just make sure to put them in an airtight container to keep them from getting burned from the cold.

Closing words
Canelés are a little tricky to prepare, but if you know the essential tips, you'll be able to make your canelés at home, just like those in a fancy pastry shop!
If you've tried to bake canelés or have any questions, let us know on our Instagram, Pinterest, and Facebook! Don't forget to subscribe to our email list so that you don't miss any of our future updates! We have more recipes and reviews planned for the coming months!