In the previous blog post, we went over what makes a laundry detergent eco-friendly, and we introduced "eco egg" as one of the first eco-friendly laundry detergents I tried.
Today, we will go over another brand that I have been using for a while now. I hope this will help you get some ideas about which eco-friendly laundry detergent to choose from.
Smol (non-bio)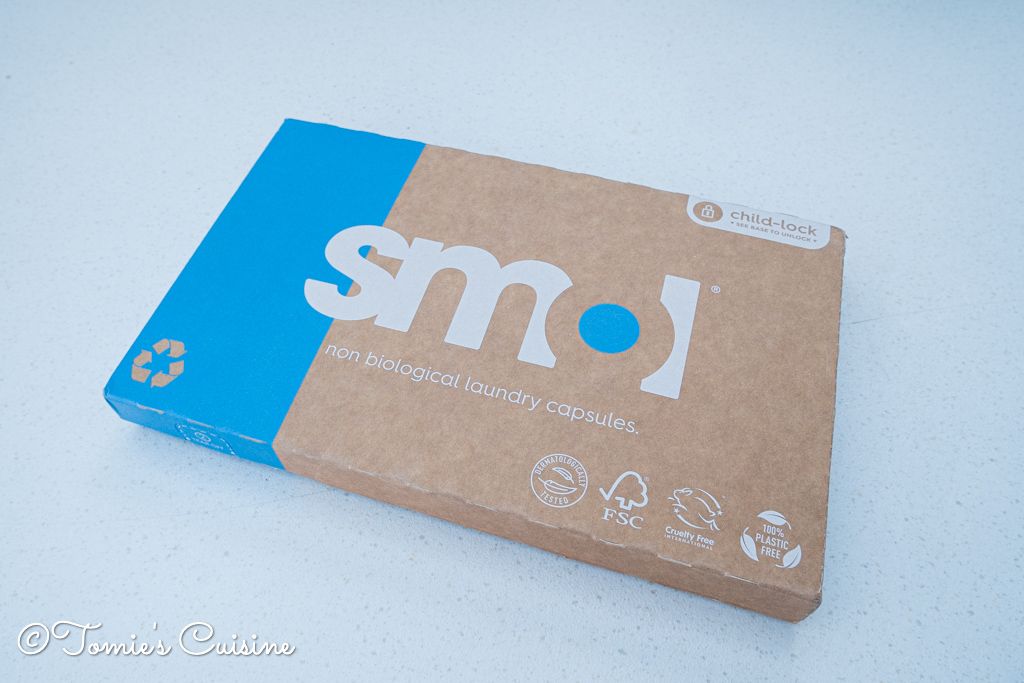 How I found the product
I found this product on Instagram as an advertisement. They offered some samples (nine capsules) to try for £1 (to cover the delivery cost).
We chose non-bio just to be kinder to our skin. To find out what non-bio means, please refer to our first article in the series.
How to use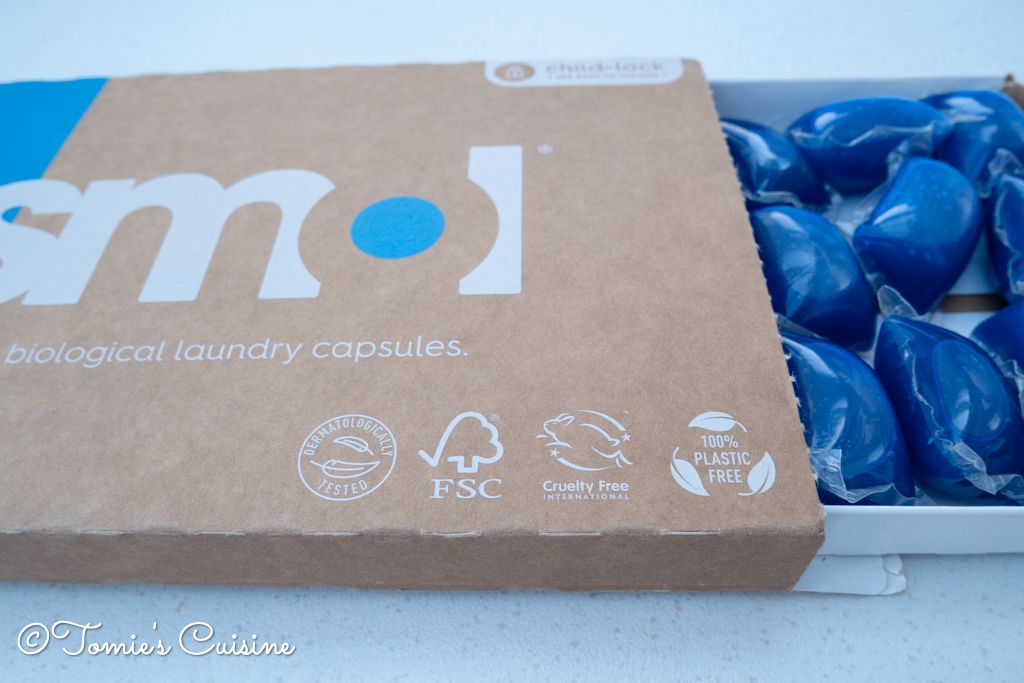 Just pop them into the washing machine. Depending on the material, I usually set my washing machine to 30 to 40 degrees Celsius.
Price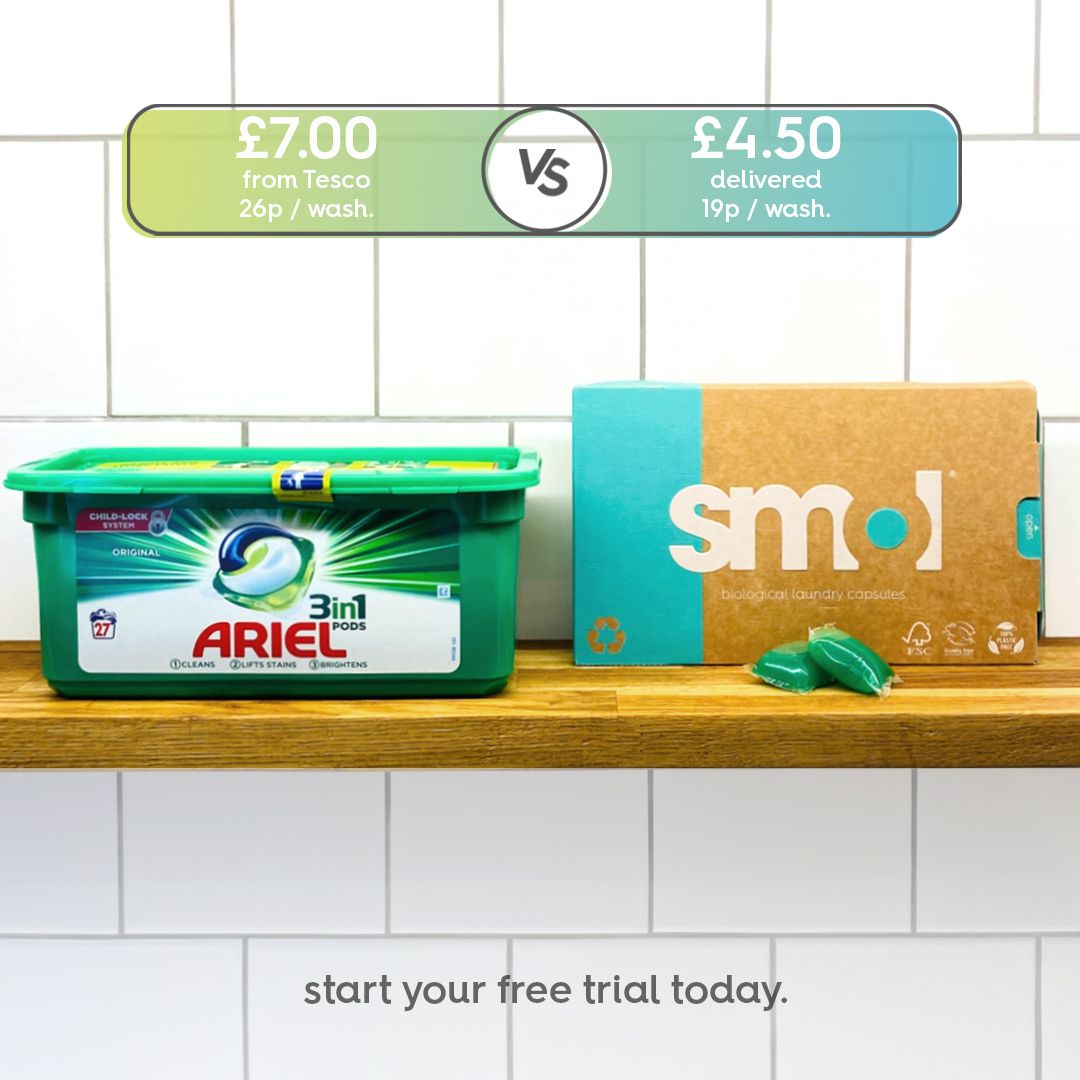 £4.50 for 24 washes on their website, 19p per wash. Free Delivery. You can sign-up at the following link.
Eco and skin-friendly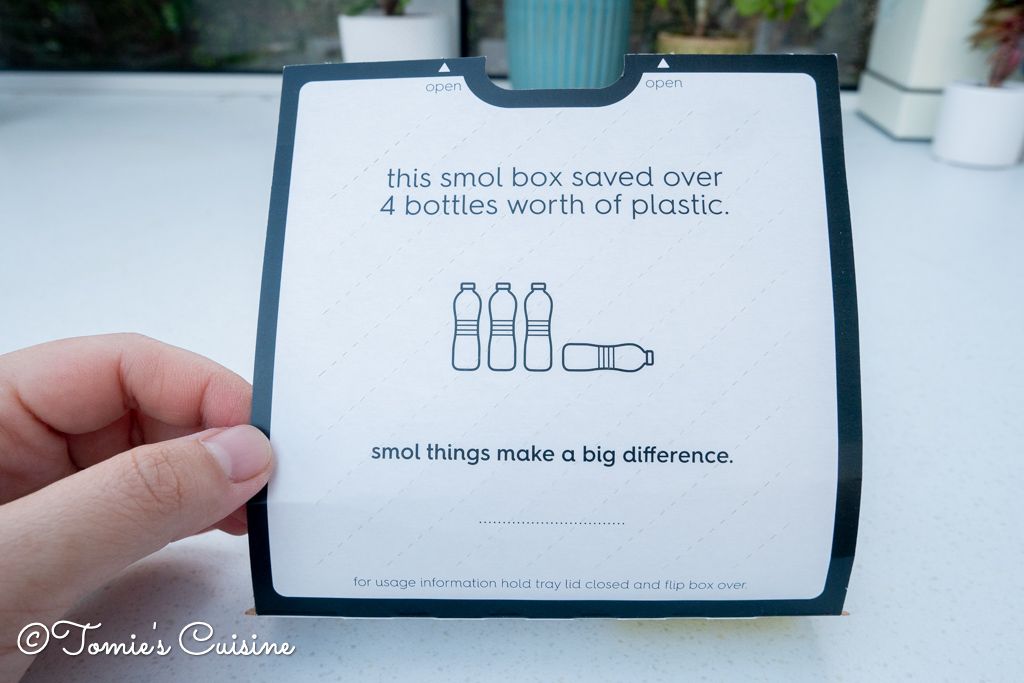 0% plastic usage, even for the delivery package. It is vegan and cruelty-free.
It does not contain triclosan, parabens or phthalates.
Safety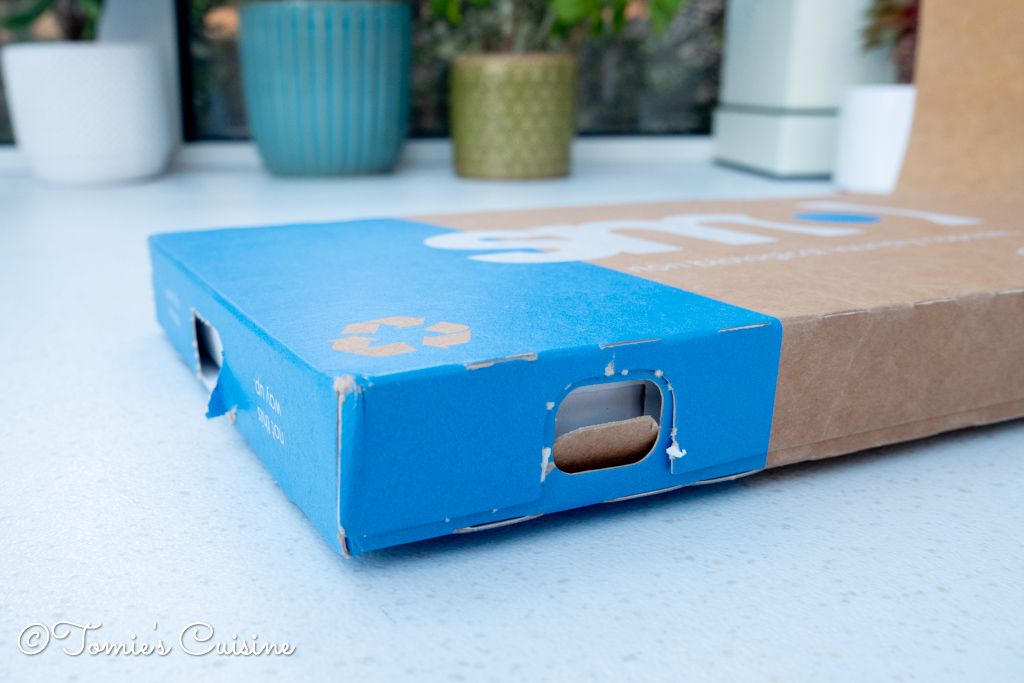 The box has a child lock system to make it more difficult for children to open it easily. But it's also tough for us to open it (sometimes).
How it is so far
We didn't have any place to hang our laundry outside in our flat, so we hung them in the room, but it didn't smell foul since it was well ventilated, and we had a dehumidifier.
Since we moved into our new home, we have had no problem hanging outside in the garden during the summer/autumn! We dry them in the house in wintertime or use a tumble drier when we need to; we are delighted with the result.
The box contains 24 capsules and comes with a label with my address. It's letterboxed sized, so it goes through our door without any issue.
Smol is a subscription, so once I set how often I want it to be delivered, they notify us of the delivery in advance. Therefore I can change the date when I don't need it, which is very helpful.
Compared to ecoegg, this laundry capsule is not the best choice for sensitive skins, but my family and I don't have any problem with this product so far. On the contrary, it's been great at removing the smell from sportswear and my chef jacket.
Smol's other products
They also have dishwashing tablets and other cleaning products. So far, we have only tried the laundry and dishwasher tablets as that's all we needed. We plan to review the dishwashing tablets as part of this series.
If you're interested in trying them, they have a free trial for both of these products, and you can sign-up here.
Closing words
Since I started to look for more eco-friendly products in different usage, I found a new one almost every week. There are lots of choices now, even only for laundry detergent. I will keep an eye out for better alternatives, both for me and the environment. If you want to try Smol, you can sign-up at the following link.
We're always on the lookout for better alternatives, so please let us know on our Instagram, Pinterest, and Facebook if you know of any other eco-friendly options. Don't forget to subscribe to our email list so that you don't miss any of our future updates! We have more recipes and reviews planned for the coming months!