Today I will introduce a French cream dessert recipe called "Crème dessert" in chocolate flavour.
From chocolate Vla to Crème dessert chocolat
Crème dessert is a custard-like dessert. It comes from the Netherlands, and its history started in the 13 century. So you may have heard about it under its Dutch name, "Vla" or, in our case today, Chocolate Vla.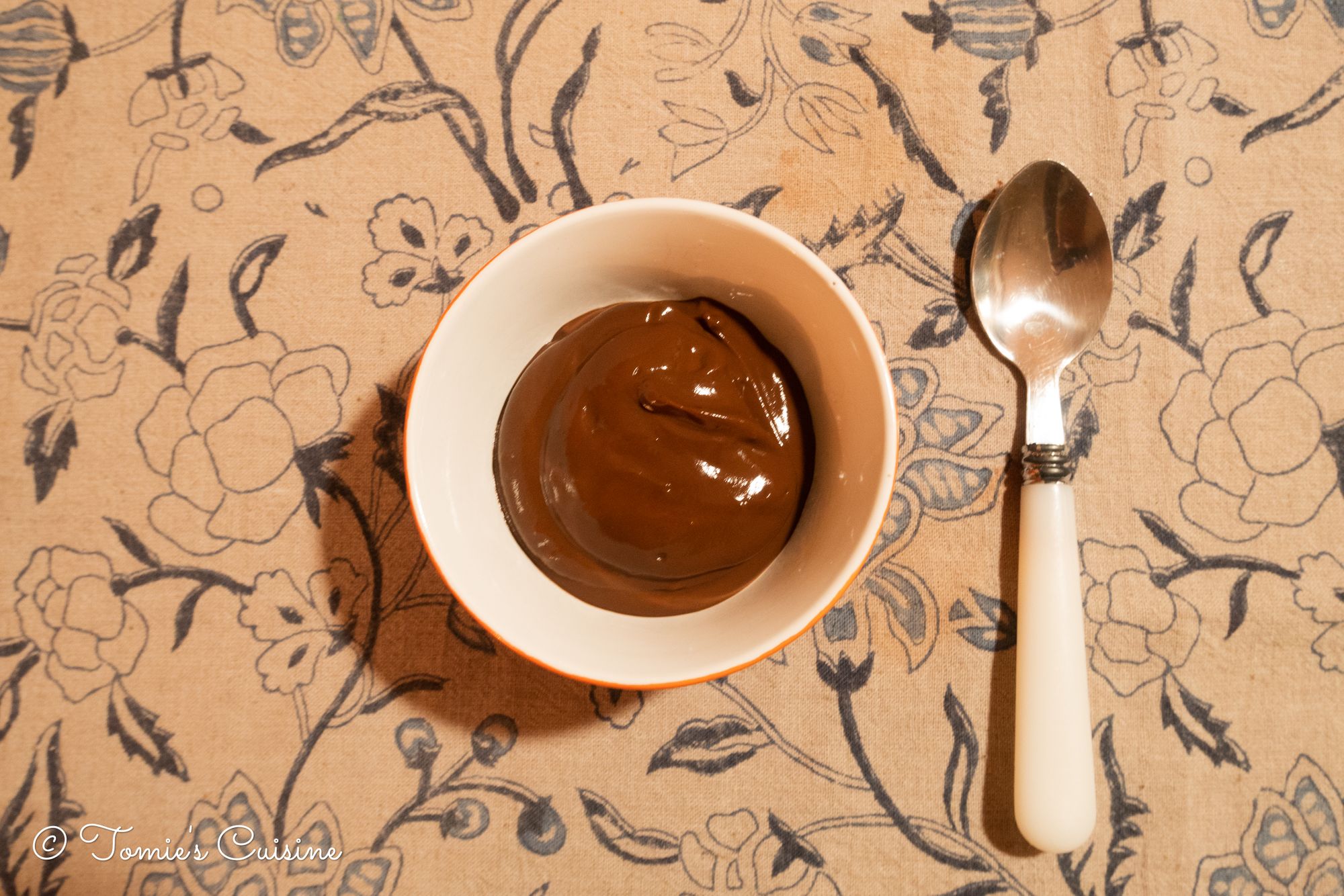 In France, the crème dessert was introduced in 1970 by Daniel Carasso. He adapted the recipe under the name "Danette" and made it smoother for the French market. They are generally sold in individual plastic cups like yoghurts in the chilled aisle. Another famous brand, "Mont Blanc", sells creme dessert packaged in a tin to store at room temperature.
The flavours I most commonly see in supermarkets are vanilla, chocolate, caramel and hazelnut. All of these new flavours turned the crème dessert into an almost classic French dessert.
Why crème dessert?
This dessert is my French family's all-time favourite. We used to buy it from the supermarket, but my mother in law forgot to buy chocolate crème dessert for my brother in law one day. It was too late to go back to the supermarket, so I decided to make it myself. That is after we all laughed at my brother-in-law's look of disbelief when he heard that I was going to make it at home.
Since then we don't buy them from the supermarket. It's both economical and ecological since the one we used to purchase was in individual plastic cups.
Crème dessert ingredients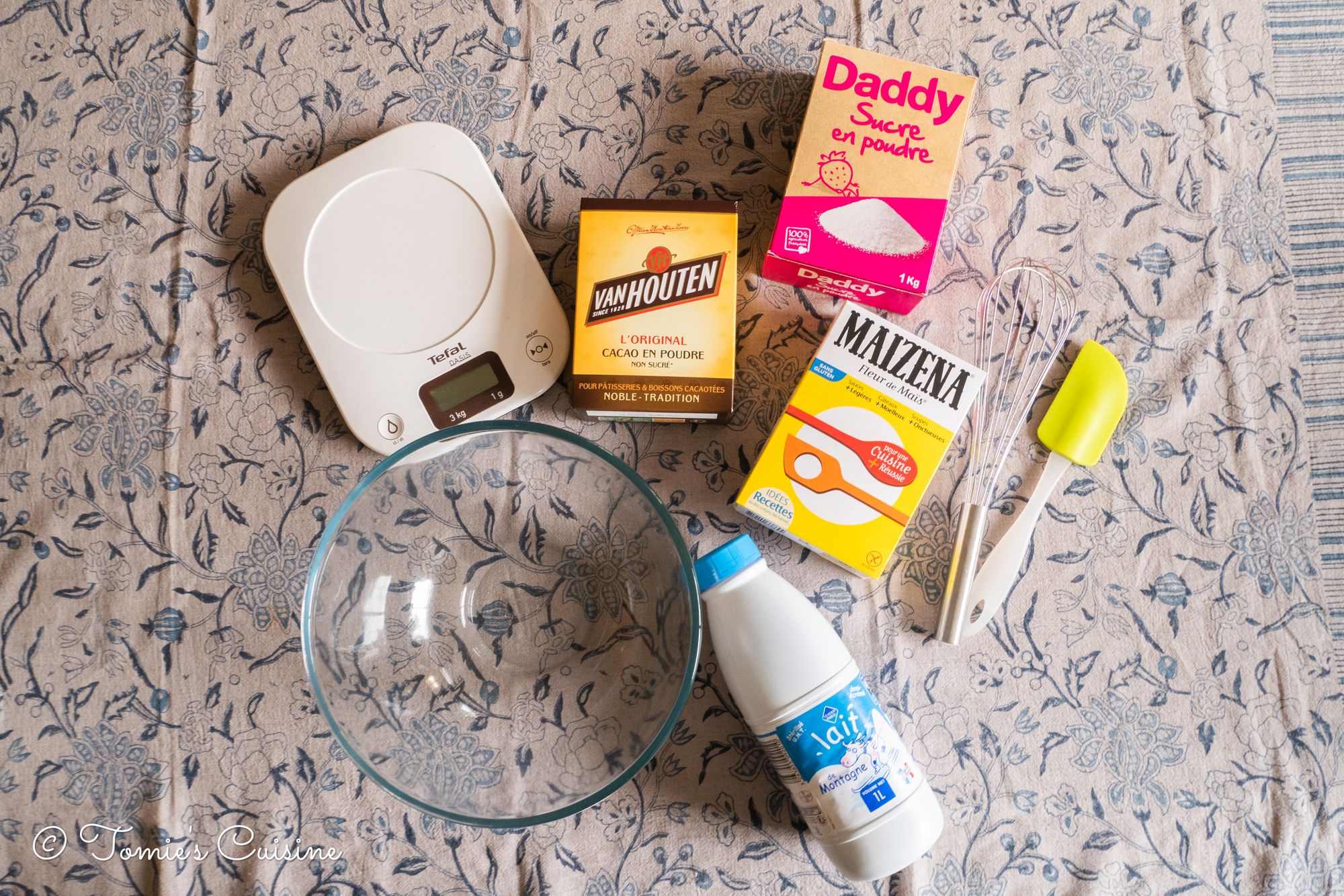 (Serves 6)
70g cocoa powder
40g cornflour
100g sugar
1l milk
(That's it!)

Step by step instructions

Place dry ingredients in a large ball and mix until it combines.
Start adding the milk little by little (roughly 150ml at a time) and mix well with a whisk to get rid of any lumps.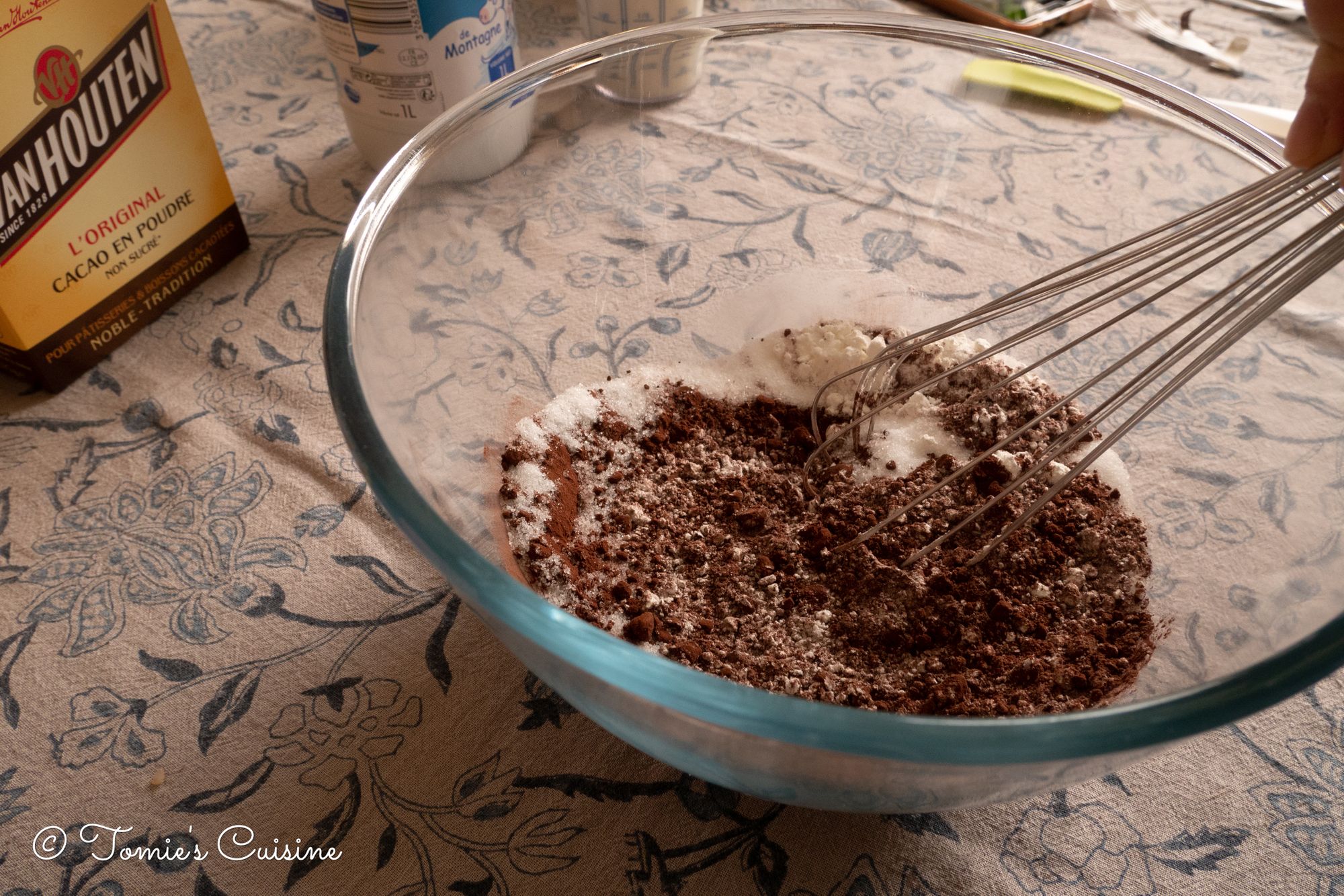 Pour the mixture into a saucepan and start cooking on medium heat. Keep mixing from the bottom of the pan with a heatproof silicone spatula to avoid the mix from gets burnt or overcooked.
When you see that the mixture gets thicker at the pan's bottom, lower the heat and keep mixing. (see the photo below on the left)
Turn off the heat once the mixture reaches the thickness seen in the picture. (see the photo below on the right)
Keep mixing to cool it down for 3 to 5 minutes.
Pour the mixture into a container through a strainer to remove any lumps. Then cover the surface with a silicone wrap.
Note: I used a reusable silicone wrap to cover the exterior, but a reusable silicone food storage bag such as "Stasher" would be great to prevent the mixture's surface to get dry and hard.
Keep it in a cool place to let it cool before putting it in the fridge.
Leave it in a fridge overnight to chill correctly.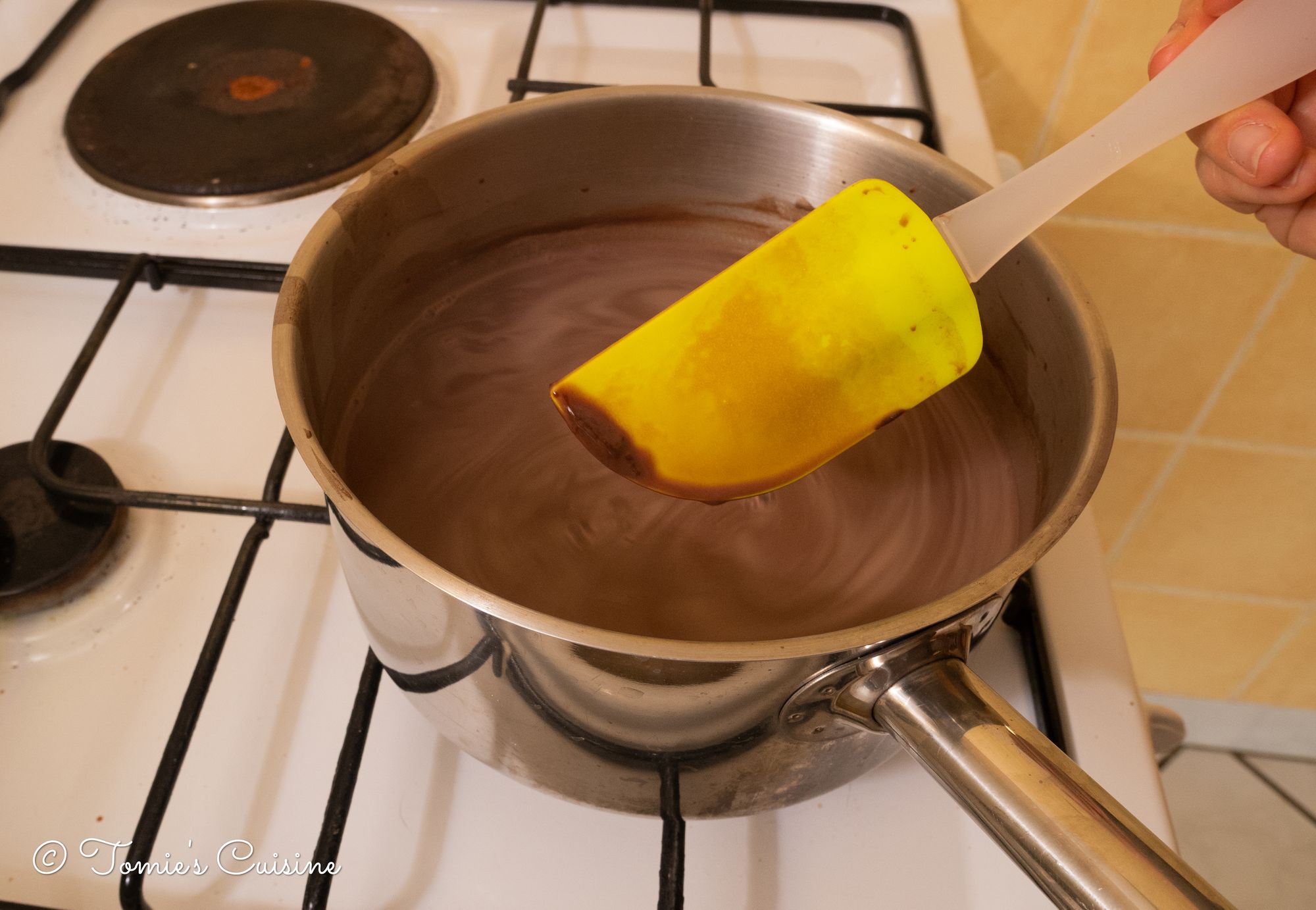 Different toppings and alternatives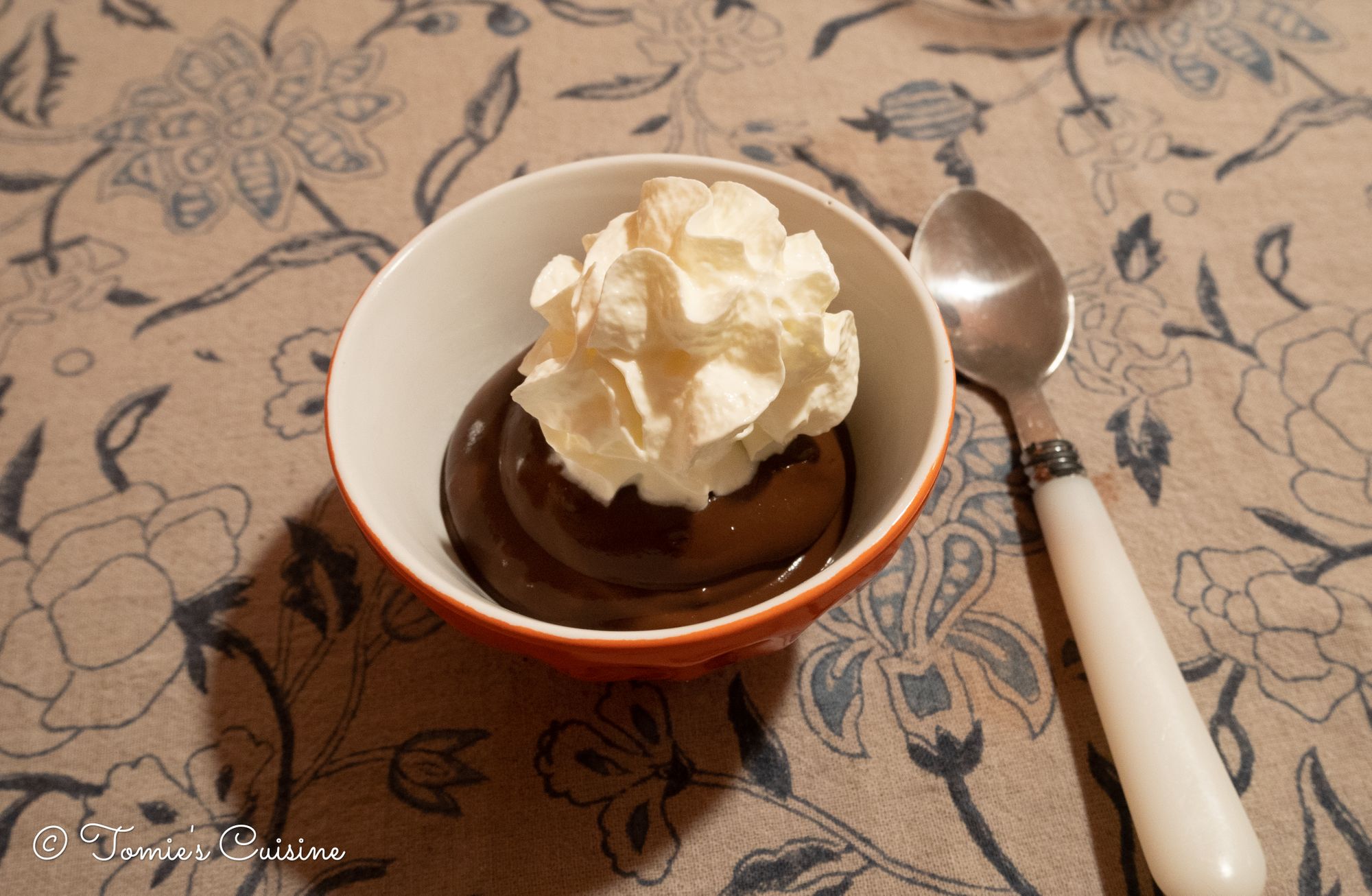 My family loves to eat crème dessert with Chantilly (whipped cream) on the top. If you want something more fruity, some summer berries or the zest of orange will do wonder. Or, in the evening, a bit of rum added during the process can spice up your recipe.
This recipe can easily be made vegan-friendly by swapping the milk with coconut, soy, and almond milk alternatives.
We are planning to introduce many more classic french desserts and different flavours and twists on Crème dessert. Be sure to join our email list below or follow us on Instagram and Pinterest to be kept up to date.