Today we are going to talk about our trip to Shiga in Japan.
We went to Shiga after our quarantine in my empty house in a suburban area of Japan; this was before their third wave of pandemic occurred.
Travelling during COVID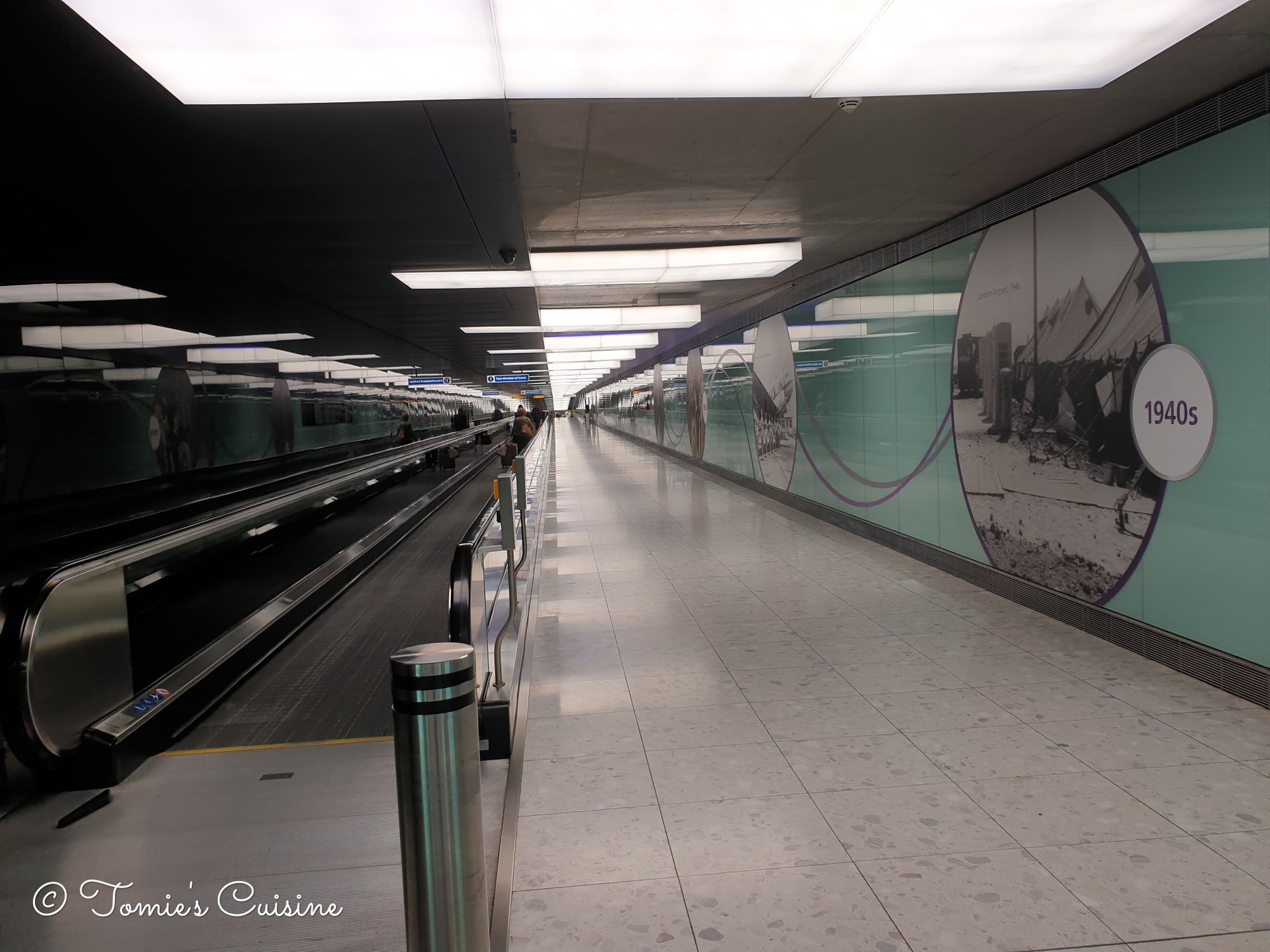 We travelled to Japan for family reasons. And since Japan's borders were closed due to COVID, my husband had to apply for a visa. After we got the green light from the embassy, we both took a COVID test in a clinic in London 72 hours before our flight. And then another one when we landed in Tokyo. Thankfully they were both negative, but until we left the airport, we were super nervous! After we arrived at our place, we had to stay there for two weeks and report our temperature to the city hall every day.

A few words about Shiga
Back to the main subject! Shiga prefecture is in Japan's centre, roughly 2 hours and 40 minutes by Shinkansen (bullet train) from Tokyo. Around 1.4 million people live there, and the size of the region is 4017.38 km2.
They are famous for the biggest freshwater lake in Japan, called Biwako (Lake Biwa) and historical places such as Hikone castle.
You can see their beautiful landscape from different seasons, touristic places, and many more on their main website.
How to get there?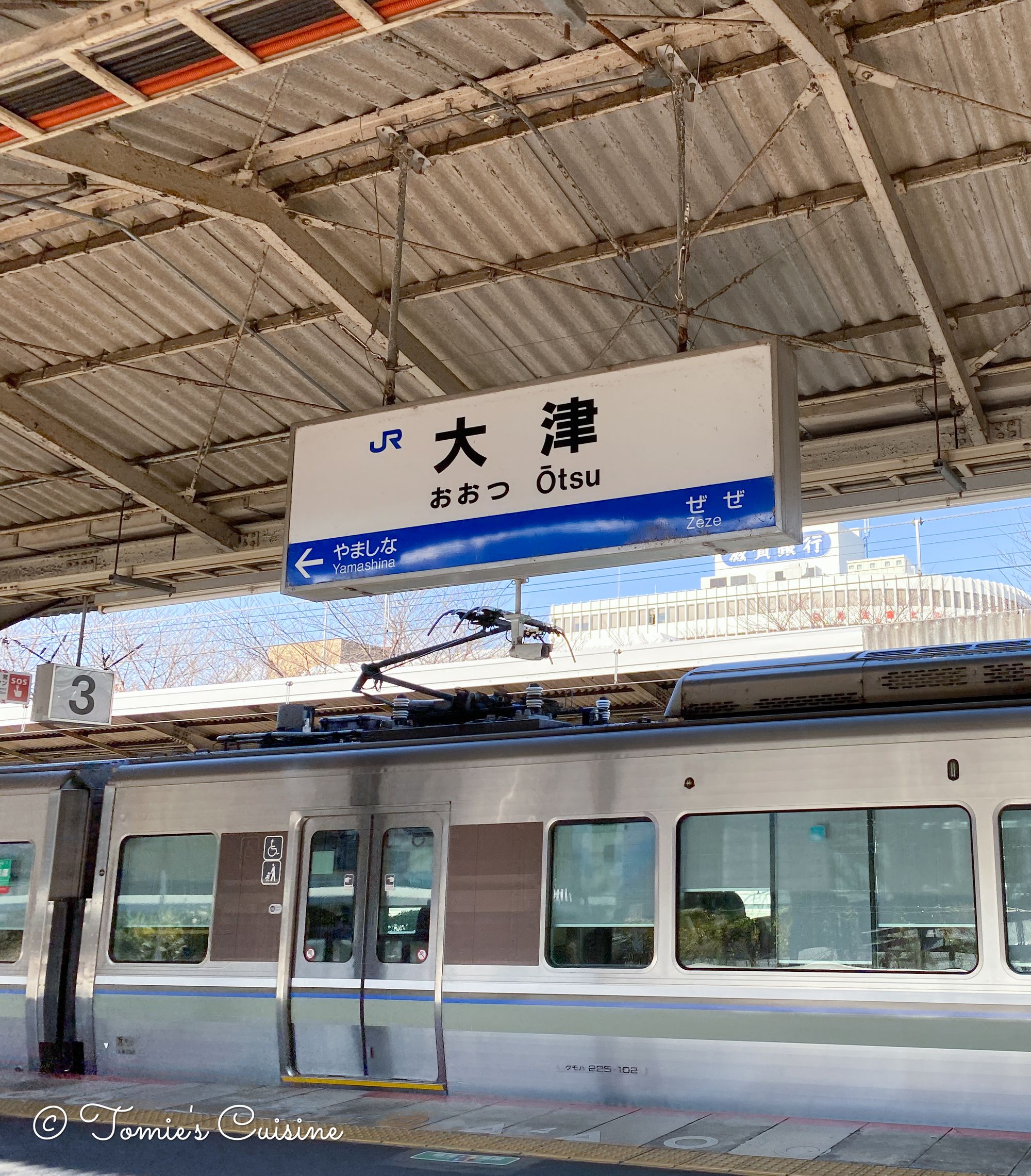 Being Japan, this prefecture is easily accessible by train - 2h40min from Tokyo via Shinkansen or 20min by train from Kyoto in the case of Otsu. If you're coming from abroad, Osaka international is your closest option. So depending on the city you want to visit, it will be a breeze to get to.
That being said, you may want to rent a car or hire a taxi if you plan to go deep in the countryside.
Why visit Shiga?
We decided to go there because we wanted to go to the old part of "Omi Hachiman", it is a charming town with an old canal and building. And, of course, to have some mouth-watering Omi beef! Just writing this makes me want to eat some. You can read about our first trip to Omihachiman here!
We also went to Ostu city to see Lake Biwa, and we had a great lunch in front of the lake. We are going to post about this with more details in a different article.
The 10 most populated cities in Shiga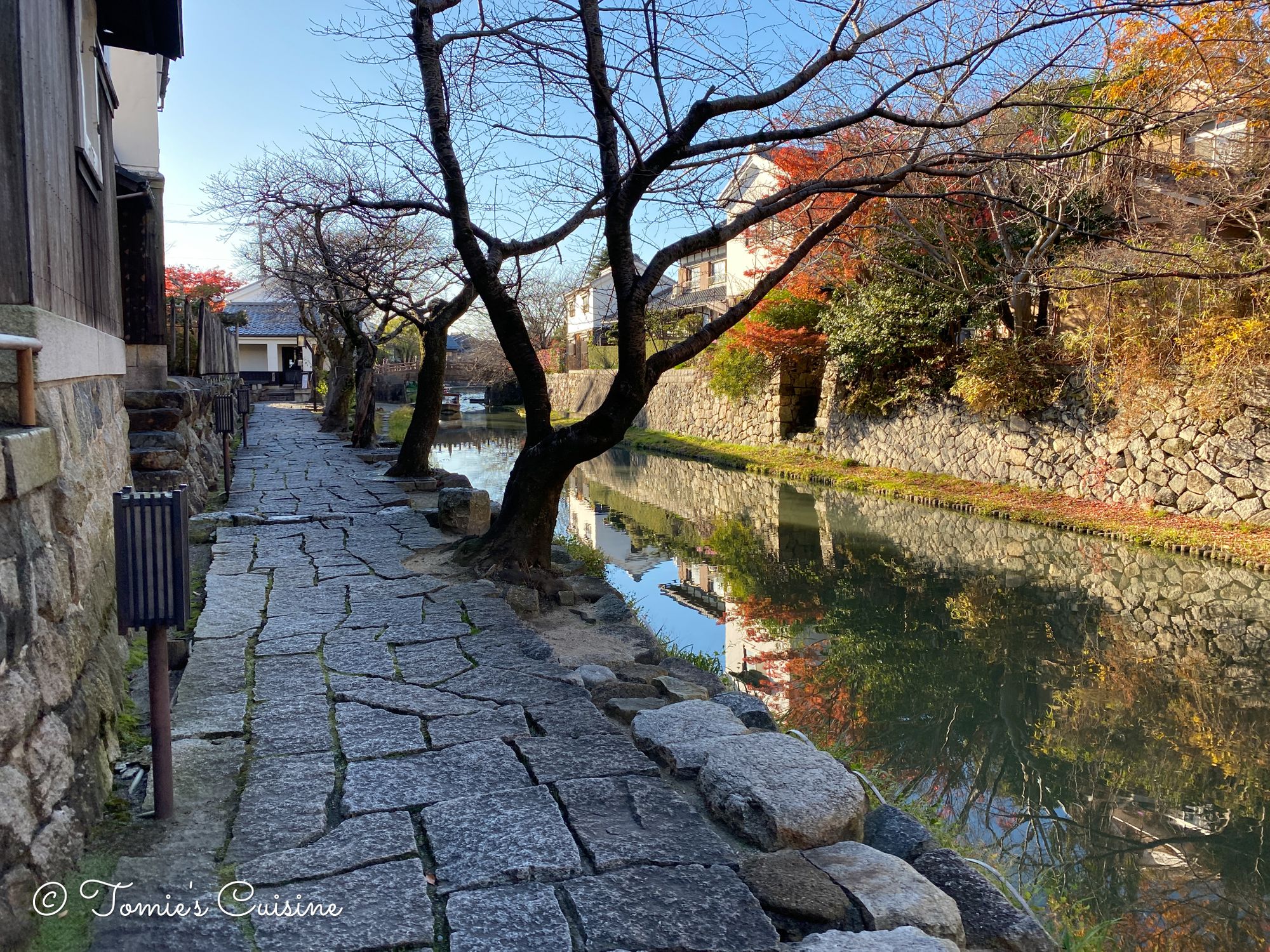 Many of these cities are new because they are the results of mergers. As a result, walking around a single city feels like going travelling to many different ones. And that's because that is the case!
Ōtsu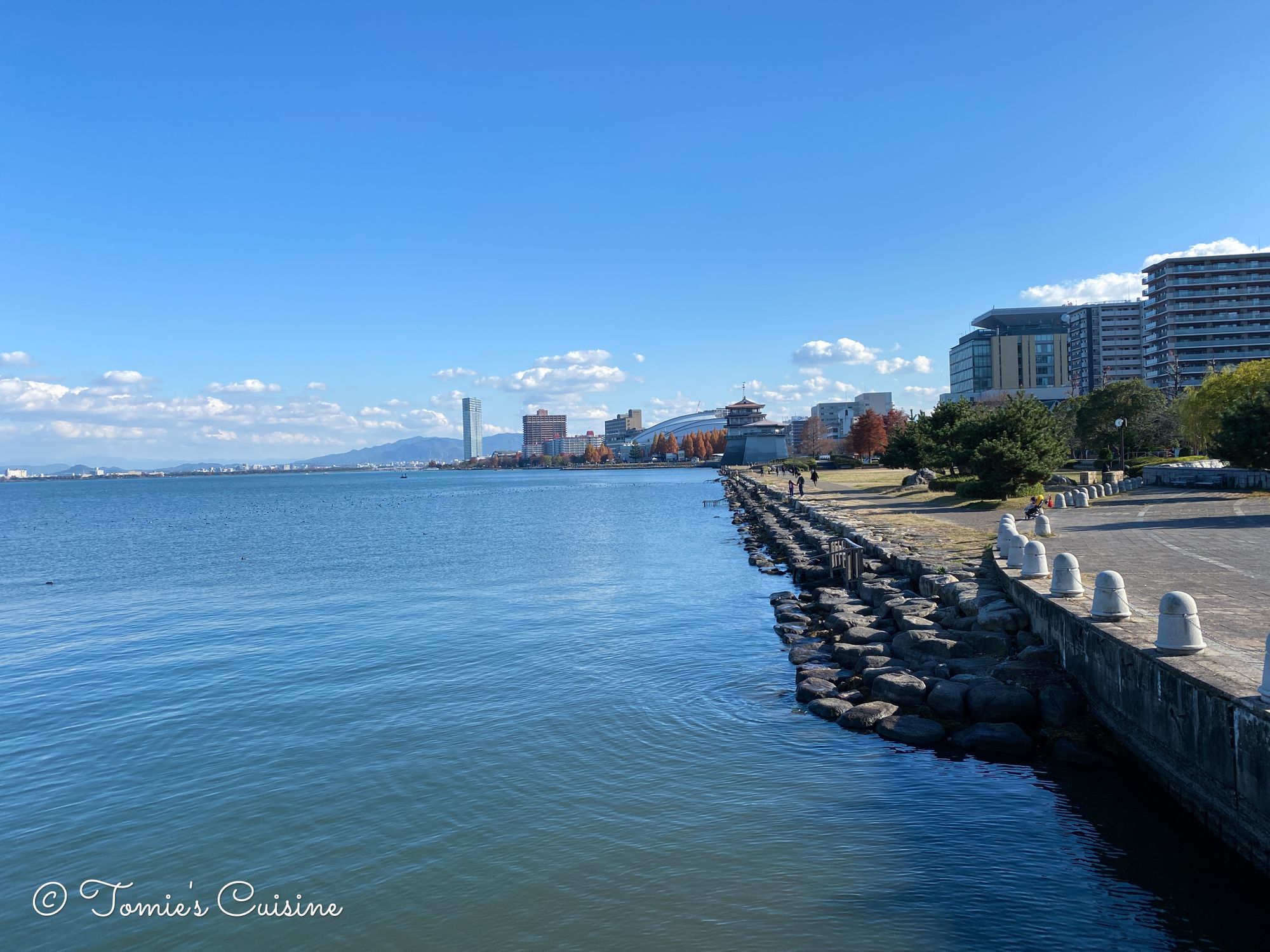 Ōtsu is the capital city of Shiga; it is known as the main port of Lake Biwa, the largest lake in Japan. As such, there are many sights and historical places to visit. After the Shiga Prefectural Lake Biwa Culture Museum or Museum of Modern Art, you can go for a boat tour on Lake Biwa. Or you can go for a long hike on Mount Hiei all the way up to Enryakuji. If you're there at the beginning of October (6-7), you can participate in the Otsu Matsuri, the city's largest festival.
Kusatsu

By 663highland - , CC BY 2.5, Link
Kusatsu is located along Lake Biwa and on the Tokaido line. You can also visit the Lake Biwa Museum and Mizunomori Water Botanical Garden, which features many lotus plants.
Nagahama

By Kyoww - Own work, CC BY-SA 3.0, Link
Nagahama is one of the most famous tourist cities in Shiga. You can view a quick presentation of this city on Japan Travel.
Higashiōmi
Higashiomi is the result of a merger between the old city of Yōkaichi, the towns of Eigenji and Gokashō, and the towns of Aitō and Kotō. In the town centre, you can visit the Omi railway museum located within the train station. If you travel a little on the outskirt, you can walk to Tarobogu Shrine or the Eigenji Temple.
Hikone

By 663highland - , CC BY 2.5, Link
Hikone's main attraction is the Hikone castle, but the Japanese garden Genkyu-en is also worth viewing. Given that the town is along Lake Biwa, you can also admire Lake from the shore. The best time to visit Hikone is either in Spring or Autumn. Hikone's official website
Kōka

kamoseiro - 自ら撮影, CC 表示-継承 2.5, リンクによる
Koka is well known for its Ninja history and ceramics (Shigaraki). The Tokaido also passes through this city, and you can still view some of the historical shukuba post stations there. Due to its location in the mountains, it makes for some great hikes after you've visited the Ninja village and Ninja house. Have a look at their website or look at their pamphlet (pdf)
Ōmihachiman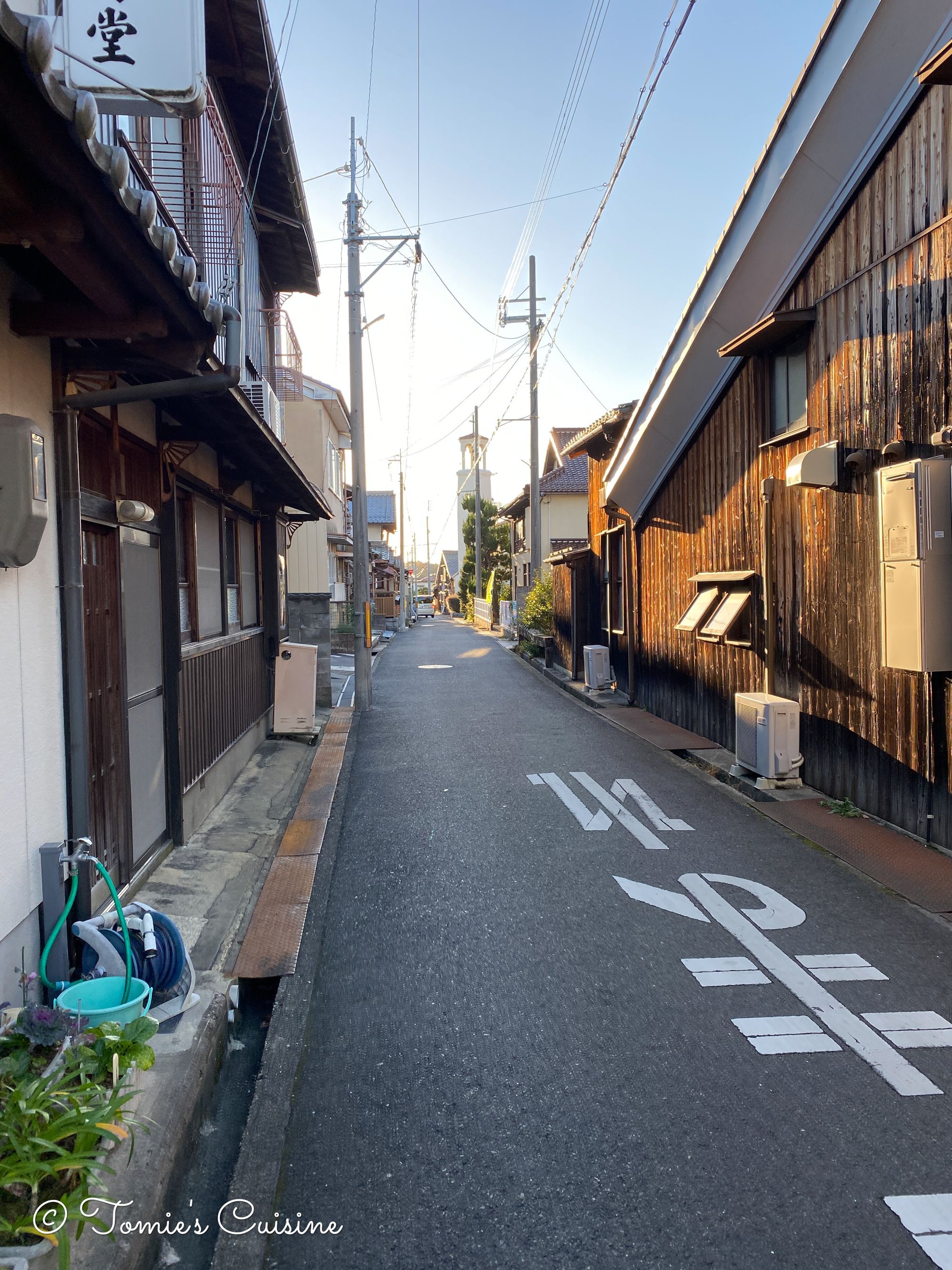 Omihachiman is a relatively small city with nicely preserved canals that you can walk along or tour on a traditional boat. The town is at the foot of Mount Hachiman on the Lake Biwa shore. After climbing the mountain, you can get an unbelievable view of Okishima island. On the other side, you can view the Azuchi Castle Ruins.
You can read about our first trip to Omihachiman here!
Moriyama

By Kyoww - Own work, CC BY-SA 3.0, Link
Moriyama city is located on the southern side of Lake Biwa. It is most known for its Firefly festival at the end of May. During that time, Moriyama runs a free "Firefly Eco Bus", which takes you to see them being released. After that, you can stay to enjoy the live music and displays of handmade lanterns. Have a look at their page
Rittō
Ritto is a relatively new city founded in 2001 after Konze, Hayama, Haruta and Daihō were merged together in 1954. There are a few places to visit in Ritto, like the Wada Tumuli next to the Ritto Archaeological Center. More towards the mountains, horse riding fans can see the JRA Ritto Training Center. And deep in the mountains, after a short hike, you can get to Konshōzan Konshō Temple, founded in 733 during the Nara dynasty. In the last two weeks of November, you can observe the lantern lightning festival at this temple until 8:30 pm.
Konan

663highland - 投稿者自身による作品</span>, CC 表示 2.5, リンクによる
The modern city of Konan was established on October 1 2004, by the merger of Kōsei and Ishibe. However, there is still much to do in the Konan area; you can visit the  Chojyuji Temple, Jorakuji Temple and Zensuiji Temple. All of which have their own specificities and history. Chojyuji houses a large golden statue of a seated Amitabha, almost 3m in size. Jorakuji is a designated National Treasure with its three-storey pagoda. Zensuiji is also a National treasure that features no less than 15 Buddha statues, including representative pieces from the Tempyo period (710 - 794) and the Heian period.
The food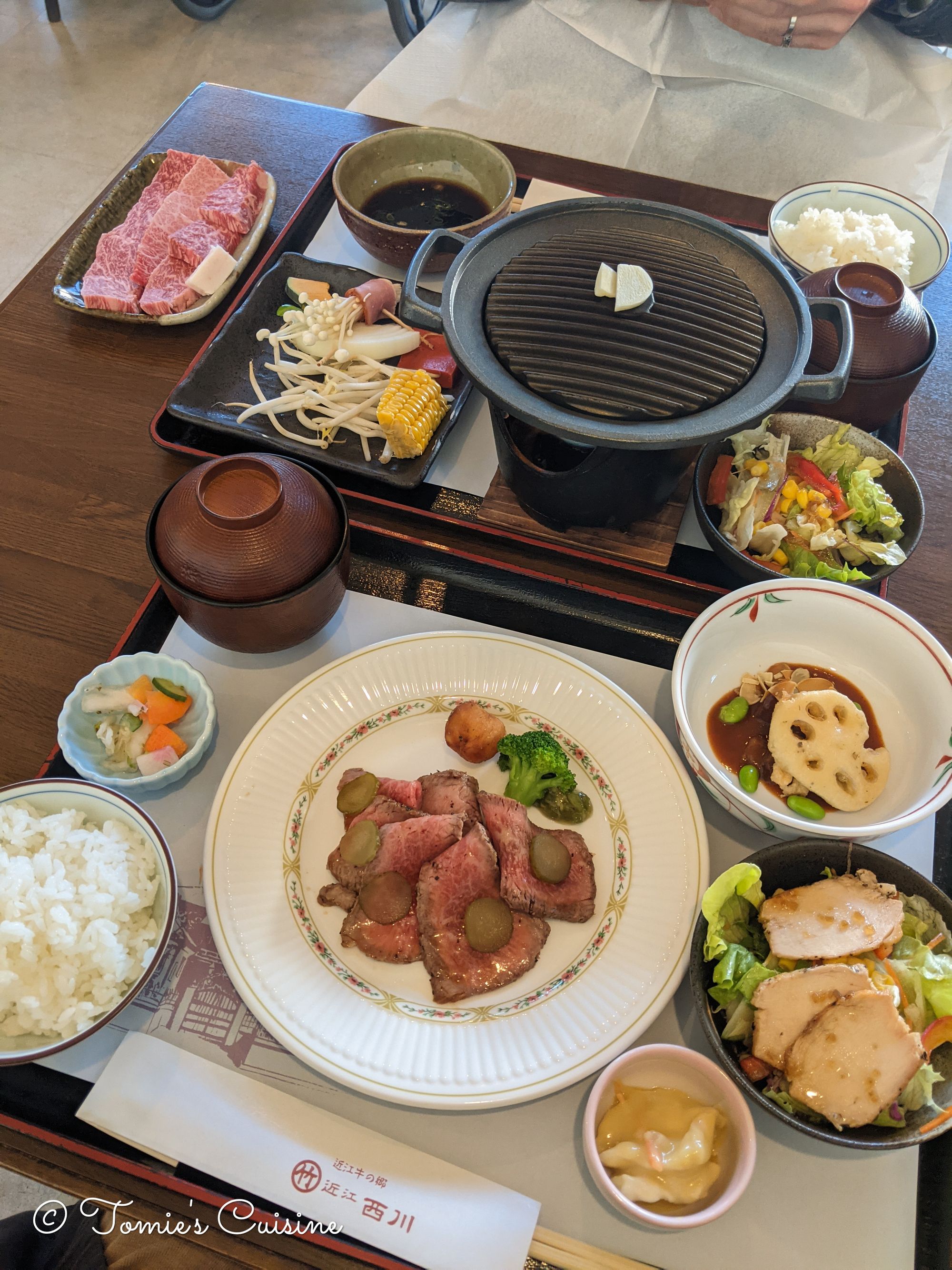 Because of its lake and mountains surrounding Shiga prefecture, they have a great variety of freshwater fish from the lake and the famous wagyu beef called "Omi beef". Each city also has its local sake and beer breweries.
A few of the food Shiga is known for:
Omi Beef
Funa-zushi
Nagahama yaki-saba sōmen
Aka-konnyaku (Red konjac)
We will talk more about these in separate articles!

The landmarks

By Martin Falbisoner - Own work, CC BY-SA 4.0, Link
Lake Biwa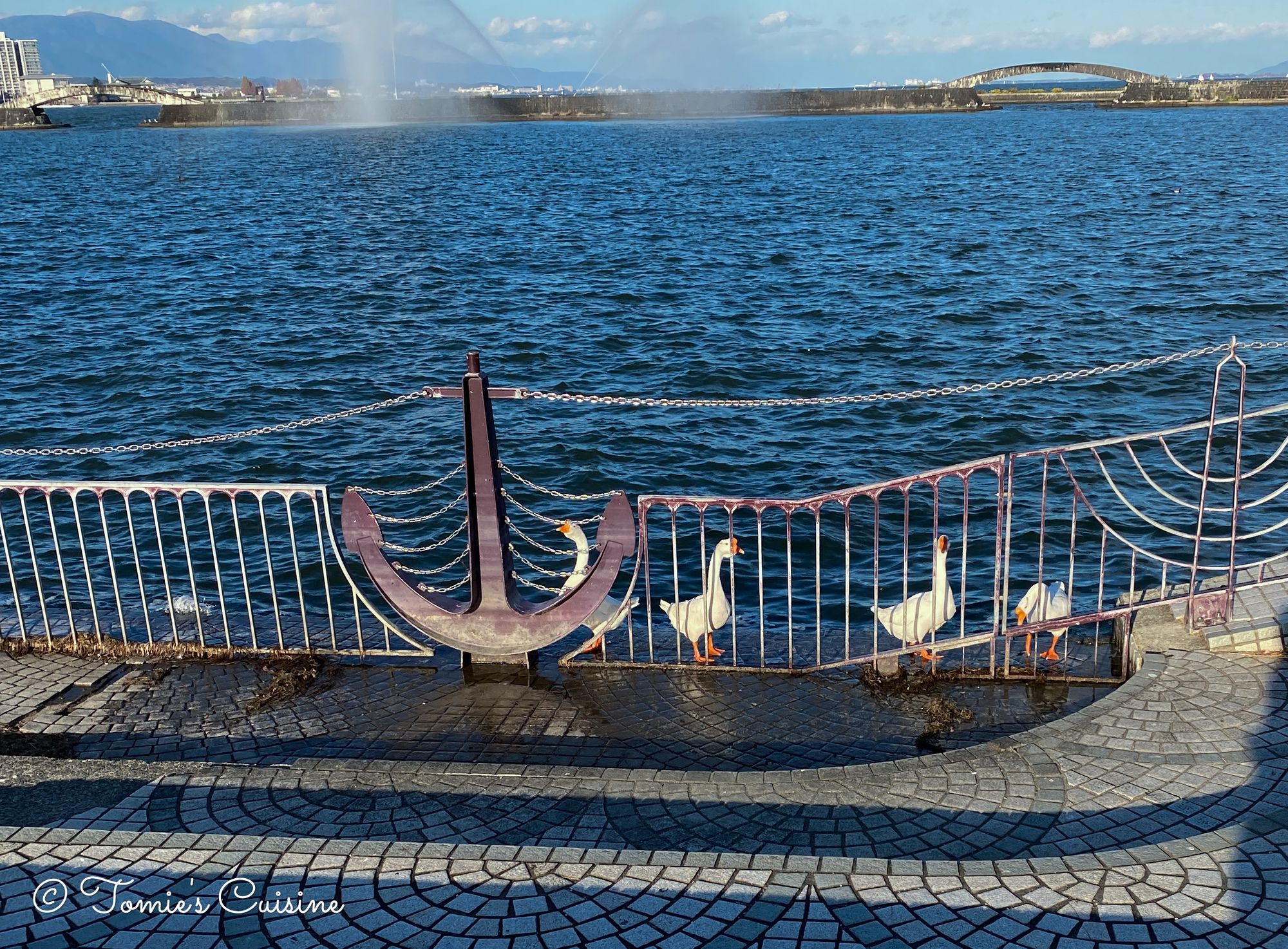 Lake Biwa, the largest freshwater lake in Japan, is located at the centre of Shiga prefecture. We will expand on it in our article about Otsu.
Hikone Castle

By Martin Falbisoner - Own work, CC BY-SA 4.0, Link
Hikone-jō is considered the most significant historical building in Shiga. It is one of 5 castle listed as a National treasure. You can read a complete description and tour on Japan Guide.
Ōmi Hakkei or Eight Views of Ōmi

By Hiroshige - print scan, Public Domain, Link
The Eight Views of Omi is a series of woodblock prints from the Edo Period depicting Lake Biwa scenes. Most of which are gone in modern-day Japan. However, even if you can't view all of the eight views as they were back in the day, there are still some remaining. You can go to Ishiyama-dera Temple in Otsu to view the "Autumn moon at Ishiyama". Or Mii-dera to view the temple bell. The Ukimido Temple is also known for the Descending Geese at Katata "Katata no rakugan".
The Shiga prefecture has created the "Modern 8 Views of Omi" like at Genkyu-en, where it's arranged the garden to resemble the 9 views.

Closing words
We will introduce the places we have been to in Shiga (like Omi-Hachiman and Otsu) in more detail in the next posts. We hope that this will help people who are planning to visit Japan after this pandemic ends.
In the meantime, you can subscribe to our email list or follow us on Instagram or Pinterest to know when we will post.