Today's Japanese cold dish is called "Nanbanzuke" (南蛮漬け) it is a fried fish marinated in sweet and sour vinegar sauce. I often made it with fresh sardines in France as it was one of my mother-in-law's favourite dishes. However, we are using salmon this time with some peppers, onions and carrots.
It's a cold dish, but it goes very well with steamed rice, or you can also serve it as a cold starter. Nanbanzuke generally lasts about five days in the fridge, so it's a convenient recipe if you prepare your meals for the week the weekend before. Oh, and it makes a great companion to packed lunches since it's just as delicious cold or slightly below room temperature.
Recipe
Ingredients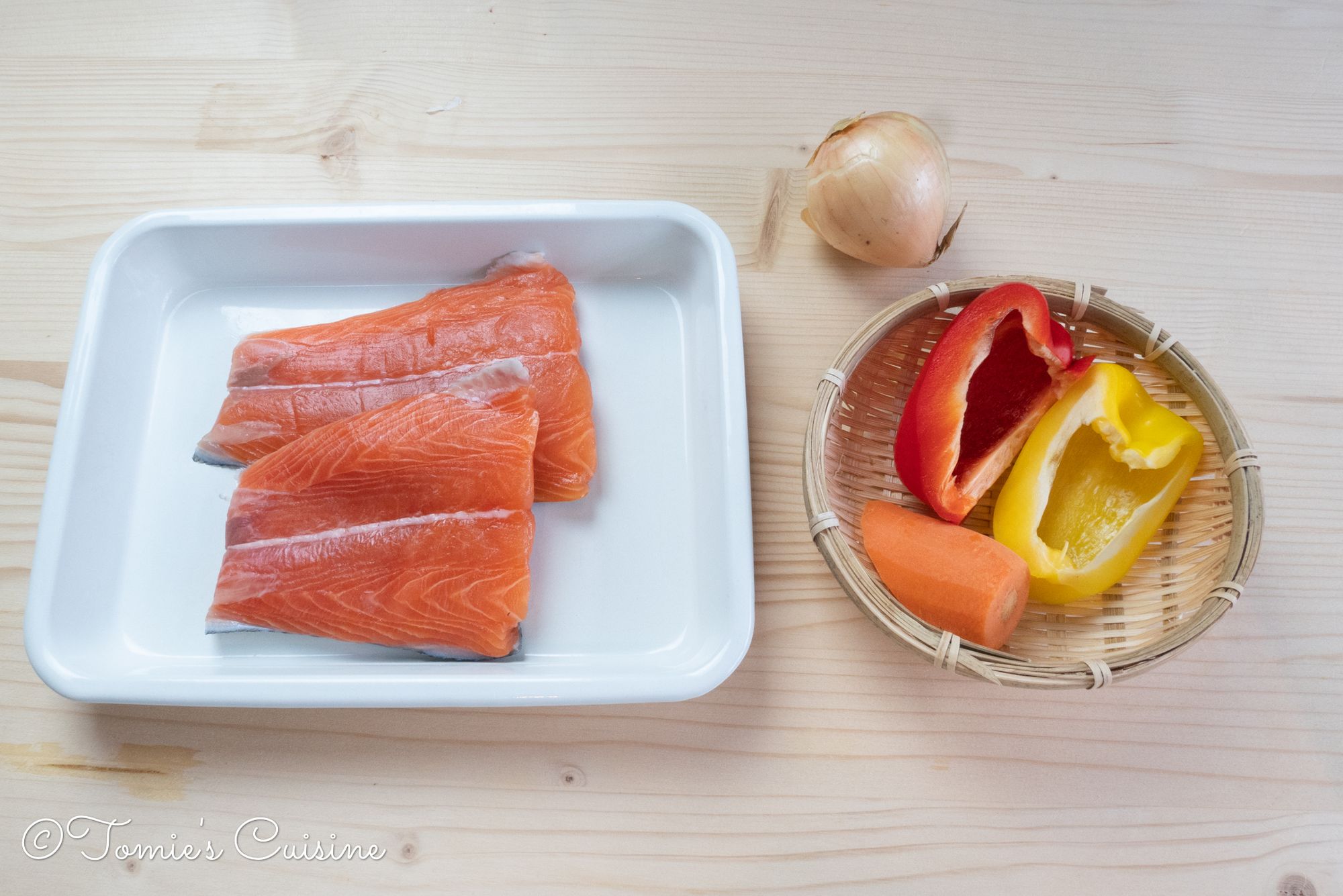 250g of Salmon
Corn flour
One small onion
Half small Carrot
Half Bell peppers
Spring onions or chives or some sprouts to finish

Vinegar sauce
Instructions
First, we prepare the vinegar sauce. Place all the ingredients for the sauce and mix. Very easy!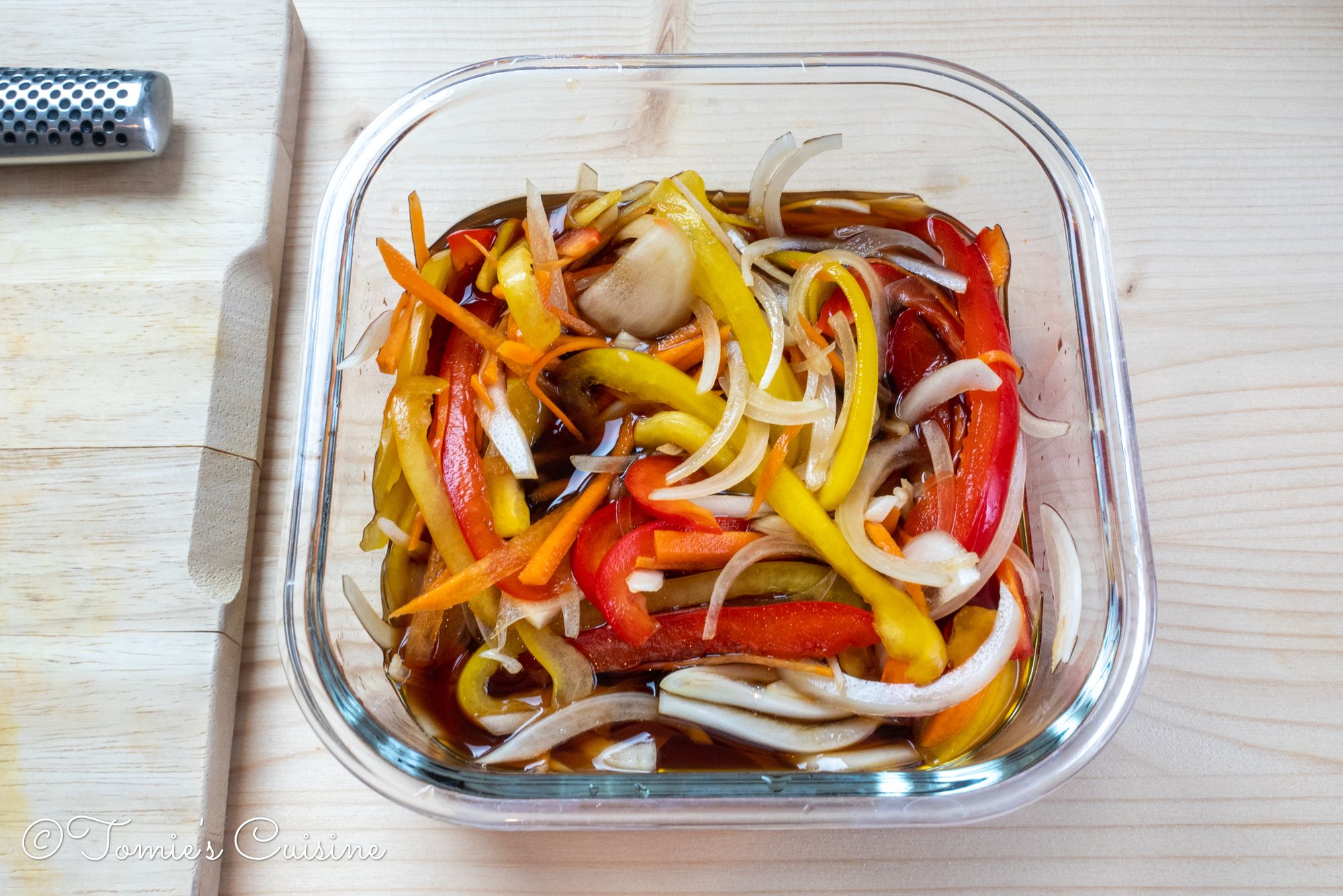 Slice onions thinly. Slice carrots, too, then chop them into strings. Place them in the vinegar sauce. This will soften the vegetables and gives some flavour to the sauce.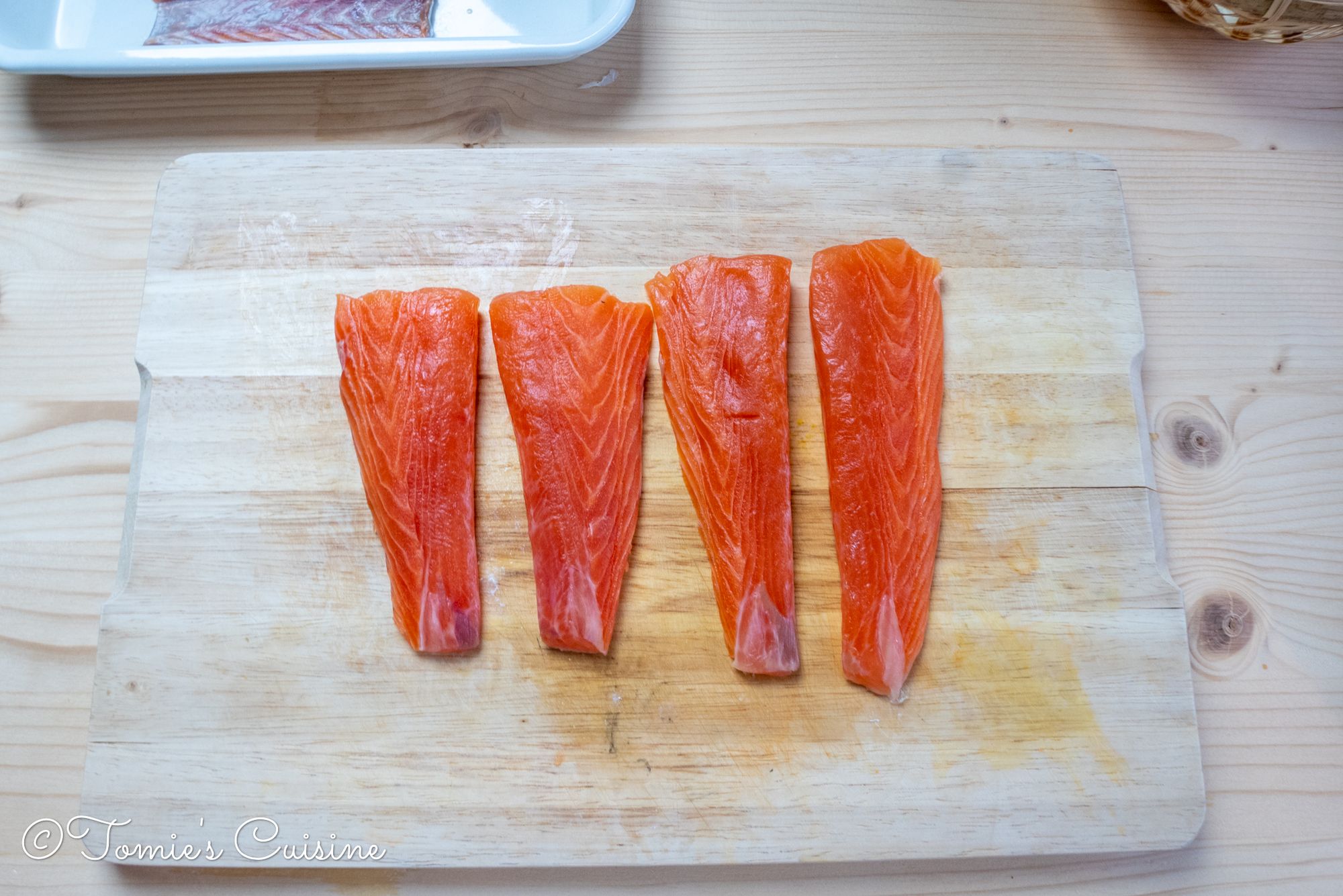 Now let's prepare the salmon. Simply slice it into pieces. Place them on the stray or chopping board, then sprinkle salt and pepper.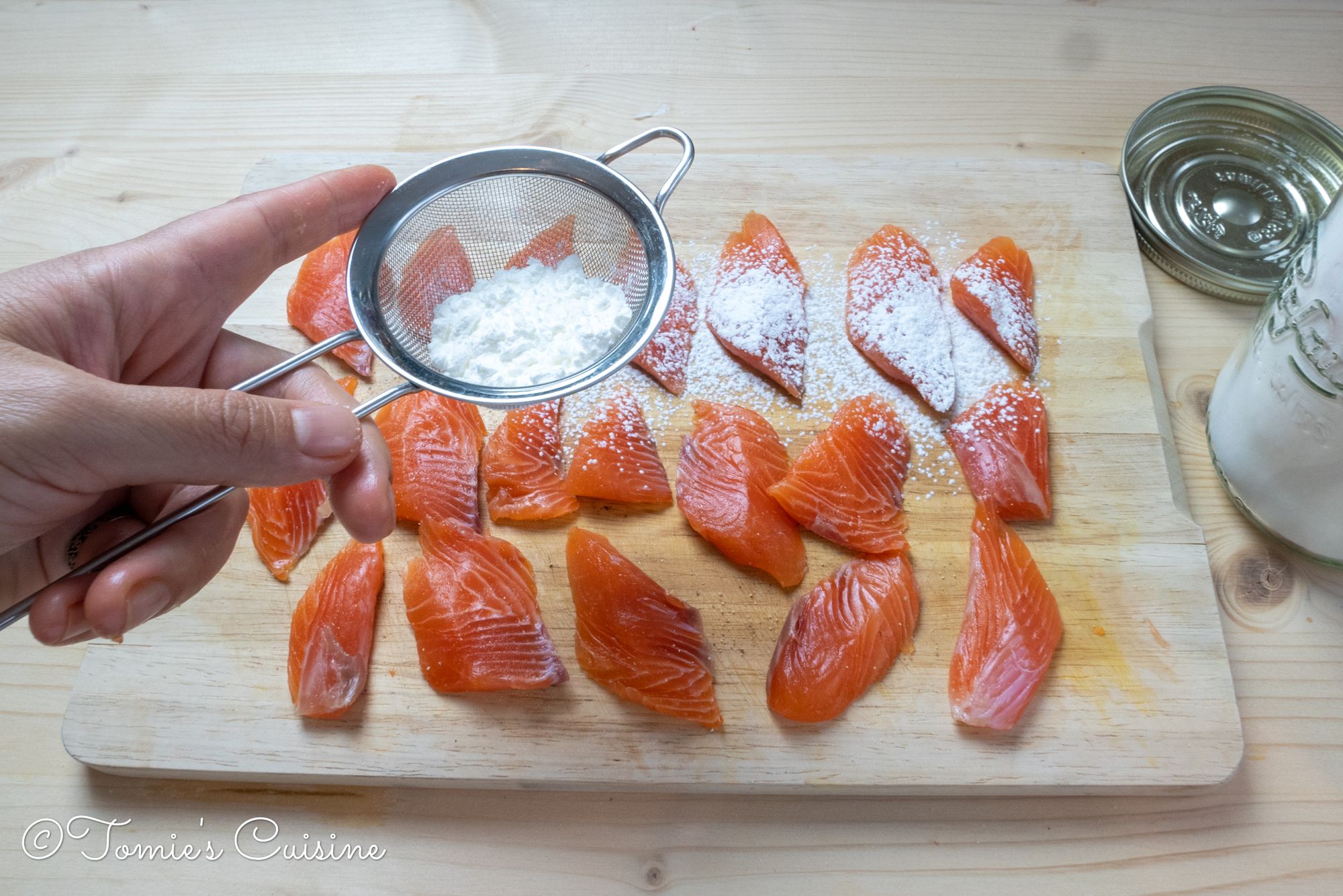 Put corn flour into a tea strainer and sprinkle on both sides of the salmon.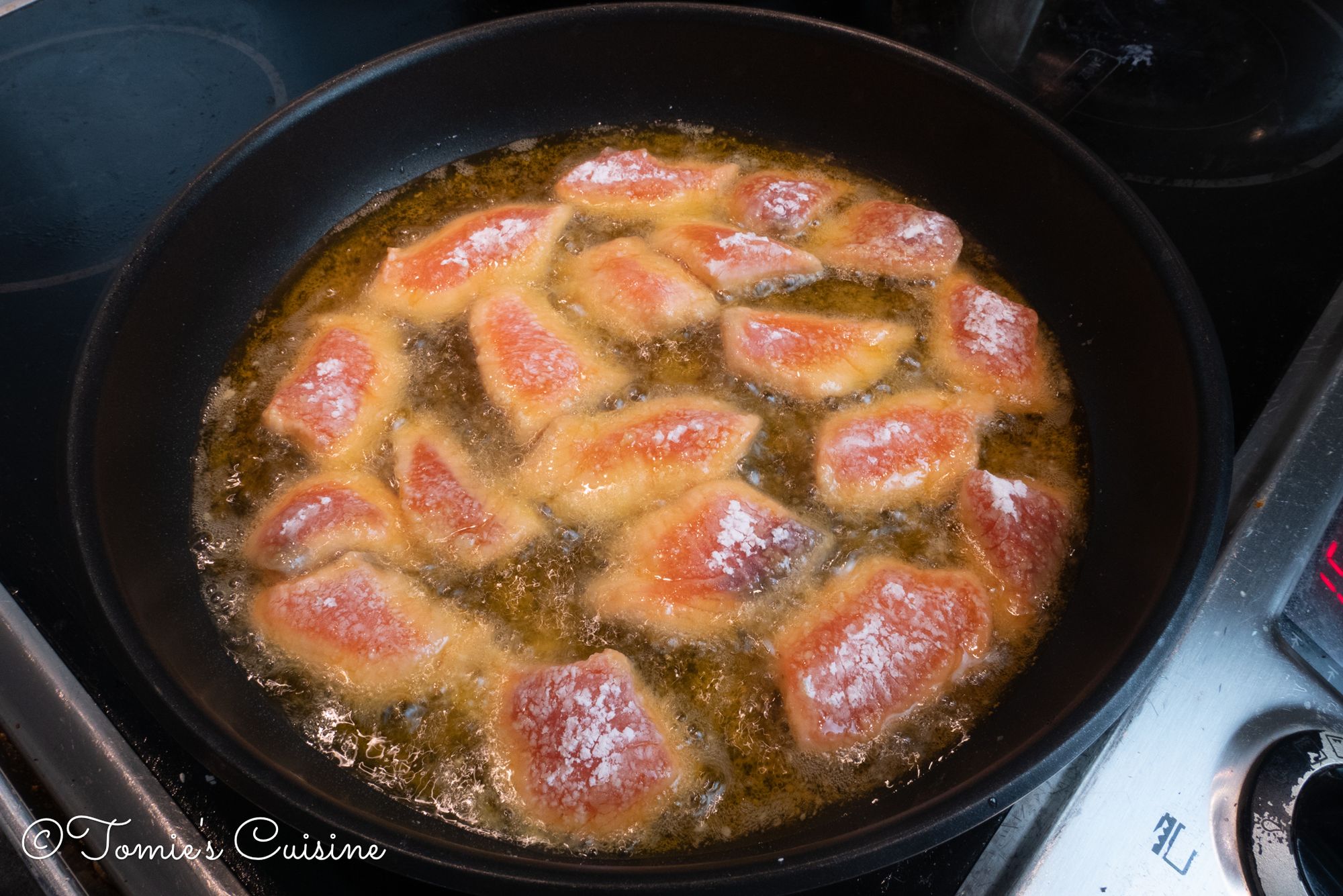 Heat a frying pan with medium heat, add some oil, and then add salmon. Cook until it gets light golden brown on the surface.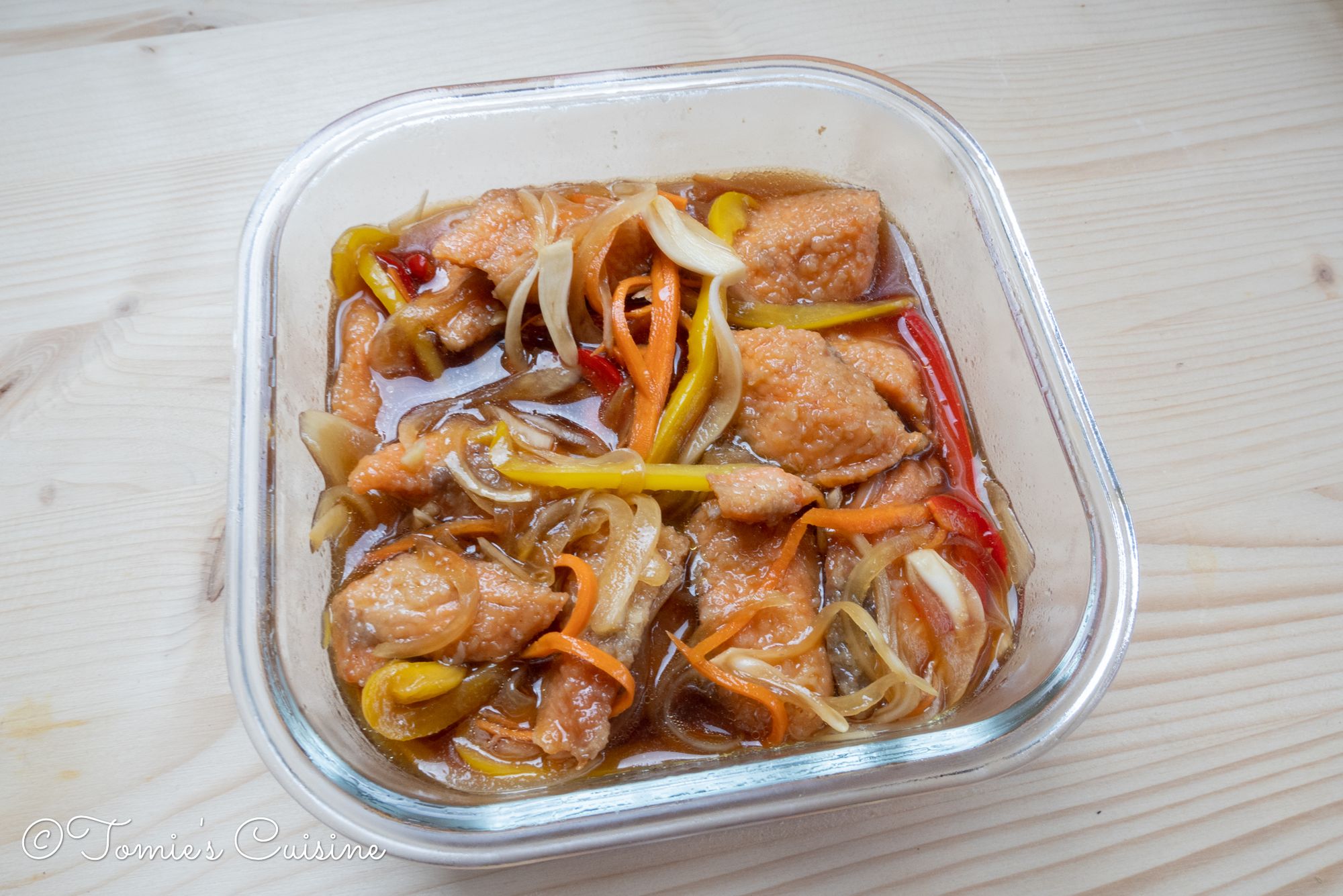 Add the salmon to the vinegar sauce while it's still hot.
Leave it in the fridge for at least two hours, preferably overnight.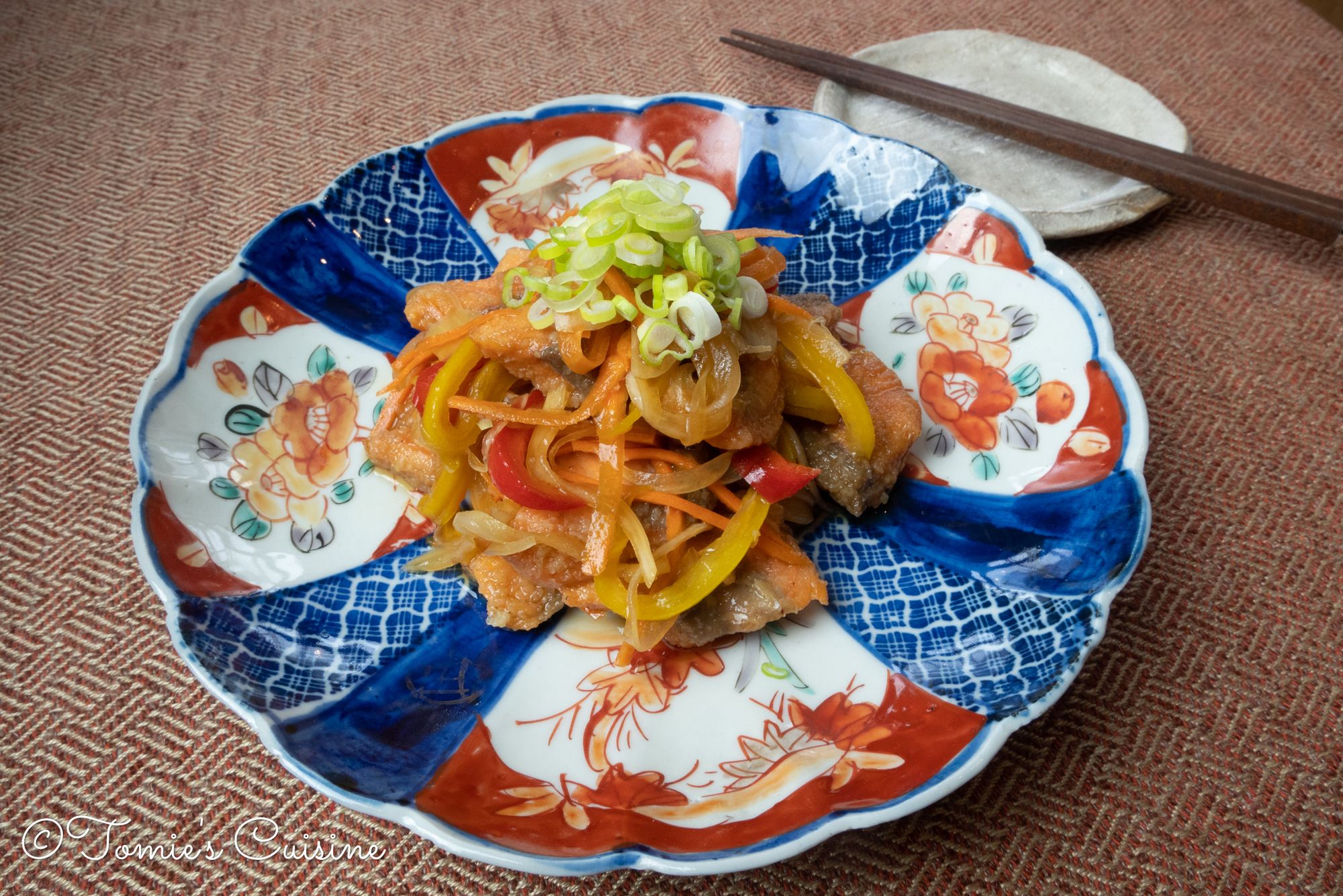 Place on your favourite plate and sprinkle some spring onions.
Tips
I don't burn off the alcohol from sake and mirin when I cook this dish as it doesn't have any alcoholic taste when we are eating. But if you are making it for your kids or someone sensitive to alcohol, just put the sake and mirin into a small saucepan and bring it to a boil. Then lower the heat and simmer for about 3 to 5 minutes.
Slice the vegetables thinly, then the vinegar sauce and heat from the fried fish will soften them. If you prefer thicker vegetables but want to soften them, simply heat them over a frying pan before adding them to the vinegar sauce.
You can prepare Nanbazuke with different ingredients like meat or seasonal vegetables to vary the taste. So don't be afraid to experiment with different styles!

Closing words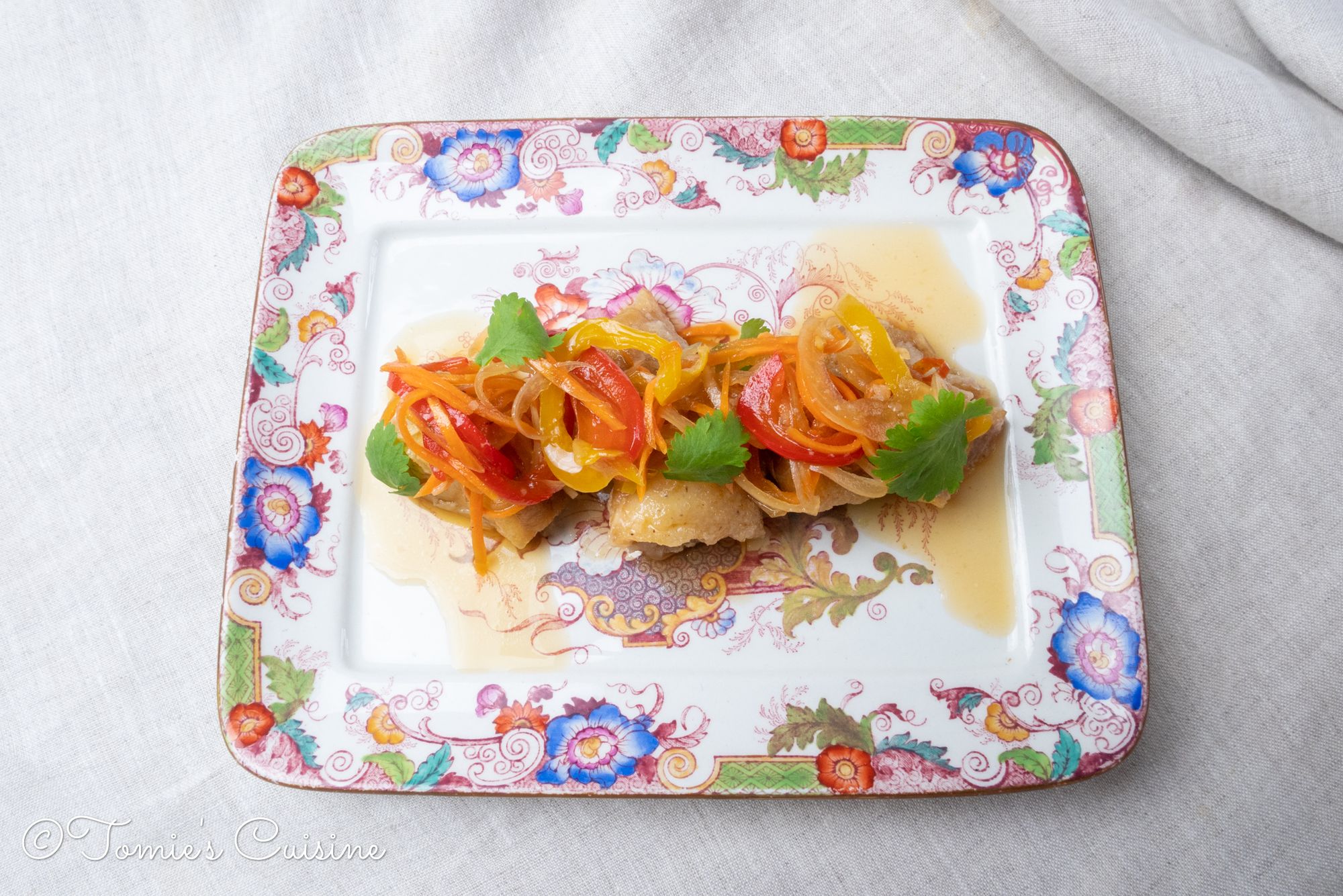 I hope you got interested in this recipe! We love preparing different kinds of Nanbazuke depending on the fish we can find at the fishmonger.
Tell us if you tried this recipe and have some favourite ingredients on Instagram, Pinterest, and Facebook. And if you're not already,  subscribe to our email list so that you don't miss our updates.