A glass straw experiment
I bought these straws from Kikkerland last year to see how good they were since they looked pretty sturdy. We've got six dishwasher-safe straws in 2 different shapes and a small brush to clean them.
Good point
Colourful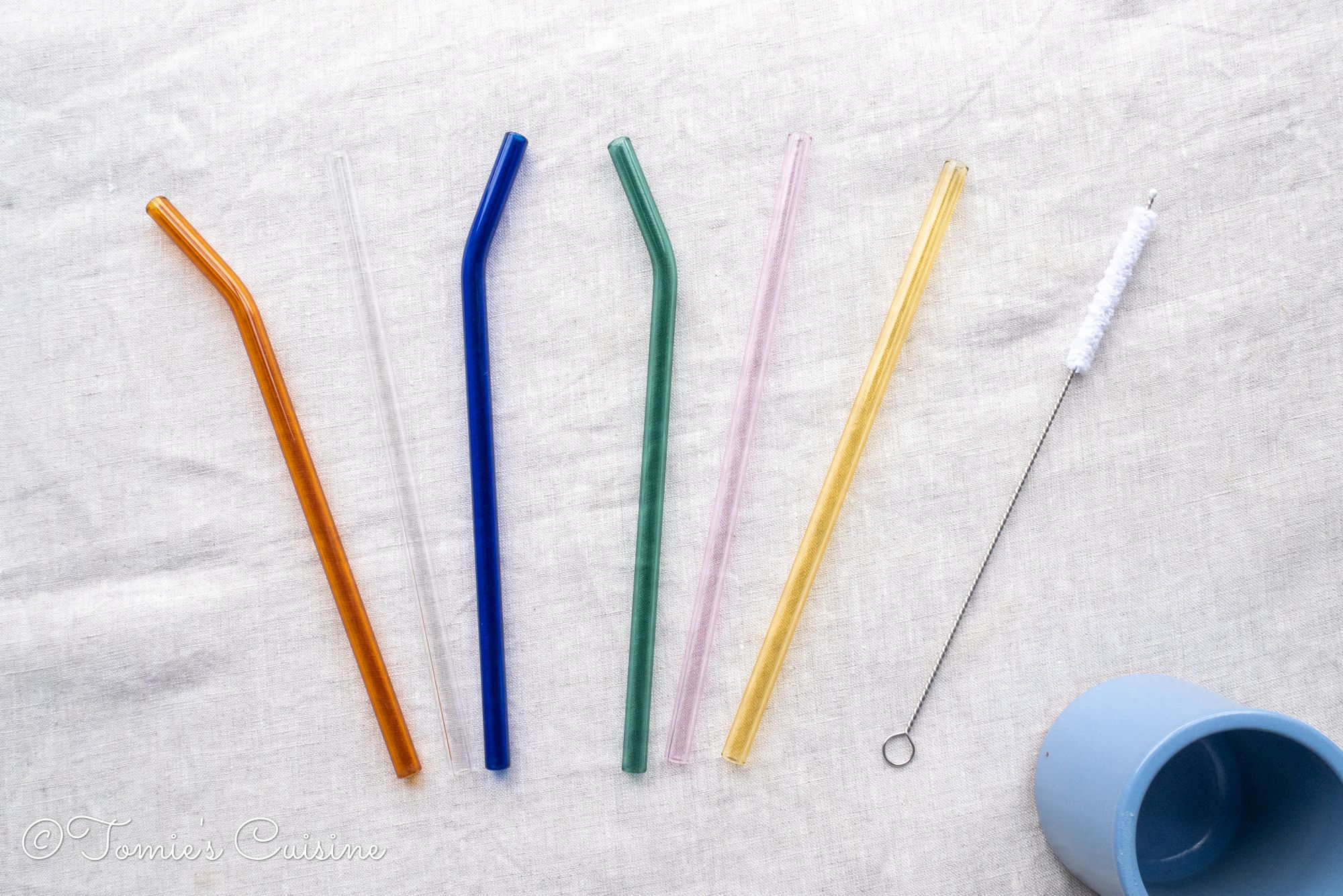 Each straw has a different colour, one of my favourite points of this product. You can choose the colour depending on your mood or what you're drinking.
Sound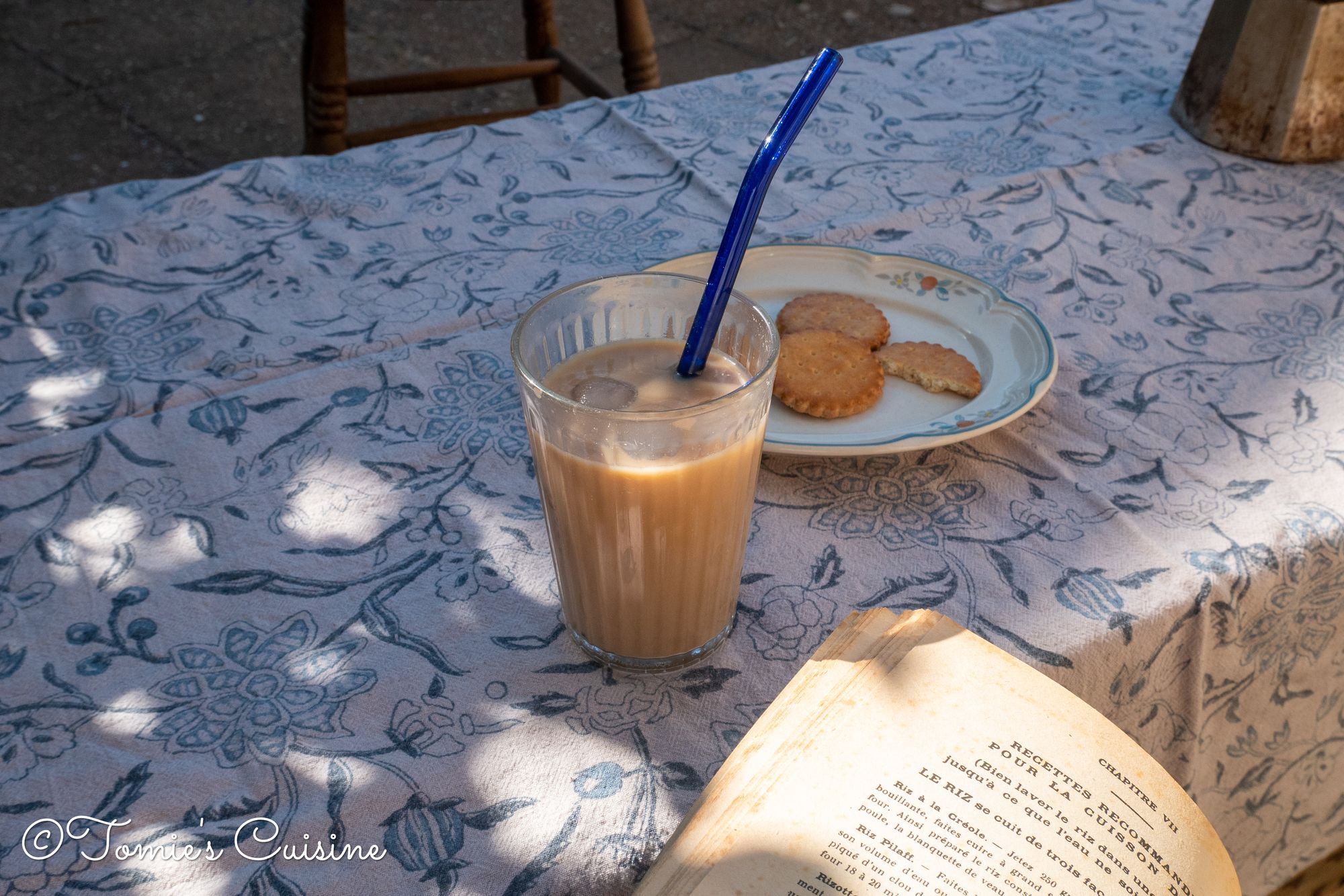 They sound amazing, especially when you drink with some ice cubes in the glass; the sound of the straw and ice clinking makes me feel relaxed and cooler in summer.
Reusable and Recyclable
Looks aside, that's their main selling point, isn't it? Reusable and recyclable! Glass is fantastic!
Easy to wash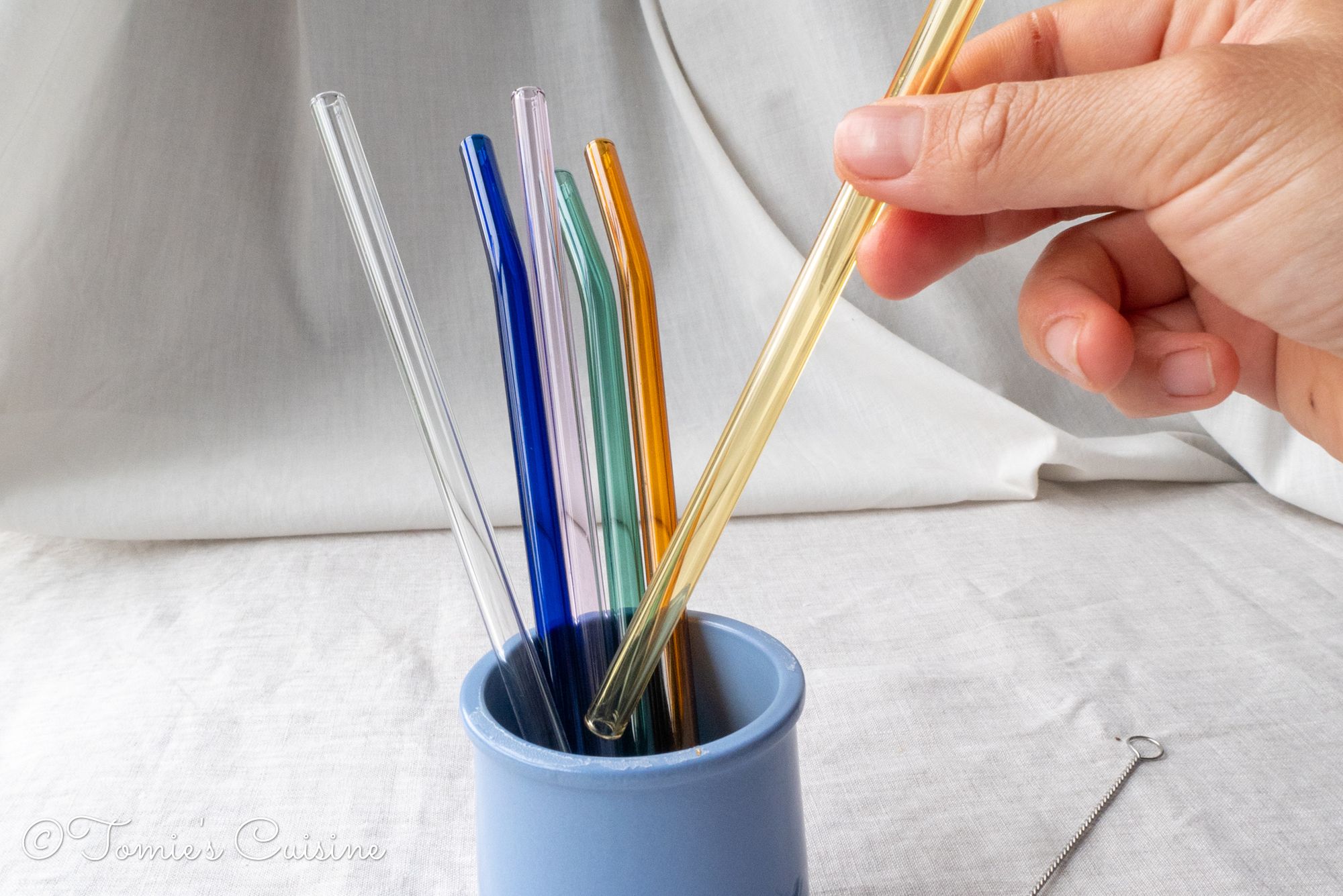 These straws come with a small brush to wash them, and unlike bamboo, it's easy to check if they're clean, as you can see inside. But since they are dishwasher safe, I often put them in the cutlery basket to wash. No brush needed!
No pesky taste
I haven't used stainless steel straws, but I heard some give a metallic taste. Bamboo straws do it too, which, depending on the drink, doesn't always work. It doesn't bother me, but some people might not like it.
At any rate, no such problem with glass straws, so that's another plus in my book.

Bad point
Fragile?
We haven't broken any of them yet but compared to the one made from stainless steel or bamboo; it is more fragile.
So it may not be suitable for kids, in case one break.
Also, it's not ideal for carrying on a trip if you want to toss them in your bag and forget about them. I'm thinking of buying a stainless straw for such occasions.
The UK banned single-use plastic straws.
Most UK readers noticed that the government banned single-use plastic straws, cotton buds and drink stirrers here. You can read more about this on the UK government website.
I noticed that too when I went to a bubble milk tea shop in Chinatown in London around that time; they started serving them with paper straws, and some people struggled to stub the cup's plastic film.
But is switching to paper straws the best solution?
Recycling paper straws is not that straightforward
I found a fascinating article on the BBC website about producing paper.
Paper contaminated with food cannot be recycled; companies (Vegware, in this case) are working to solve this problem by making it compostable. However, this doesn't solve the recycling problem when people put contaminated paper (in good faith) in their recycling bins, as they will be just thrown away.
So I'm going to continue using reusable straws.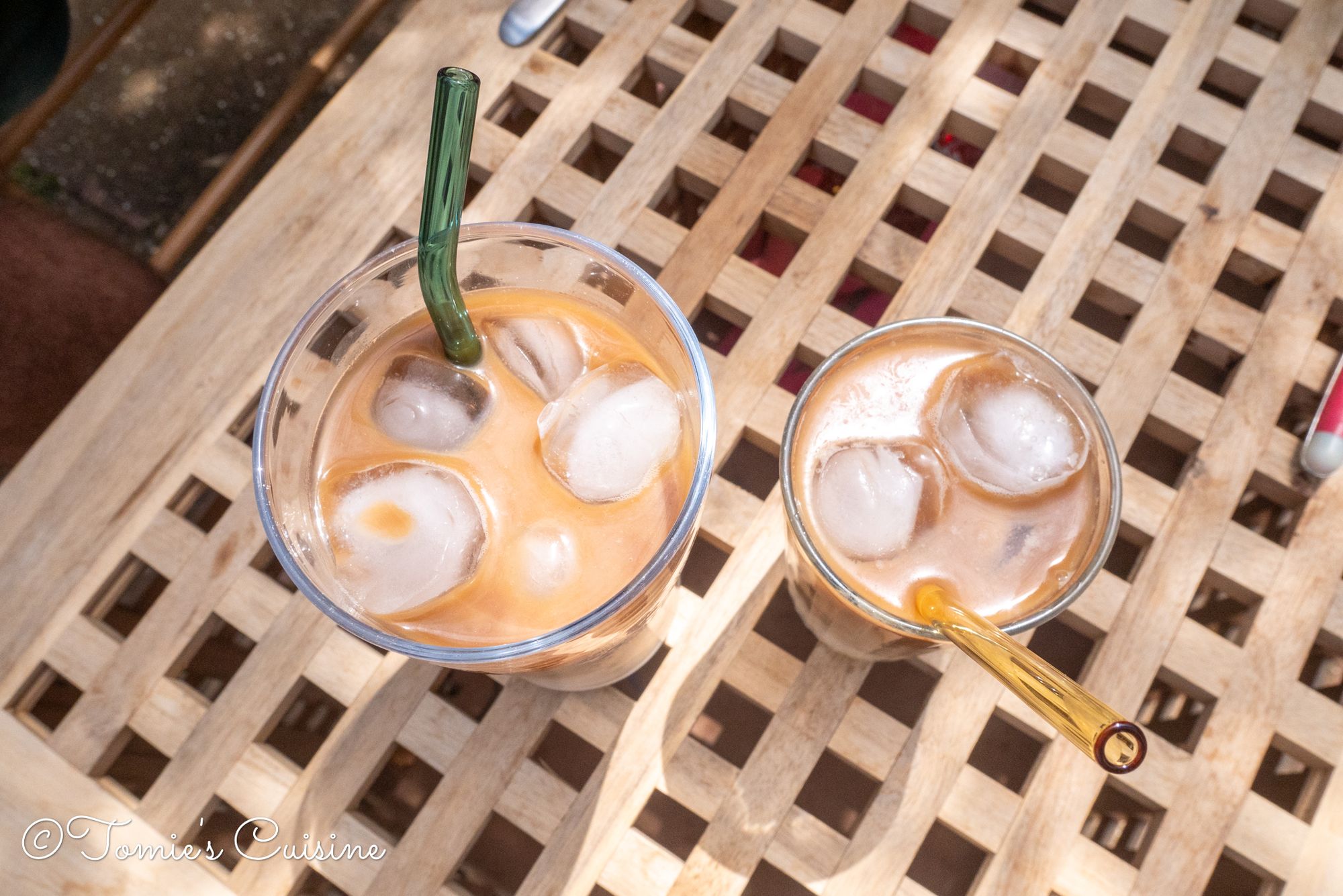 Reusable straws ultimately reduce the amount of waste generated, and we already know how to recycle glass or metal reliably. Plus, they do have some pretty designs too!
You can buy these reusable straws from Kikkerland here.
Closing words
Thank you for reading our reusable glass straw review! We hope you enjoyed it and that it made you consider other options. If you are already using them, please let us know which one is your favourite on our Instagram, Pinterest, and Facebook. And if you're not already,  subscribe to our email list so you don't miss our updates.