Today is a cold day in France, so we prepared one of our go-to soup, a mushroom soup. We had some handy as we chose some fresh mushrooms from our local farmer shop the other day. But you may be wondering, why is it our favourite soup?
Why are mushrooms good?
Instead of listing a long list of benefits, I'll refer you to a complete article from Healthline on the subject.
They're fat-free, low-sodium, low-calorie, and cholesterol-free. They're also packed with fiber, vitamins, and minerals. Nutritional benefits vary depending on the type of mushroom.

The common kinds
There are many different kinds of mushrooms, but the common ones I see in the UK and Japan are the following.
In the UK
Portobello
Oyster
White button
Chestnuts
In Japan
Shiitake
Enoki
Maitake
Shimeji
White shimeji
Eringi

I don't use enoki, shimeji or eringi mushrooms for the soup that we blitz with a blender. I love using maitake and shiitake for my soup because of its umami coming from the mushrooms.  Using maitake would make the mushroom soup a little bit too strong because of its taste, so I usually mix with different kinds together.
Recipe
(Serves 8)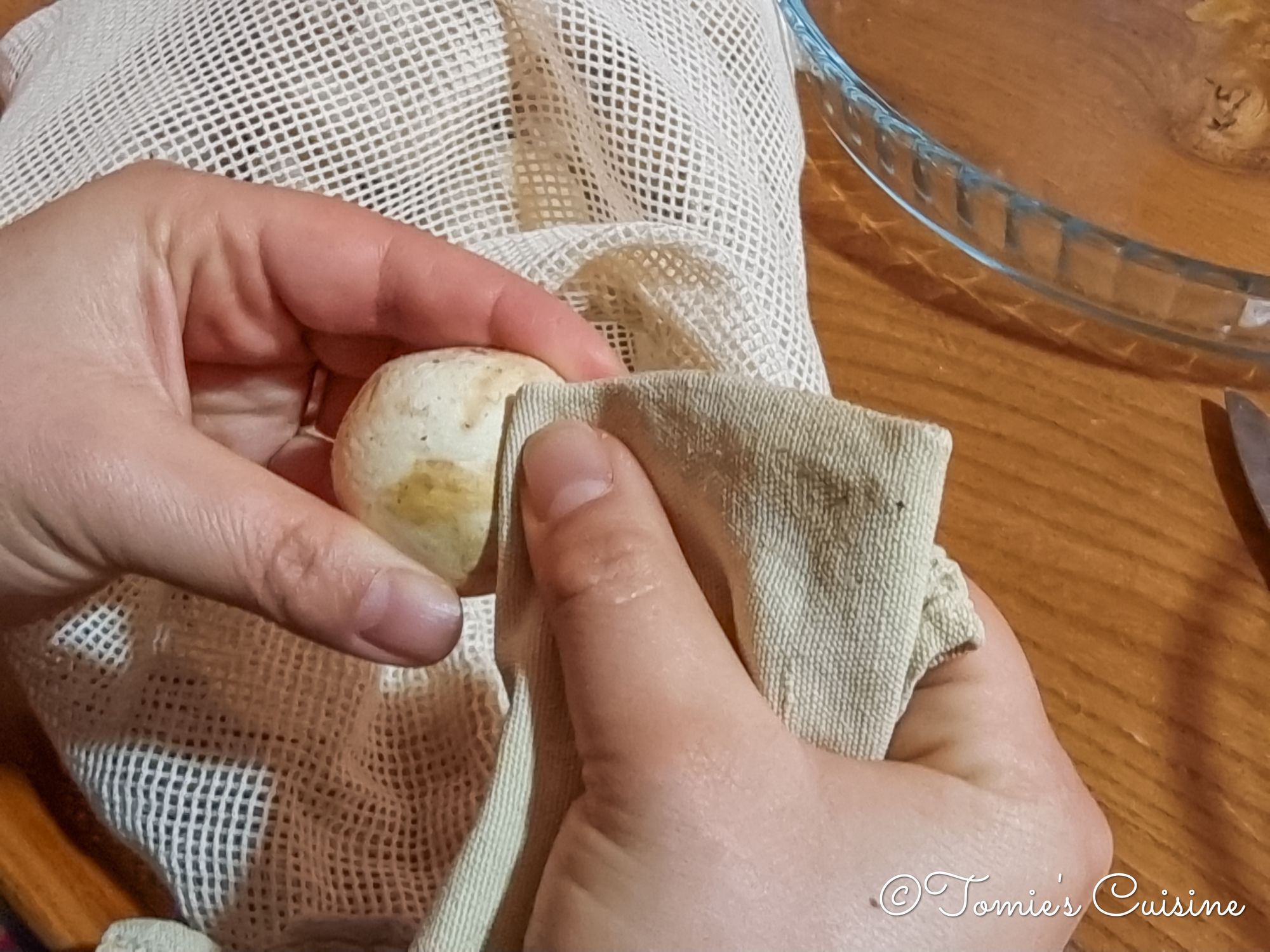 300g-500g Sliced or tiered Mushroom of your preference
2 Onions sliced against its fibre.
1 tsp of Dried thyme
500ml water
1l milk of your choice (we used organic almond milk this time:-))
1 tsp soy sauce
Instructions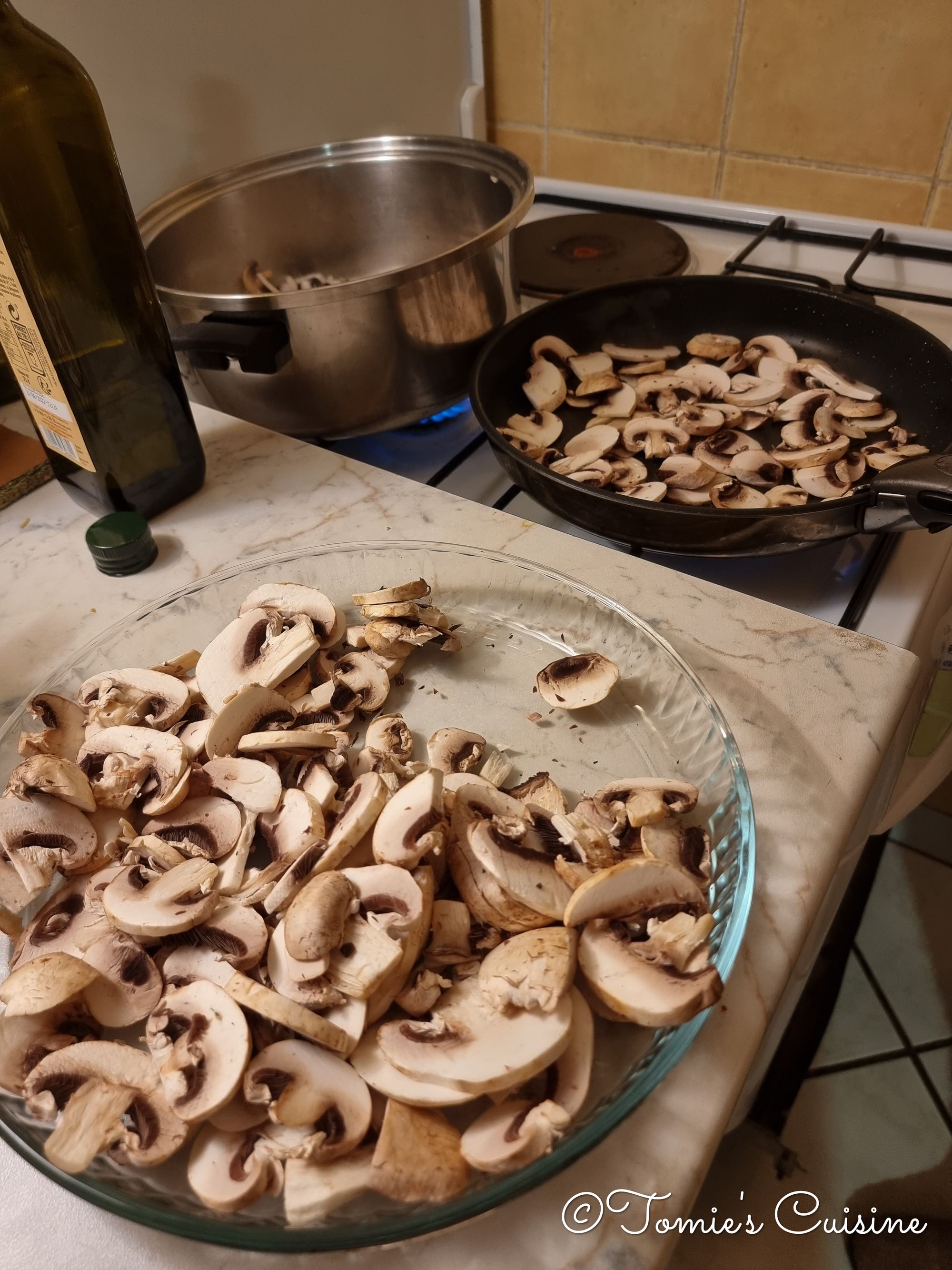 Heat a frying pan with high heat and add olive oil.
Add ⅓ of the sliced mushrooms to the pan. Make sure the mushrooms are evenly laid-out and touch the pan's bottom. Do not stir them until they get a nice golden colour.
While you are browning the mushrooms, heat the pot to make soup gently and add some olive oil and the sliced onions. Stir occasionally and make sure the onions don't get burnt.
Once the mushrooms have a nice golden brown colour on their surface, add them to the soup pot with the onion and repeat step 2.
When all the mushrooms are in the pot, add thyme, a vegetable cube and (some) water. Cover with the lid and cook for 10 minutes at medium heat. When it starts boiling, lower the heat.
Once the onion got softened, turn off the heat and add milk.
Blitz the soup with a hand blender or stand one until it gets a smooth texture.
Season with salt and soy sauce as you want. You can also add some white pepper.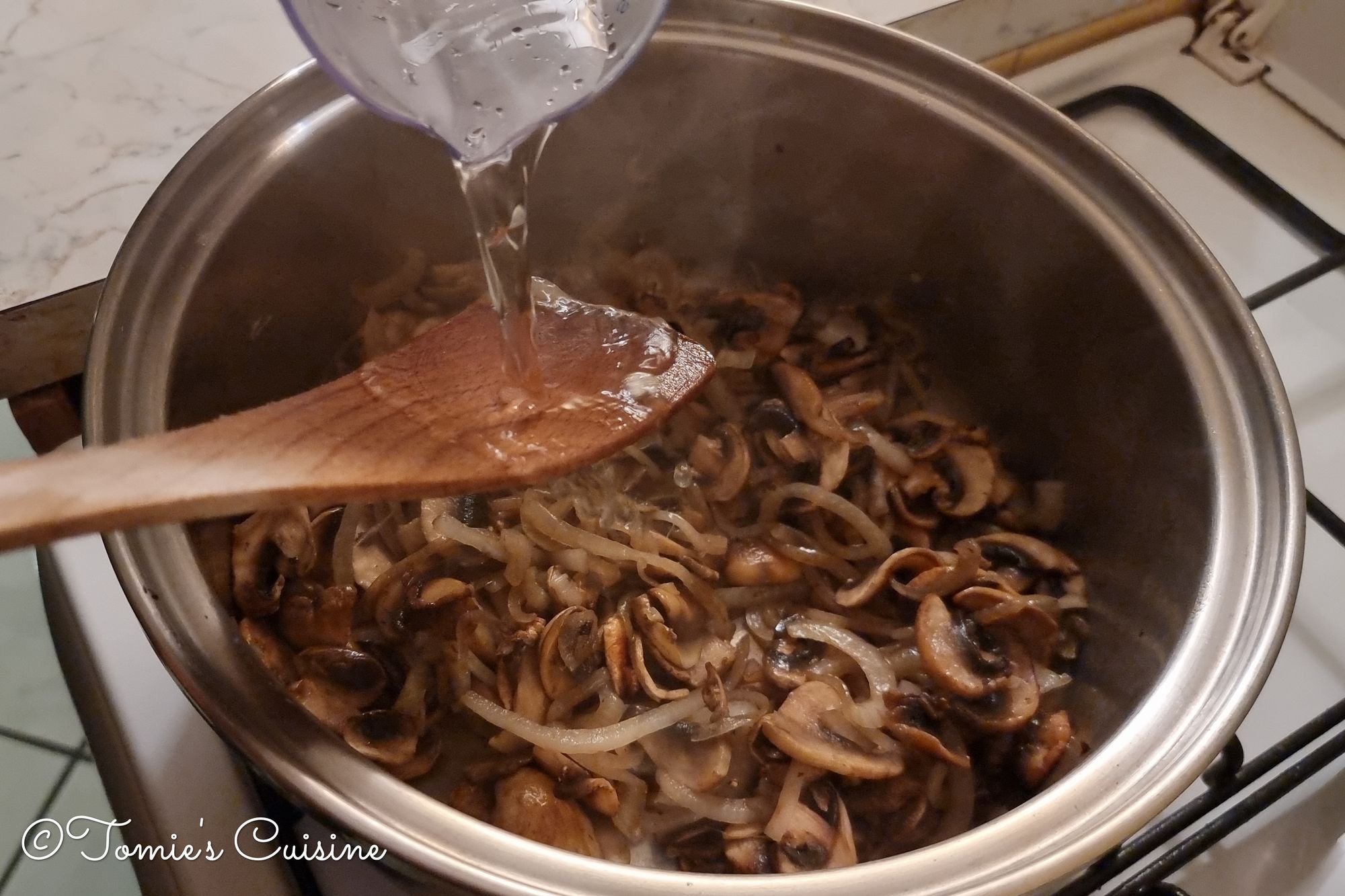 How to make it gluten-free?
You can swap the soy sauce for gluten-free soy sauce and make sure all the ingredients are gluten-free.
What to do if your mushroom soup is not thick enough?
Add some mixture of 1 cornstarch and two water into hot (but not boiling) soup and stir.

What side-dishes go with mushroom soup?
Mushroom soup is creamy and smooth, so sides with some acidity or crunch and aren't heavy would go well with it. For example, garlic sourdough bread would go perfectly with this soup! Or even some cheddar (or parmesan) toast if you feel like having cheese.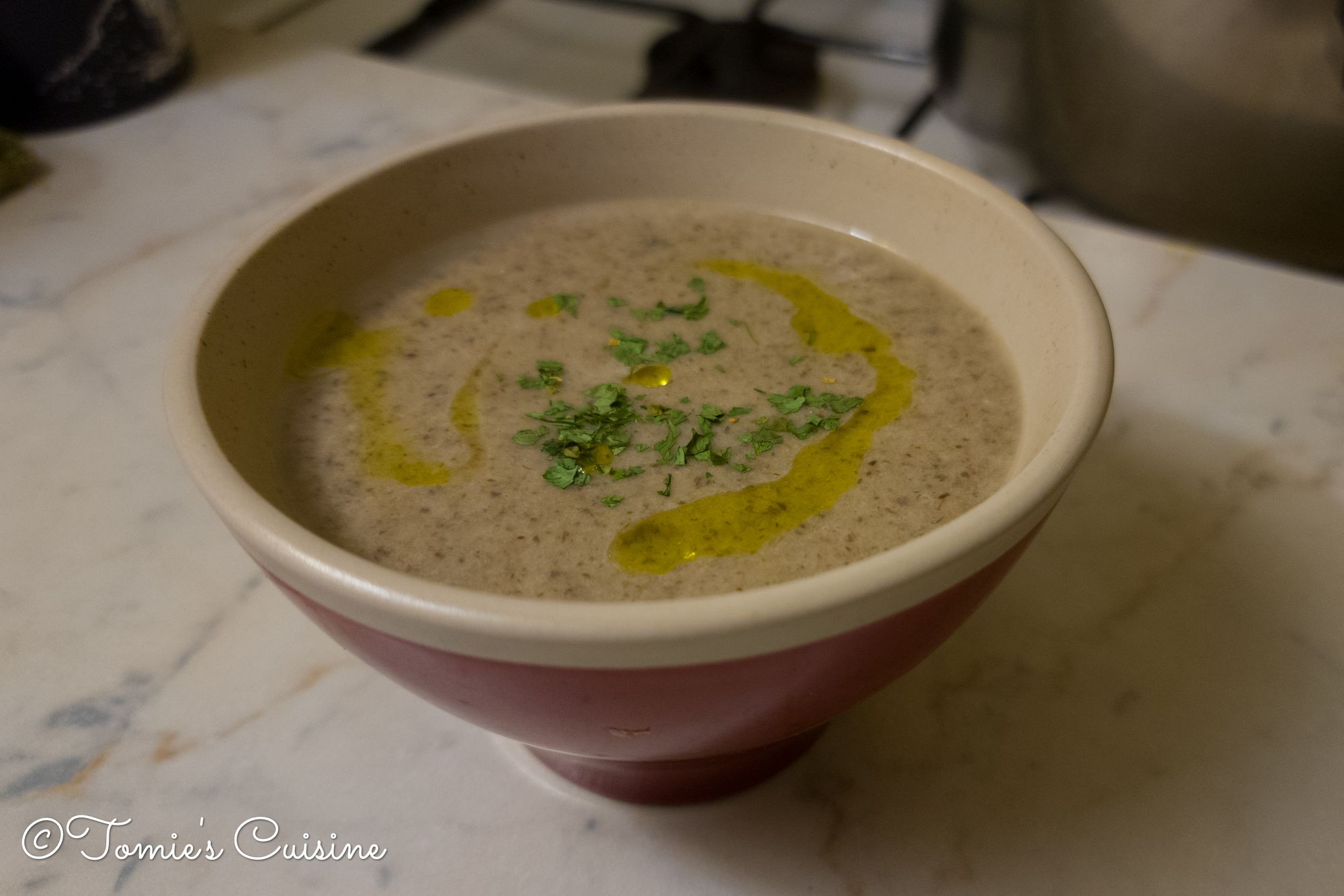 Closing words
If you have any questions or would like us to try some other soups, please let us know on our Instagram, Pinterest, or email here!
Don't forget to subscribe to our email list so that you don't miss any of our future updates!