Reusable produce bags vs plastic bags and paper bags in shops
Even when we bring our grocery bags to the shop, we still put our fruits and veg in a single-use bag. These bags is why the ten leading supermarkets in the UK produce 1.2 billion a year single-use plastic bags. However, this is where reusable vegetable bags come in.
Why did I buy a reusable cotton bag?
Some places offer us paper bags or compostable home ones to put loose vegetables and fruits, but it is still a waste of resources unless you bring your own.
Mesh cotton bags have holes in them, so it's clear for you and the shop staff what you put in as well. These bags are lightweight, so that way, you only pay for the content inside. The ones we bought even have the bag's weight written on the tag.
Some other good reusable cotton bags available on Amazon UK
Reusable organic cotton mesh bag
Reusable produce bags for fruit and vegetable
Reusable cotton bags from Verebio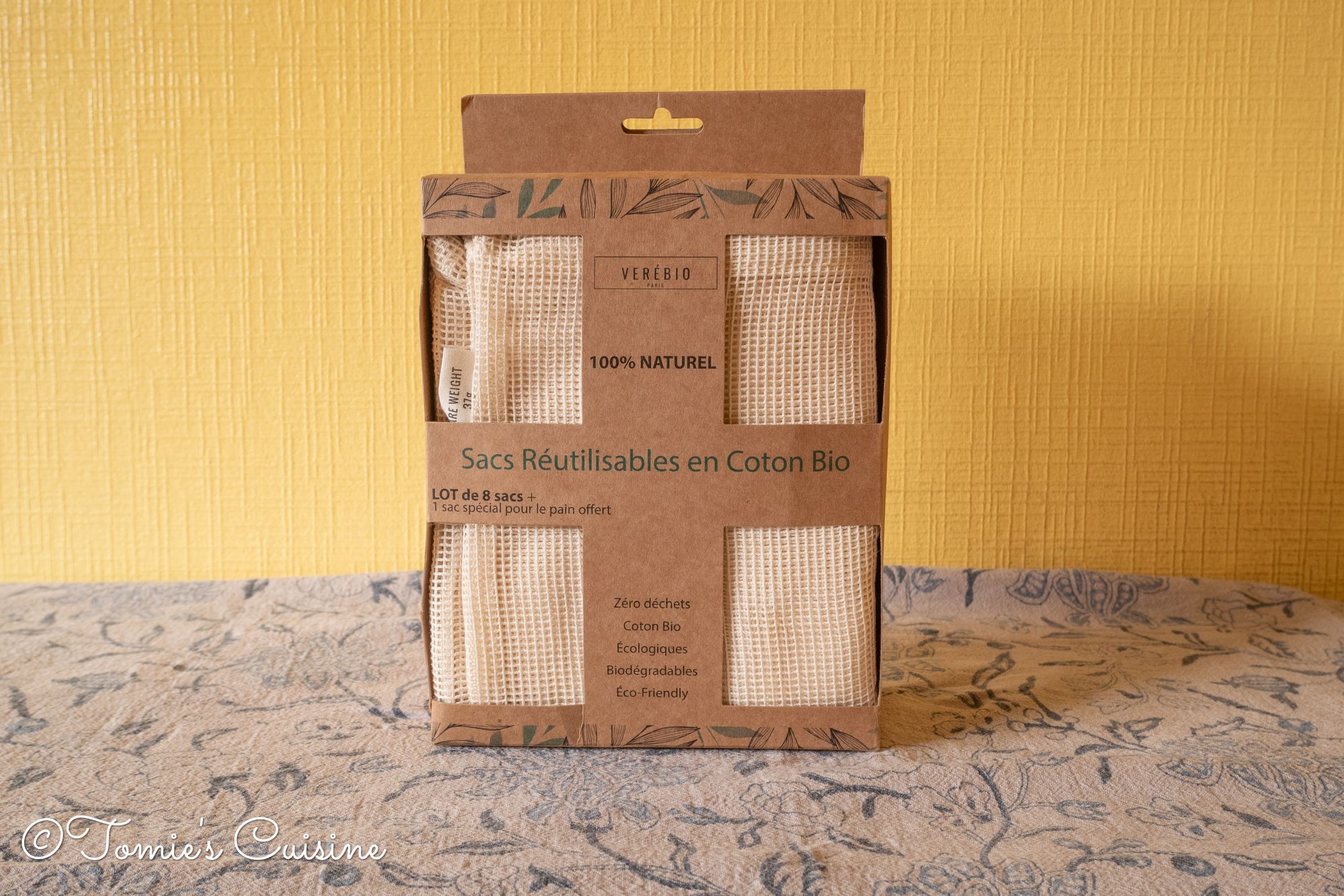 I bought those bags on Amazon.fr. Yes, they are the same company as the beeswax wraps since they were making an offer when purchasing both at the same time.
There are six cotton mesh bags in 3 different sizes, two net bags and a long cotton bag for a baguette.
The dimension of the bags are as follow: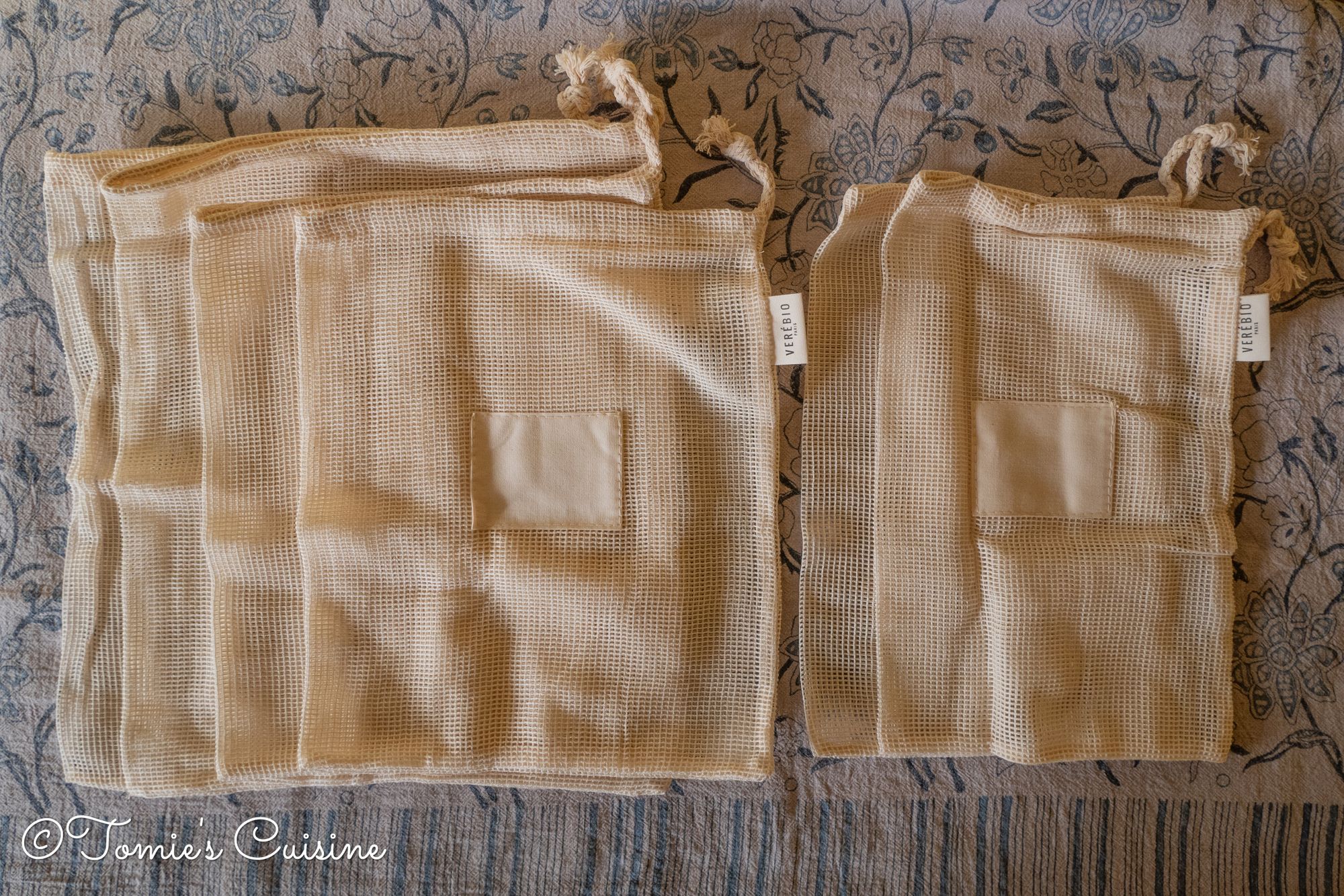 Large mesh bags: 35x28cm
Medium mesh bag: 30x25cm
Small mesh bag:30x20cm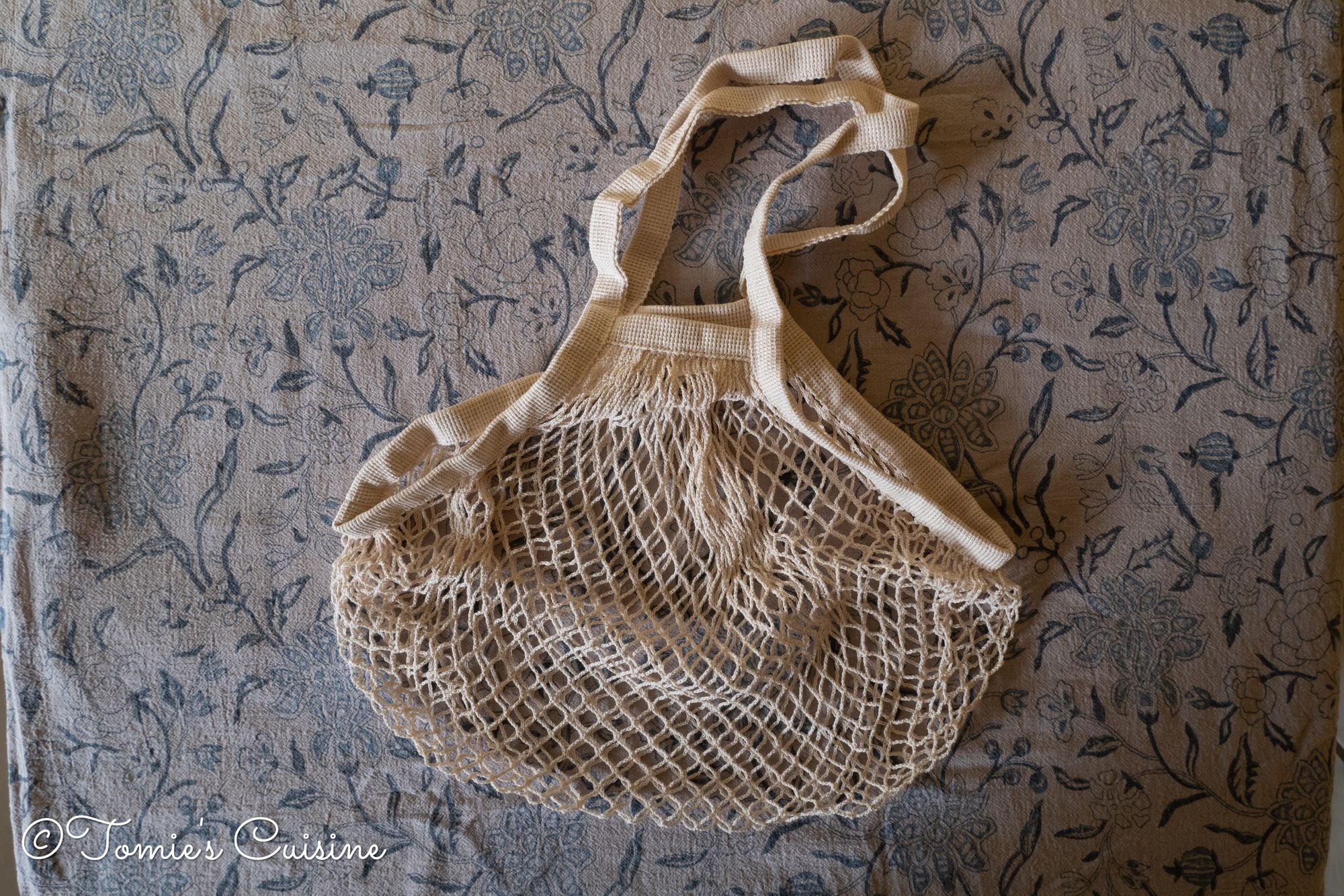 Net bag: 55x35cm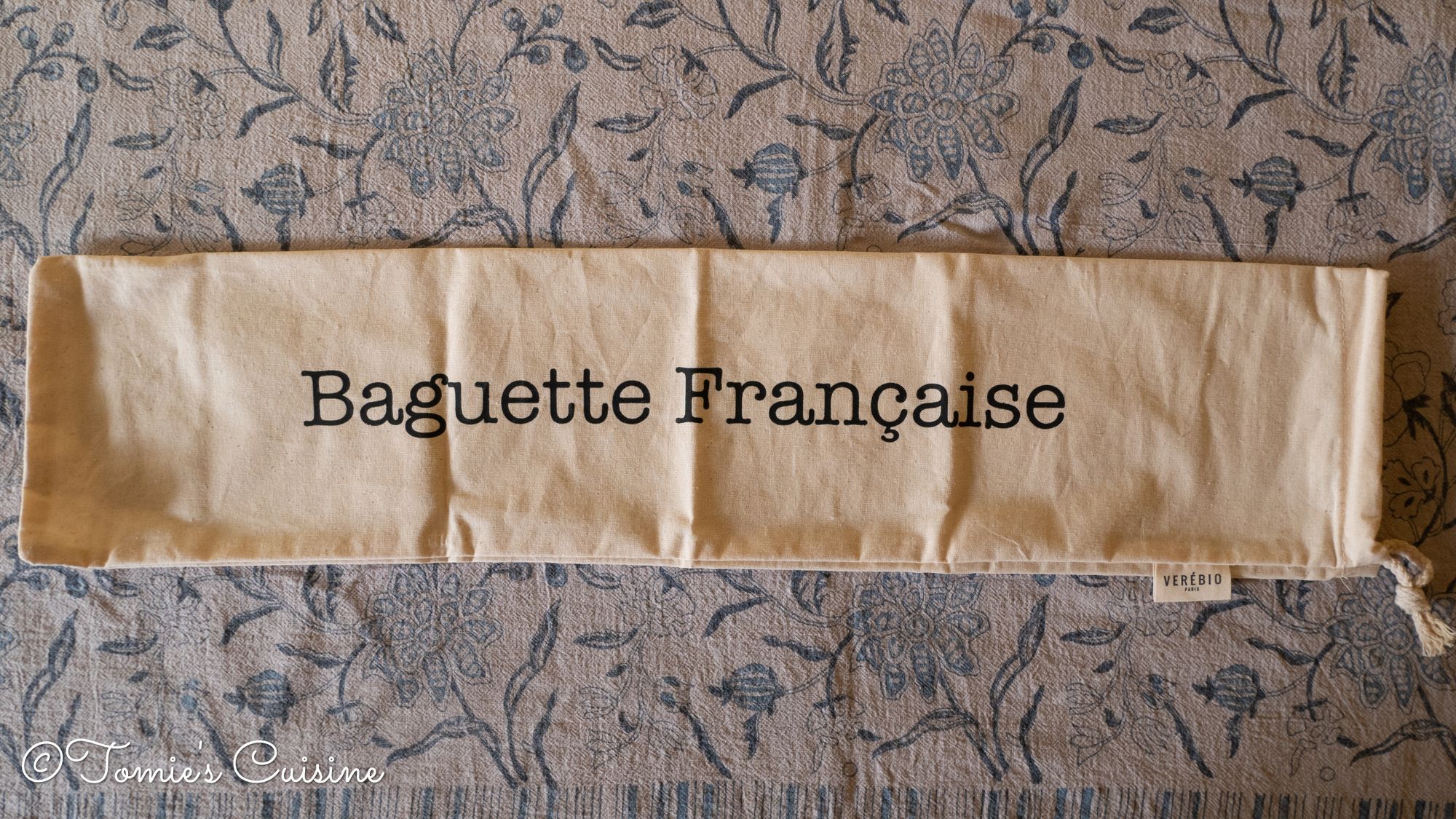 Baguette bag: 65x15cm

Packaging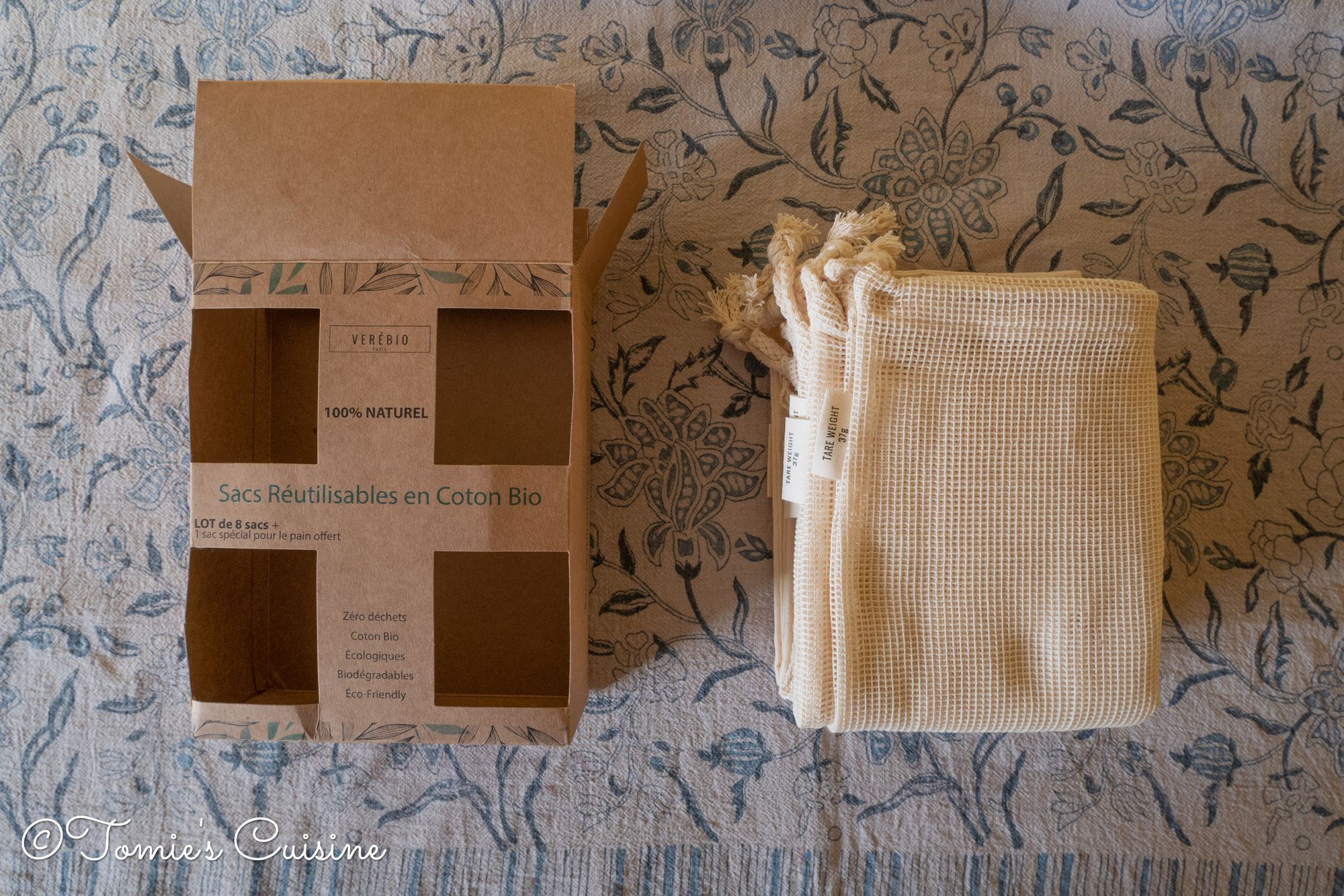 Packaged in a recyclable cardboard drum that you'll have no problem repurposing, they were all folded in small sizes to fit in it. This small size and lightweight means it's easy to carry them in your bag whenever you are going out.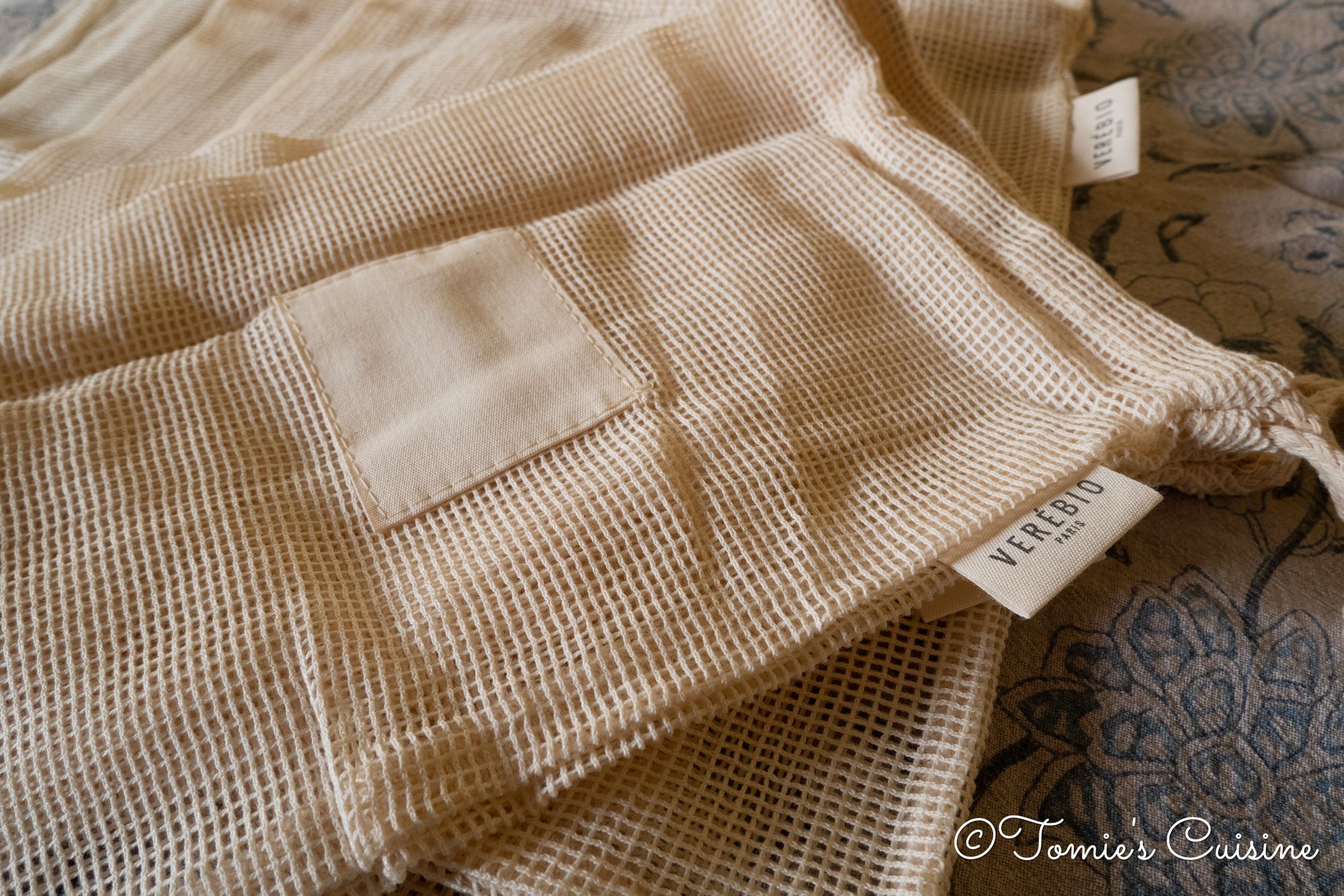 Oh, and I forgot to mention, Verebio is using only 100% organic cotton.
On each mesh bag, there is a tag with the weight written on it. I think it's handy to bring it to shops to buy loose items.
How do you wash reusable mesh bags?
They are washable in the washing machine, and you can use them as a laundry net as well. Ah, I mentioned this in another blog post! I wrote about some items to reduce plastic waste and single-use waste. Have a look (after you finished reading this post) 😊
How sturdy are the vegetable grocery bags so far?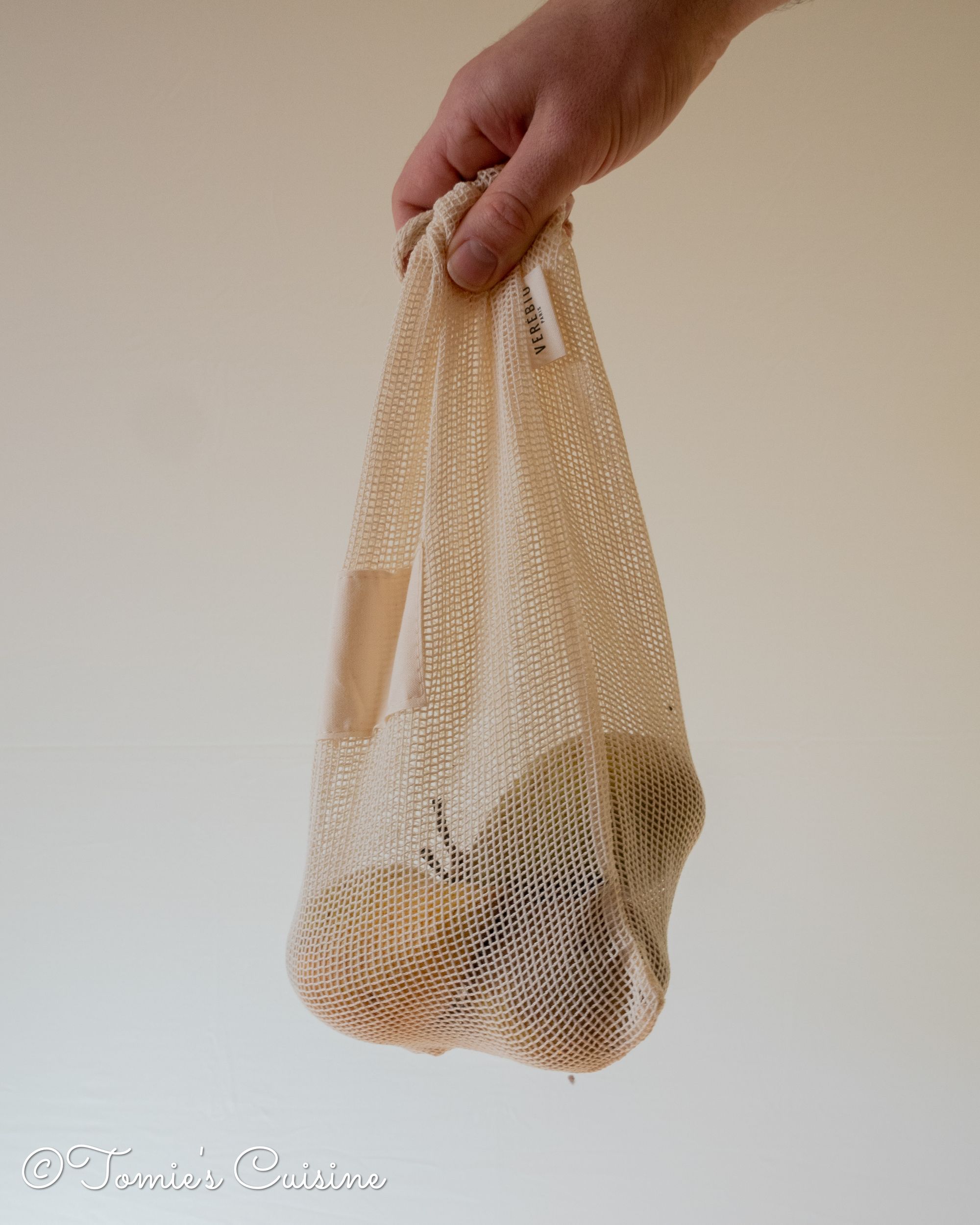 My mother in law bought some pears from a local farmers shop when I was doing the photo shooting, so I tried the mesh bag. Great timing!
Mesh bag
I think it's okay so far. The seam looks very sturdy as well. I think I can use the bag for a long time. You just need not be too harsh on the bags. 😅
Net bag
I think it's good to use as a shopping bag, but I never thought to buy a mesh bag as a grocery bag. The mesh makes it look fragile, and the holes. I guess I am more just not used to them, so I'm worried I will lose something on my way back from the shop. I'll let you know if I do in my follow up post!
French bonus bag, the baguette bag!
I bought this set because I like the design and they wrote "baguette Française". I think it's cute! That being said, we don't purchase baguettes that often, so I'm not quite sure how much use I'll get out of it. I thought the bag would have fit at least two of them.

Some other good reusable cotton bags available on Amazon UK
Reusable organic cotton mesh bag
Reusable produce bags for fruit and vegetable
Closing words
Overall, I like the product, especially the mesh bag. I think it will be my favourite! For the net bag, only time will tell. But its lightweight, so it's a great option as an emergency shopping bag. If I get an organic cotton bag for bread like sourdough, it will be complete! Also, I like the baguette bag's design, but we can only put one baguette or two batard bread. Which is not practical for a French family, is it? As far as we are concerned, it's fine, we don't eat many baguettes in the UK.
If you have any questions or would like us to test some specific veggies/fruits in the bags, please let us know on our Instagram, Pinterest, or email here! We'll make sure to add them to our full review!
Don't forget to subscribe to our email list so that you don't miss any of our future updates!