I never had a tofu teriyaki until I came to London. When I worked in a Japanese restaurant, they served various teriyaki dishes, and tofu was one of them. I wasn't sure if I'd like it, but it became one of my favourites once I tasted it!
Freshly prepared tofu teriyaki is still slightly crispy on the outside, but some parts are soaked in teriyaki sauce. That goes very well with the creamy taste of tofu.
I added steamed broccoli on the side with mayonnaise. The teriyaki sauce goes in between broccoli flowers, which goes well with mayonnaise! Don't forget steamed rice too! That's how I like to eat this tofu teriyaki.
Recipe
Ingredients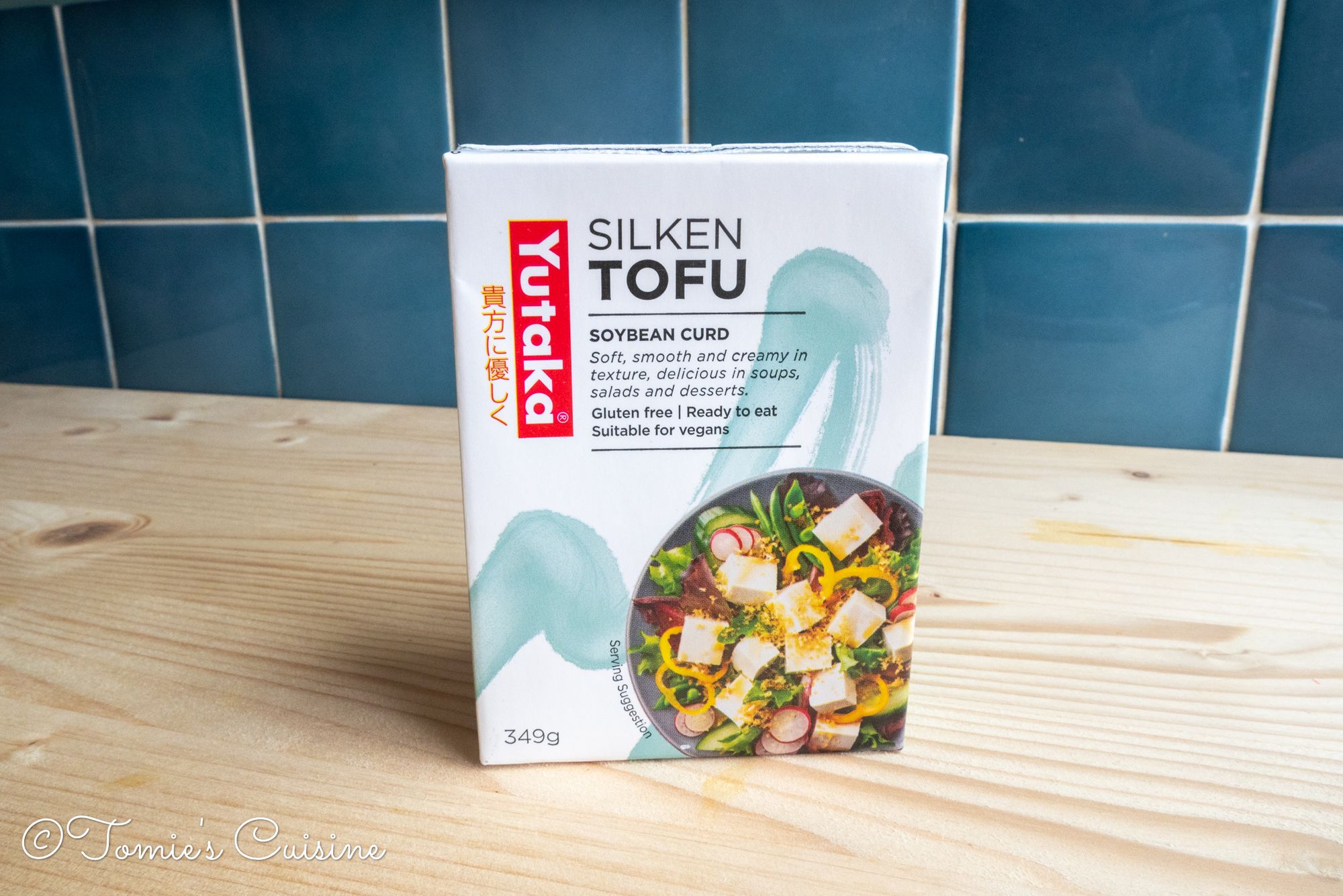 1 Soft or silken tofu
Corn flour
For the sauce
1 tablespoon of soy sauce
1 tablespoon of sake
1 teaspoon of mirin
1 teaspoon of maple syrup
Vegetable oil (I used rice bran oil)
The garnish of your choice
I like having this with some cooked broccoli.
Instructions
Mix all the sauce ingredients in a small bowl. Leave it on the side.
Take out the tofu from the package, rinse it with cold water and remove excess water with a kitchen roll or clean tea towel.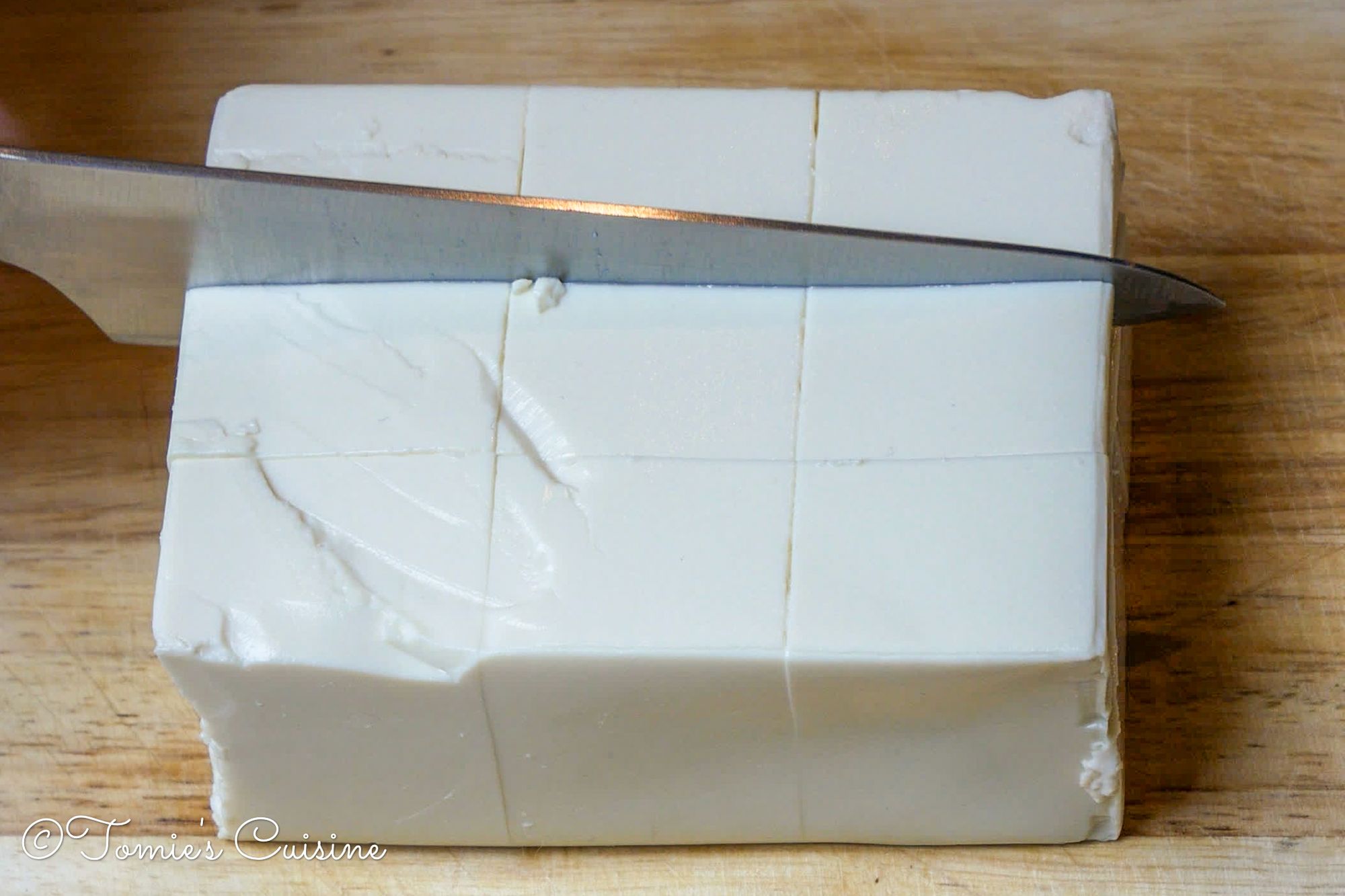 Cut the tofu into 9 or 12, depending on the size. I cut it into nine this time.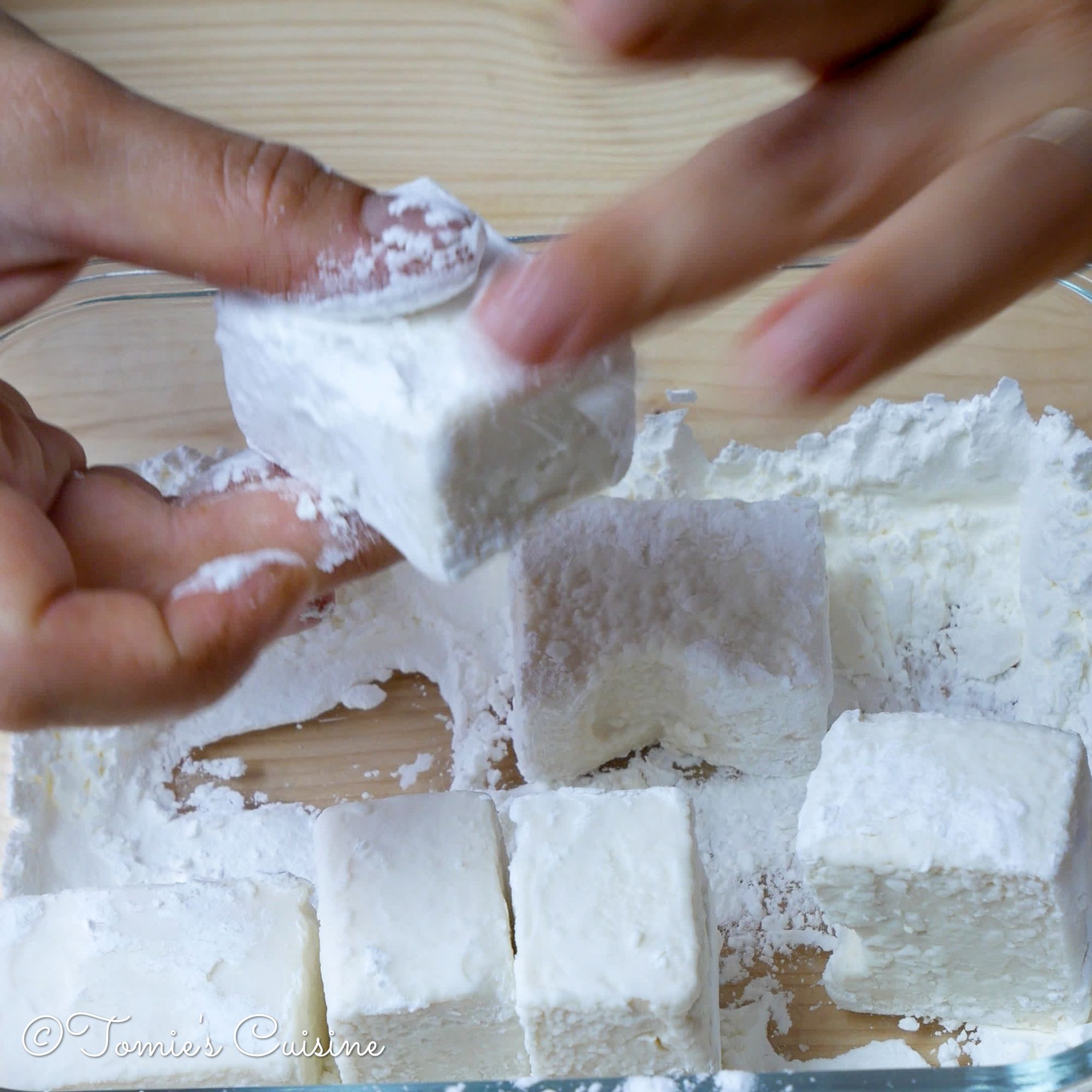 Prepare corn flour to cover the tofu – I put it in my square glass container. Have both the tofu and the flour ready next to the pan.
Heat a pan with medium heat and pour some oil. Coat the tofu with corn flour and add them to the pan one at a time. (tip!)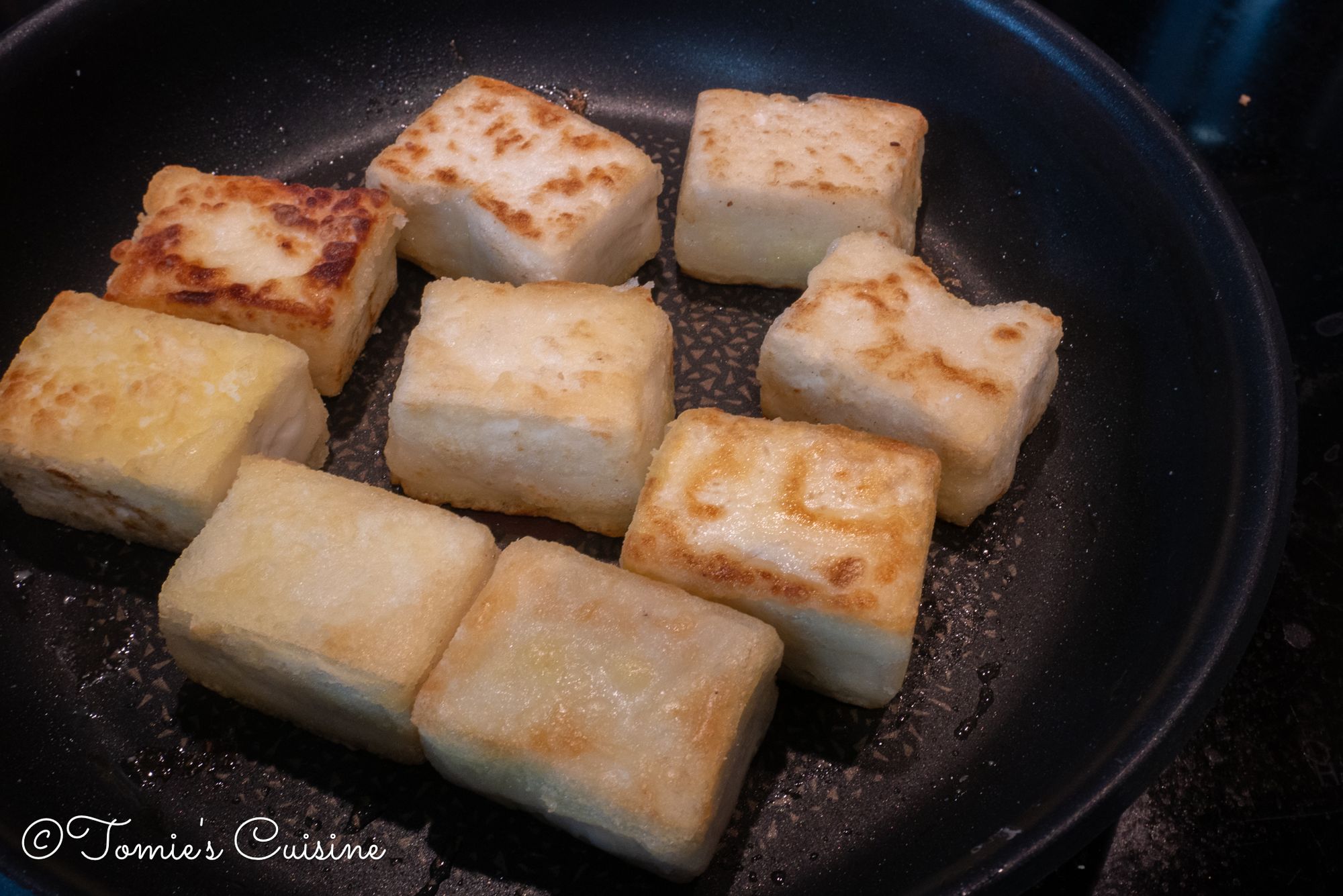 Flip the sides until they are all crispy.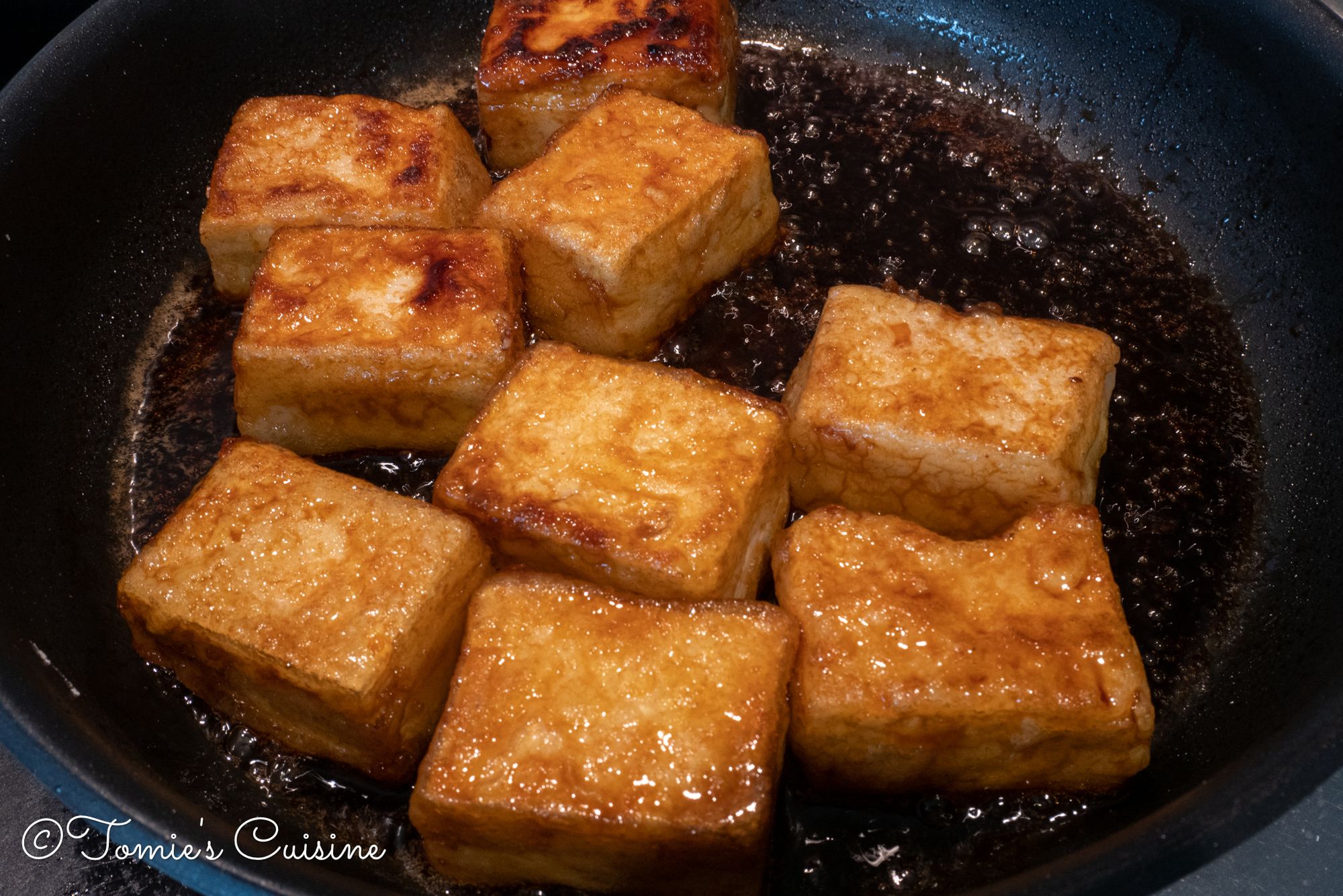 Lower the heat to low and add the mix of the sauce ingredients.
Coat the tofu with the sauce and cook until the sauce gets thicker. Keep an eye on them to avoid burning the sauce.
Serve with your choice of garnish.
Tip
It's essential to put the corn flour-coated tofu into the heated pan straight away. If you leave it on a clean surface like plates or chopping boards, the coated cornflour sticks to the surface, losing the coat.
Closing words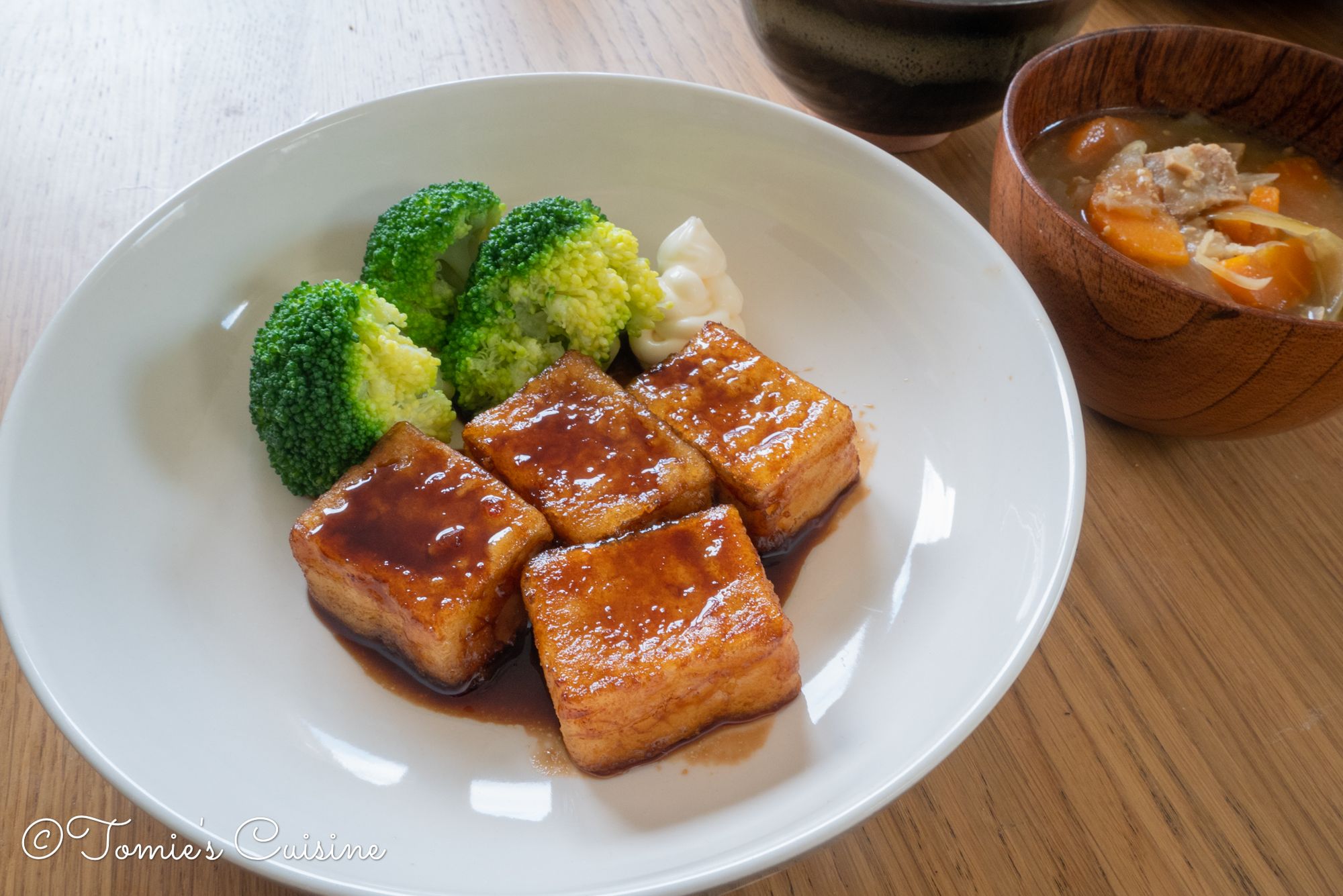 This recipe is also great to add to your bento lunch box! It is similar to the salmon teriyaki bento recipe we shared a while ago.
We'd love to see how you're using this recipe, so don't hesitate to let us know how it goes on Instagram, Pinterest, and Facebook. And if you're not already,  subscribe to our email list so that you don't miss our updates.