Last time (January 2022!), we looked at the laundry detergent offering from Smol, so today, we're reviewing their dishwasher tablets. Yes, we have been using them for over two years, so this review is long overdue!
Plastic-free, vegan and cruelty-free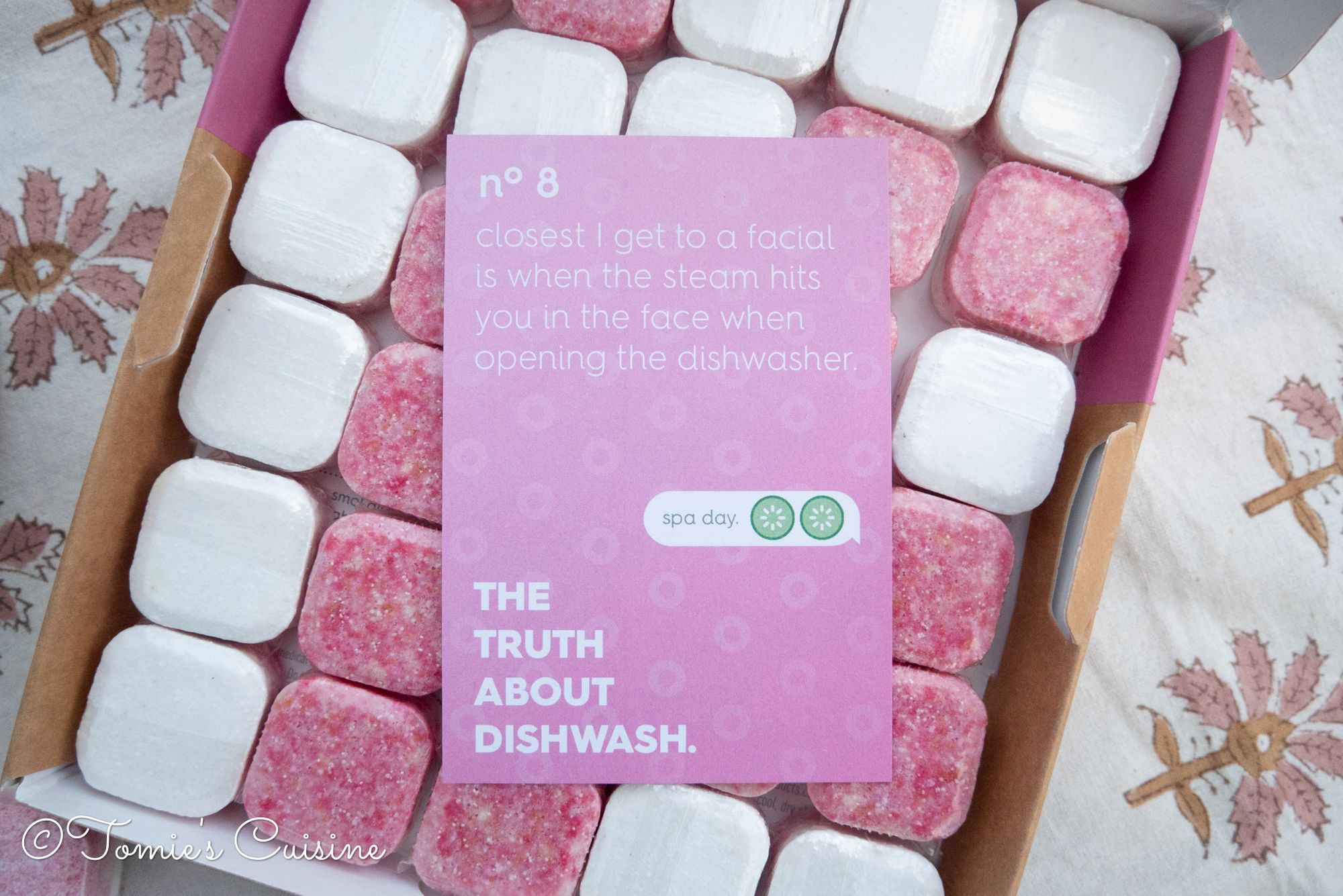 The Smol dishwasher tablets come in a recyclable paper box that fits in the letter box. Inside are only the tablets and a small piece of paper about dishwashing. They are vegan and cruelty-free and cost £5.80 for a packet of 30 tablets. Since it's a subscription, the 30 tablets are enough for a month (for us, at least). Smol offers nine tablets for £1 as a trial package. You can sign-up at the following link.
Storage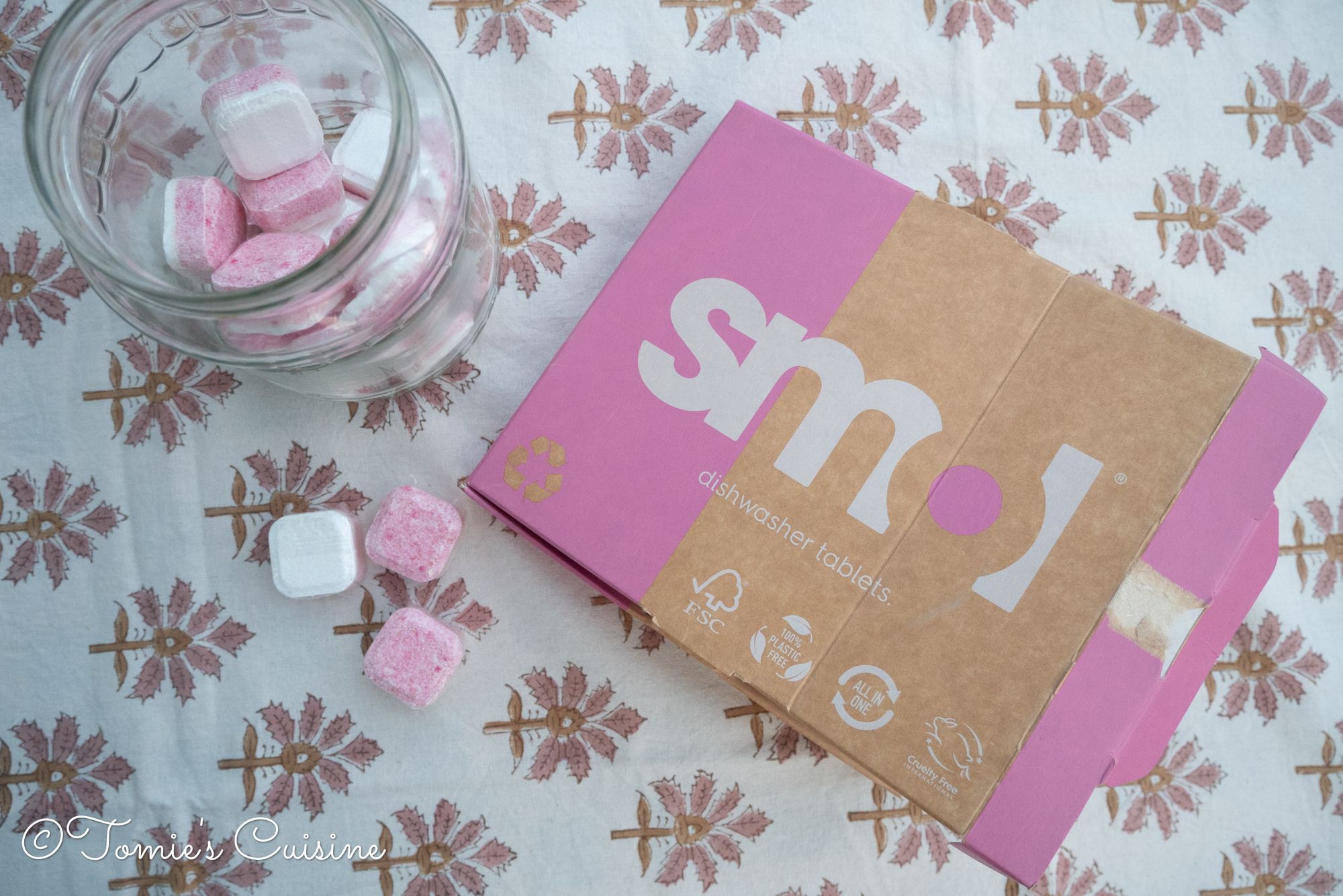 Since they come in paper boxes, I always store them in a glass jar. You can see how it looks in the earlier blog post about glass jars.
The jar serves a double purpose, we keep the tablets under the sink, so they won't be damaged if the tap leaks. The last reason? I found the perfect size jar for these tablets. 😉
Wash
Let's talk about the most crucial part. Does it clean properly? Yes. It does pretty well.
We currently use a rinse aid from Finish, but these tablets are "all in one". So, technically, you don't need dishwasher salt or rinse-aid. Although, your mileage may vary depending on how hard your water is.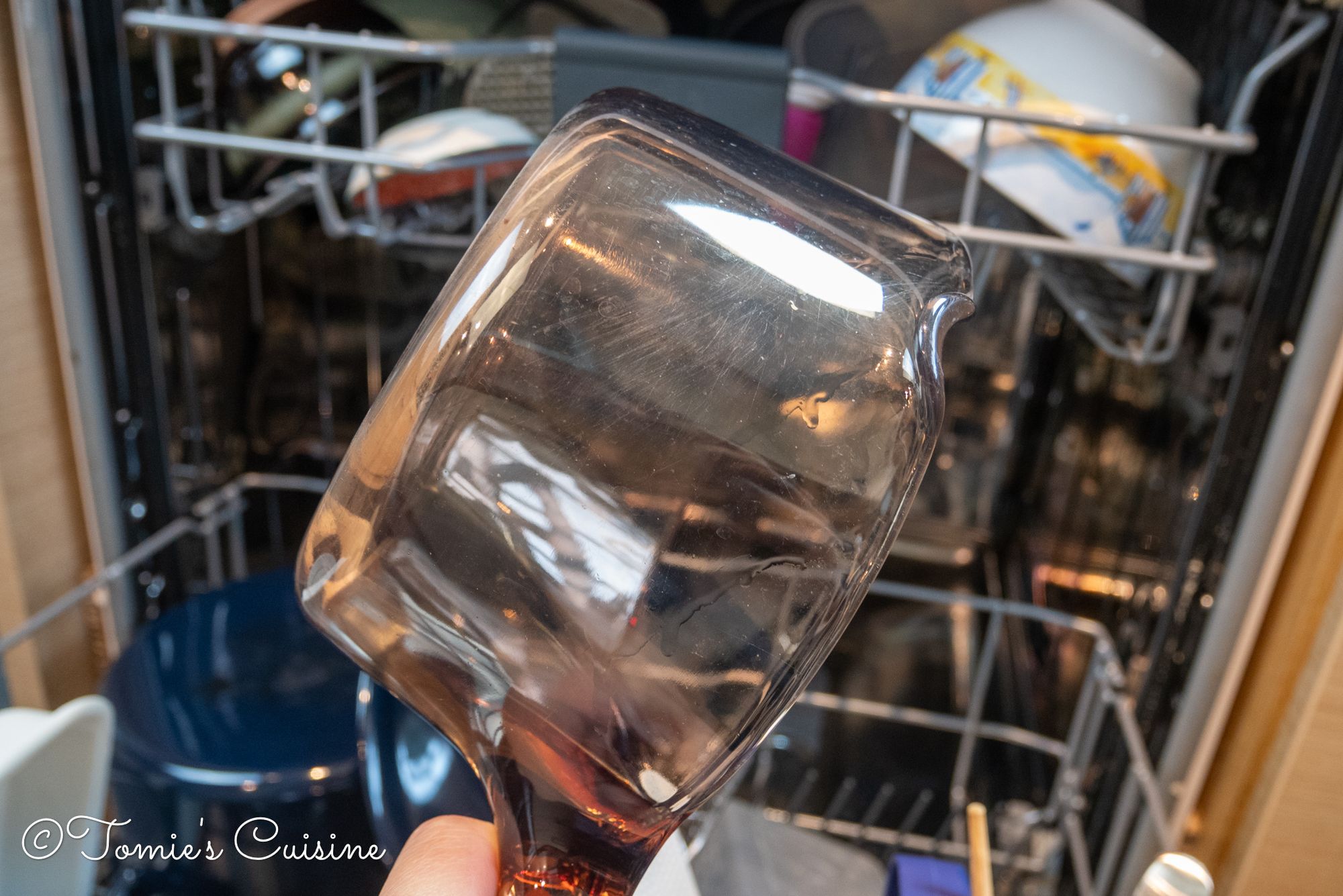 As you can see in the photo, the glass saucepan is spotless. I remember we used it to cook ramen noodles, but now it's nice and shiny!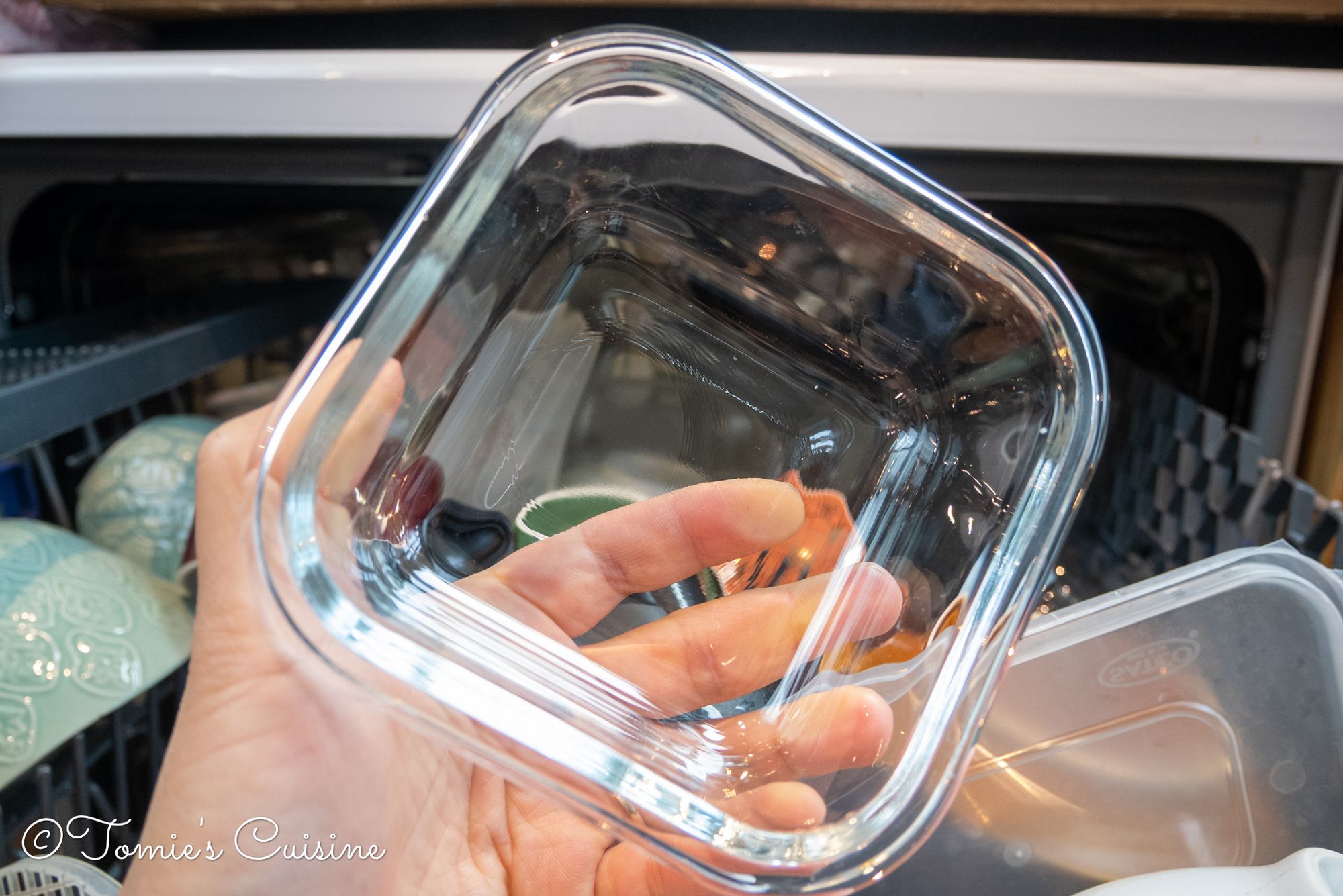 These are photos of my glass food container and white enamel tray. They came back completely clean and shiny after washing too.
So now you can see why we've been using them for over two years.
Just be careful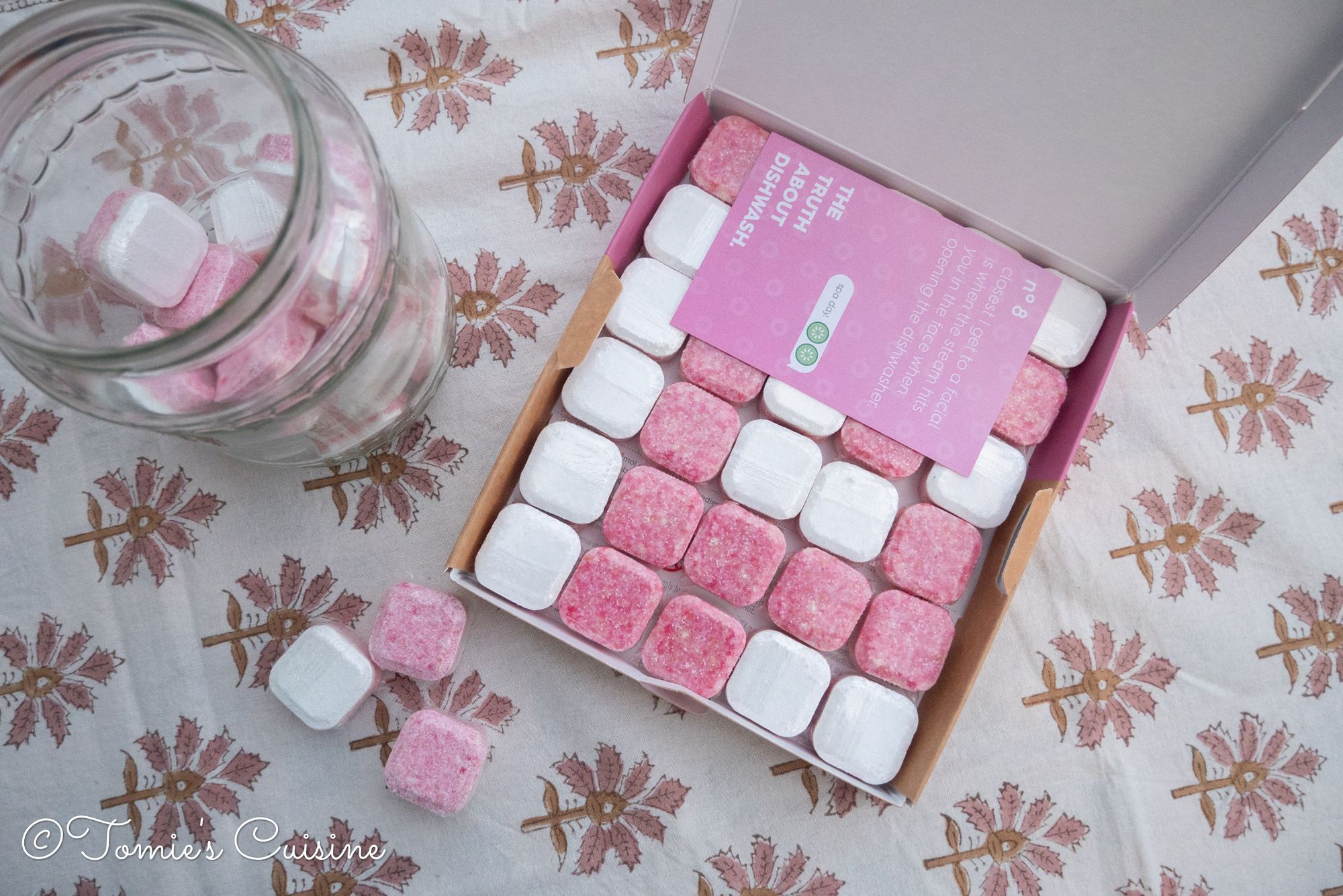 If you have kids, you should keep them somewhere unreachable or store them safely. When my husband saw the tablets for the first time, he told me they looked like sweets.
Smol's other products
Smol also has laundry detergent (you can read our review here) and other cleaning products. So far, we have only tried the laundry and dishwasher tablets, as that's all we needed.
If you're interested in trying them, they have a free trial for both of these products, and you can sign-up here.
Closing words
We have been using this product and are happy with it, but we're always looking for something new to try! So don't hesitate to share your ideas or questions on Instagram, Pinterest, and Facebook. And if you're not already,  subscribe to our email list so that you don't miss our updates.