What we usually eat at home
My husband loves Japanese home cooking, so most of the time, I prepare Japanese food. As I mentioned, we buy salmon or mackerel when buying fish. Those two are our favourite to grill with some sprinkle of salt.
When I prepare a Japanese-style meal, it comprises either meat, fish or tofu for proteins, salad, steamed vegetables, soup for vegetables, and rice for carbs. When I can't prepare much, I prepare at least a combination of protein, vegetables and rice.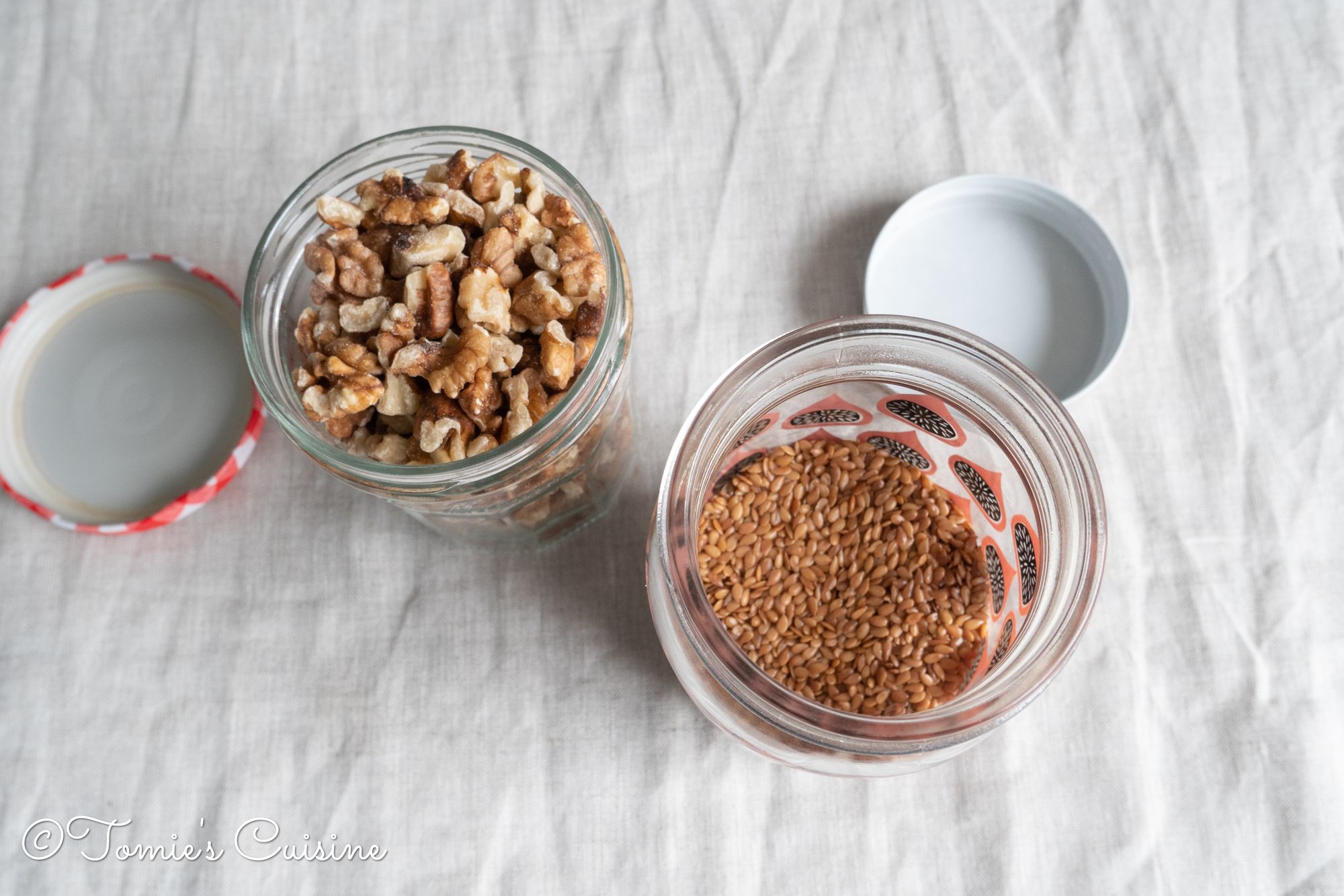 I think a meal containing some different ingredients is very healthy and enjoyable. I have little time to prepare fancy meals every day, so I stock some small dry ingredients all the time, like seeds and nuts. Then I just sprinkle them on a dish to give it a nice flavour and crunchy texture.
What we have in our cupboard
I am also careful with which condiments we use, such as oil, salt and sugar. We mentioned this in the previous blog post, so here I will explain what we have in our cupboard. Let's go!
Oils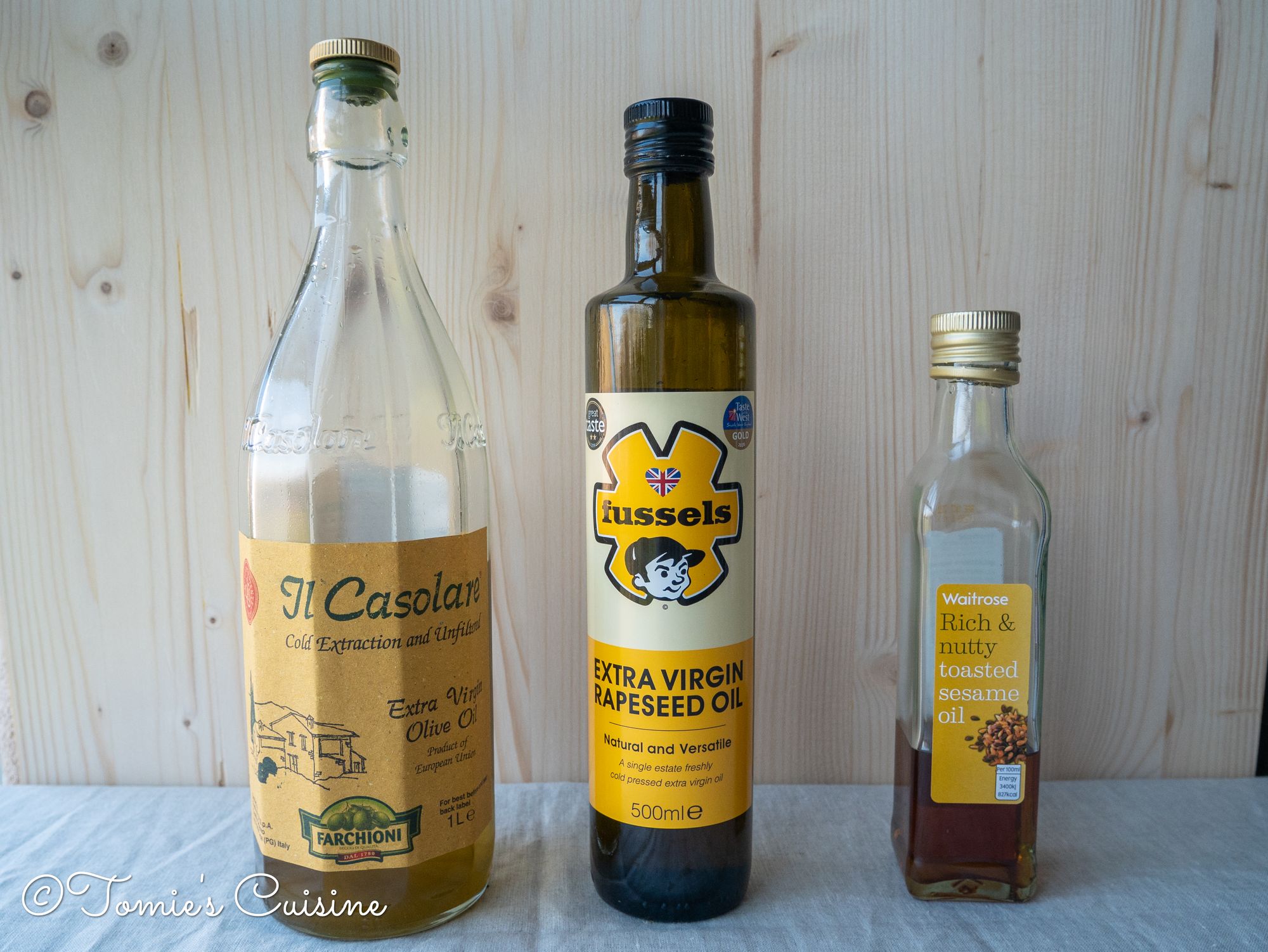 I use the "healthier oils" when cooking. These are cold-pressed rapeseed oil, extra virgin olive oil, coconut oil, sesame oil and rice bran oil. Let me explain how I use each of them.

I used this at a restaurant I worked at in London. They have a beautiful bright yellow colour and nutty taste. I enjoy using them to make dressing or drizzle over foods, as I did with my Jerusalem artichoke soup!
It is rich in Omega 3, 6 and 9.
Same purpose as rapeseed oil, but more for Italian or Spanish cuisine. My husband loves to sprinkle it over salad and put some salt and pepper.
Great for heart health.
Sesame oil
This oil is essential for preparing oriental dishes. I use it more often to make some salad with some seaweed and salt. Oh, and when I'm preparing (and eating!) dumplings too!
High in antioxidants.
I use coconut oil for baking, cooking and I take a little to put on my hair after a shower.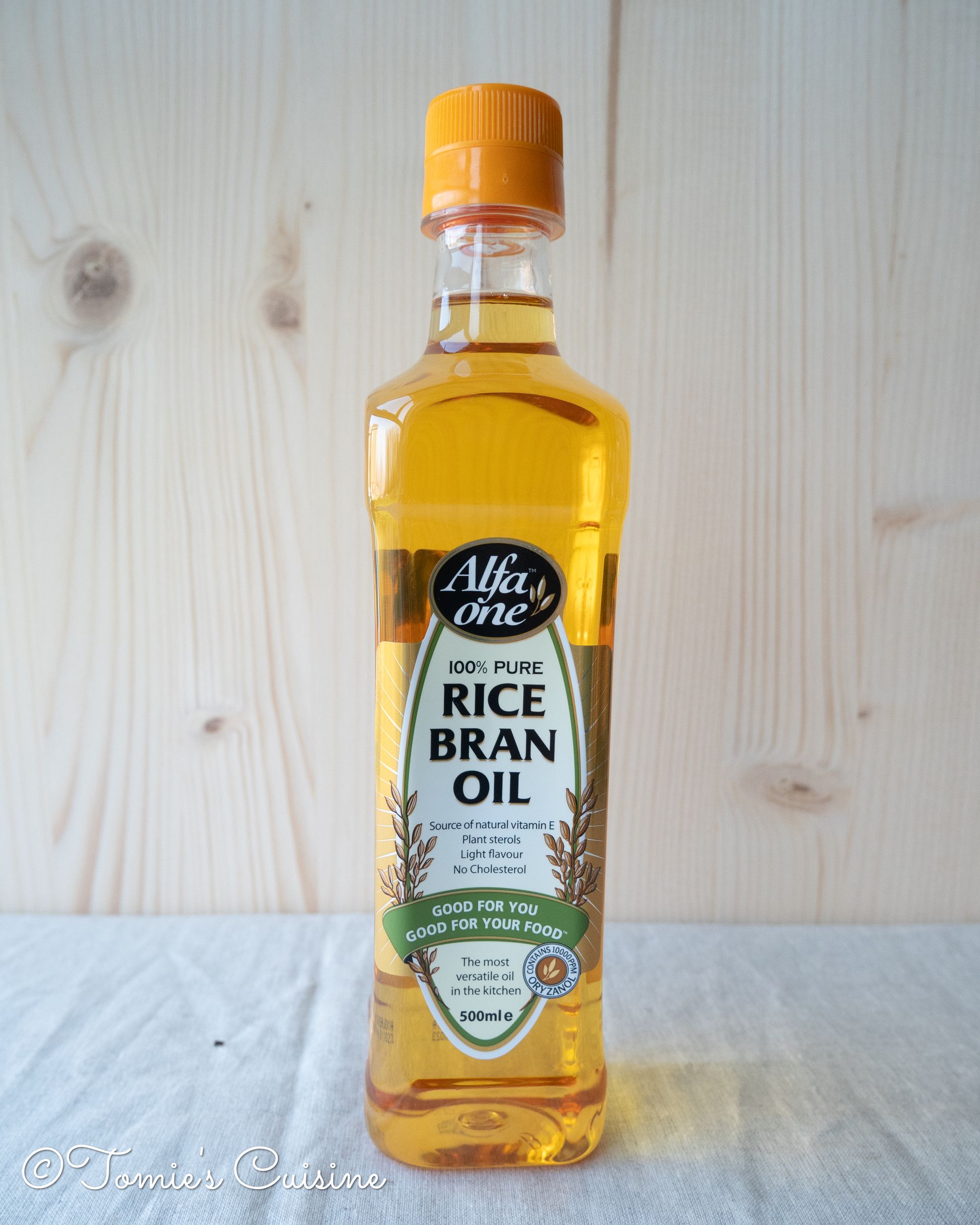 This is the newest oil I bought! I am using it to fry and bake. It doesn't have a strong flavour like olive oil, so it's perfect for baking. That's why I prepared the carrot cake with rice bran oil instead of vegetable oil — and it was delicious! Its only downside is that it's a tad more expensive than vegetable oil.

Cholesterol-lowering effects.

Products from my husband's country: Salt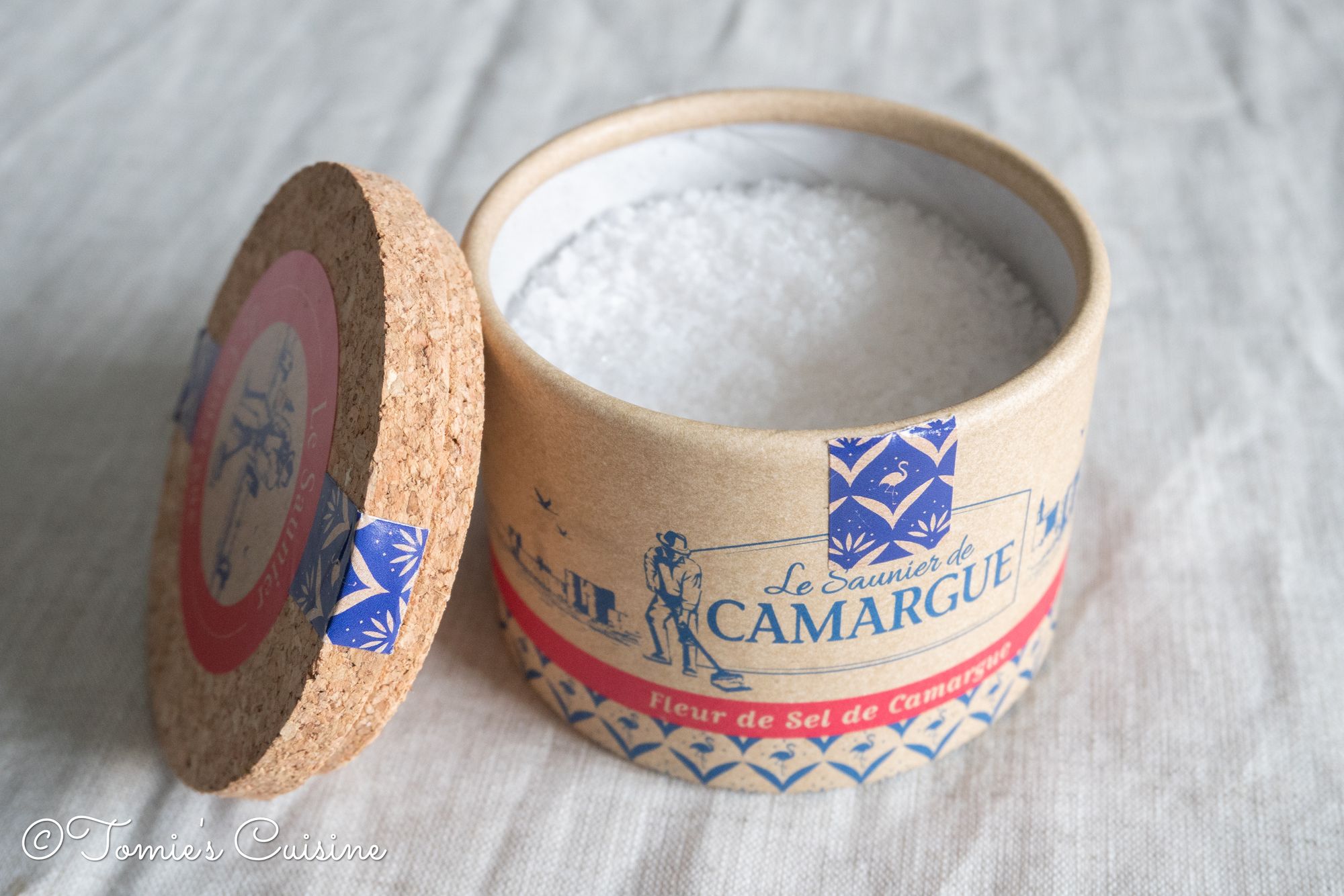 My mother told me to use good salt when cooking. Since then, whenever I go to France to see my family in law, I bring back some salt from Guérande or Carmargue.
Plant-based milk: Oat milk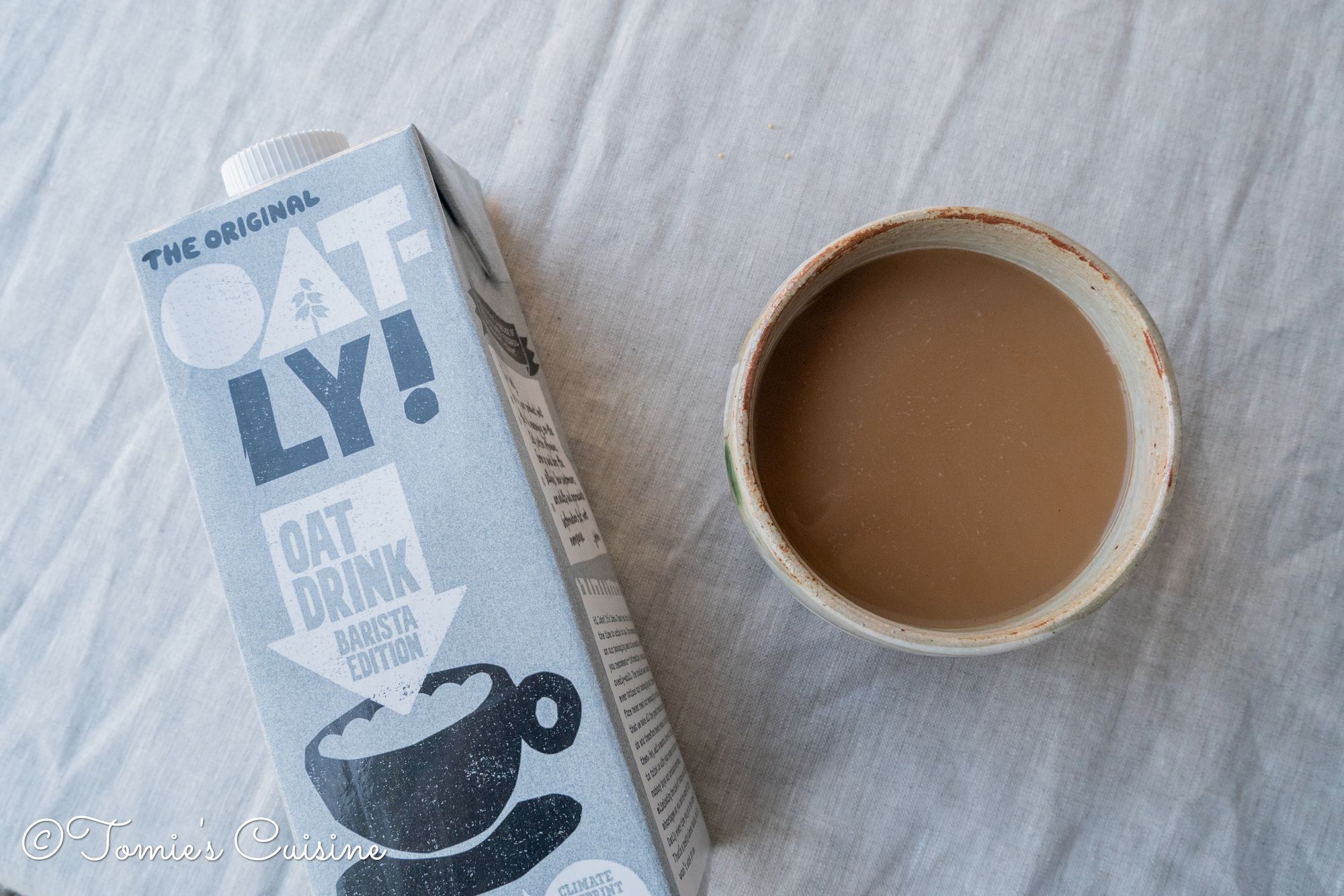 We used to drink cow milk a lot, but we stopped because we found a great alternative, oat milk. It tastes great and is better for the environment.
I enjoy using it to make creamy soup like my mushroom soup or Jerusalem artichoke soup from previous posts. My husband is a huge fan of dairy products and used to drink a lot of milk, but even he is happy with oat milk. We still consume cheese and butter, though. But rarely, like a special treat.
Trying to make some condiments by myself
Miso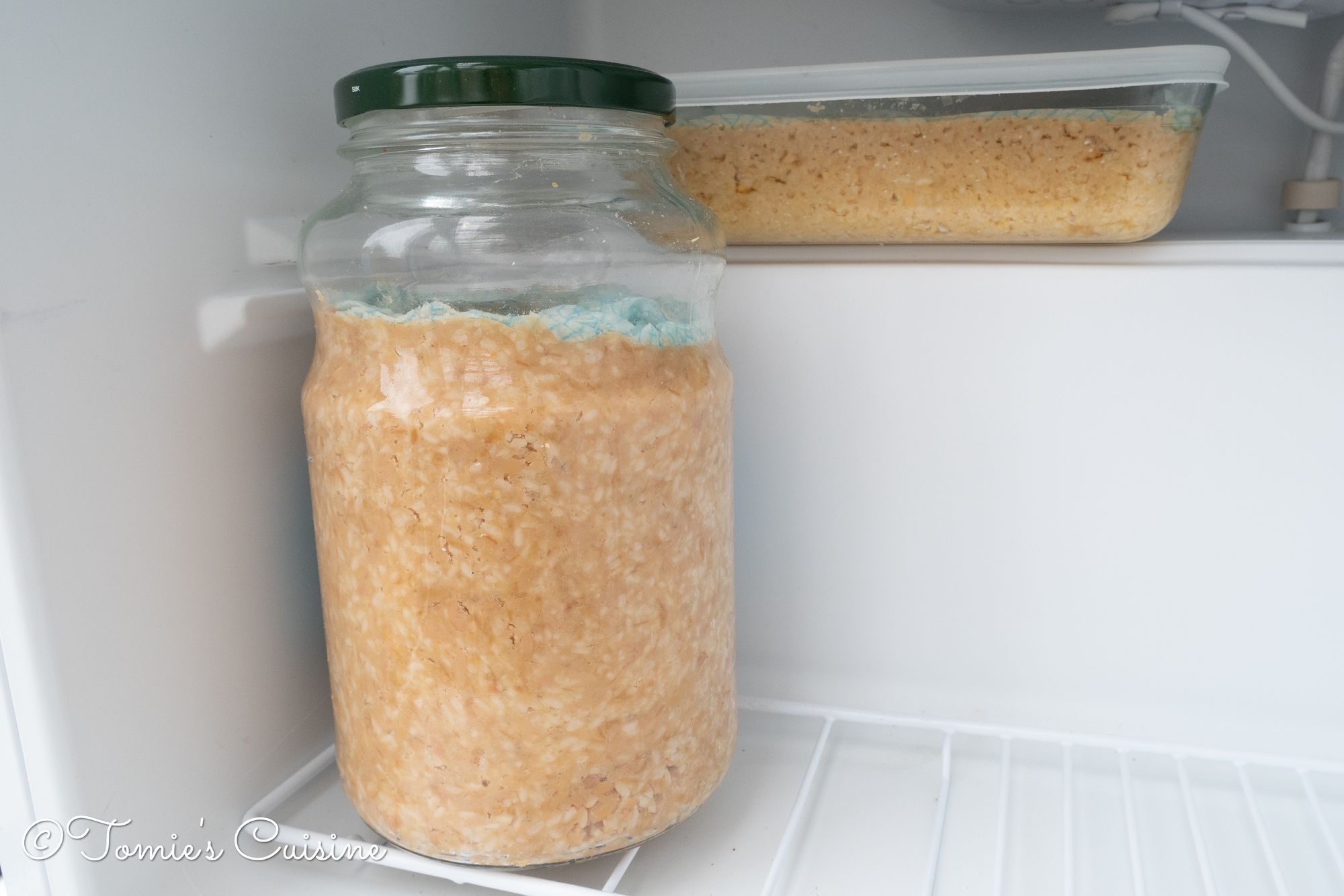 I posted this on my Instagram a few weeks ago; I learnt how to make homemade miso from my mum! Now it's fermenting in our unused small fridge (we turned it into a makeshift fermentation room). My mother is making miso by herself at home in Japan, and I wanted to know how she does it because it's tasty! Once my miso project is successful, I will share the full process and recipes that go along with it!

One day when I have more free time for myself, I want to prepare homemade soy sauce too.

Salad dressing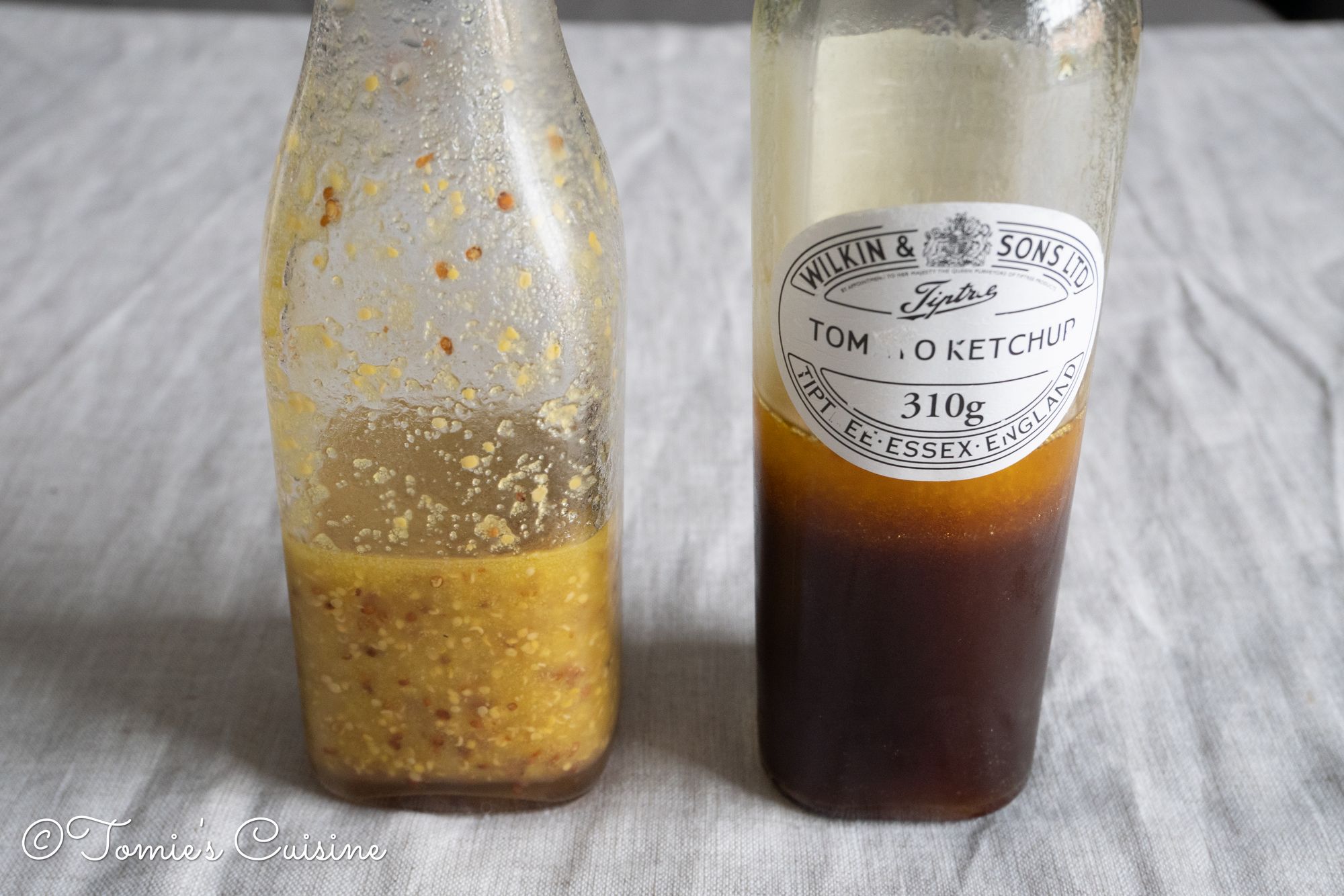 I don't buy dressing anymore because they are simple to make with few ingredients. What I usually make is a French vinaigrette that I learned from my father-in-law. Straightforward to prepare and just as delicious!

When we don't have any dressing prepared (or just want to change), we simply toss the salad with extra virgin olive oil, sea salt and freshly grounded pepper. Adding some nuts brings out its flavour even more.


Closing words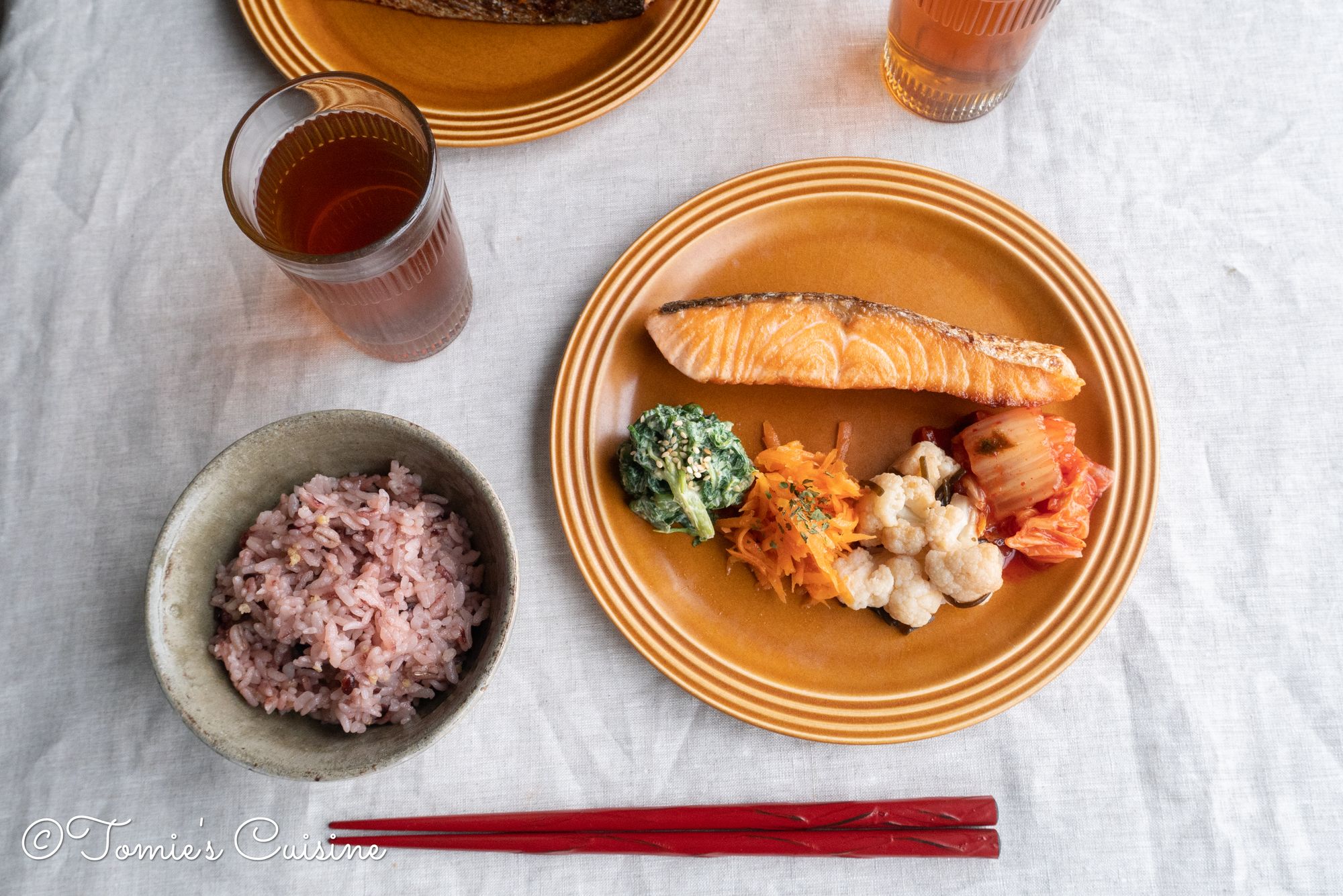 This is pretty much what I use when cooking food for my family because I want to keep us all as healthy as I can. Although I graduated in food and professional cookery, I am thinking of doing some extra academic research to better articulate why some ingredients are good for us. So look forward to a few more posts on this topic! This will be great for me to ensure that I am doing it right, too.

Please let us know on our Instagram, Pinterest, or Facebook about your favourite ingredients. We'd love to know and try them too!
The next chapter of this series will be "After the meal". I'll talk about what we do to reduce our food waste and what we have after meals to help with our digestion. Don't forget to subscribe to our email list so that you don't miss any of our future updates.