Intro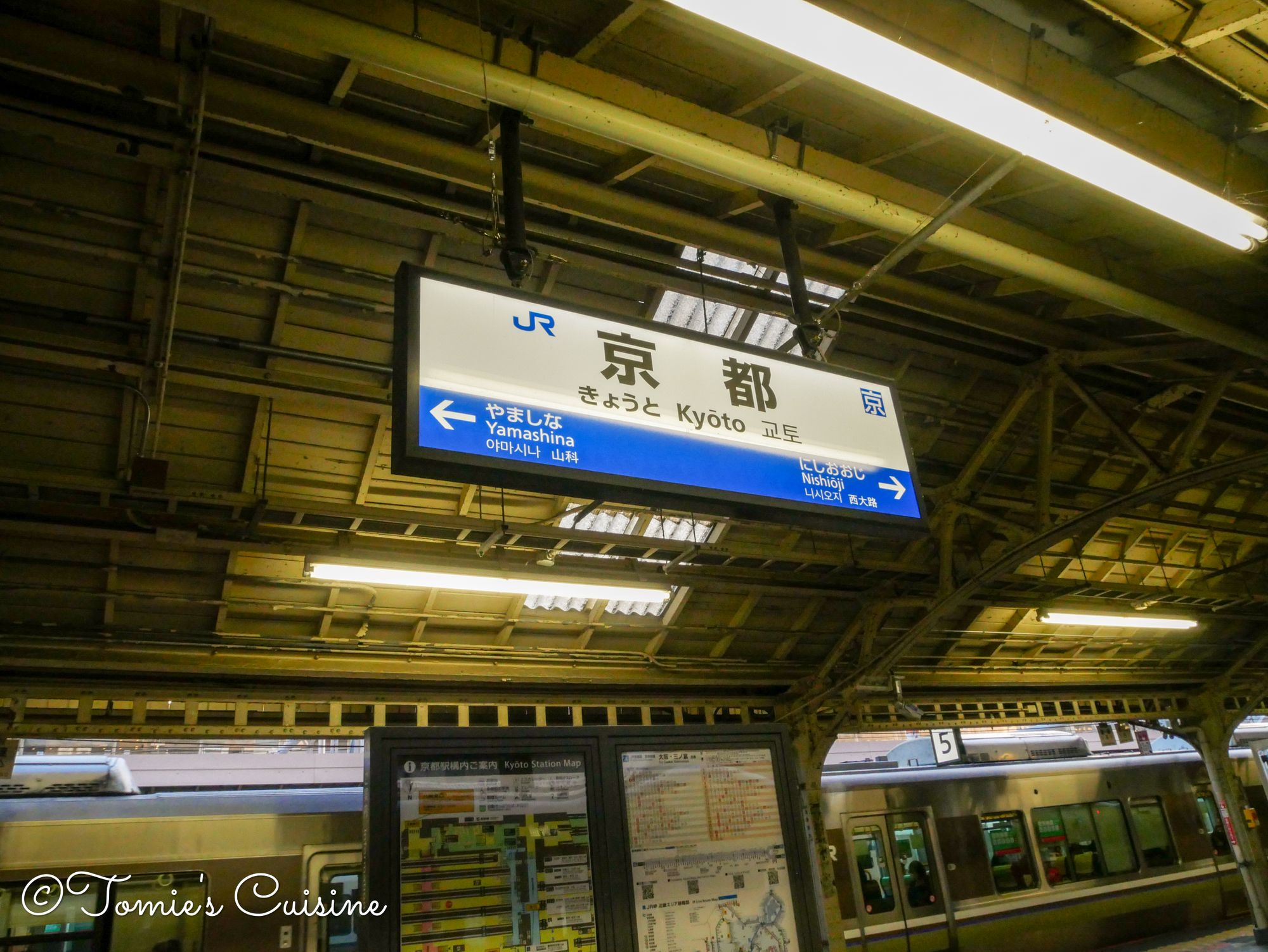 After we left Otsu, we took a train to Kyoto. It's our second time visiting Kyoto. But the situation was completely different.
How to get to Fushimi Inari?
From Otsu station to Kyoto station
It takes only 10 minutes via the JR Tokaido mainline.
From Kyoto station to Inari station
It takes only 5 minutes via the JR Nara line.
Pretty easy, isn't it?
Influence of Covid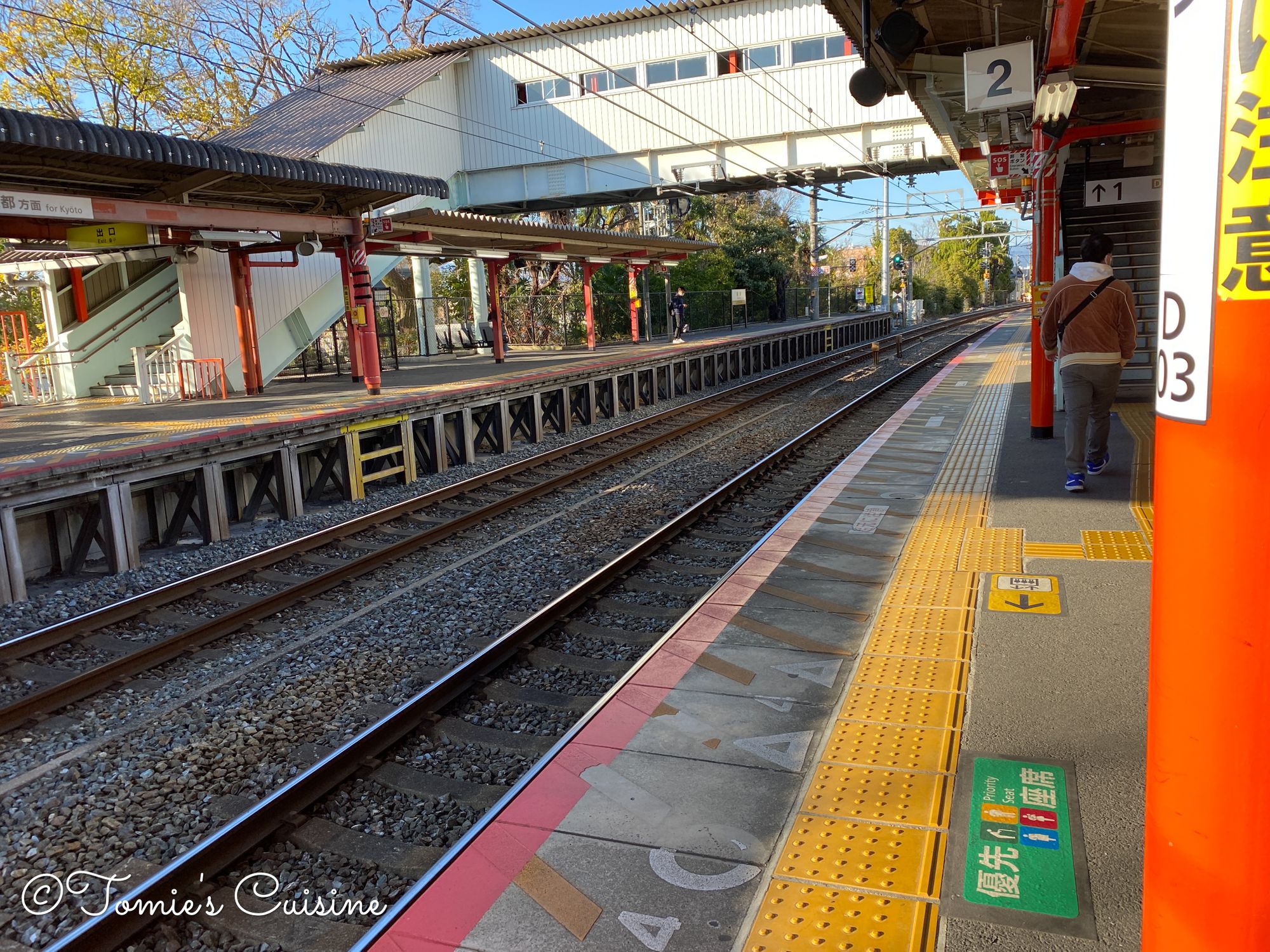 When we visited there in the spring of 2019, to say that Kyoto was crowded was an understatement. I saw more people from overseas than Japanese tourists or locals. I still remember how packed the platform of Inari station was. Many people were waiting for the train to go back to Kyoto station after visiting Fushimi Inari. The train to go towards Nara was packed until the train arrived at Inari station. I asked my husband if he wanted to stop there to see Fushimi Inari just in case, but the answer was a resounding "No". So we continued our train journey to Uji, the place famous for green tea and the temple called "Byoudouin Hououdou". (We will talk about this trip on the next Japan trip blog!)
In winter 2020, Covid turned the situation on its head. There were much fewer people, and the few people we saw were locals or Japanese tourists.
So we decided to go to Fushimi Inari to see by ourselves why it was so famous.
What is Inari known for?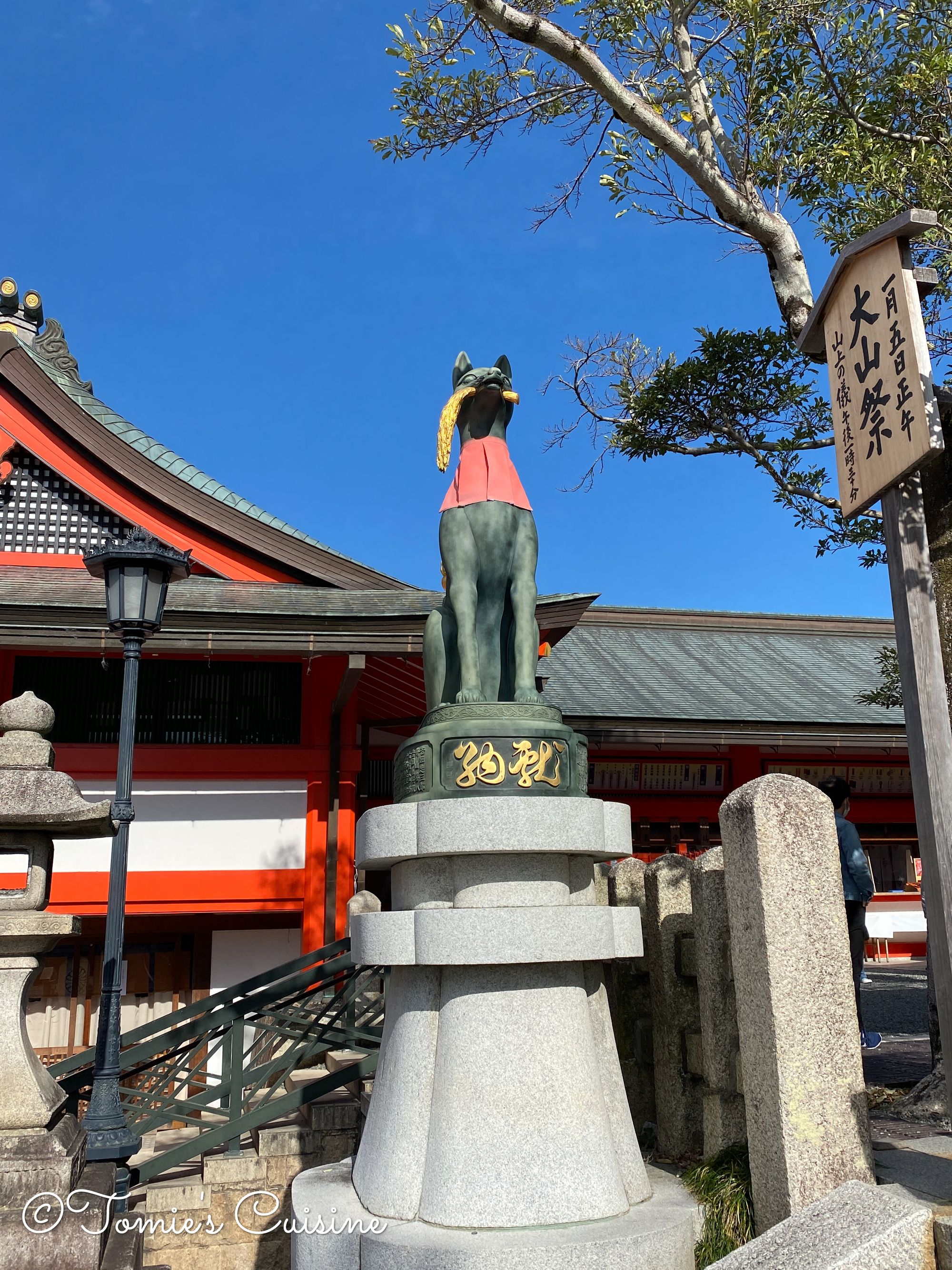 It has been 1310 years since the shrine's establishment in 711. From the literature dating back to the Heian period (794 -1185), Mount. Inari was a spiritual place for people to visit to get a blessing from Kami (god).
There are 30,000 Inari shrines in Japan, and the Fushimi Inari is the headquarter of all Inari shrines. Although Inari started as the Kami of rice and agriculture, they are now famous for the blessing of good business, industrial rise, the safety of your family, traffic safety, and improved performing arts.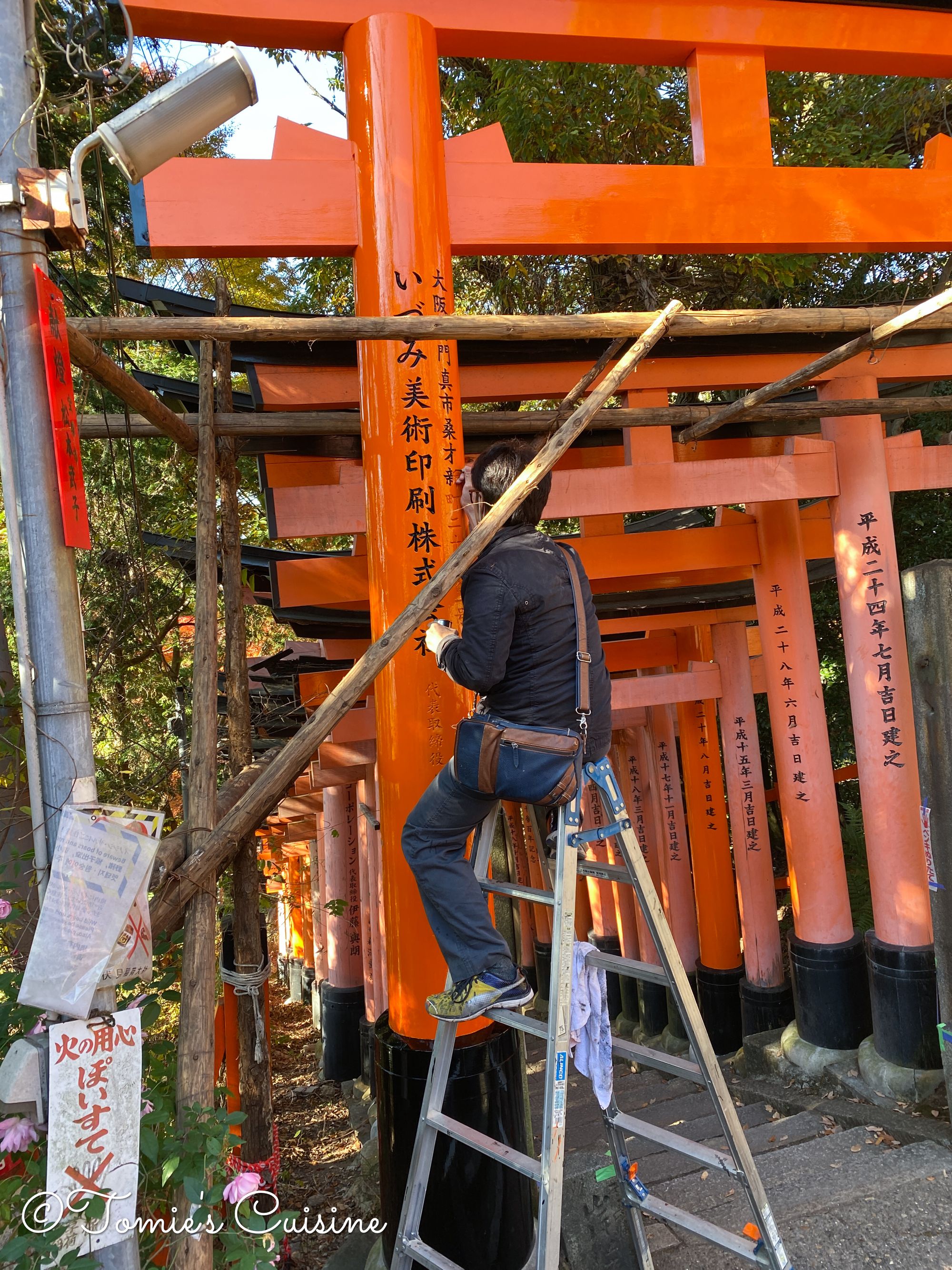 They are known for their beautiful architecture, especially their "Senbon Torii" which means "one thousand Torii gate". These Torii gates are donations from people or companies to the shrine; when the shrine places the gate, they write the donator's name on it. Toyotomi Hideyoshi started this habit when he donated the Romon Gate in 1589 during the late Edo period (1603 - 1867). Now they have around 10,000 of them along the route to go up the 233 metres of Mount Inari.
See more detail on their official website!
Going up the Mount. Inari from Fushimi Inari-Taisha!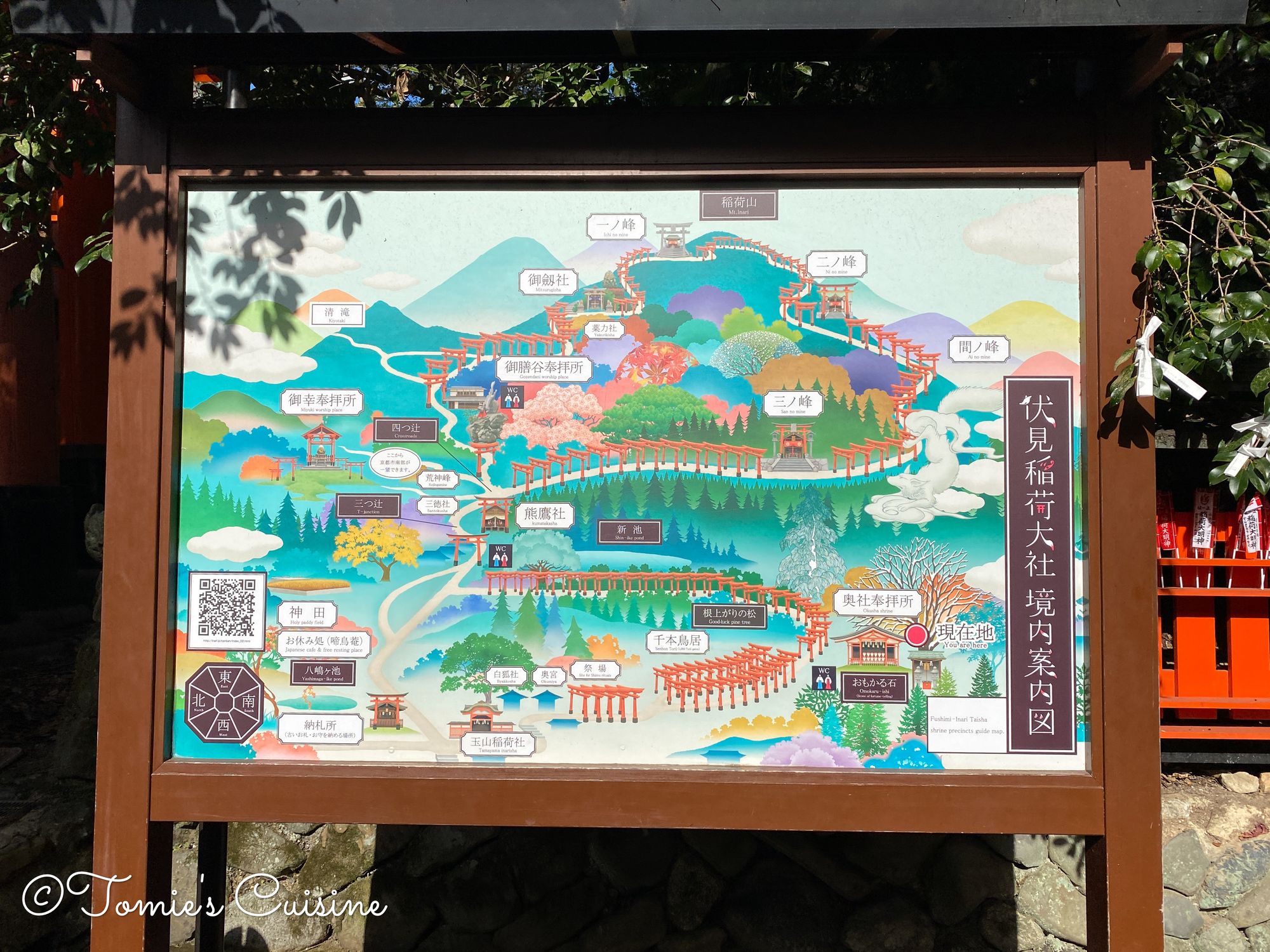 Both of us like to go hiking, and since we didn't have much time in Kyoto, we decided to make the most of our visit to Fushimi Inari by going to the top of Mount Inari.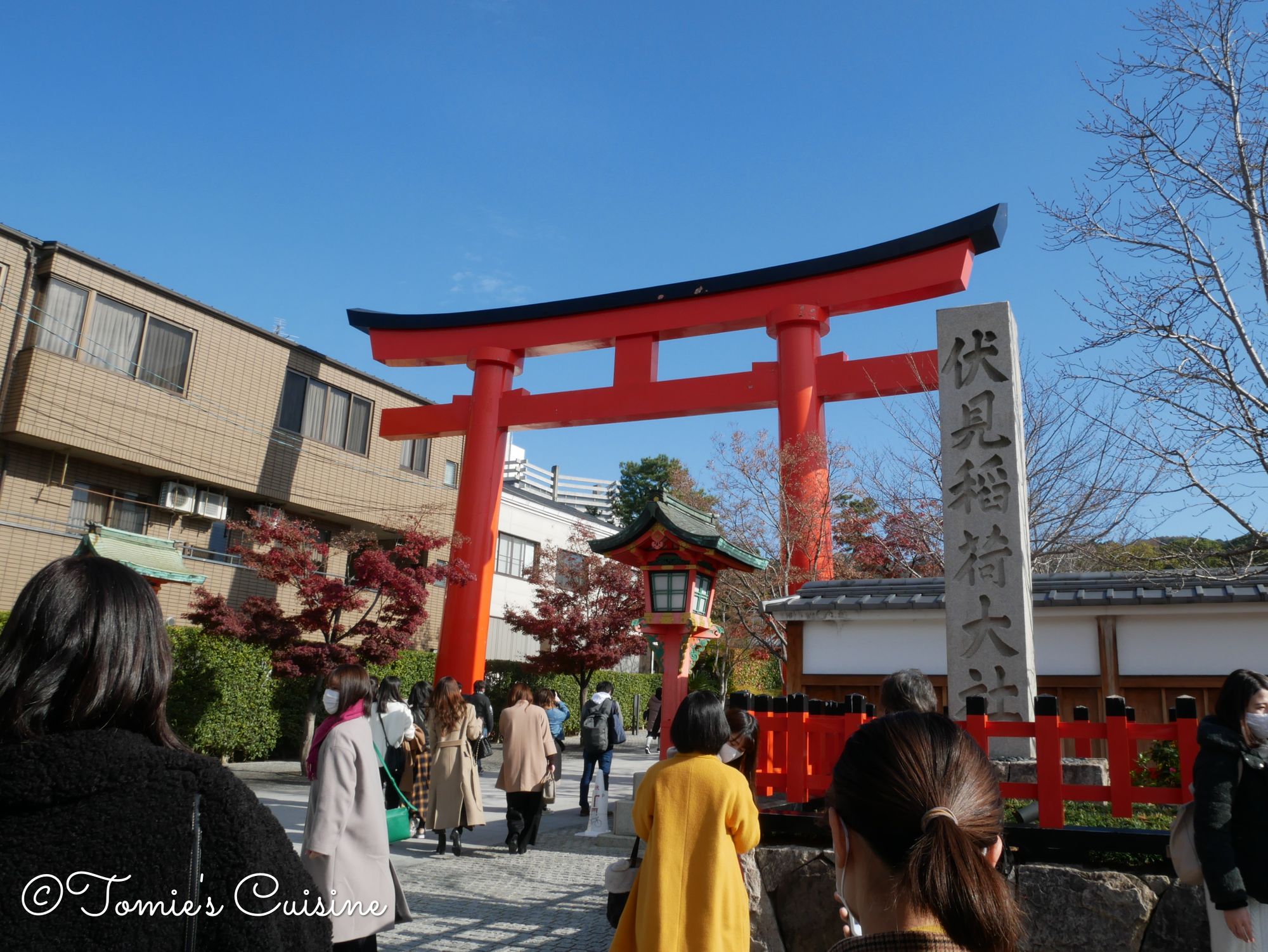 Important tip! When you are going under the Torii, bow once when you are going under and make sure you do not walk in the middle of the path. It's because Kami use the middle of the way to go through. If you are not Buddhist and you know this, people will be impressed! There are even some Japanese people who don't know about this.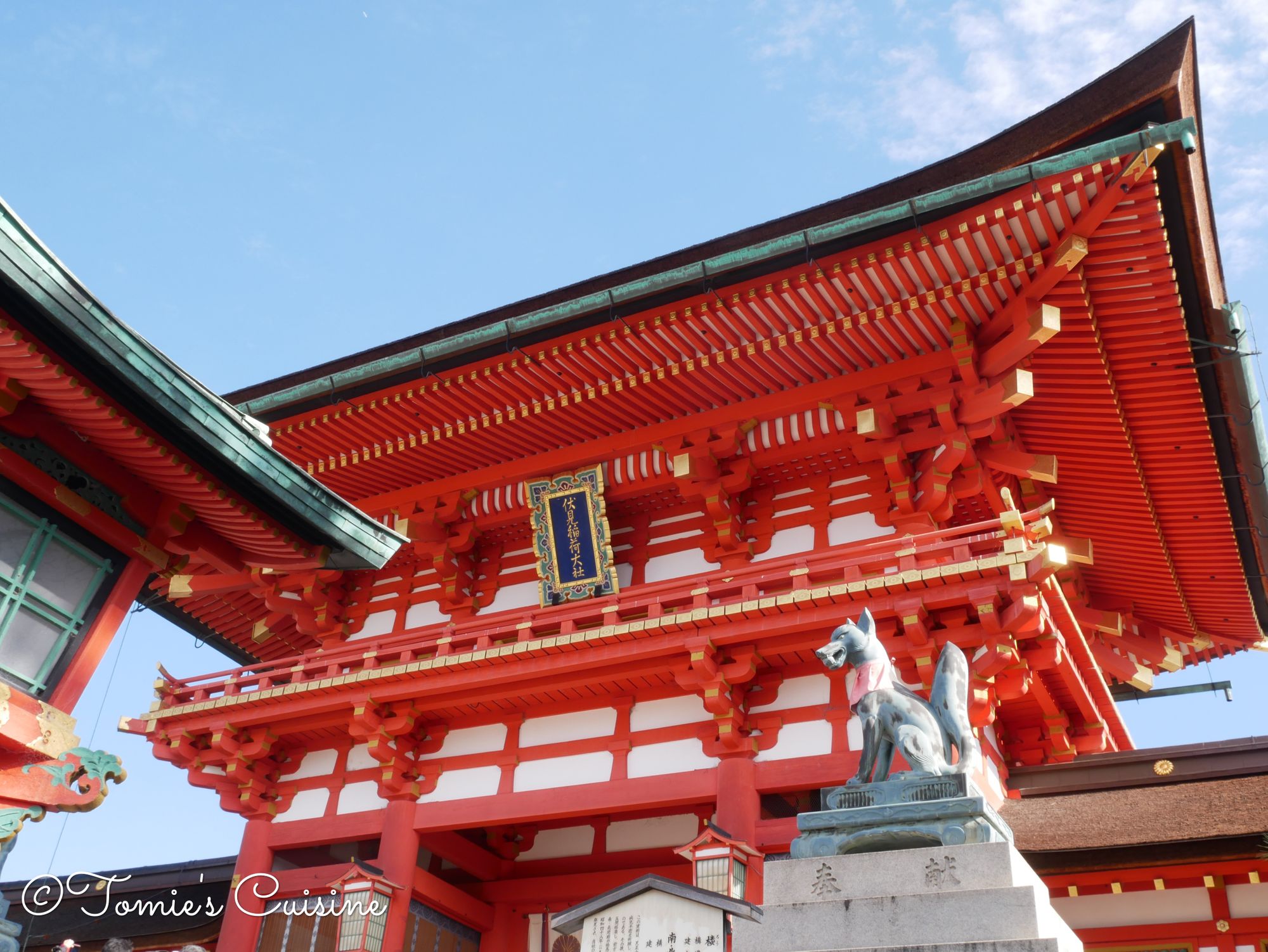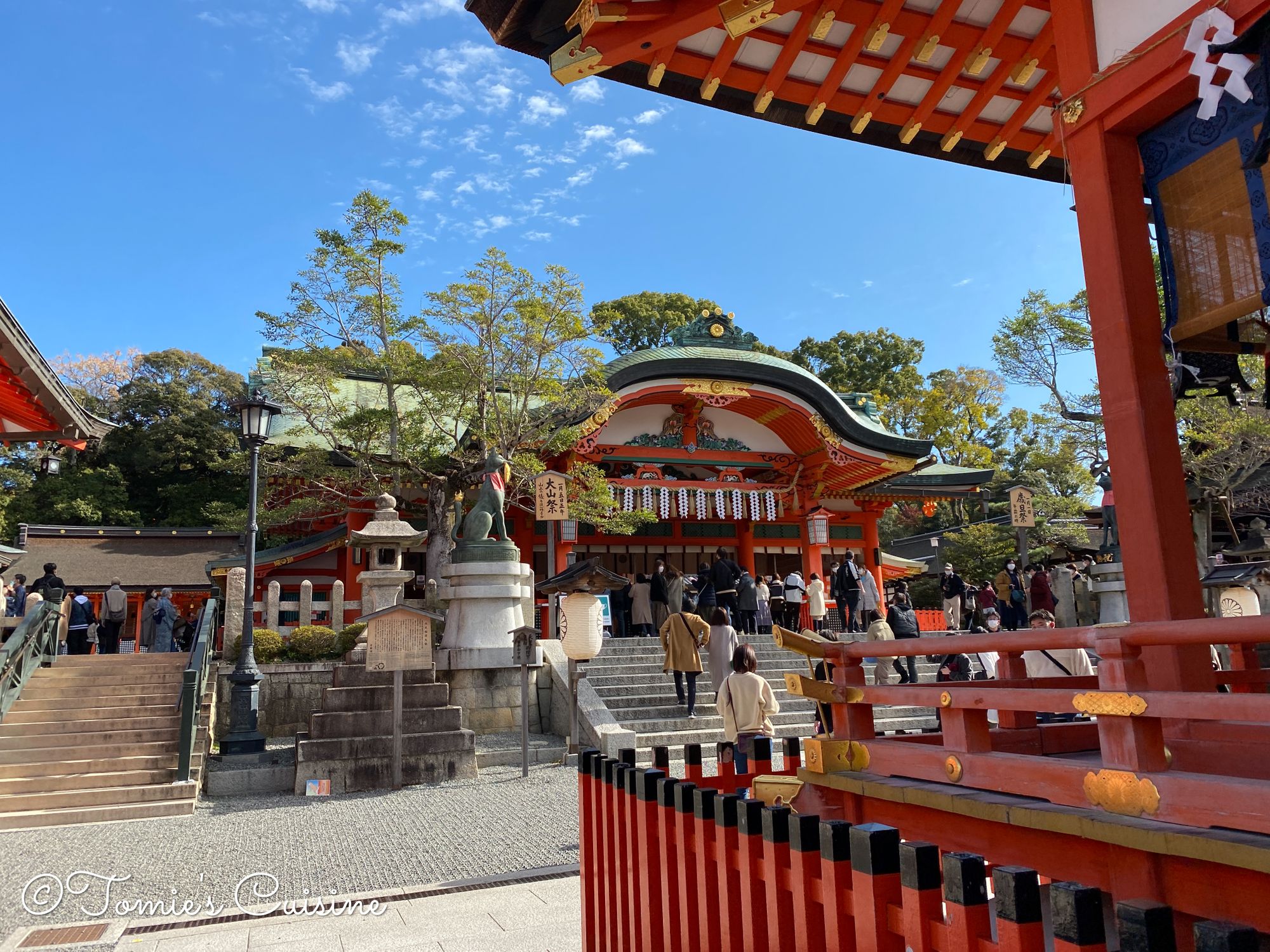 When going through the gate, you can see the beautiful tower gate called "Romon" with two foxes on each side. Go through there, and you will see the main shrine building called "Honden". Honden was burnt down in 1468 but rebuilt in 1499.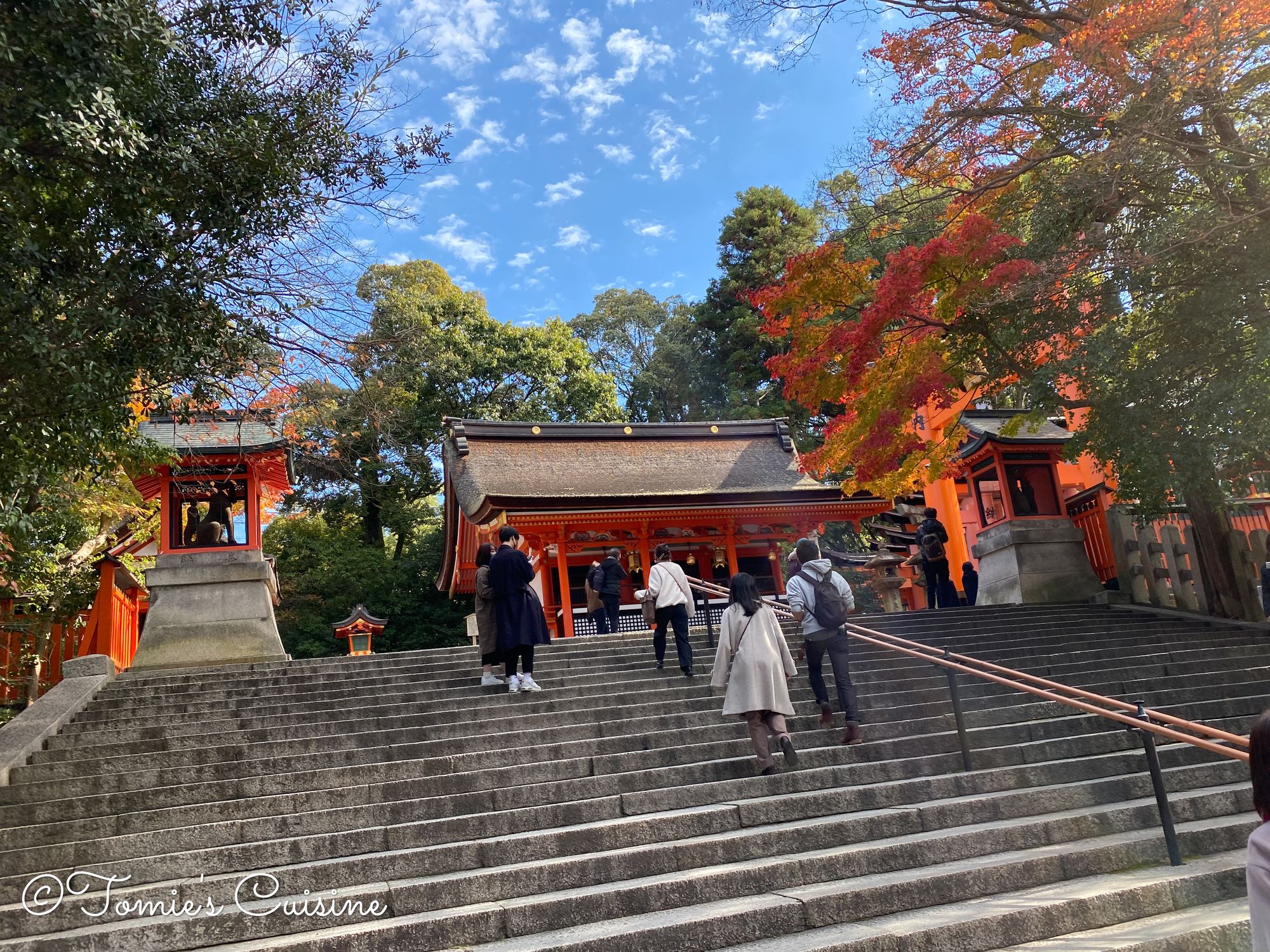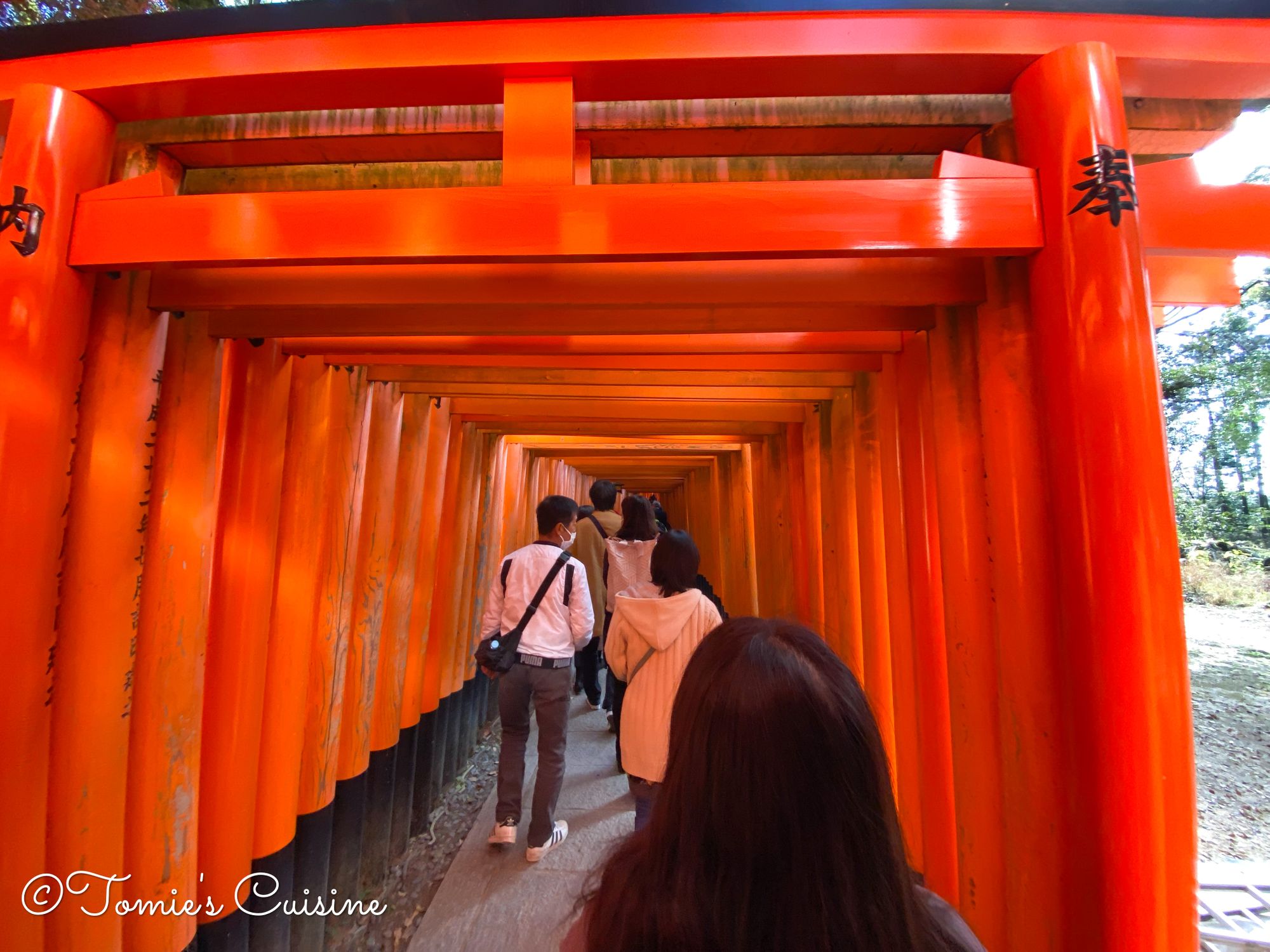 After the Honden, go through the "Saijou (site for Shinto rituals)", and you will find the famous "Senbon Torii". There were quite a lot of people stopping there to take photos. I can't imagine how packed that place was before the pandemic happened.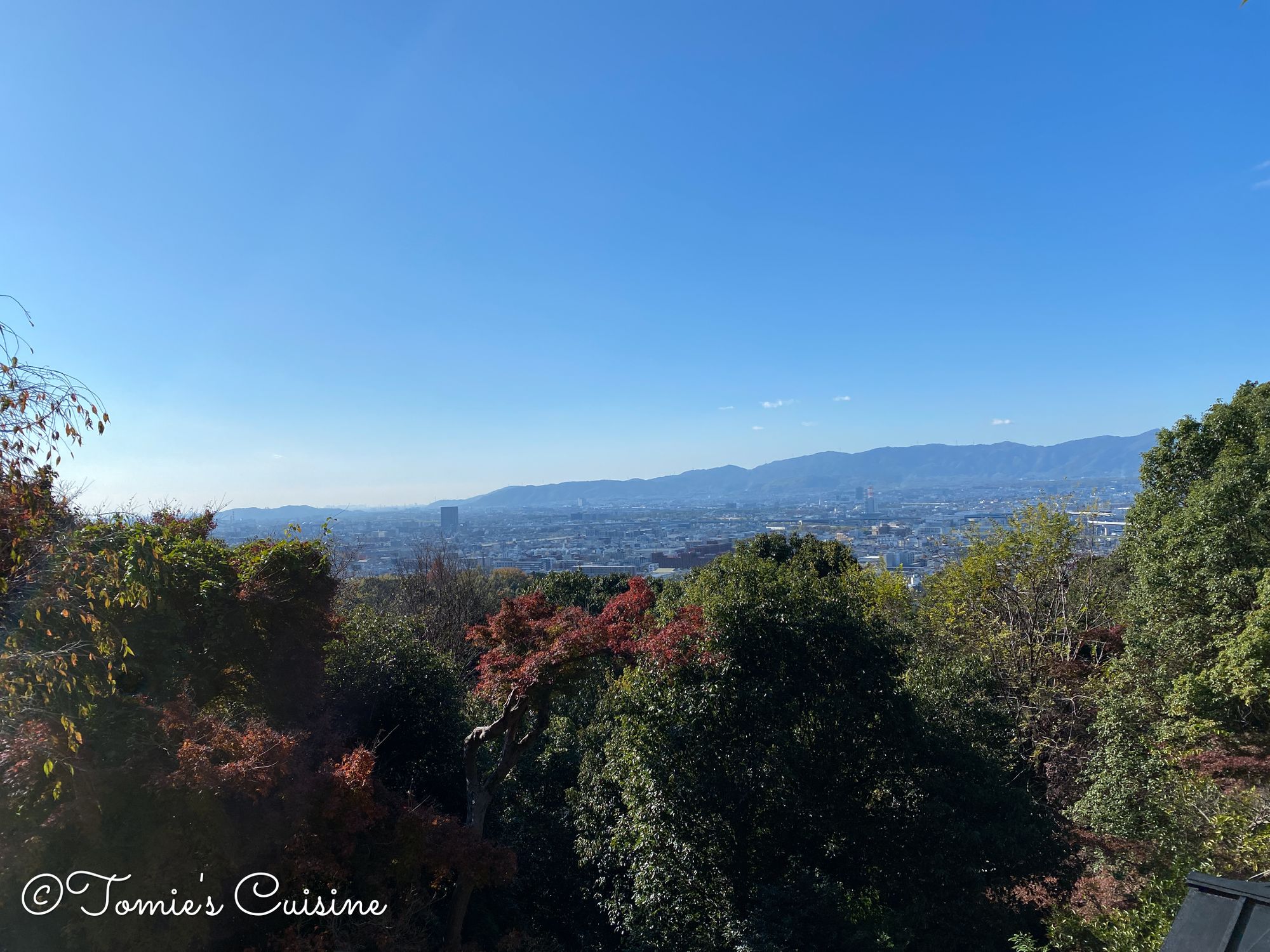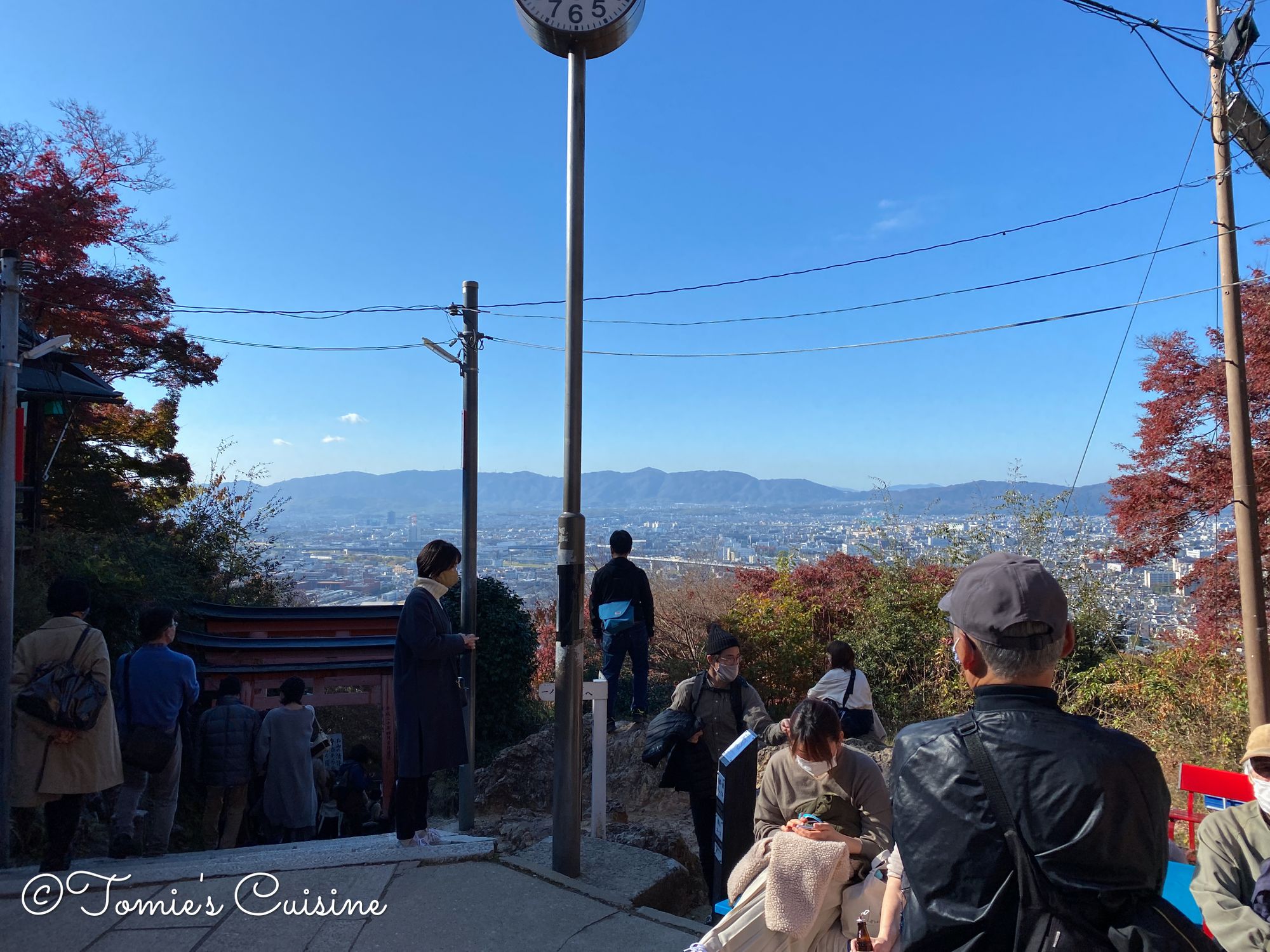 Keep walking, and when you reach "Yotsutsuji (crossroads)", you can enjoy the view of the southern part of Kyoto city. Congratulation, you've done about half of the mountain, there are some seats and a shop selling drinks and foods there, so take a small break. When the weather is nice, you can enjoy your lunch there.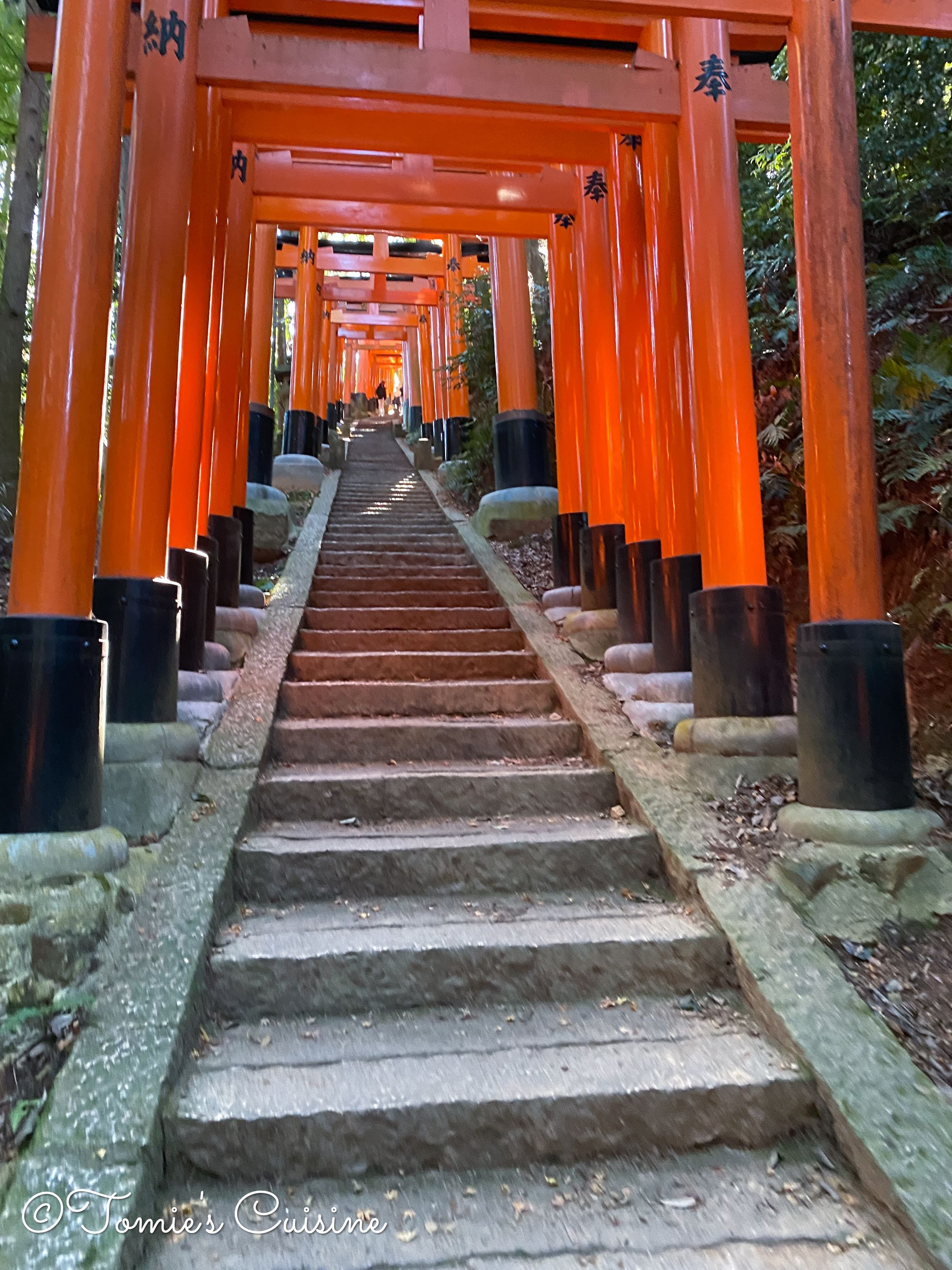 The shrine's route to go up the mountain is reasonably maintained but make sure you wear something comfortable, safe and easy to walk. If you're lucky, you can see some animals on the way; monkeys, boars and other animals roam the shrine's precinct. However, the path is fenced, so it's reasonably safe. Just don't go over it with your sandwich to try and tempt a wild boar, please.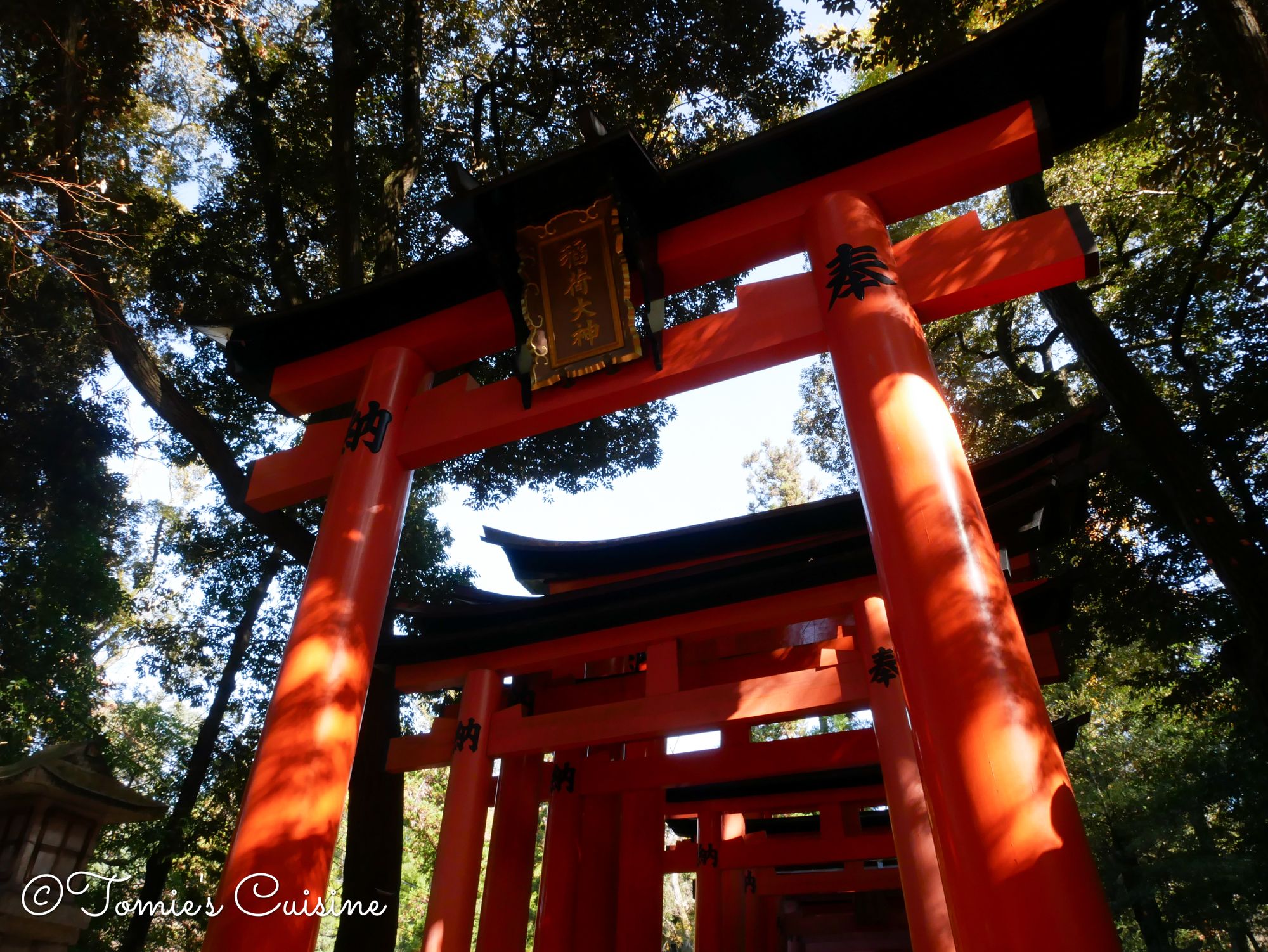 Congratulations, you've reached the top of Mount Inari!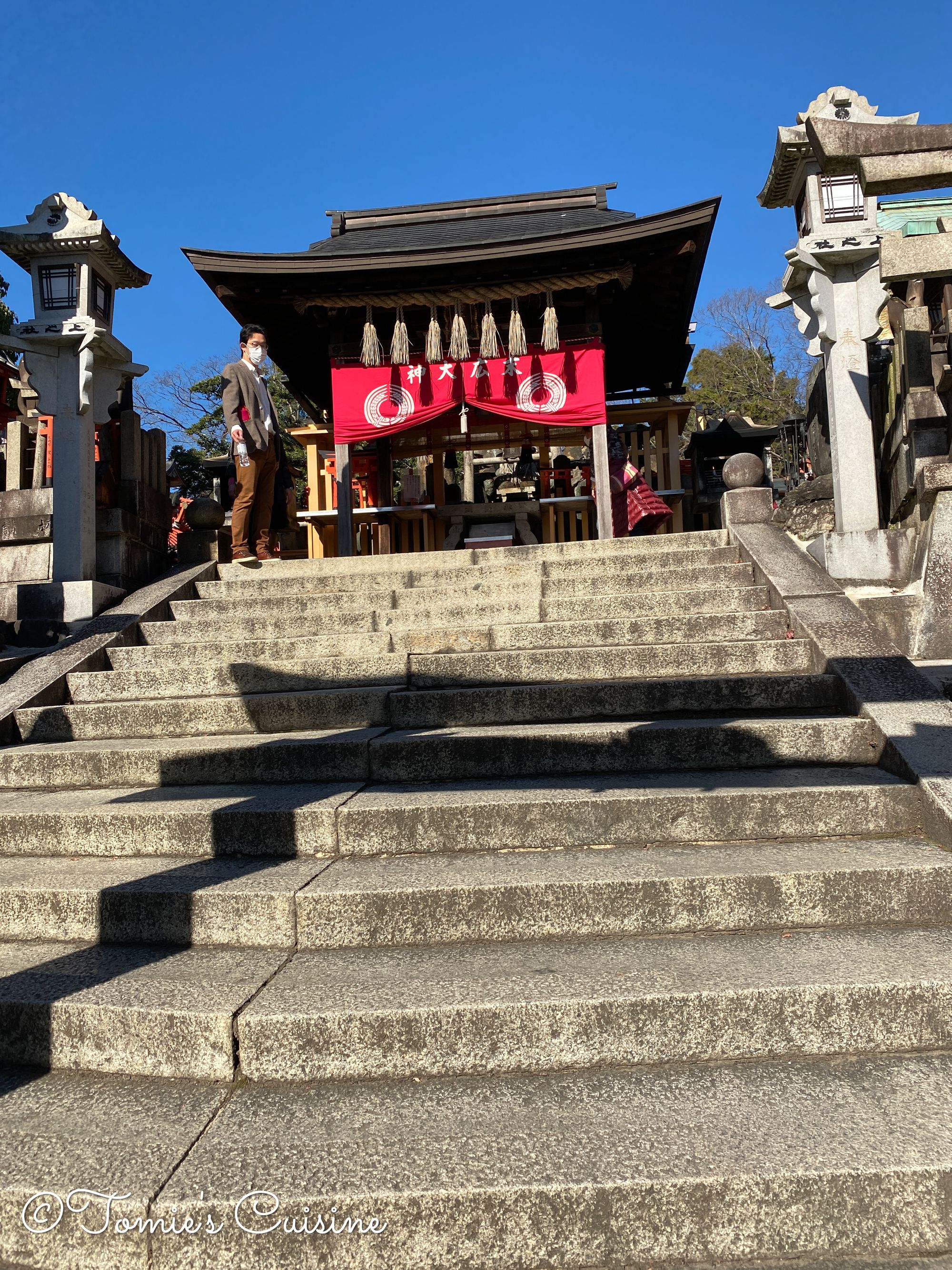 In some parts, the stairs were older and had irregular length, making the climb more challenging. But overall, thanks to the many places to rest, it was relatively easy. We realised when you go higher and higher, and you have fewer people. Some signs say "20 minutes to the top", but about 20 minutes later, we saw another sign that says "12 minutes to the top". That was a pretty funny way to keep people motivated. Apparently, we were not the only ones who noticed it, as we heard people talking about this on our way down.
We were hungry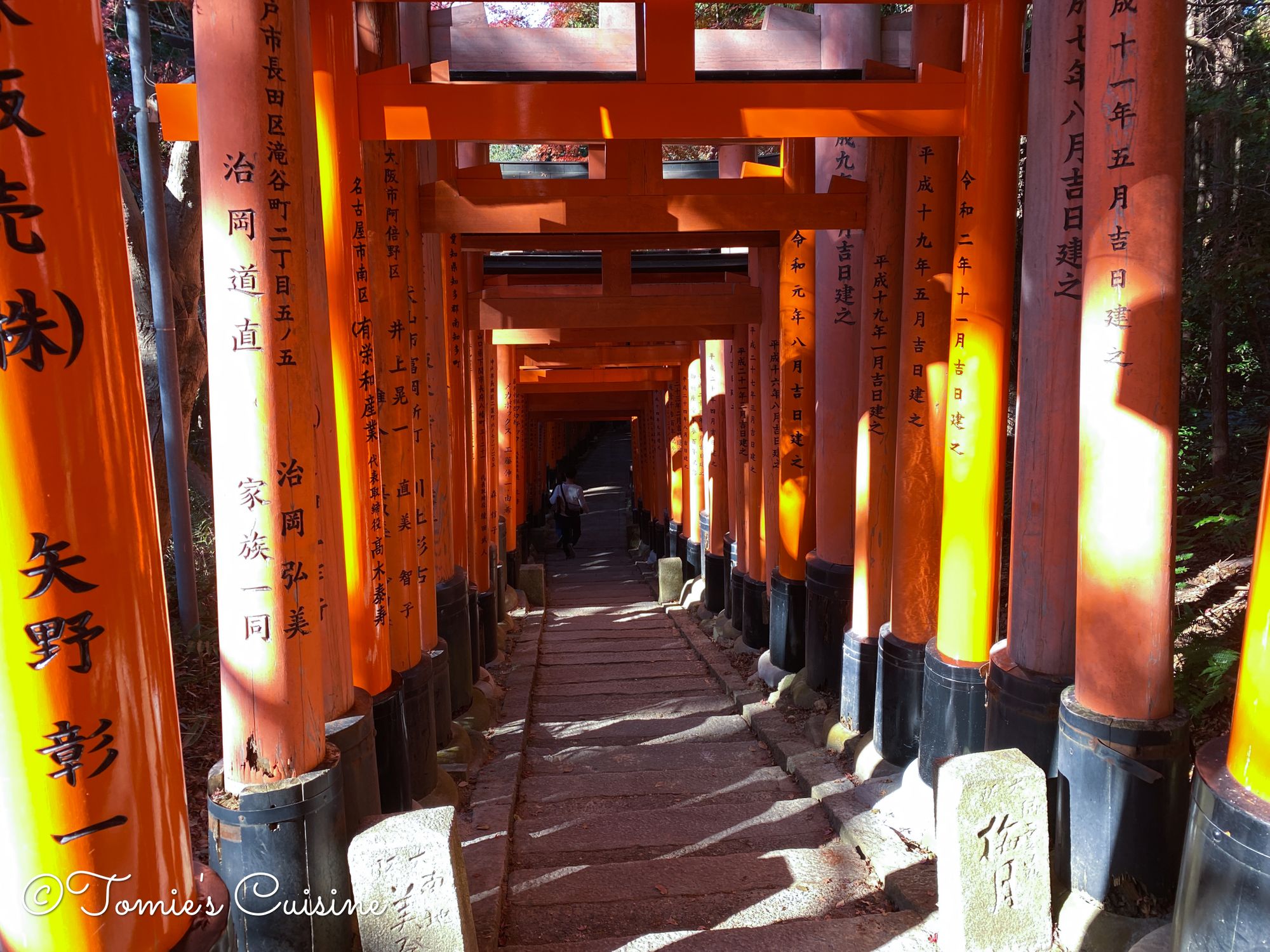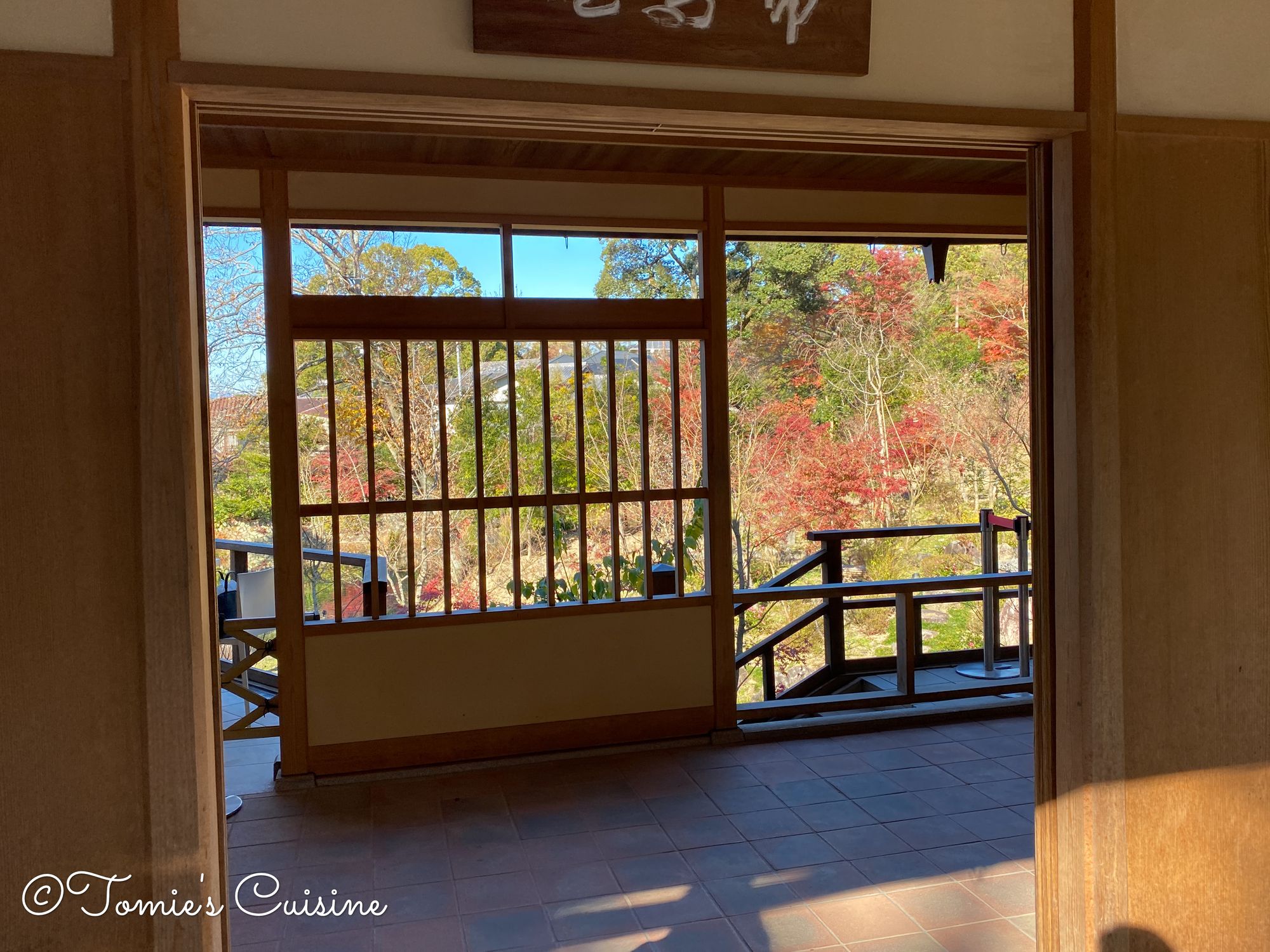 After we came back, we found a beautiful tea place by the small pond on the west side of the Honden called "Teichouan". This building, built in 2017, has a Japanese garden with a pond. It is made so that you can enjoy this view while sitting on the terrace with tea. We both had their exquisite sweets with their delicious complimentary tea.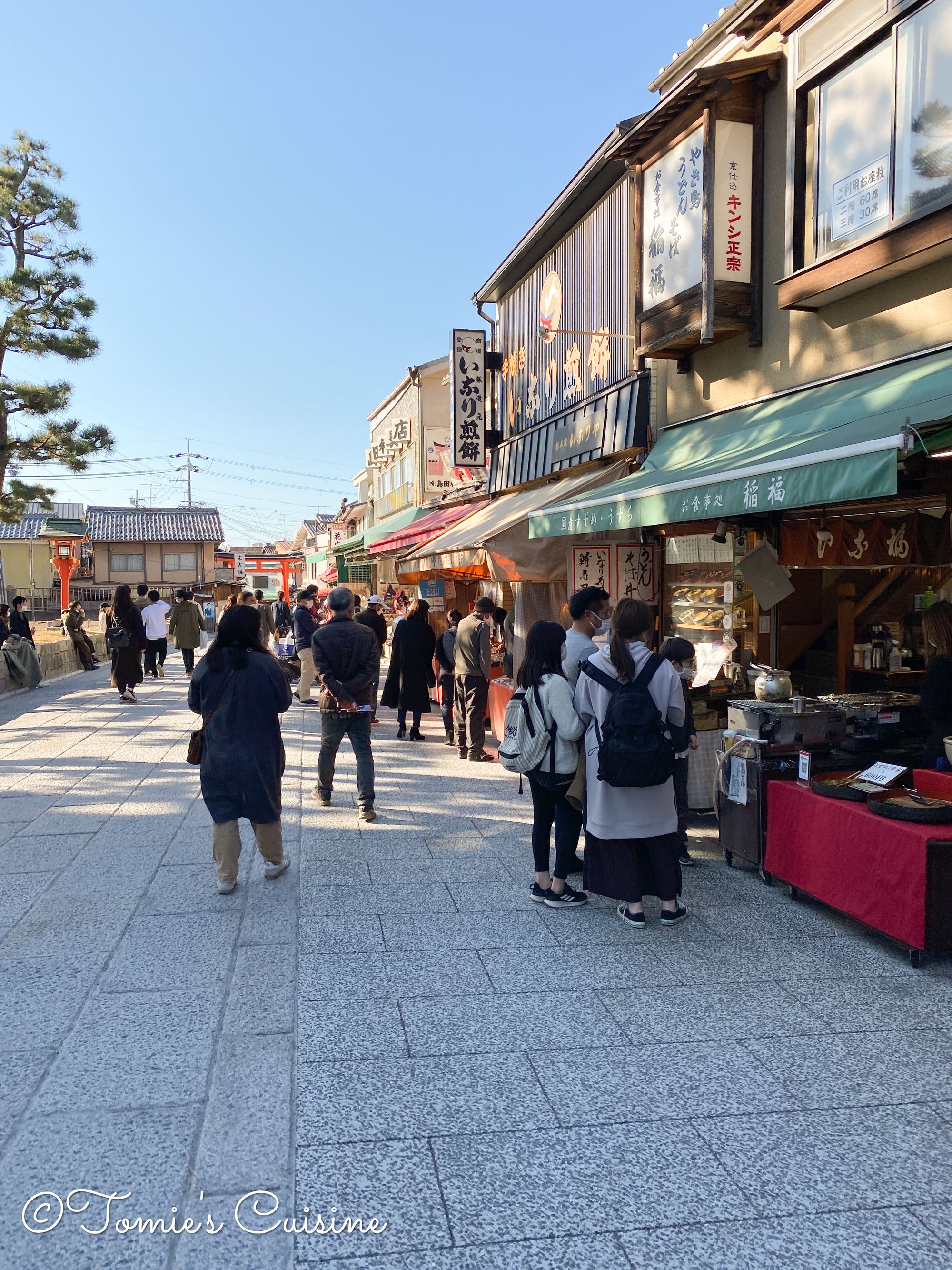 After we left there, we had some food from the food stall right outside of the shrine.
Our next stop: Uji!
We will talk about Uji city in Kyoto in the next Japan trip blog!
So stay tuned by subscribing to our email list and following us on social media! If you have any questions about Fushimi-Inari or Kyoto, please do ask us there in the comments! We're on Instagram, Facebook and Pinterest.