We've been looking for tasty compostable Nespresso coffee pods for a while now.
So what do we do when we want tasty coffee at home that's not wasteful?
Join us in this new series of blog posts, "why not use x instead of y" We will try to give you some ideas on what you can swap in your daily life.
In today's post: Use a Bialetti coffee maker instead of Nespresso! We're recommending Bialetti because that's what we use, but you can use any coffee maker that doesn't require a filter.
Who is Bialetti
Bialetti is an Italian company founded in 1919 and is nowadays famous for its coffee makers and various cookware. Their coffee maker is ubiquitous in their home country, as according to a study in 2010, 90% of the households in Italy had a Moka pot (Article retrieved via Wikipedia). They have various sizes, and we currently use the "Moka express coffee maker" for 6 cups.
Bialetti and us
My husband bought this coffee maker in 2012 and still loves the taste of coffee made with it. The system's simplicity means that it's easy to prepare coffee and is not prone to breakage — we've only changed the silicon filter once since buying it. It's also a great companion for camping or hiking; we even brought it to Japan when we stayed there for three months.
Oh, and you know what I enjoy with this coffee maker? The steam is coming out of it. All the coffee aroma goes around our house. So when my husband prepares it in the morning when I'm still in bed. That is the time for me to get off bed. ;-P
Preparation
Optional
Grind some coffee beans with a coffee grinder like Krups
Filter some water with a Brita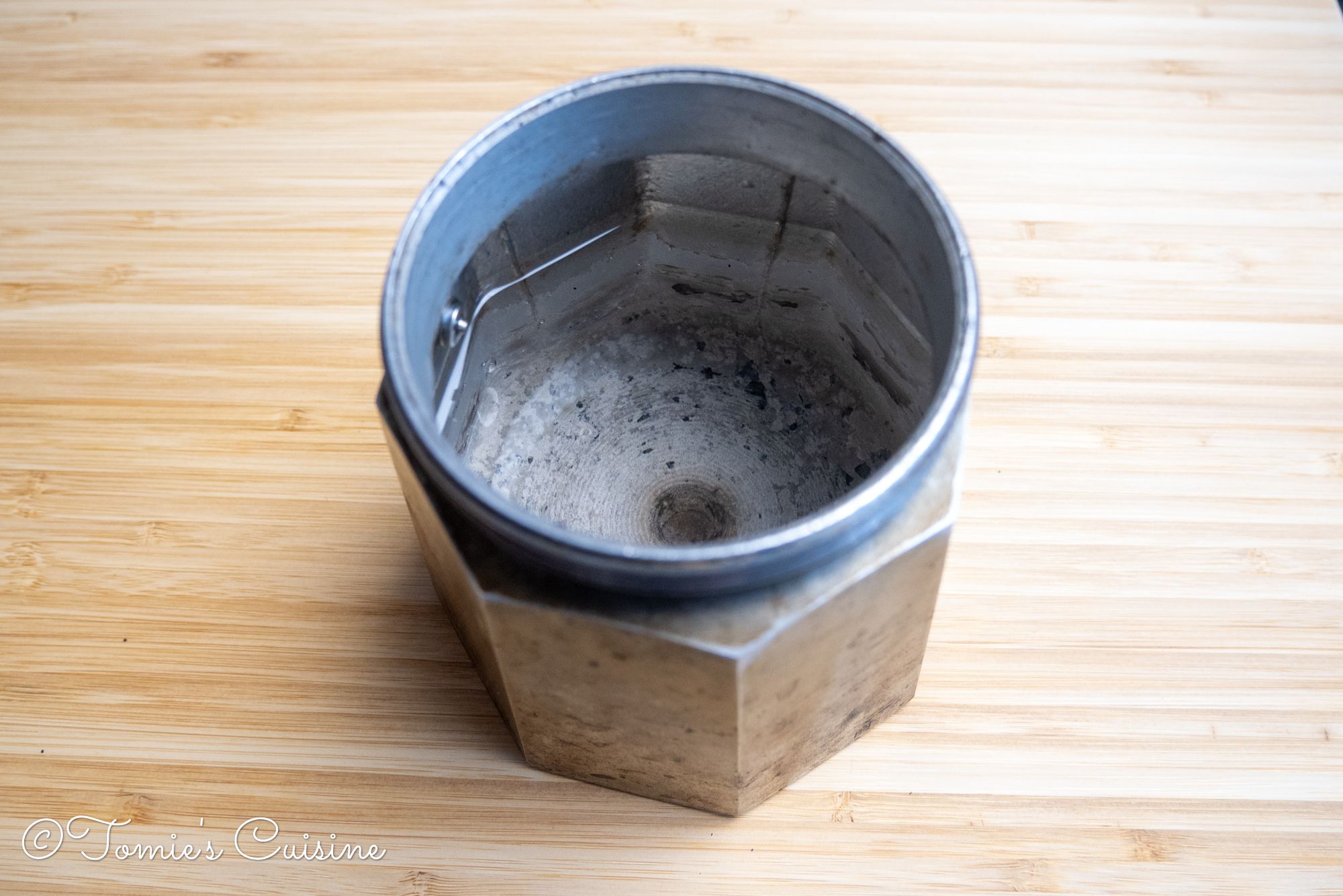 Add some water until the line is in the bottom part.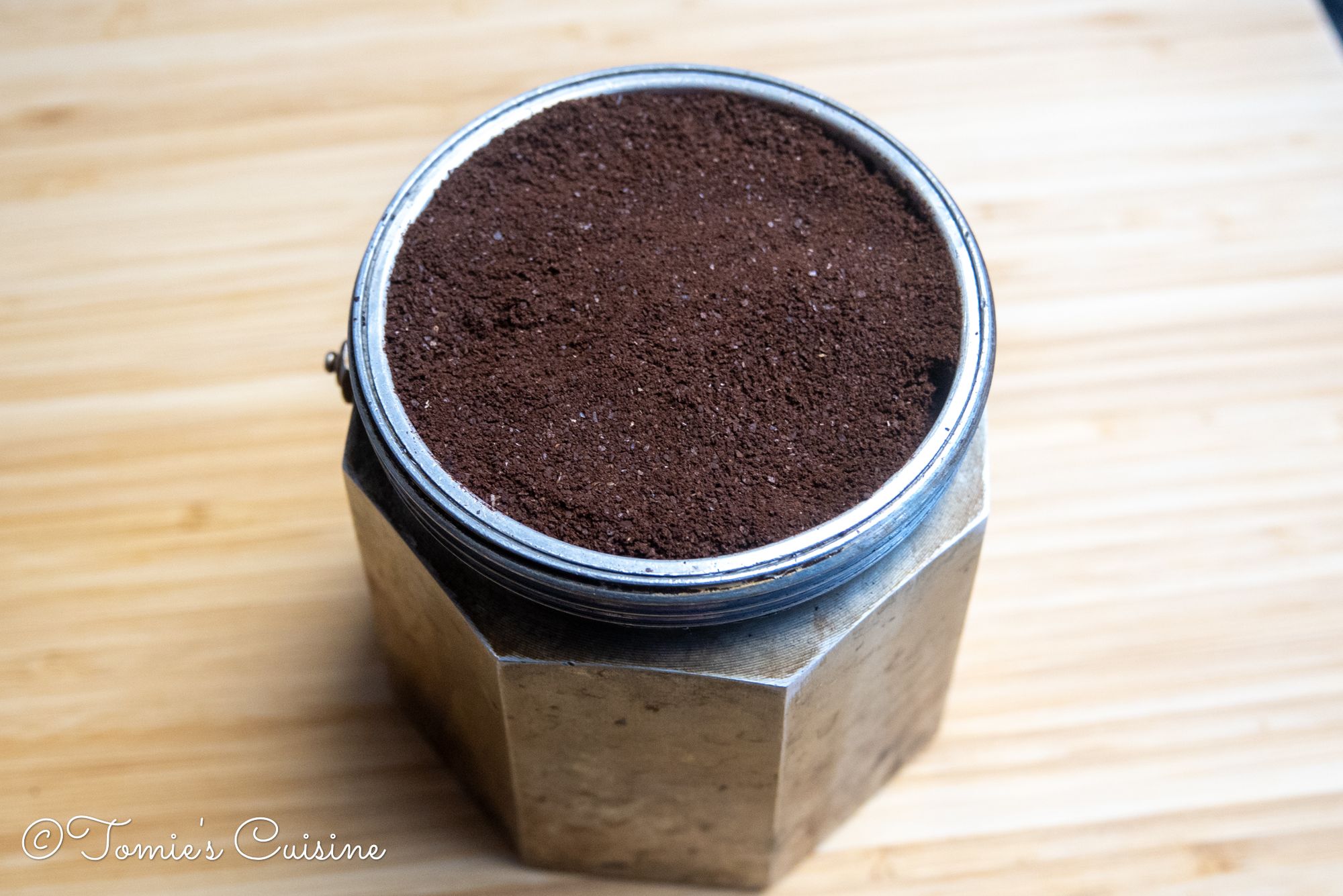 Fill the filter funnel with the coffee ground without pressing down too much. Ensure no grains of coffee remain on the funnel's edge before closing it.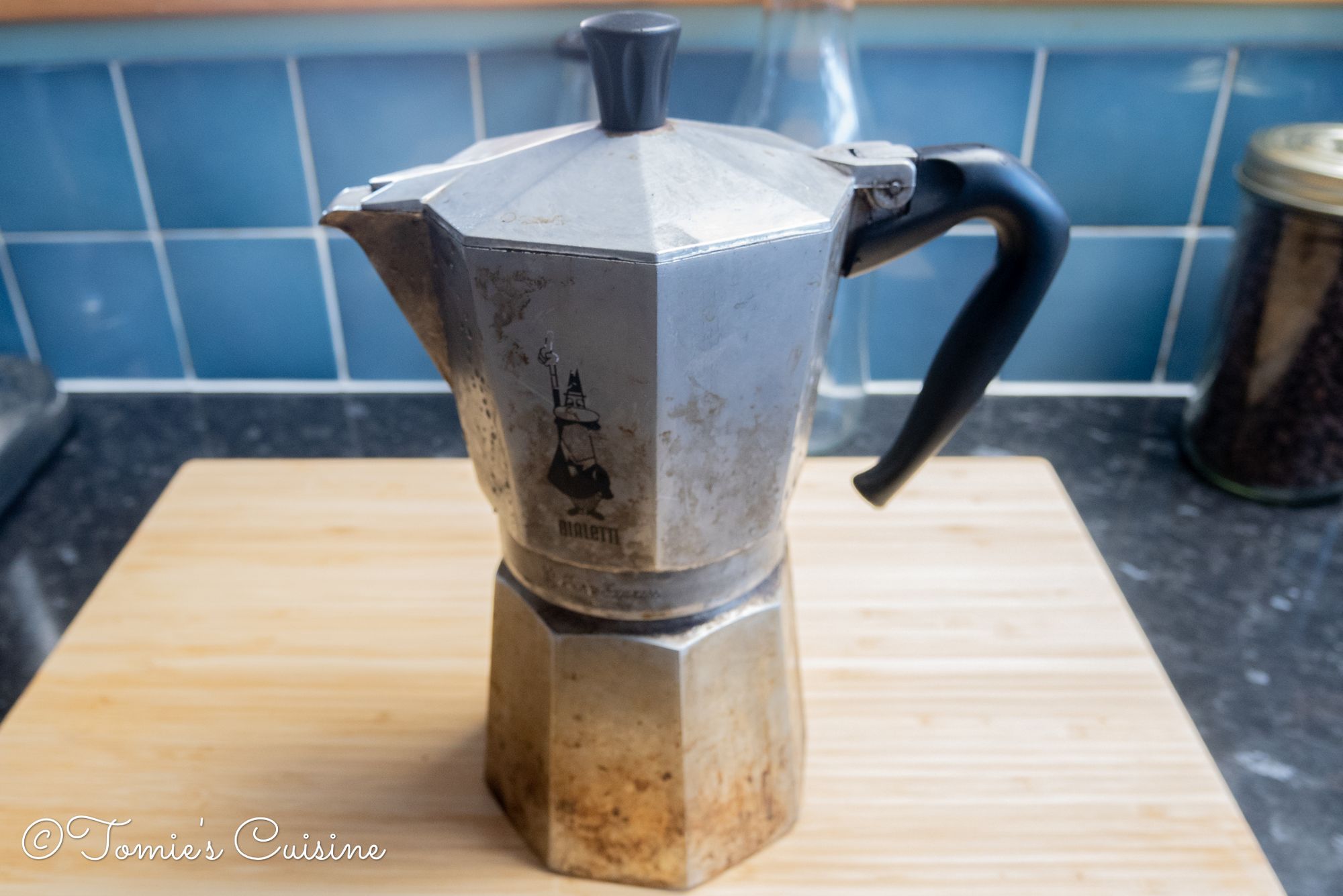 Put the two parts together and screw the top. Ready to go!
Remove from the fire once the bubbling sound stops.
Bialetti preparation/cleaning tips
Don't use the handle when closing the Moka Express
If you're using a gas stove, don't put the fire too strong; otherwise, you'll burn the handle.
Clean with lukewarm water; there's no need to use cleaning agents or abrasive materials.
NOT dishwasher safe... Unless you like a more toned-down colour, we made that mistake (once) long ago.

How does it differ from other coffee makers?
Italian coffee makers don't require filters, so besides the coffee ground, that's the only waste you'll get.
Unlike a french press, this coffee maker uses rising steam to make the coffee, so no coffee grounds end up at the bottom of a mug. Which means you can enjoy your coffee until the last drip.
We mentioned camping and travelling earlier because you can use this coffee maker on the fire, gas, induction plate, etc. Except for the handle, it's entirely made from aluminium.
Eco-friendly coffee maker
This coffee maker can be considered eco-friendly for a few reasons:
Made out of aluminium
It uses a silicone joint
No filters needed
Easy to repair, and spare parts are readily available
One point gets removed because of the plastic handle, but you can use a wooden version if you ever need to replace it.
Tip to reuse ground coffee
After enjoying the coffee, we use the ground coffee as a fridge odour absorber or sprinkle it around our garden to keep snails and slugs away. All the rest is going into our compost bin in our garden.
Coffee beans and coffee grinder
Currently, our favourite coffee is Taylors of Harrogate - Rich Italian Coffee. We can get it in 1kg bags from our local Tesco, so we use this as our daily coffee. You can buy it already in beans or ground; we prefer to purchase coffee beans in bulk as they stay fresh longer and saves on packaging.
A while back, we bought a coffee grinder from Krups. You can choose how fine you want it and grind your desired amount at the press of a button, which is helpful when you prepare the same quantity every day. I know some people enjoy grinding coffee by hand, and I would love to do it one day.
If you want to give these a shot, you can buy them at the following links:
Downsides
Of course, there are some disadvantages to this method:
You need to plan this in your morning routine. It takes five to ten minutes instead of one minute for the Nespresso.
You need to rinse the coffee maker after every use.
Depending on whether you use beans, add this to the preparation/cleaning time.
Depending on your sensitivity to caffeine, you may need to dilute it or put less ground in the filter funnel, as espresso coffee has a richer flavour.
Closing words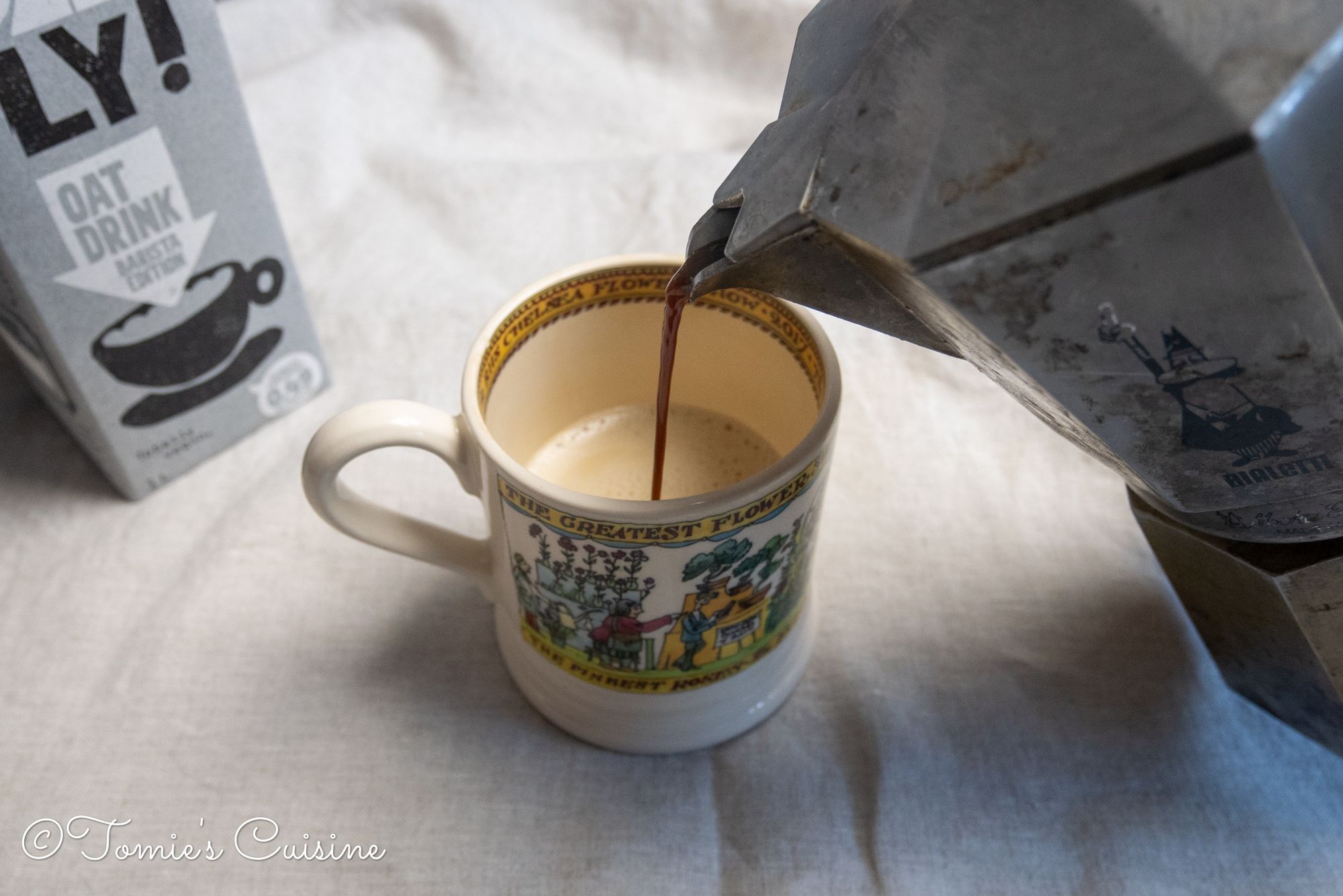 What did you think of this method? It is the most eco-friendly (and tasty!) coffee option we have found so far. We have yet to try reusable coffee filters (it's on our to-do list), but if you have any recommendations to try to make a great eco-friendly brew, let us know on our Instagram, Pinterest, and Facebook. And if you're not already,  subscribe to our email list so that you don't miss our updates.