It's been over ten days since we've done the preview on Verebio's beeswax wraps. So now it's time to take a better look at it!
So how is it so far?
I have been mostly using them to wrap bread and cheese, and so far, I love them!
Well, we love them!
It's great to keep the bread fresh.
My mother in law is super happy that the bread stays fresh longer than when she keeps them in a paper bag. And whenever the bread gets dried and hard, I put some water on the bread and put them in the preheated oven at 180°C and turn the oven off. It brings it back fresh, but it's swift to be dried again. Then I slice the bread and make crispy garlic bread for an apéro or croutons.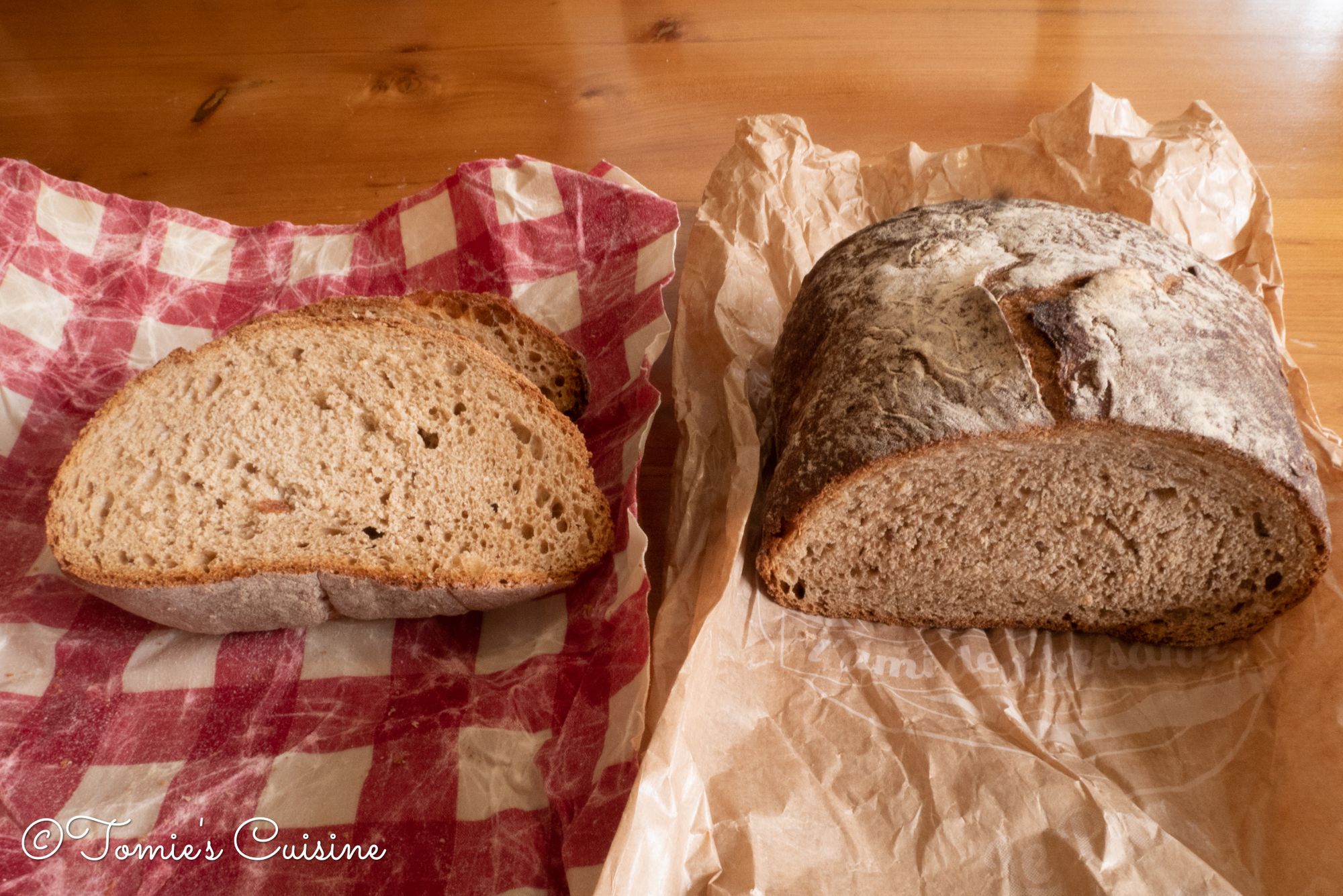 The best thing about this beeswax wrap is keeping things moisturised but breathable so they won't get wet and soggy.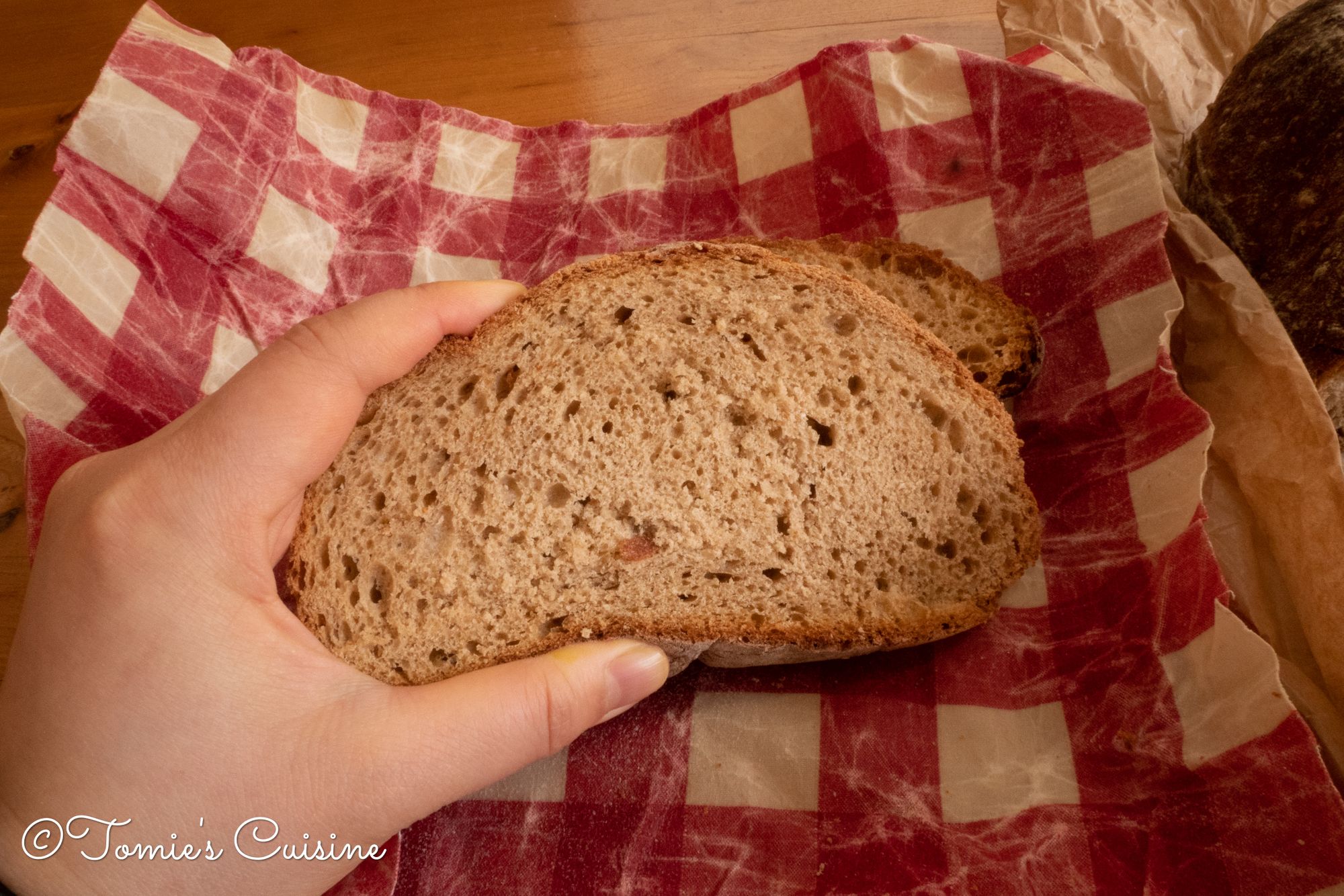 I took some photos of the two similar bread that my mum in law bought on the same day from the same bakery.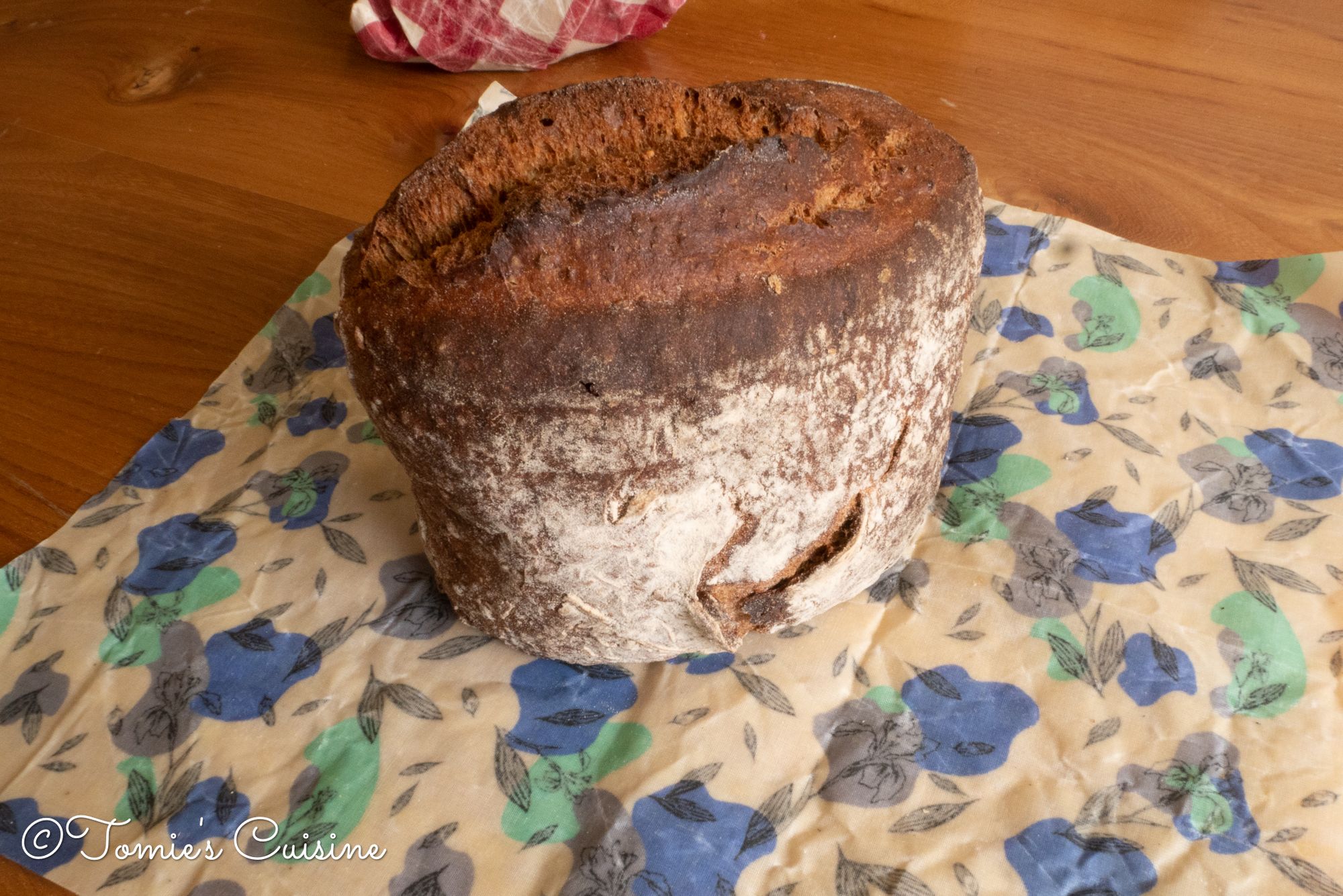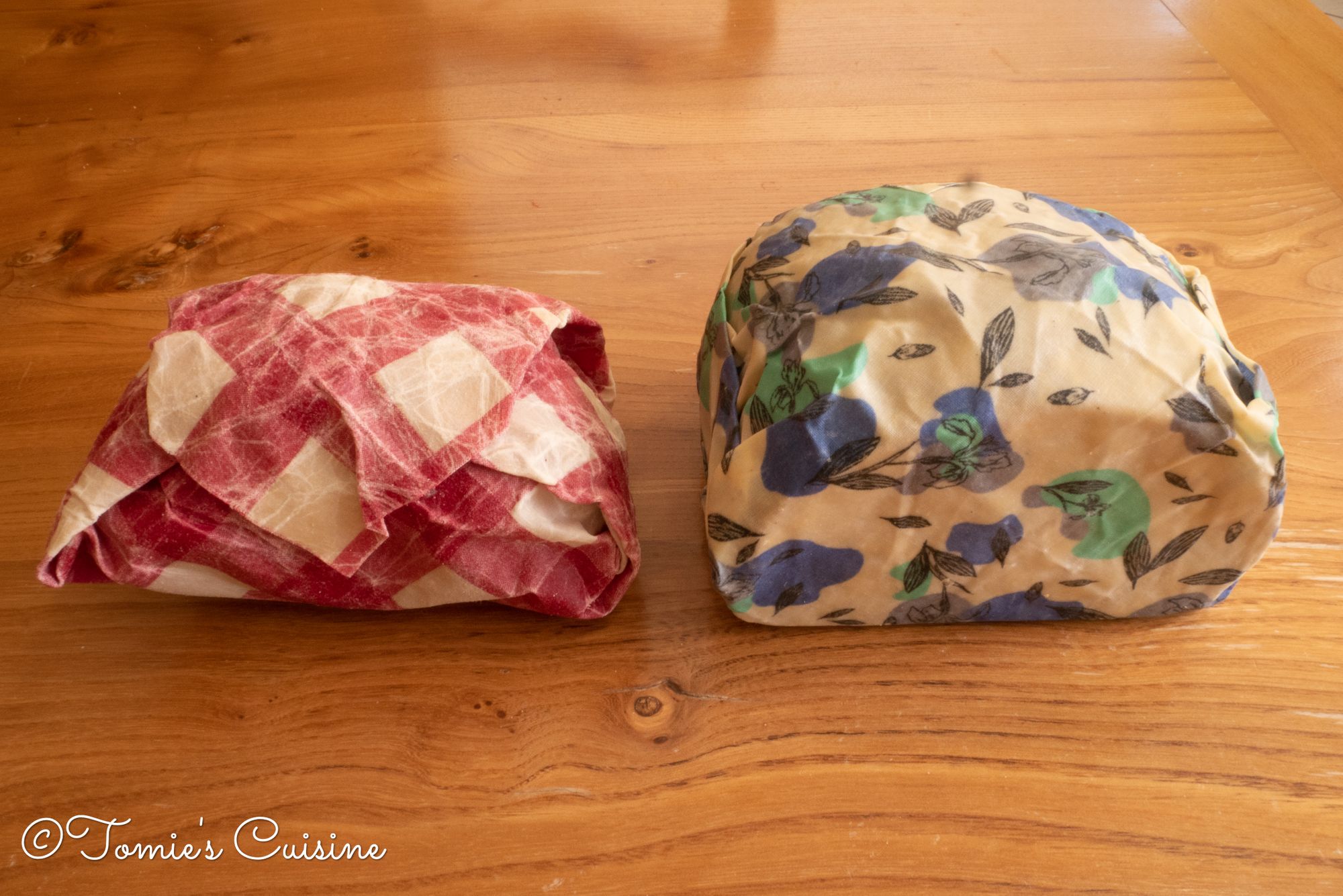 The red one is a beeswax wrap that we bought three years ago from a local shop. (No one used it until today, I found it in the cupboard, but it still works!) There is almost no bread left, but it's still soft like a day after the purchase. On the other hand, the one in the paper bag is hard. I couldn't even squeeze it. So I wrapped it in another beeswax wrap and left it overnight.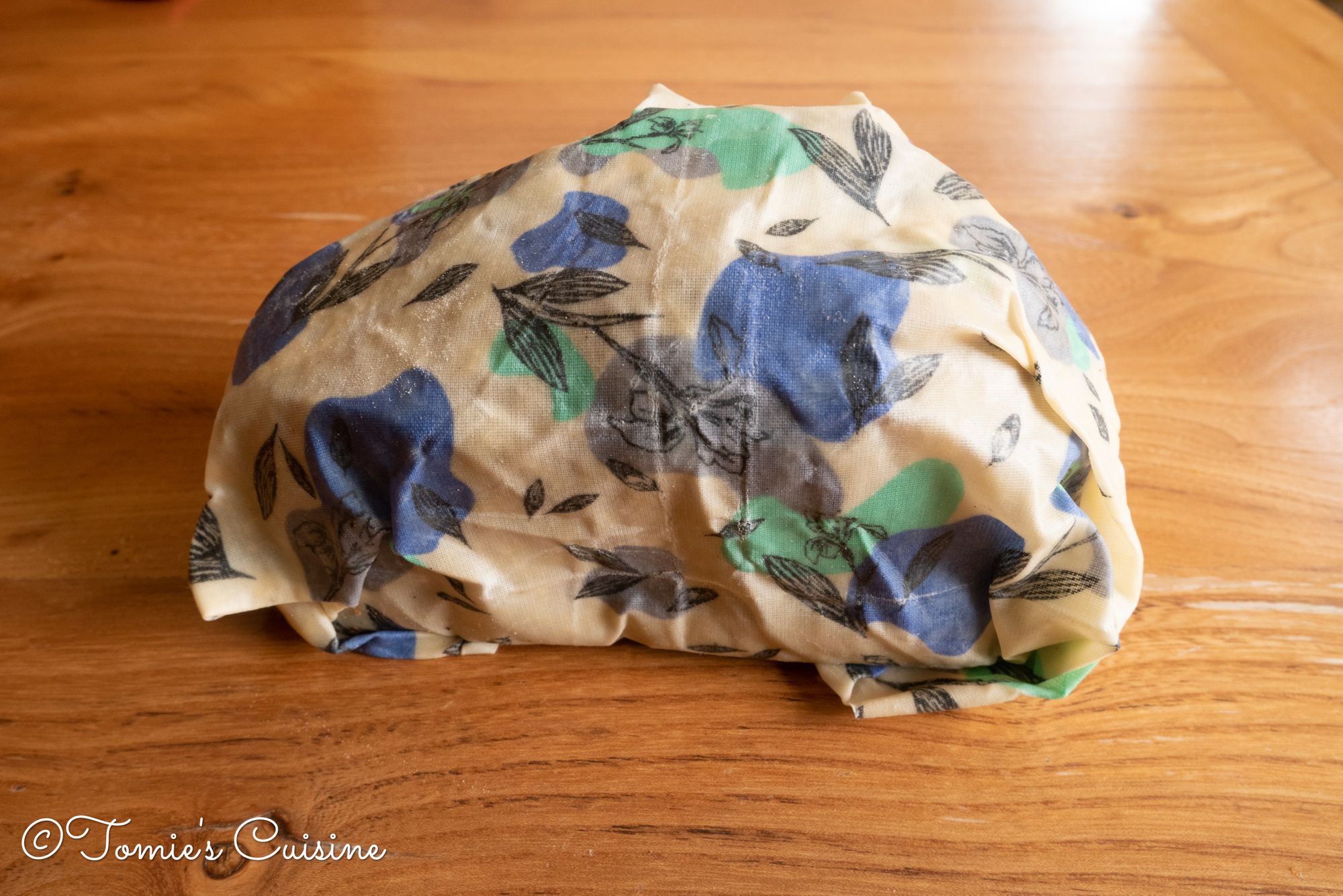 The following day, as you can see, someone ate the bread before I came downstairs. Oh, and we at the bread in the red beeswax last night with some pate.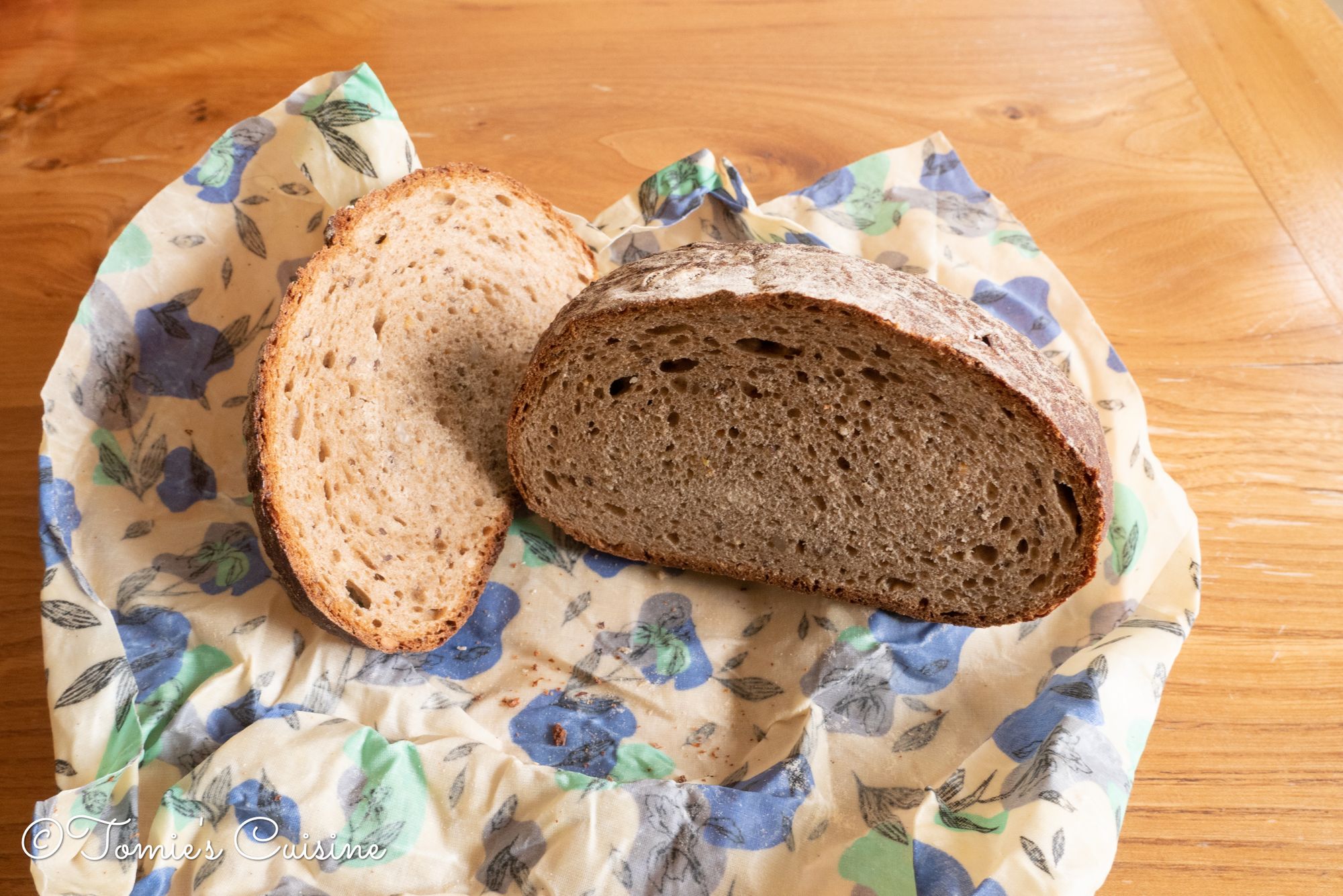 It's soft! It's amusing that the beeswax wrap gives a good amount of moisture to the bread. Even though the bread was tough and dry last night,  I can squeeze it now.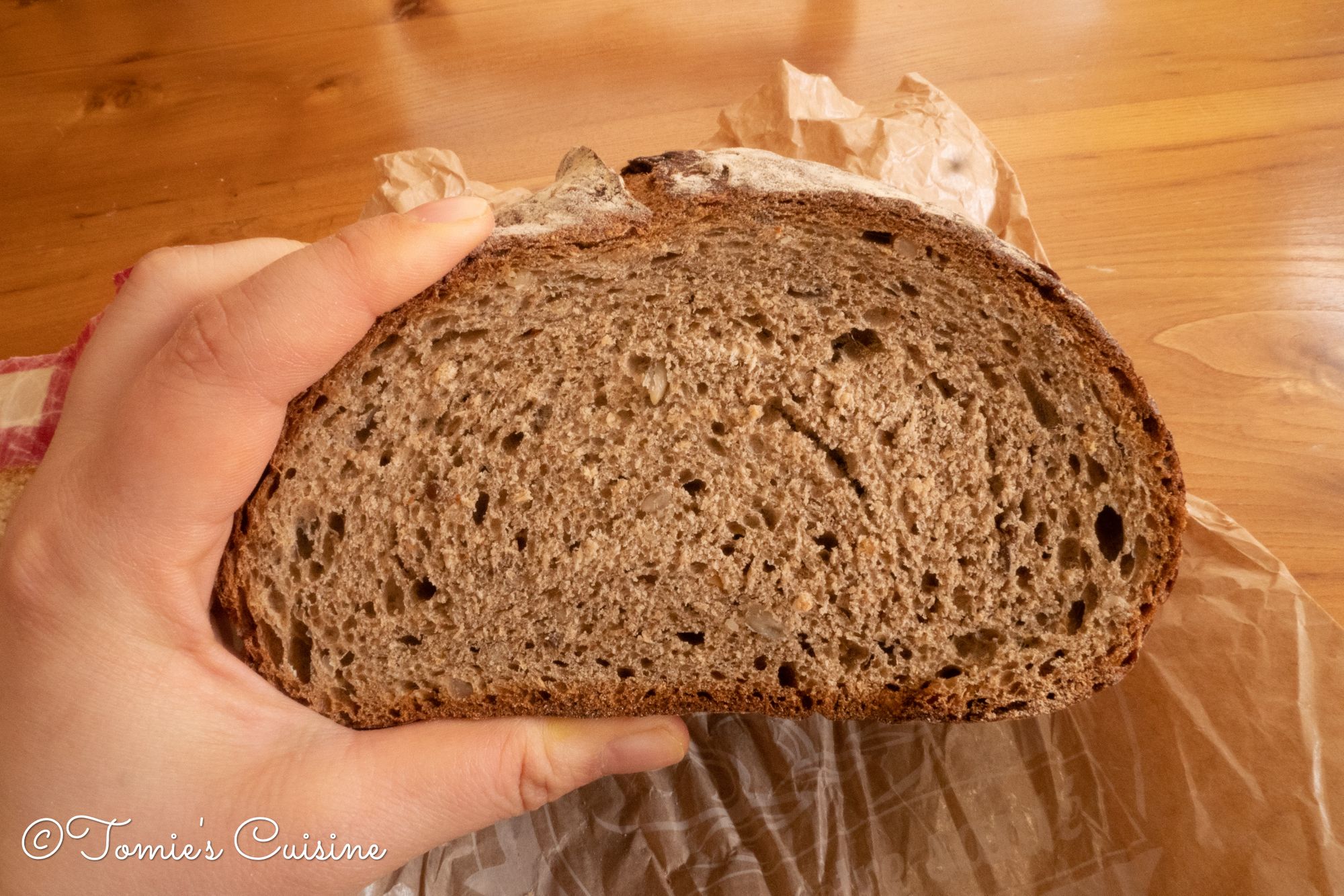 And it also works for cheese too!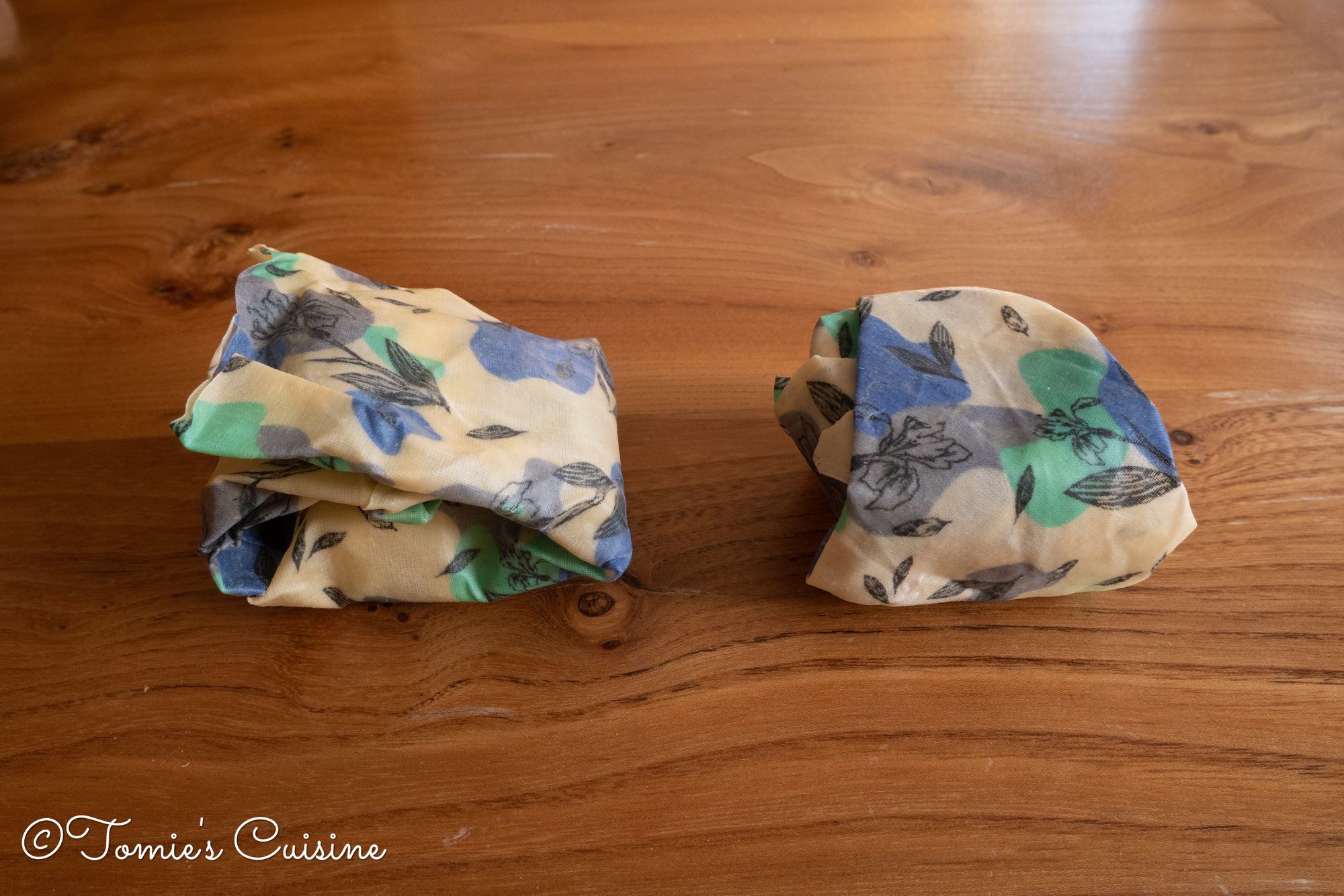 I also tried it with different cheese (Emmental and goat cheese). Usually, once she opens the cheese, she puts it back in the original package. However, it doesn't close correctly, so the edge of the cheese always becomes dry.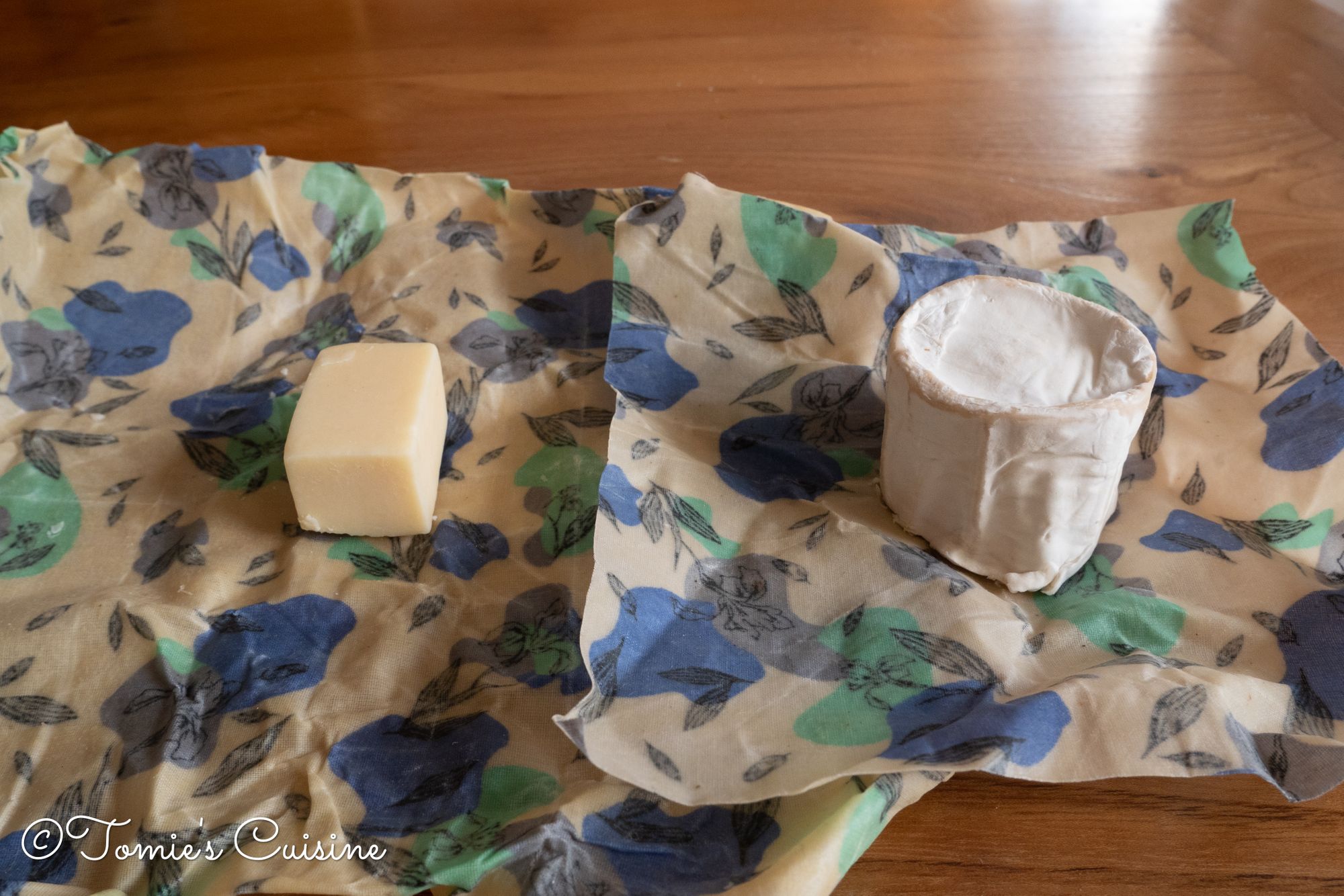 We've replaced the pack with the beeswax wraps, and now after at least three days in the fridge, they are as fresh as the first day. The taste hasn't changed either. We were all amazed!
We can wrap bowls and glasses.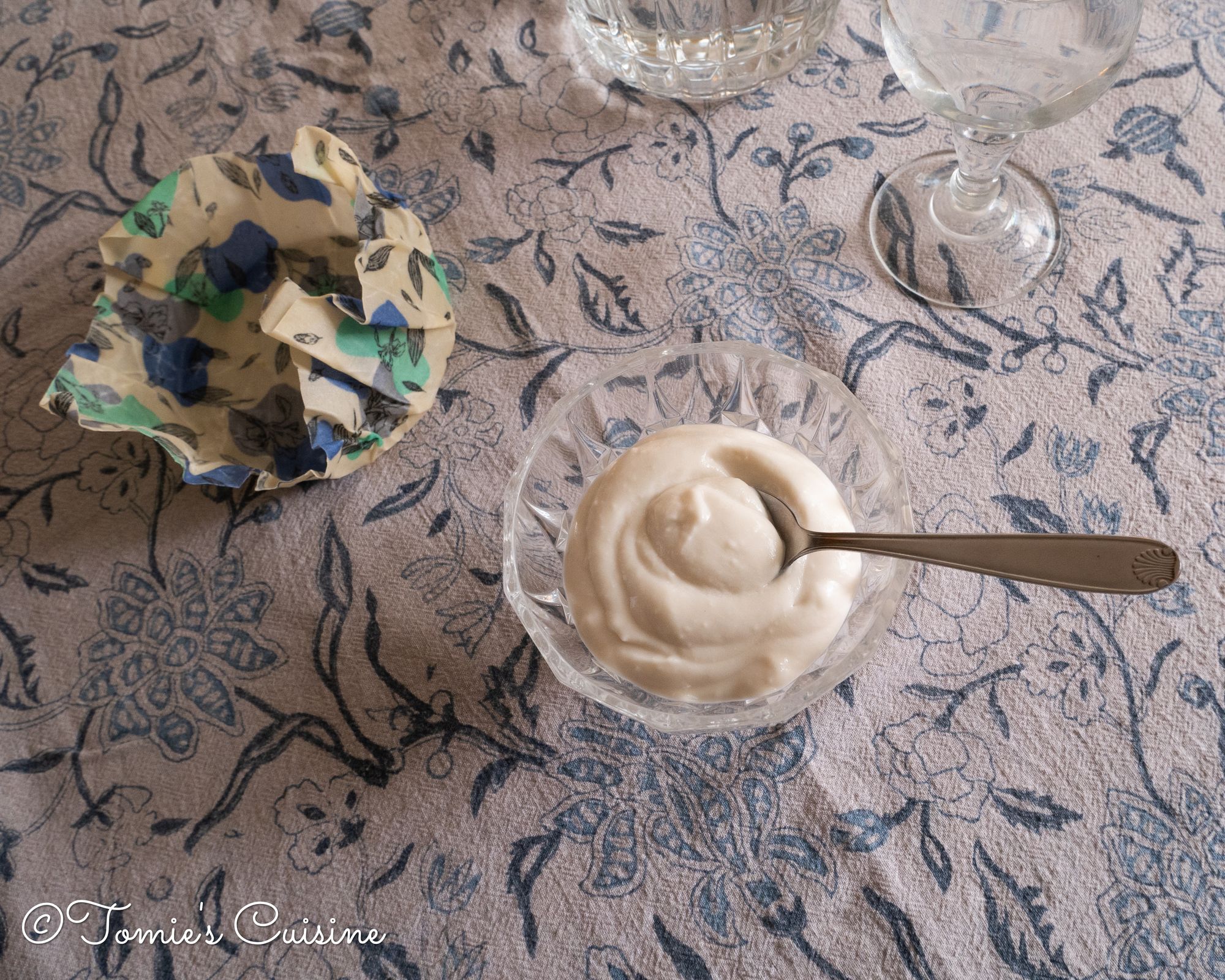 Before, we used cling film to wrap bowls and other containers when putting the food in the fridge. But it turns out that beeswax can fit that job too. Just properly make the shape with your hands and wrap the bowl or container firmly, and it'll keep it airtight in the fridge.
Buy Bee's Wrap set on Amazon.co.uk

What are they not suitable for?
Heat
Do not put them in the microwave, oven or dishwasher as the heat will melt the wax and damage the wrap.

Raw food
We cannot wash the beeswax wrap with hot water or use strong chemicals to sterilise the fabric, so they are not suitable to wrap raw meat or fish.

Oil or certain food
Avoid food with an intense colour like beetroots; certain oils and sauces can also leave a stain.
How to take care of the beeswax wrap?
After we finish using the wrap, I wash them with the sponge's soft side with a little bit of washing liquid and rinse them with cold water.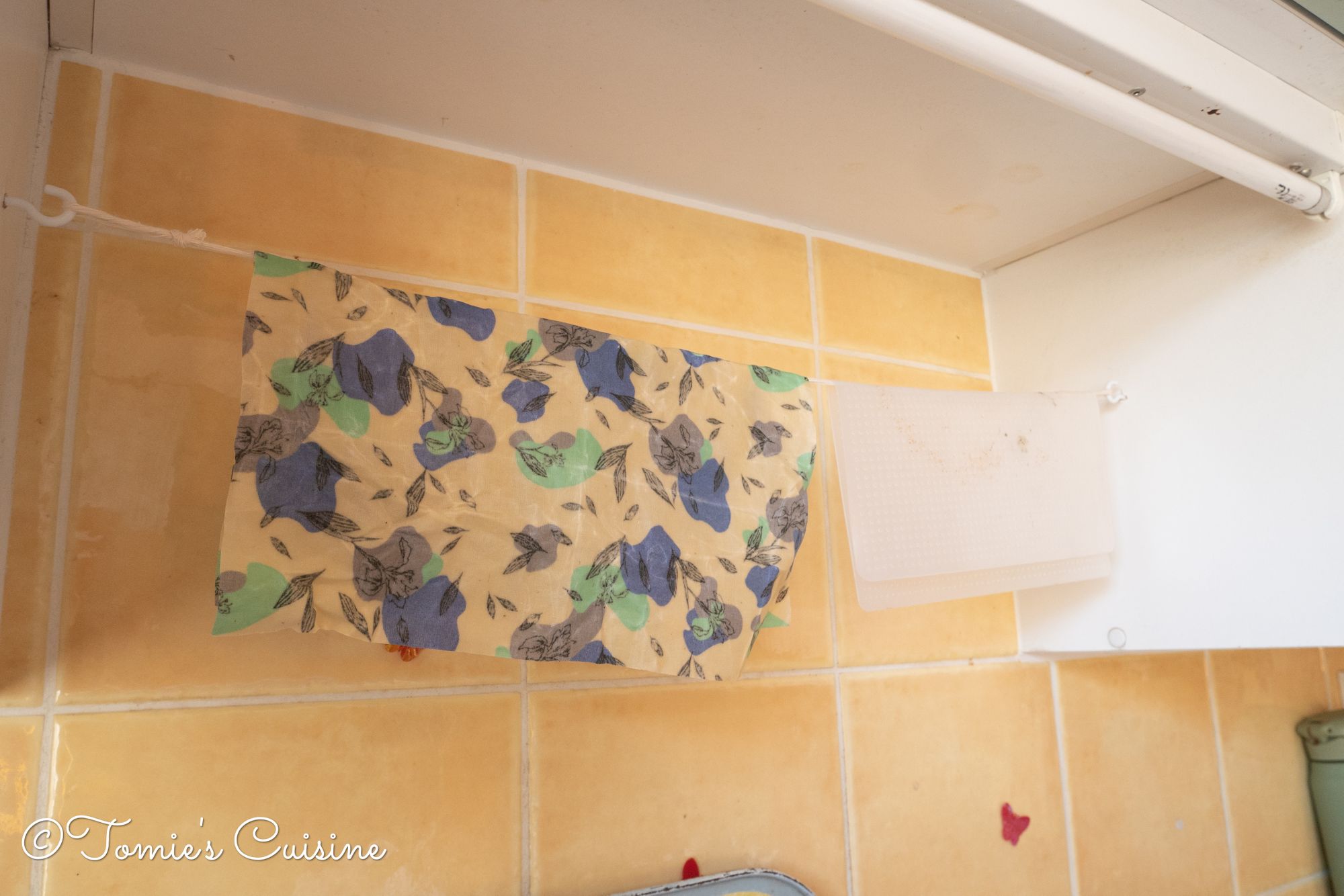 I asked my husband to make a place to hang my beeswax wrap last weekend, and voila! It's perfect for drying them! Whenever I need it, I grab it from there. It's also perfect for silicone food wrap too! I'm going to ask him to put one for our place in London as well!
I want to try vegan wax wrap!
The beeswax wrap is fantastic, but at the same time, I worry about bees. If more and more people are buying beeswax wrap, that will put a strain on the bees, which is not my goal. Now I'm careful when I'm choosing products, and I want something that is as eco-friendly as it is bee-friendly.
I heard about vegan wax wraps, so if it turns out that it is as good as the bees' one, it is worth a shot!
What materials are commonly used to make vegan wax wrap?
So far, from what I found online, they are made from cotton cloth with either candelilla wax or soy wax. After that, they add some jojoba oil and tree resin.
Are the materials eco-friendly?
The beeswax wrap company that I am thinking to buy the vegan wrap from called "The Beeswax Wrap. Co". They are using 100% organic cotton, organic jojoba oil, sumac wax, sunflower wax, rice bran wax and hydrogenated castor oil.

Soy crops have hugely detrimental effects on our environment, and the palm oil industry causes devastating effects to the world's forests, wildlife and climate. It is incredibly important that our vegan wraps aren't contributing to a problem we are so passionate about solving.

The next steps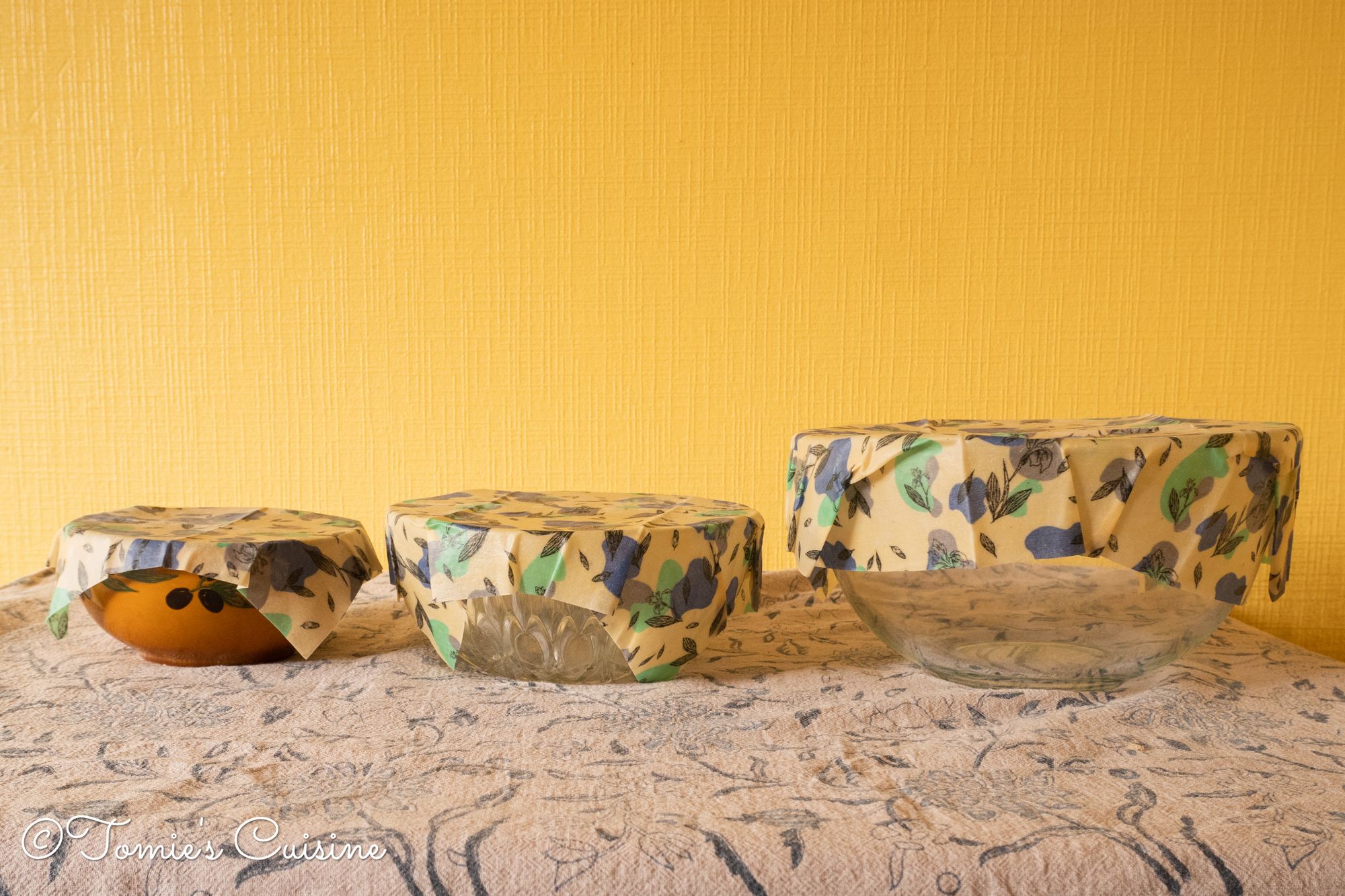 Buy Bee's Wrap set on Amazon.co.uk
As I mentioned before in our blog post (Beeswax wrap - Unboxing and first impressions), we can make your vegan wrap at home too. Choose the materials carefully and make some eco-friendly and healthy vegan wax food wrap!
We will try both options; after all, we don't need that many of them in the house. They last a while, and once we have a few different sizes, that's all you need!
Let us know what you use your beeswax or vegan wraps for and which options you prefer! We're on Instagram, Pinterest and Facebook.
If you like what you're reading, why not consider subscribing to our email list? You'll be the first to know when we post on our blog!