After going through 2 different brands of industrially compostable Nespresso compatible pods, I think we're ready to give write a small piece about it. But first, we need to clear up some misconceptions.
What is the difference between biodegradable and compostable?
Biodegradable
Biodegradable means the product can break down with the help of bacteria and other living organisms. However, depending on the product, it can take longer to degrade. Not only that, but it also leaves harmful contents like microplastics.
Compostable
In terms of "compostable", there are two different types. One is " industrial", and another one is "home". Both of them are breaking down without leaving any harmful contents. However, compostable items biodegrade in the high-temperature industrial compost heap, which is around 60°C, so they consume more energy. On the other hand, home-compostable products will fully biodegrade at low temperatures, approximately 20-30°C.
How should we throw them away?
Compostable
Industrial
When it's written "compostable", it means the item (in our case, the capsule) is industrially compostable, and you have to throw it away into a compostable bin or general waste bin. Not into a recycle bin or food waste.
Home
When it's written "home compostable", it means you can throw them away in your compost heap in your garden.
Biodegradable
Biodegradable products should not end up in recycling bins because the chemical composition is different, so they can't use the same technology to process the item.
So what you need to do is, if the shop you bought the biodegradable item from has the bin to put them in, throw them away there. Otherwise, you need to throw them in the general waste bin.
Important tip
We can't put biodegradable or compostable waste items to recycle because if they end up in the recycling stream, they may contaminate all the other materials. As a result, the recycling centres won't recycle them. So we should be cautious about which items we throw in our bins.
How is it shown on the package in the UK?
I've found the list of all the symbols on the UK's packages from the "London recycles" website. You can look up their great compostable article here or their Recycling 101 with all the symbols.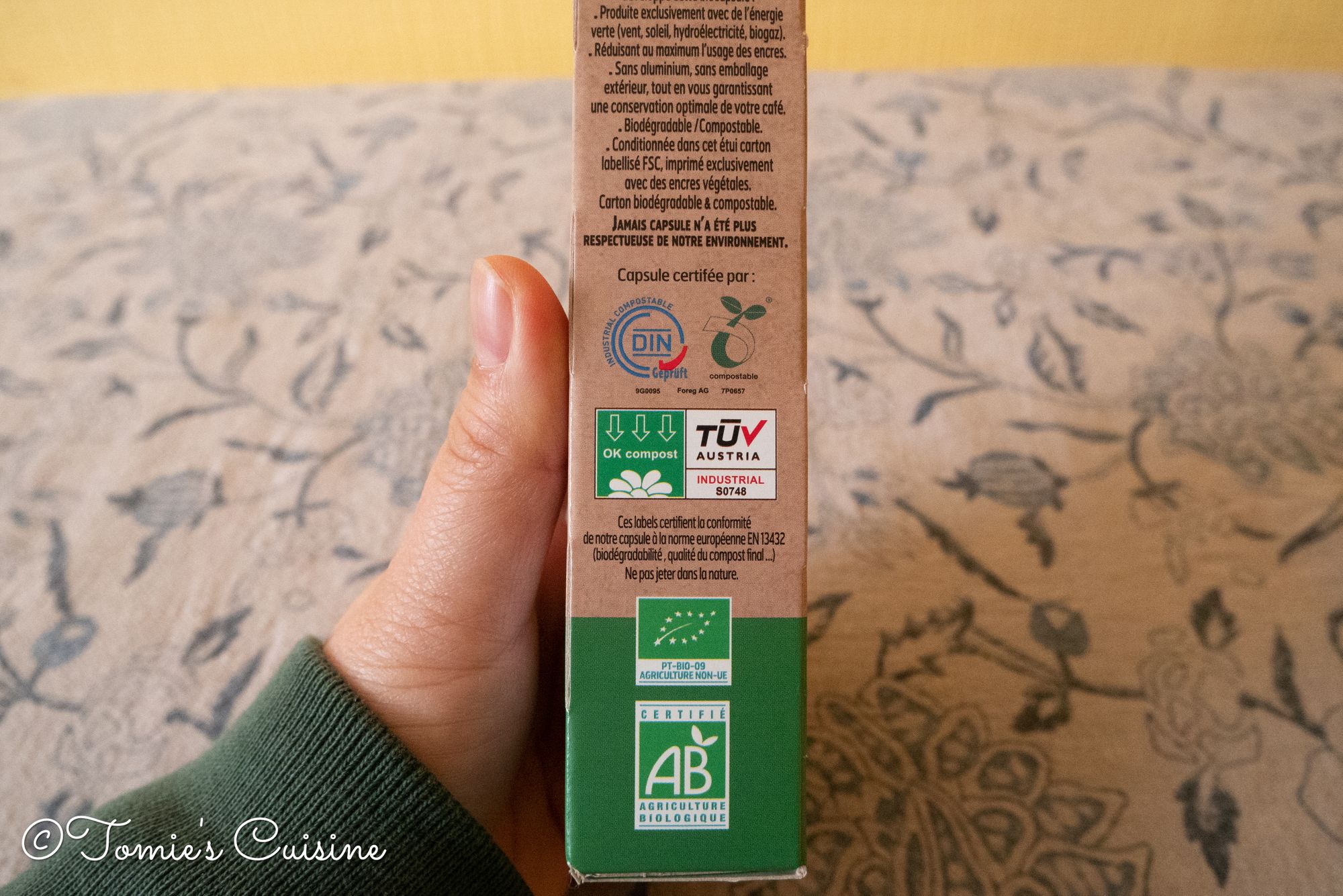 We tried two different (industrially) compostable capsules.
We alternate between filtered coffee, espresso with an Italian coffee maker or Nespresso when in a rush. Nespresso is the one that creates the most waste, so we wanted to try a compostable pod.
San Marco (BIO No.8: Organic No.8)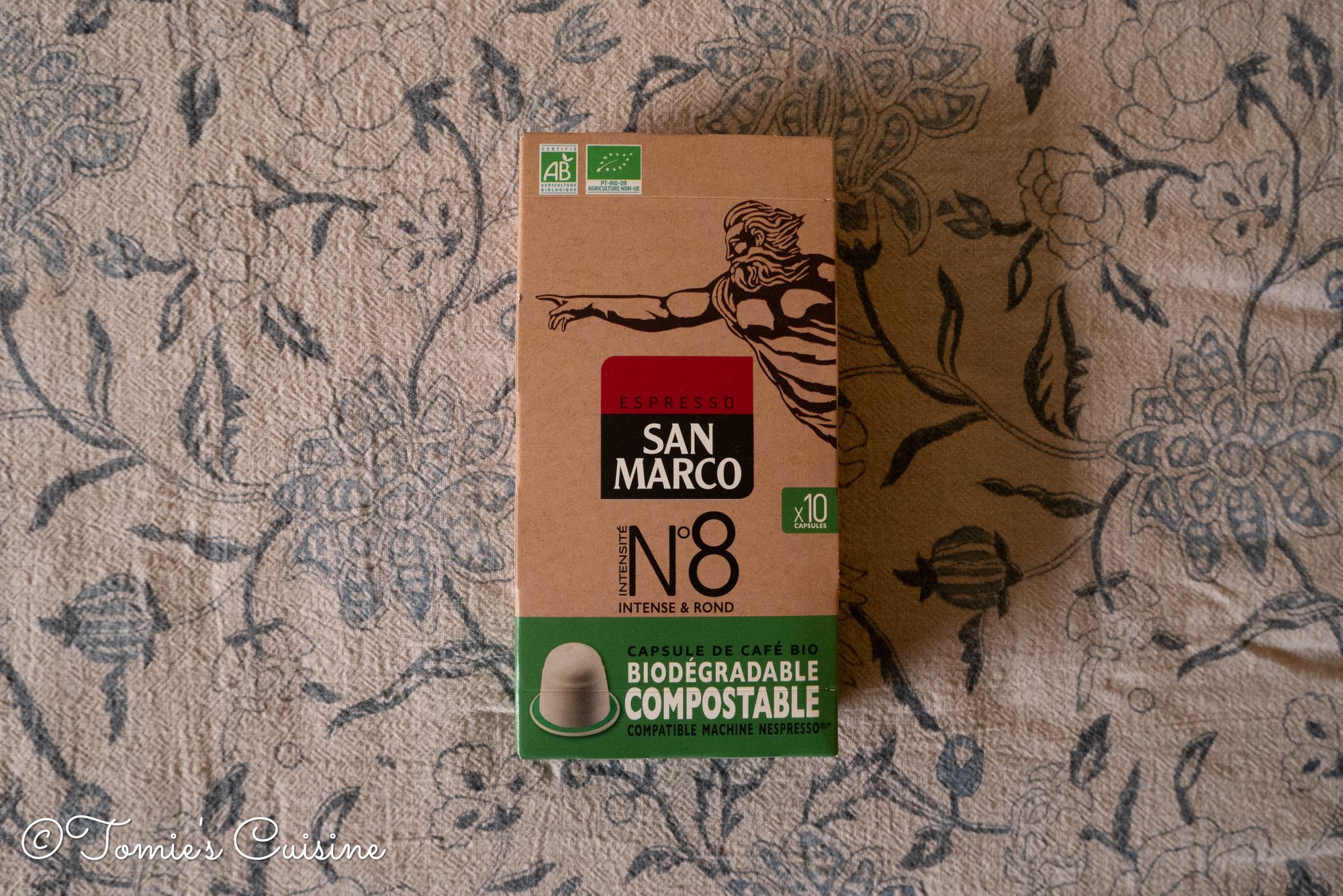 Where
We found this coffee capsule in a local supermarket in France.
Build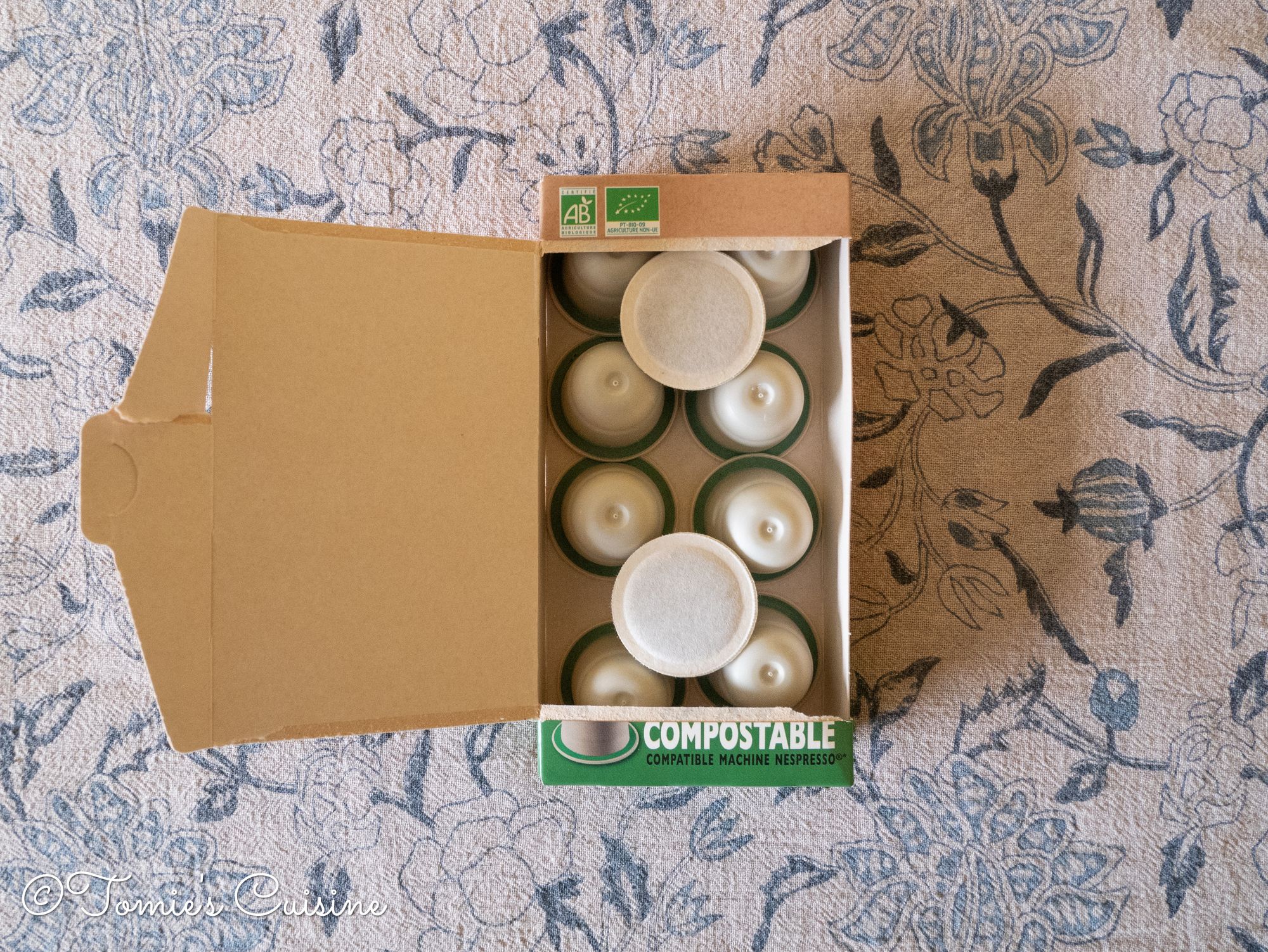 When you open the package, you can see ten white capsules with a mat texture. According to the website's product description, the pod has a paper lid and cardboard seal. And at least 62% of the pod contains renewed raw materials.
Taste
When we looked at some reviews on these Nespresso compostable capsules, some people mentioned that the coffee tasted like soil! To be honest, yes, it wasn't the best coffee. I would try to find something better in taste and for the environment, but I did drink it twice, and it wasn't as bad as what these reviews implied. But compared to the one from Nespresso, it's less tasty.
Compatibility
The coffee came out very well, and we didn't have any problems with stacking the capsule or anything of the sort.
Origeens (The Ethical Selection)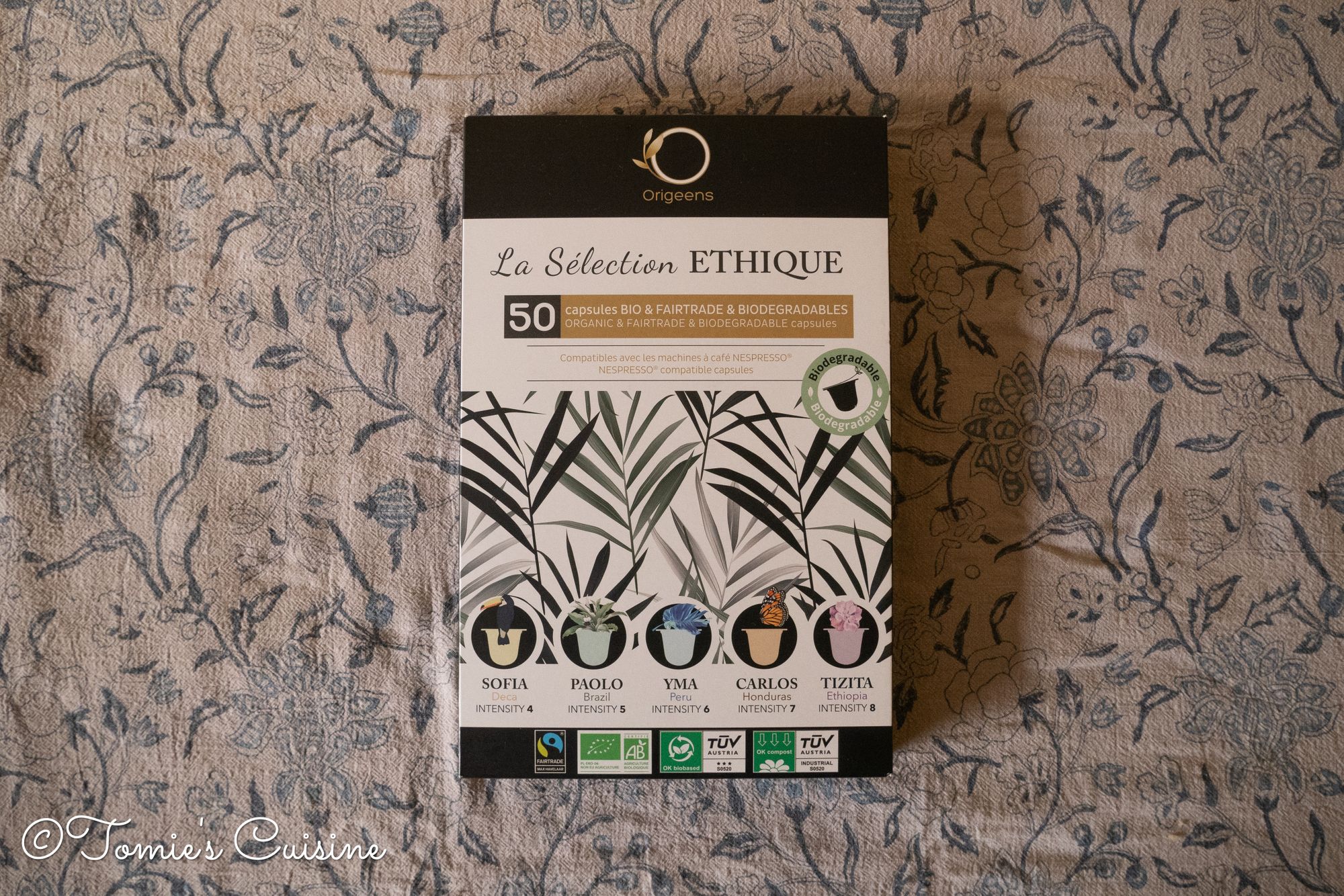 Where
After buying the San Marco, we wanted to compare it with some different compostable coffee pods, and we found this one on Amazon.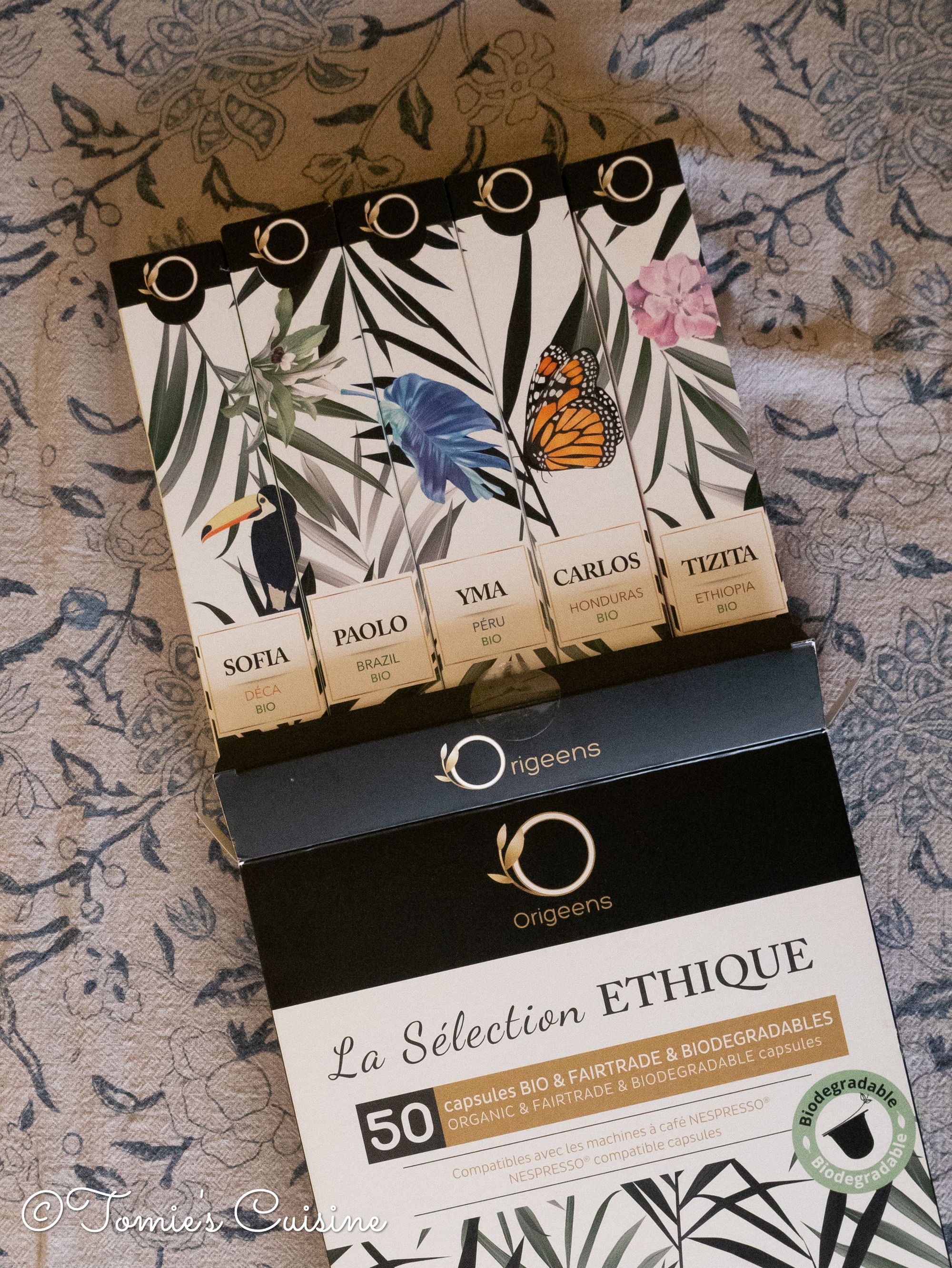 I told my husband to buy individually to try, but he purchased the pack of 5 different coffee capsules; in total, we ended up with 50!
Well, to be fair to him, we didn't need to worry about it. As of now, more than half of them are gone.
Build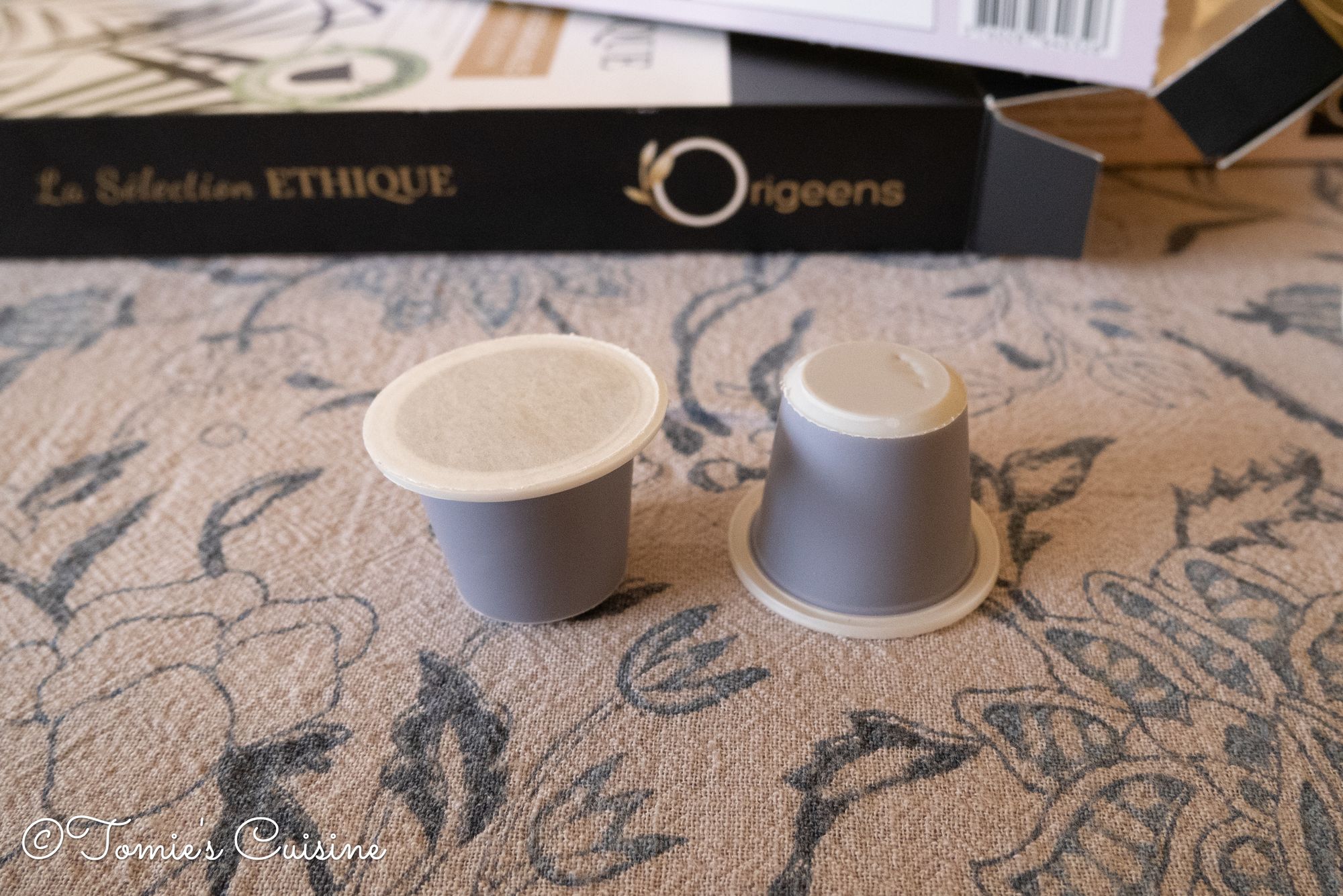 Each package is beautifully designed, and we could identify the capsule with the pretty pale colours, so I put them in an airtight jar.
The shape is slightly different from San Marco's, but the texture and the paper lids are very similar.
To quote the description on their website:
"Free from aluminium and bisphenol A, Origeens' coffee pods are also certified OK biobased and OK Compost by the independent body TÜV AUSTRIA. The OK biobased label certifies that the pods are made from bio-sourced (plant-based) and renewable materials, in our case corn starch. The OK Compost label certifies that they are 90% biodegradable within 6 months in industrial composting conditions."

So their pods are not made out of cardboard like San Marco, but corn starch.
Taste
It tastes better than the San Marco; however, it still doesn't rival the aluminium Nespresso capsules. Since they have different strengths and provide decaffeinated coffee, we could try their whole range. Some of them are very much light on the taste (particularly number 4), though their stronger versions have a more refined flavour.
Compatibility
We had one or two capsules failure, and one pack was missing (yes, missing) four capsules. Aside from this, it was pretty much smooth sailing.
Are Nespresso compostable pods recyclable in the UK?
It seems like we don't need to remove coffee from the pod and rinse them. However, it depends on the local authorities, some places allow you to throw them into a garden waste bin or food waste bin, but some areas are not.
For example, the East Sussex county council tells people to throw the compostable items into the household refuse bin. I saw the same result from the website of the "Royal Borough of Greenwich", and according to the website of Hackney Council, the reason why they cannot collect the compostable waste with garden or food waste bin is

[...] because in north London food waste is processed in anaerobic digestion (AD) facilities and mixed food and garden waste goes to in-vessel composting (IVC) facilities.

Home compostable capsules available in the UK
Eden Project home compostable Nespresso compatible capsules
Sendero home compostable Nespresso compatible capsules

So far, I found these three, and I'm going to try them once we are back in the UK. I want to see how the "home compostable" coffee pods are different from industrial compostable capsules.
For now, I think the stainless Nespresso refillable is the best for me. You can just compost or reuse the grounded coffee as a natural freshener in the fridge, and there's no need to worry about where the capsules end up since aluminium is recyclable.
Closing words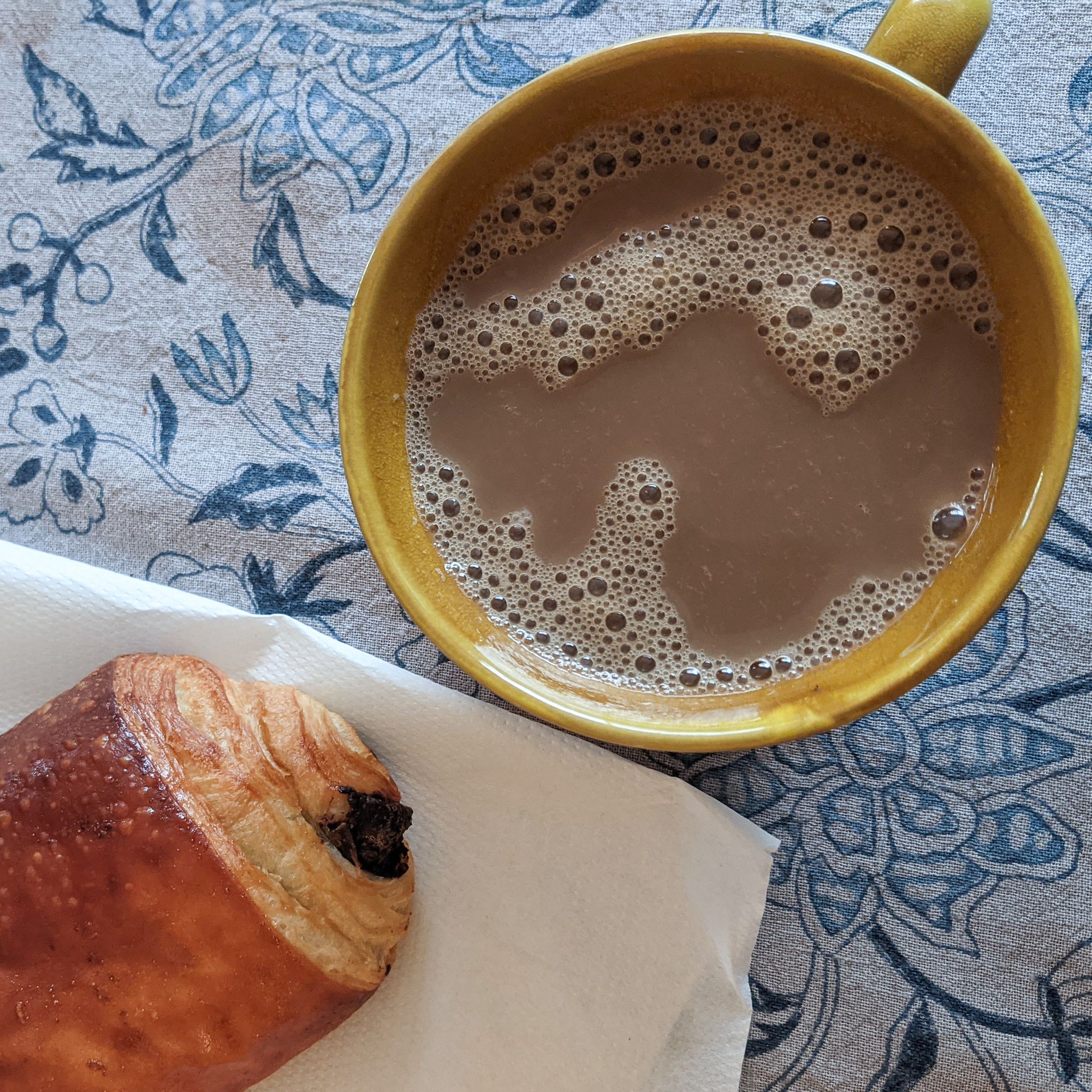 I need to try the home-compostable capsules to get the complete picture of what's currently available! I'm very excited to discover more and more eco-friendly items.
If you have any questions/advice or would like us to test some specific biodegradable capsules, please let us know on our Instagram, Pinterest, or email here! We'll make sure to have a look!
Don't forget to subscribe to our email list so that you don't miss any of our future updates!