The reason why I decided to buy these products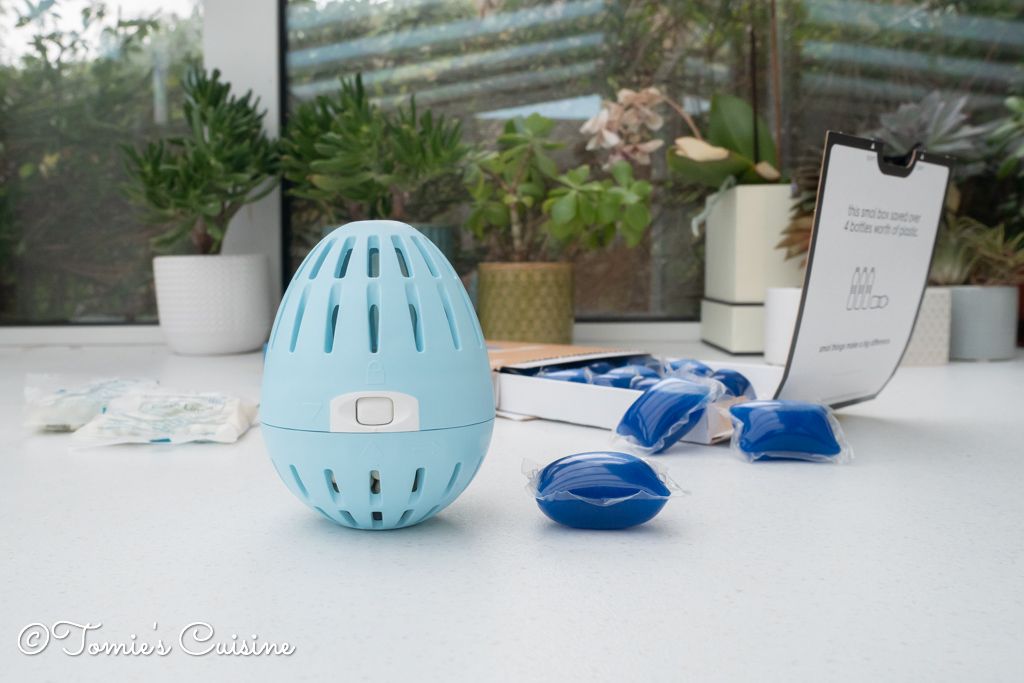 Since I started changing my lifestyle to plastic-free life, I have been avoiding single-use plastic. The laundry detergent I used before was a tablet-style product in a plastic container. I guess the plastic box is recyclable. However, I heard that recyclable products are not always recycled. What's the point of trusting the word on the product "recyclable"? I thought I would instead try buying plastic-free products. See The world's first 'infinite' plastic (BBC, 2021).
I have found two eco-friendly laundry detergents and tried them both; we will go over Ecoegg, which is the first one we tested. The second article will be all about Smol.
I hope you'll find them helpful.
What are they?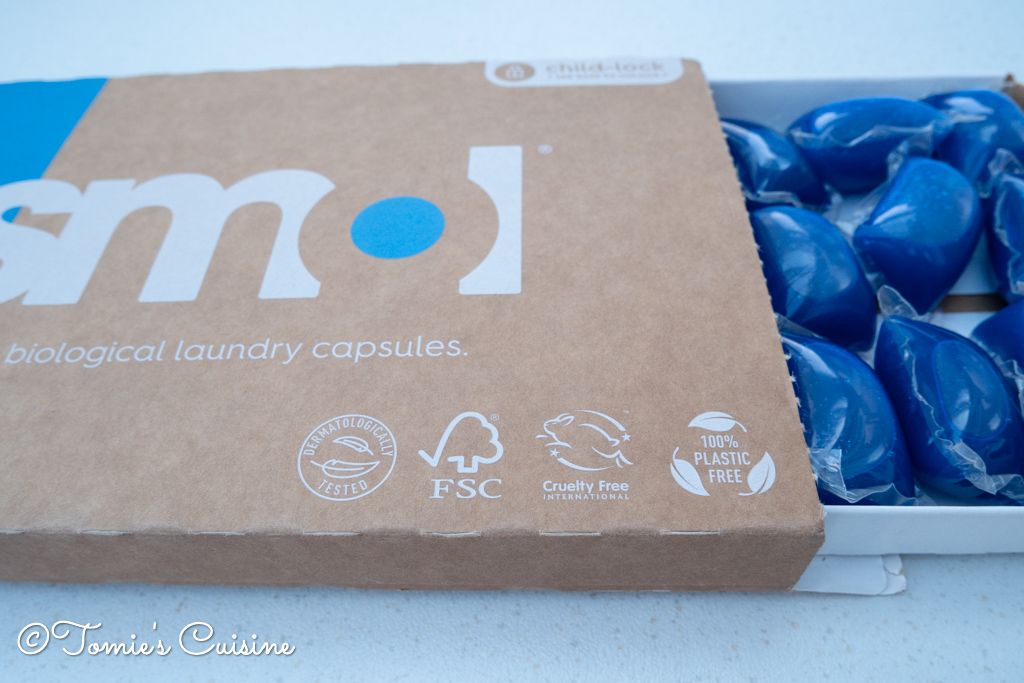 When I was researching about other eco-friendly laundry products, I often saw the words "enzyme" and "SLS" and "palm oil", "vegan and cruelty-free". Let me explain what they are and why people care to avoid them.
Enzyme
According to the Persil website, most biological laundry detergents contains an enzyme called lipase and protease. Lipase works to break down fat and oil, and protease works to break down the protein chain.
Non-biological laundry detergents do not contain those enzymes but still remove stains and dirt. Persil website recommends washing with a higher temperature than when you use biological one. As well as Smol, they recommend using non-biological ones for people with very sensitive skin. (Unilever, 2021)
SLS (Sodium Lauryl Sulfate)
SLS is found in many cleaning and beauty products, and it is not harmful when used briefly and rinsed off from the skin. However, there is some risk to humans; using SLS could cause irritation in some cases. There is no cancer risk because the products contain a limited amount of SLS and are safe to use in household cleaning products. (Healthline. 2019)
Palm oil
This oil comes from the fruit of palm trees. They have been used in so many foods that we can find packaged products because of their convenience. However, palm oil is a significant driver of deforestation of some of the world's most biodiverse forests. Its exploitation destroys the habitat of endangered species such as the Orangutan, pygmy elephant and Sumatran rhino. (WWF, 2020)

Ecoegg (fresh linen)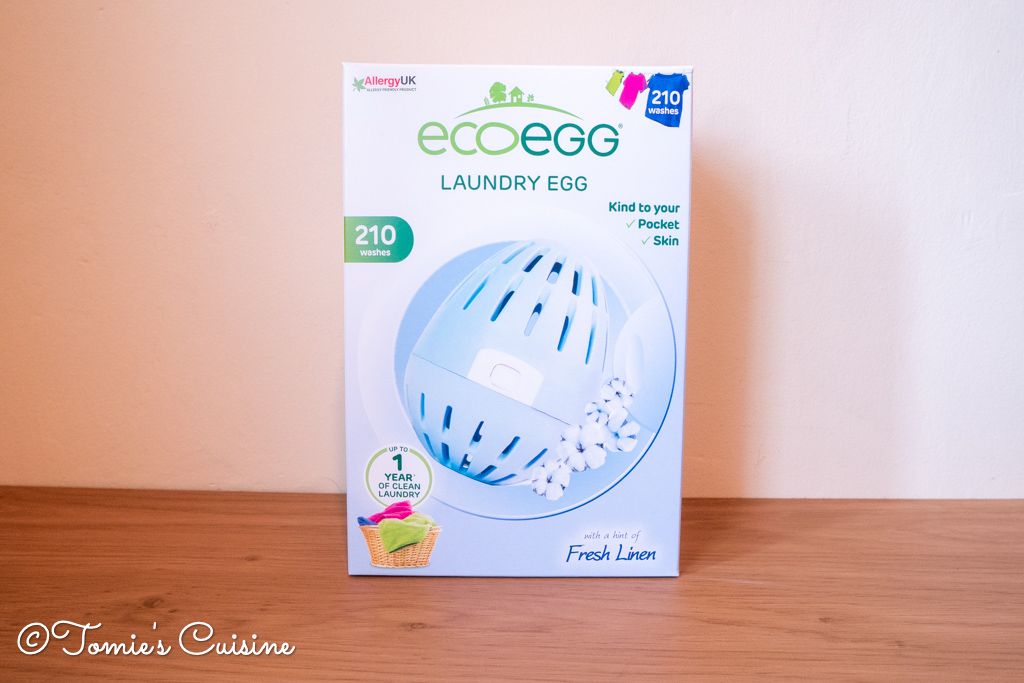 How to use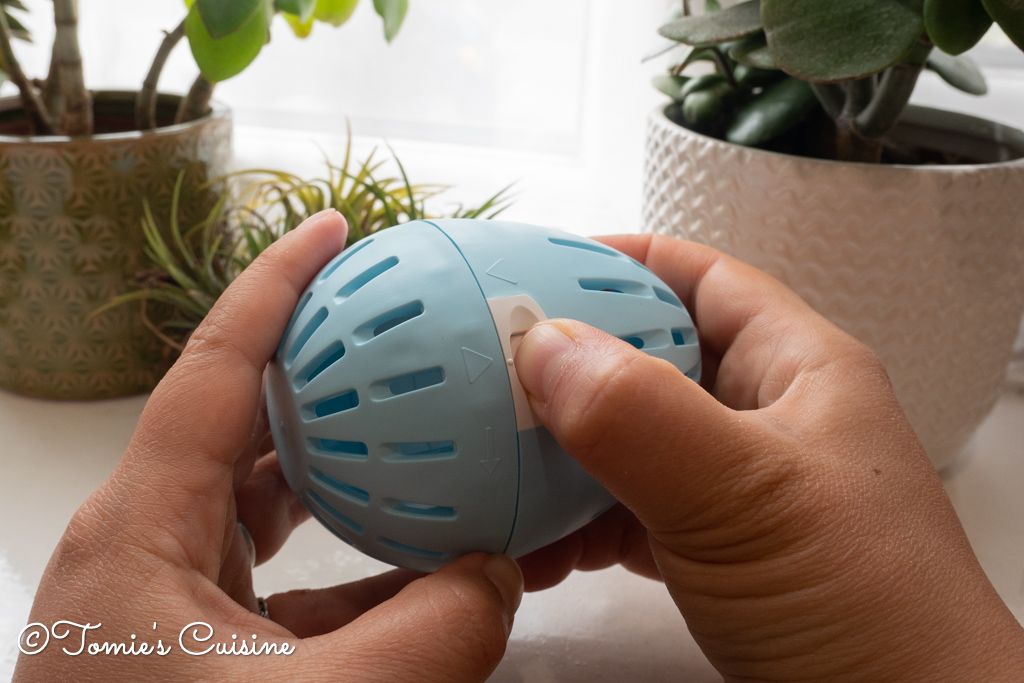 Put two packages of white beads (mineral pellets) and a package of the black beads (tourmaline pellets) into the capsule and put them into the washing machine with your laundry—no need to add fabric conditioner.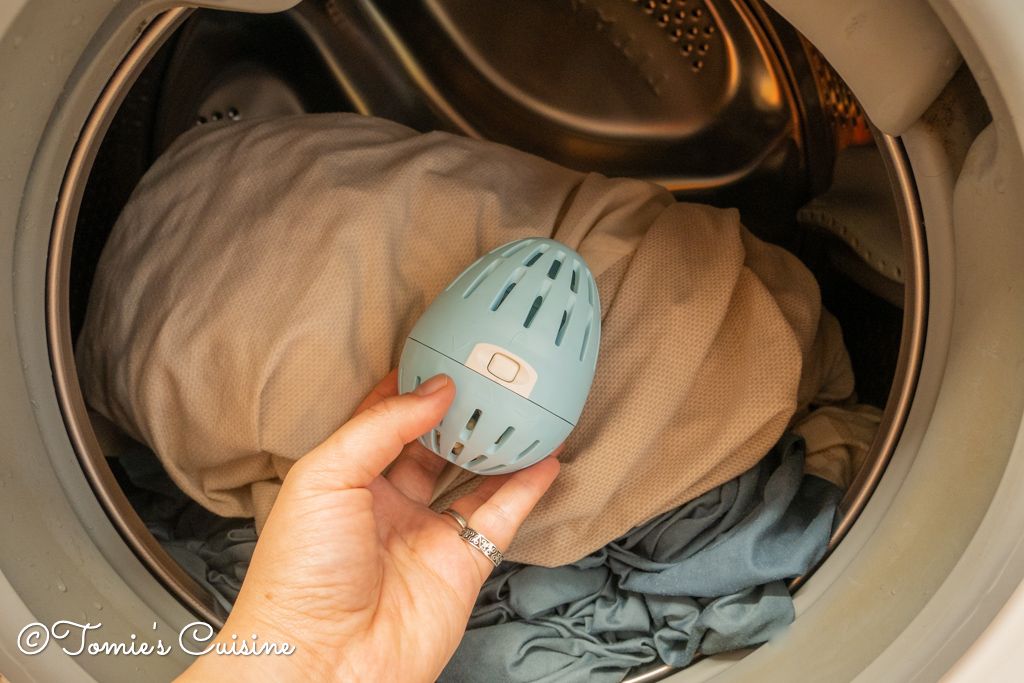 Do not forget to remove them after use and keep them somewhere dry to keep it fresh. If you have a washer-dryer together, don't forget to remove the egg before before using the tumble dryer.
Price
12.99 for 210 washes at Amazon.co.uk
Eco-friendly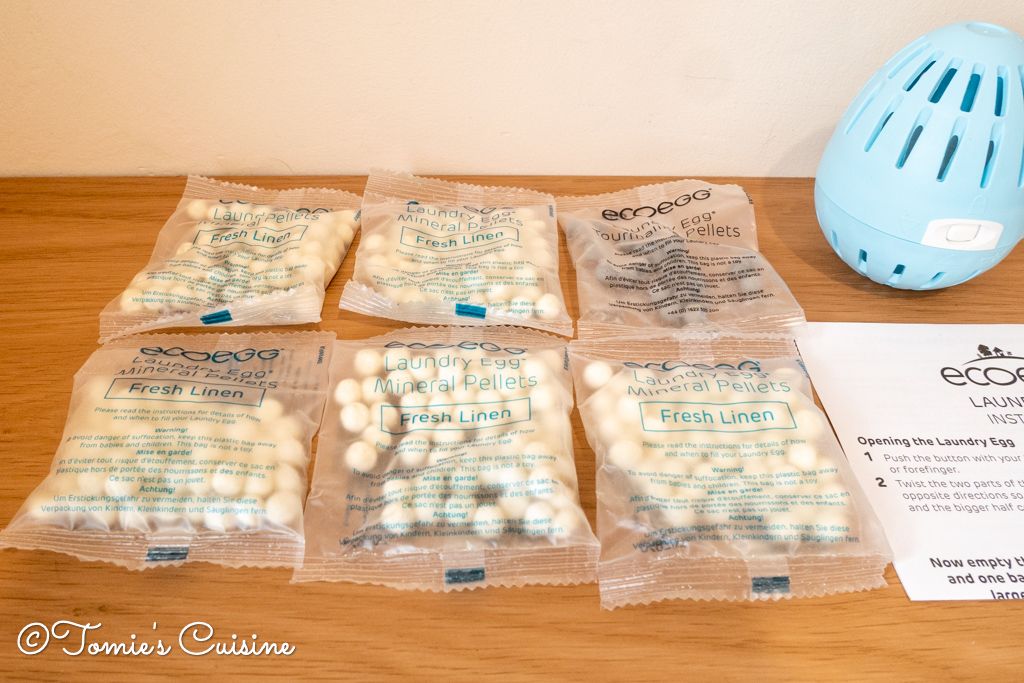 The laundry egg case is BPA free and recyclable (category 5), and the Laundry Egg pellets do not contain any palm oil, SLS or SLES, parabens, petrochemicals, enzymes, phosphates or microplastics. It is kind to the skin too. The product arrives in cardboard packaging, and the beads come in recyclable plastic packaging.

How it is so far
When we were using it in our flat in London
We have been using this product for about two months. In the beginning, it was working very well, but now we found out that the product doesn't remove the smell of sweat from our sportswear or my chef's jacket. It happened only about a month after we started using the ecoegg. It didn't look like we finished using all the pellets, but we topped up another two packets of the white pellets, but surprisingly, it did not work as well as the first time. We weren't sure why it was not working anymore, so we tried to reduce the amount of laundry we put at once, to no avail.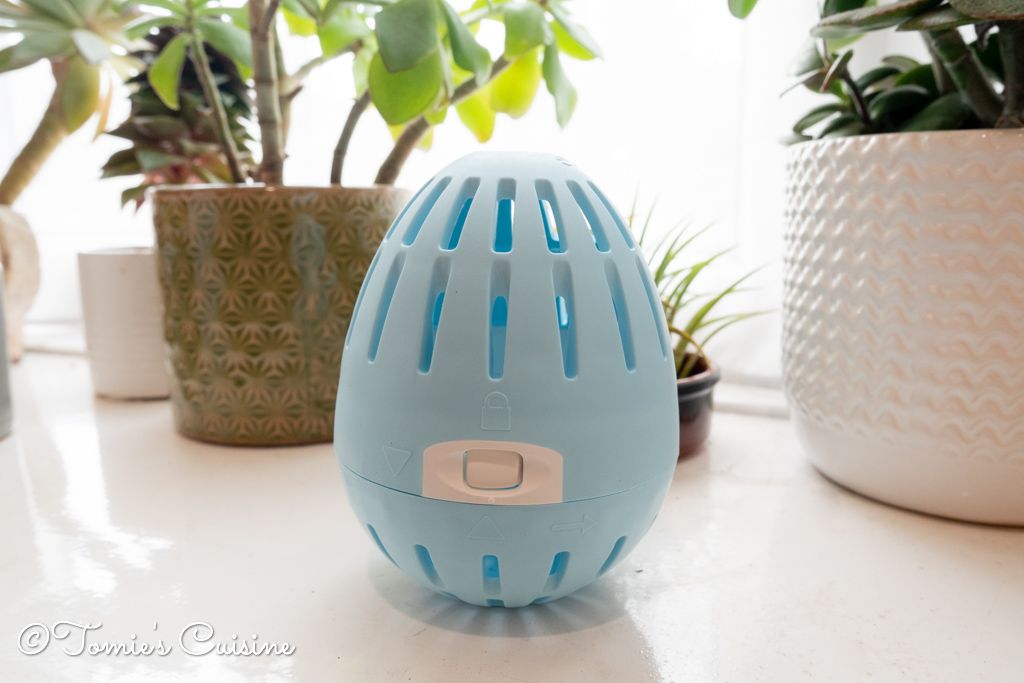 When we moved and used a new washing machine
After moving to a house and getting a brand new washing machine, I used it again to see if the result changed. I washed many different clothes, such as my chef whites, aprons, sportswear, socks, etc., at 30 degrees. The result was different from before! There wasn't any smell from sweat, although there was a slight kitchen smell from my chef jacket, but not a lot. I think it's not a bad result as I washed it at 30°C! Unfortunately, the tomato sauce stains from my chef whites didn't disappear.
I put it back in the washing machine to wash at 60°C but it didn't really improve anything.
According to this article from Good Housekeeping, ecoegg's stain removal works best on cotton, removing 90% or more of blood, baby food and sebum. But on the other hand, it removed only 67% of stains from synthetics.
If it's working well, it's a great product to use as an eco-friendly alternative and save some money on specific washes. Ecoegg is also kind to the skin, so that is another plus.
Closing words
That's it for today! It's getting too long for a single blog post. So we will introduce our experience with Smol in our Eco-friendly laundry detergent review part 2.
If you know of any other eco-friendly options and have tried them, please let us know on our Instagram, Pinterest, Facebook. Don't forget to subscribe to our email list so that you don't miss any of our future updates! We have more recipes and reviews planned for the coming months!