Recap from the previous blog post
I started this blog on the 30th of January this year to share my recipes and my life trying to be more eco-friendly. So this post is a recap of some sort to remind me of what I have done and check if I forgot something obvious. This post will also serve as the introduction of posts that I am planning to write later.
It's been almost three months since I started this blog
Why I started to avoid single-use plastics
I think I mentioned the reason why I started to be more eco-friendly. I was looking for something to watch on Netflix during this pandemic and found the movie "A Plastic Ocean". I didn't know that the plastic ended up in the ocean and was harmful to sea creatures and sea birds.
I thought that by throwing things away into the correct bin, the local services would recycle the rubbish. But I was wrong. What shocked me was that some recyclable plastics are not 100% recycled. And even if we throw them away into a bin, some of them fly away or end up in the ocean because of natural disasters.
To be honest, I used to see people being eco-friendly as being too picky. They are courageous, especially people who realised this problem earlier and took action. It was mentioned in the movie, but when you start avoiding plastics in this world full of plastics, some people look at you as if you're overreacting. I began to avoid buying items or getting food wrapped in plastic from shops quite recently. And so far, people around here in Brittany were impressed.
I tried to change my family's habit
Case 1: my mother
My mother is a landscape designer in Japan, and her speciality is a natural and organic garden. She educates her clients to understand ecosystems and not to use pesticides and other artificial strong chemicals. So when I talked about reducing single waste products usage, she was delighted. Since then, she talks about this to her clients too. We talk about how we lowered single-use materials or articles we found to be eco-friendly. It's fun to exchange ideas from a different perspective.
She also stopped getting small plastic bags from the supermarket given away for free without asking us. Usually, when you buy some fresh produce such as meat, fish and vegetables from the supermarket, they are wrapped in plastic bags or containers and clingfilm. On top of that, they put them in plastic bags to avoid leaks in the shopping bag. It's well packed, though. If you put the product at the bottom horizontally, you'll never get any leaks.
Case 2: my friends
I spoke about this to my friends in Japan, but one of them told me that the small bag is handy to put food waste in, then the bin won't be smelly. I told her to use a bag made from a newspaper, but I don't think she does that. I wish that there were home-compostable bags, then I could recommend these too. She also told me that she started to produce a small number of vegetables for her family on the balcony, so I hope to get her interested in environmental problems for her children's future.
Case 3: my mother in law
My mother in law is busy with her work as a nurse, so these things were not her main worry. She loves animals and going out for a walk in nature, though. She knew that we started this blog and what it is about. But she was still buying plastic freezer bags or getting plastic bags from shops from time to time. So we watched "A Plastic Ocean" together with French subtitles. Since then, she doesn't purchase cling film and uses beeswax wrap or a small plate as a lid. Quite an improvement, isn't it? I hope she'll get used to it and will be able to be more eco-friendly. We left some of the Verebio bags and other beeswax wraps for her to use.
How I reduce plastic waste
What I use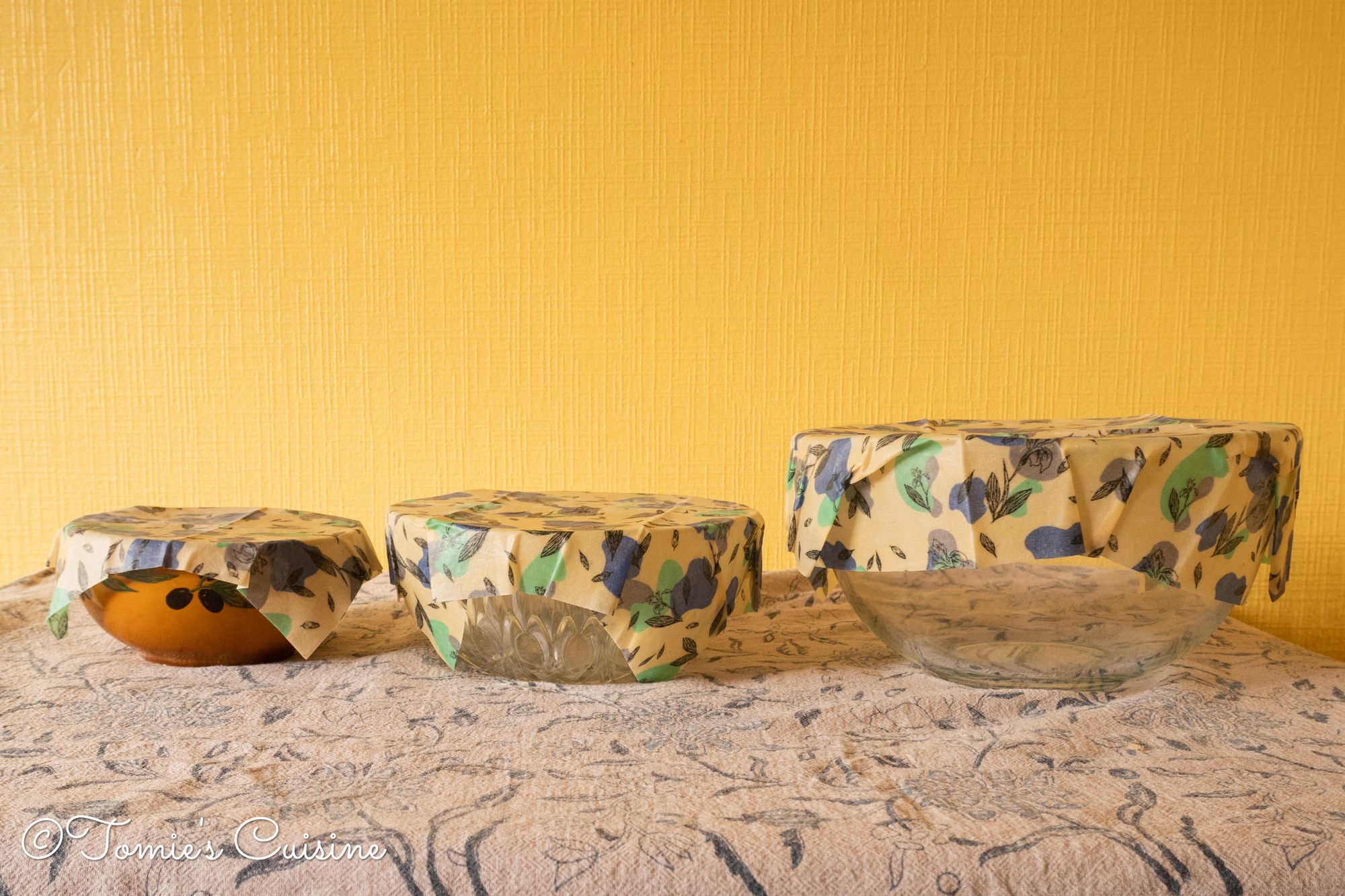 Beeswax was incredibly useful once you know how to use them. I think it's better than cling film, especially when you store food. And the wraps are reusable and home compostable!

What I do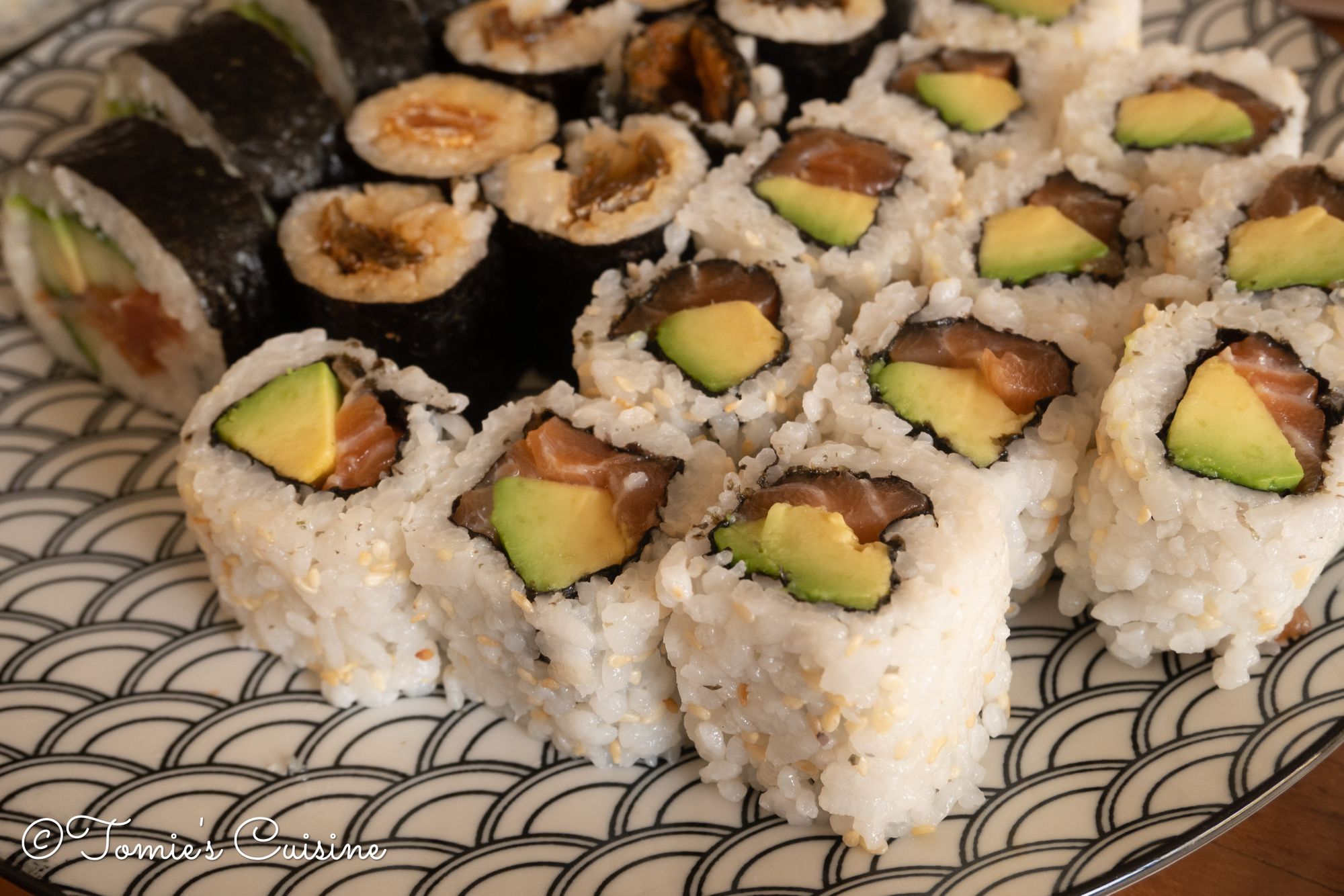 Choose loose produce (vegetables, fruits, grains, nuts, seeds)
Choose products that don't contain plastics (products in a glass jar or tin)
Cook whatever I can at home instead of buying it (granola, tortilla wrap, creme dessert and creme brulee)
Stop using cling film (use beeswax wrap for sandwiches)
Stop using a plastic bag (cotton bags, silicone food bag)
Reuse glass jar from jam, compote and pickles (then you don't need to spend money to buy a jar)

What I want to try next
Since we are back in London, I want to be more strict with myself to be more eco-friendly. What I am thinking to try now is:
Swap the shampoo and shower gel to a shampoo bar and a soap after finishing the one we have now
Buy loose produces or going to the nearest market or order from Riverford
Make tofu from soybeans
Make hummus
Make beeswax (or vegan) wrap
Make sourdough bread
Use soap nuts
Eco-friendly Instagram I'm following now
Japanese, but writes in English
I followed this Instagram account after I got interested in reducing waste. They are based in Japan and give many tips to reduce waste in general. I found it more challenging to live without plastic in Japan than in Europe, so the account was handy, especially when I was in Japan. There account is available in English.
English UK
This account is full of beautiful pictures! She offers tips for cleaning, cooking and growing plants to reduce waste! She is based in the UK, so there are some tips for shopping in supermarkets in the UK too! Very helpful.
Japanese only
This Instagram account is the first eco-friendly account I followed. It's an account that's all about reducing plastic waste. Their article about eco-friendly lunch boxes was great, so I chose a traditional Japanese Wappa bento box for my father based on their recommendation (Wappa bento box are made from natural wood without any paint).
English US
I love how she reduces food waste. Regrow vegetables from the tips, preserve seasonal produces and makes sourdough bread at home! She is based in the US.

Closing words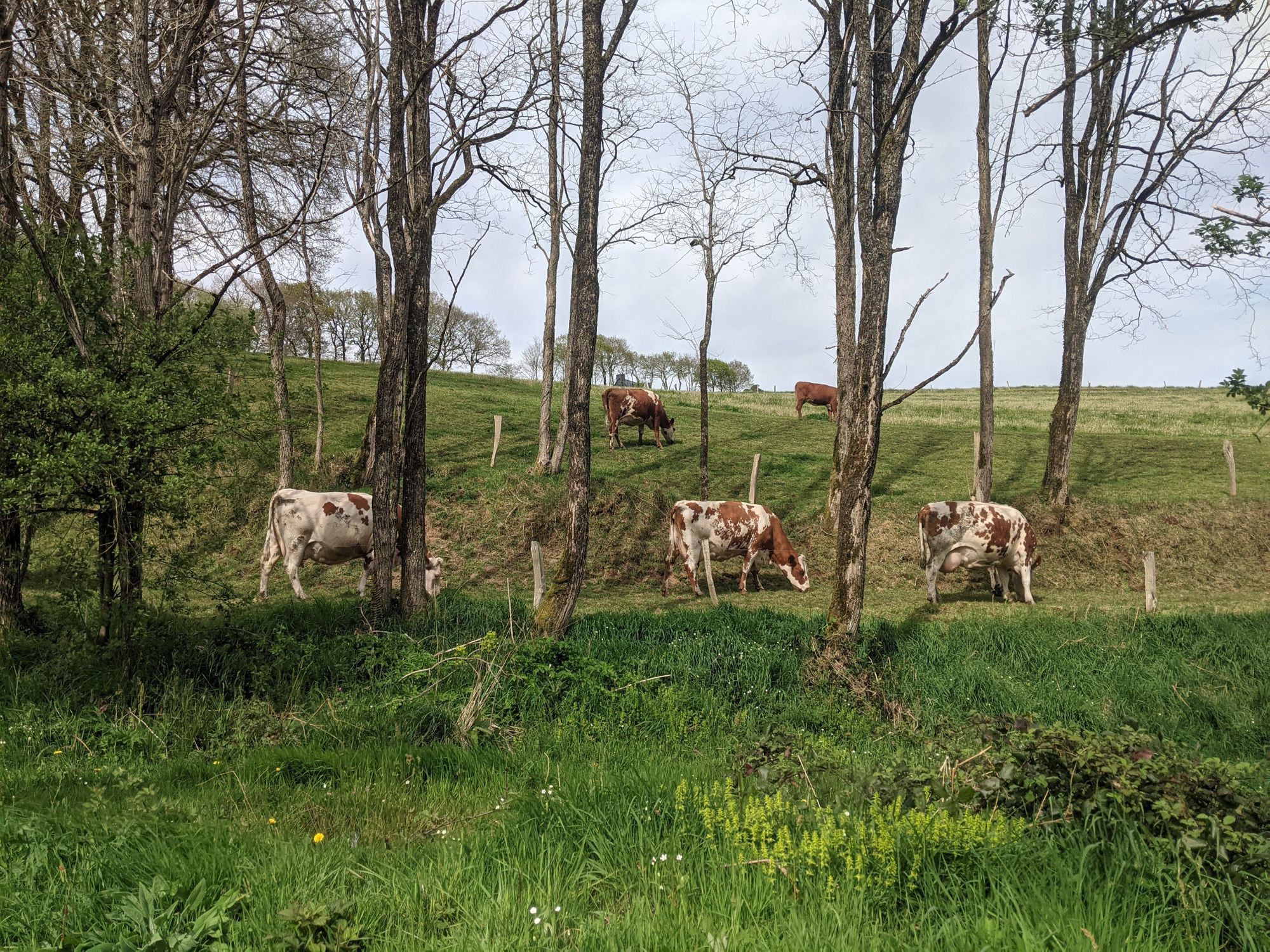 I am still a novice, but I hope this will help someone who wants to be more eco-friendly but doesn't know where to begin. As most eco-friendly people on Instagram says, we can get started little by little. If you switch one thing to an eco-friendly option, that will be a significant first step for this planet.
You can start with something easy, for me, that was swapping plastic-based sponge to sponge made from loofah. I have not written about it yet, but I bought it before leaving for Japan. So since we are back in London now, I would love to do a review about it.
If you have any questions about this topic, please let us know on our Instagram, Pinterest, Facebook or email here! We'll make sure to do a follow-up post!
Don't forget to subscribe to our email list so that you don't miss any of our future updates!